Living the paleo lifestyle has never been more convenient than now, with these fantastic crockpot ideas. Need everything from a healthy chicken dinner to yummy apple dessert that fits into your paleo diet? Look no further.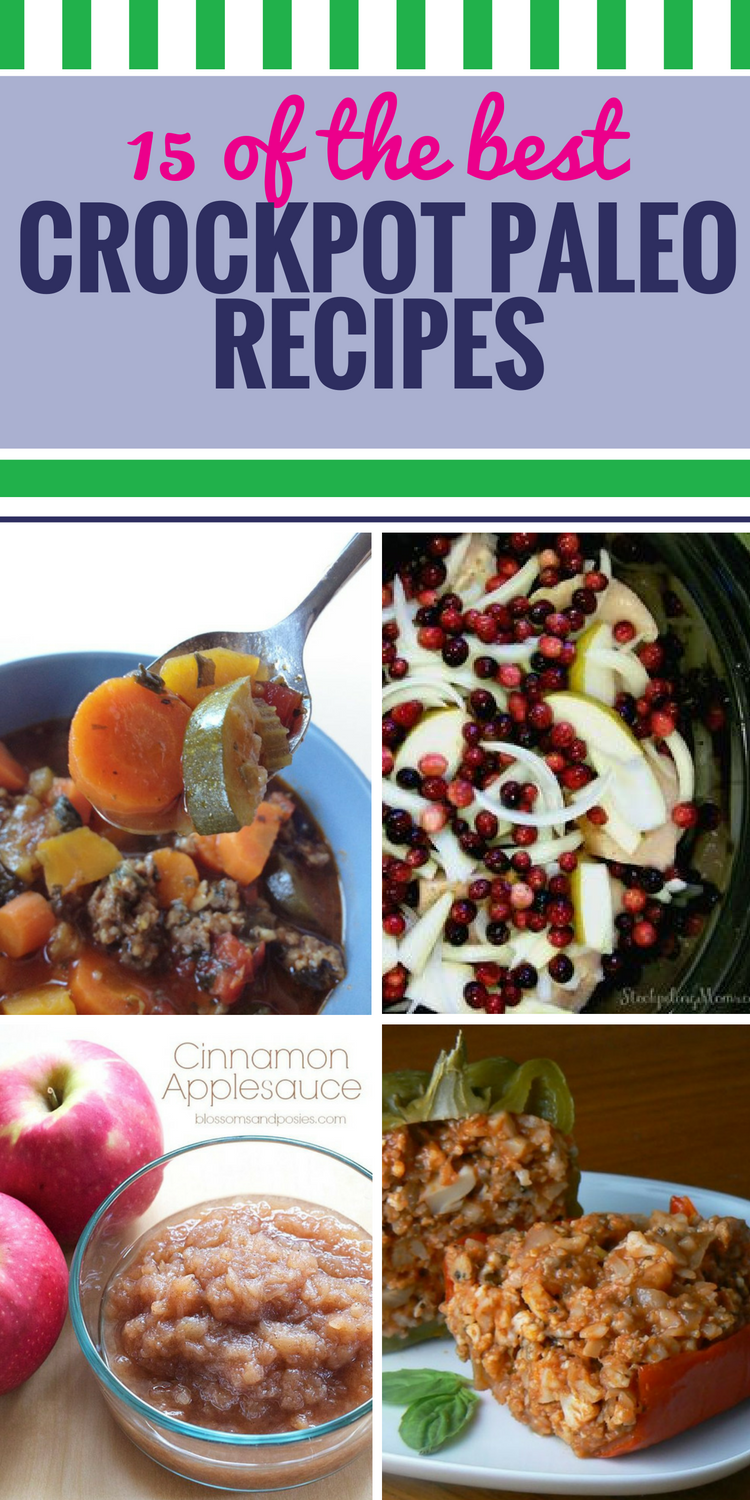 15 Crockpot Paleo Recipes
This is your new favorite!
Paleo
Grain Free
Gluten Free
APPLE PUMPKIN BUTTER
This is the most quenching, warming, supple, and nostalgic of all the Paleo desserts we have tried. You will not believe the feelings of home and comfort that wrap you up with every bite. What is best, this is a fix-it-and-forget-it dessert!!! The whole house will linger with the the smells of home!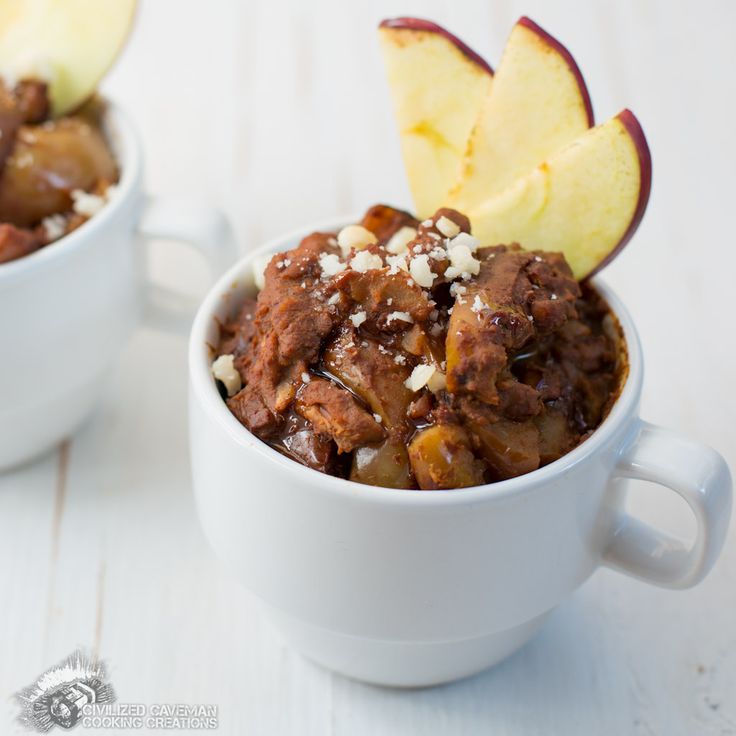 Moist, flavorful, and absolutely DELICIOUS. This Creamy Lemon Slow Cooker Chicken will blow your mind and elevate your Paleo dinner game. It is a quick and easy meal that is dairy-free, grain-free, and Whole30 compliant. The leftovers will keep the family going for days!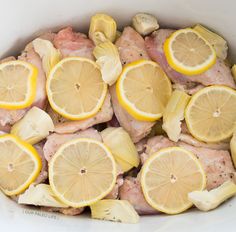 When you get the insatiable craving for Thai take-out, drop the take out menu and fire up the CrockPot! We have the greatest Paleo Slow Cooker Chicken Pad Thai with Veggie Noodles dinner that will hit the spot for the whole family. In our house, this is a standard meal on our rotation that pleases even the pickiest eater!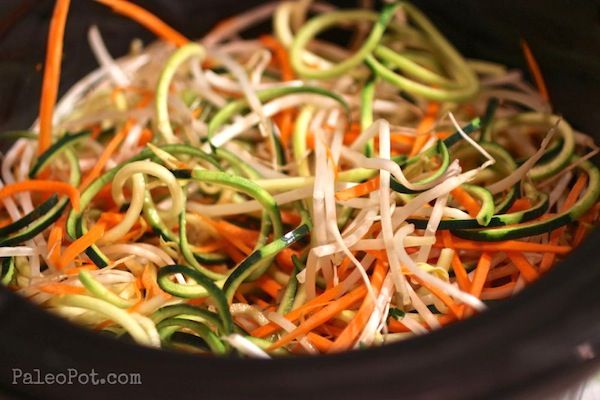 This recipe is hardy, filling, and FULL of great nutrients. Paleo, dairy free, and can be made Vegetarian! This fix-it-and-forget-it dish makes eating Paleo so easy and incredibly rewarding. Each fresh veggie bursts like a party in your mouth! Great for lunch the next day, keeping that food-fuel going!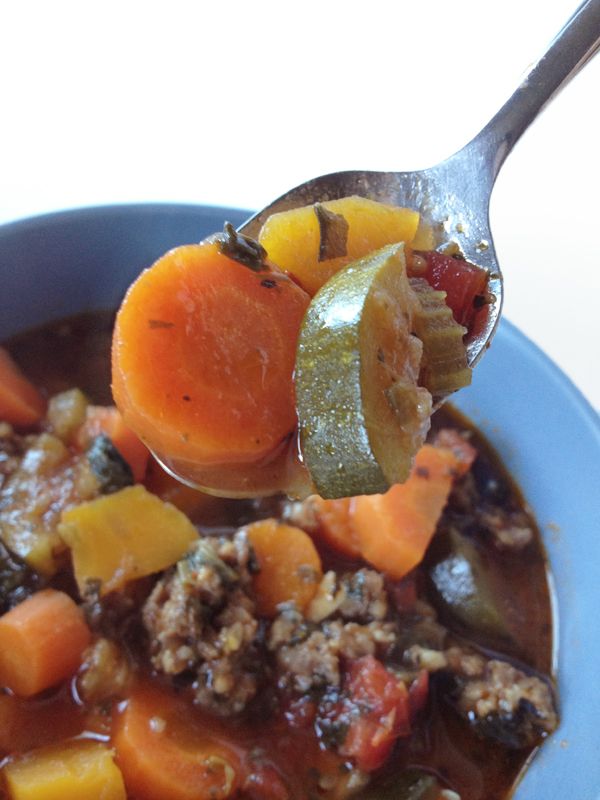 Deep breaths........
Paleo. Crockpot. LASAGNA!!
Folks, you have never had your mind blown like this. There are 4 mouth-watering layers..…a homemade marinara, zucchini noodles, a creamy "cheese" layer, and a ground turkey layer with fresh basil.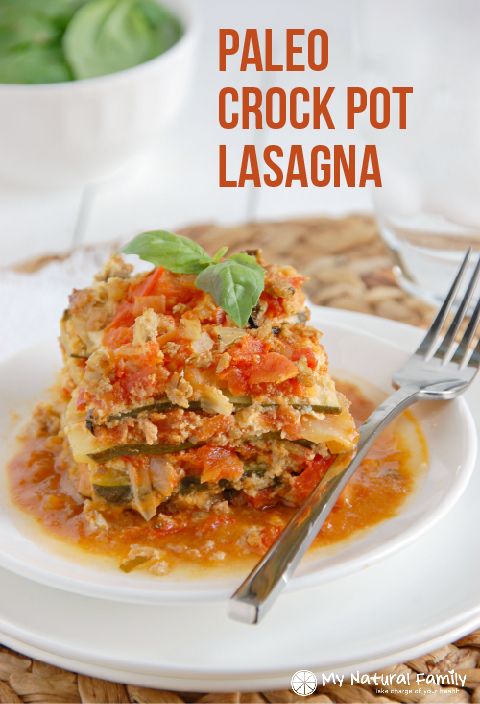 If you know me at all, you know that
I. LOVE. DILL.
To find such a savory symphony of Paleo Garlic Cauliflower Mash Potatoes WITH DILL almost made my heart explode. Then, after eating, this CrockPot medley I melted into a literal puddle of happiness and glee. You will wonder how you ever lived this long without these "mashed potatoes." I promise.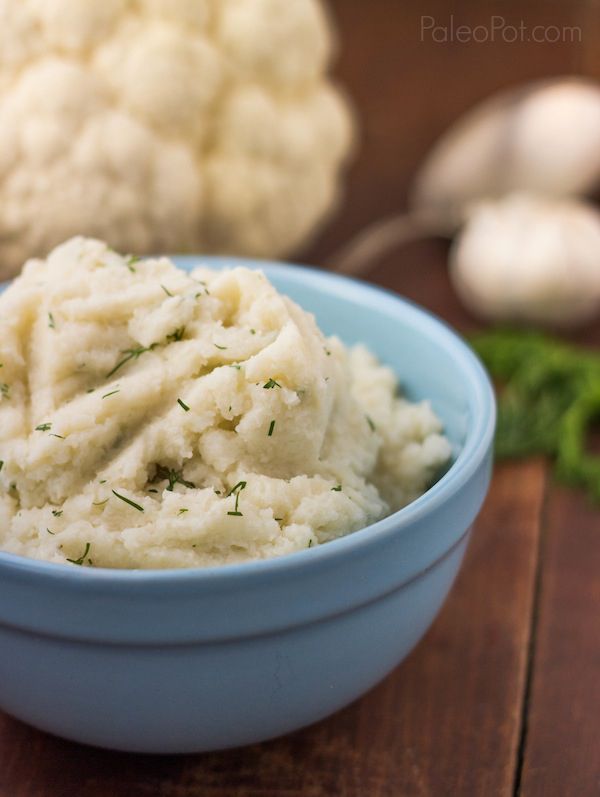 Crock Pot Chicken Vegetable Soup packed with nourishing broth, bright veggies and tender, fall-off-the-bone chicken. You will find all that you need in this heart and soul (and appetite) fulfilling dish. Great for lunch the next day, so how can one go wrong?!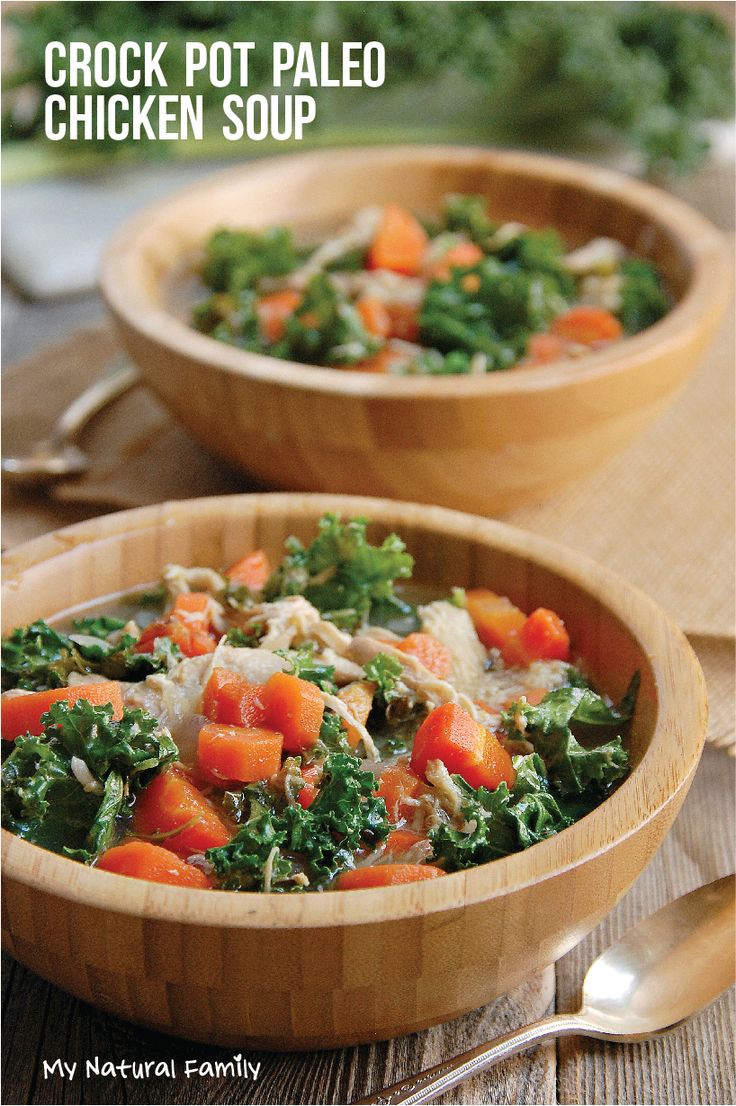 When nothing but Cashew Chicken will curb the craving, this is your new favorite! The chicken is moist and tender and the cashews bring the satisfying crunch that we all yearn for in our cashew chicken. With this Paleo and CrockPot delight, it is easy prep and even easier cooking!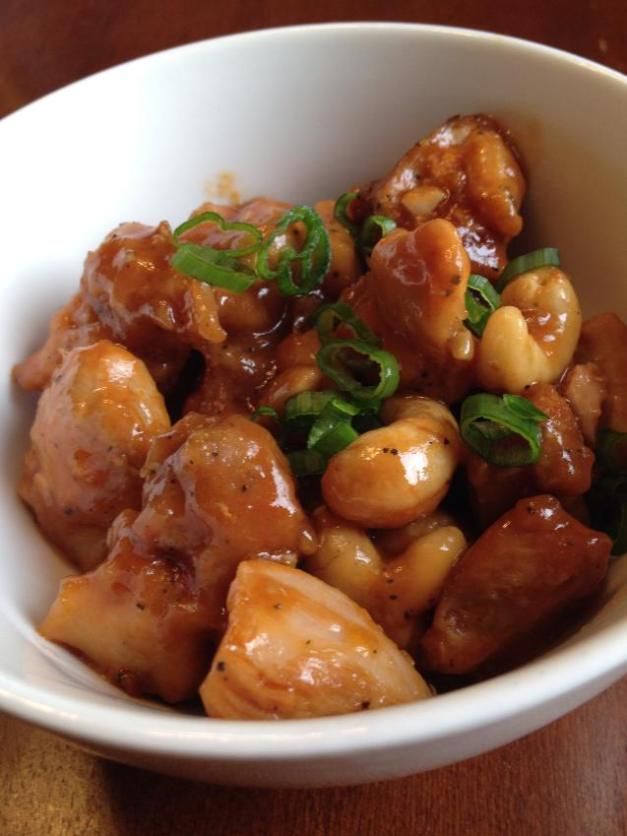 These meatballs are BONKERS! Easy to prep, super easy to make, and so delicious it will blow your mind. Completely Paleo and CrockPot ready, this recipe is also amazing to freeze and pull out as needed. Why not whip up a batch for dinner tonight?
Paleo, Gluten Free, Dairy Free, Low Calorie, Low Carb.....
These rowdy little giants are packed with flavor, protein, and food-fuel. There is no way to deny yourself this powerhouse meal - especially when the prep is so easy and the cooking is CROCKPOT! Your whole Paleo heart will burst with delight when you get to enjoy this with your family.
Straight-forward ingredients: cabbage, ground beef, ground pork (or more beef), onion, garlic powder, cauliflower, sea salt, black pepper, canned crushed tomatoes, tomato sauce, spray olive oil.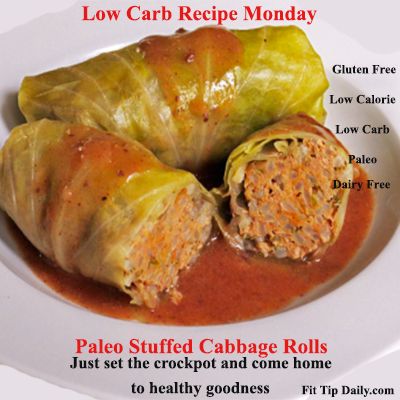 Hearty and delicious paleo and gluten-free beef stew loaded with veggies, fall seasonings, and a bit of wine. Very simple slow cooker recipe! The leftovers are BONKERS delicious. Don't be shy...I make a double batch of this and we are able to enjoy it for days!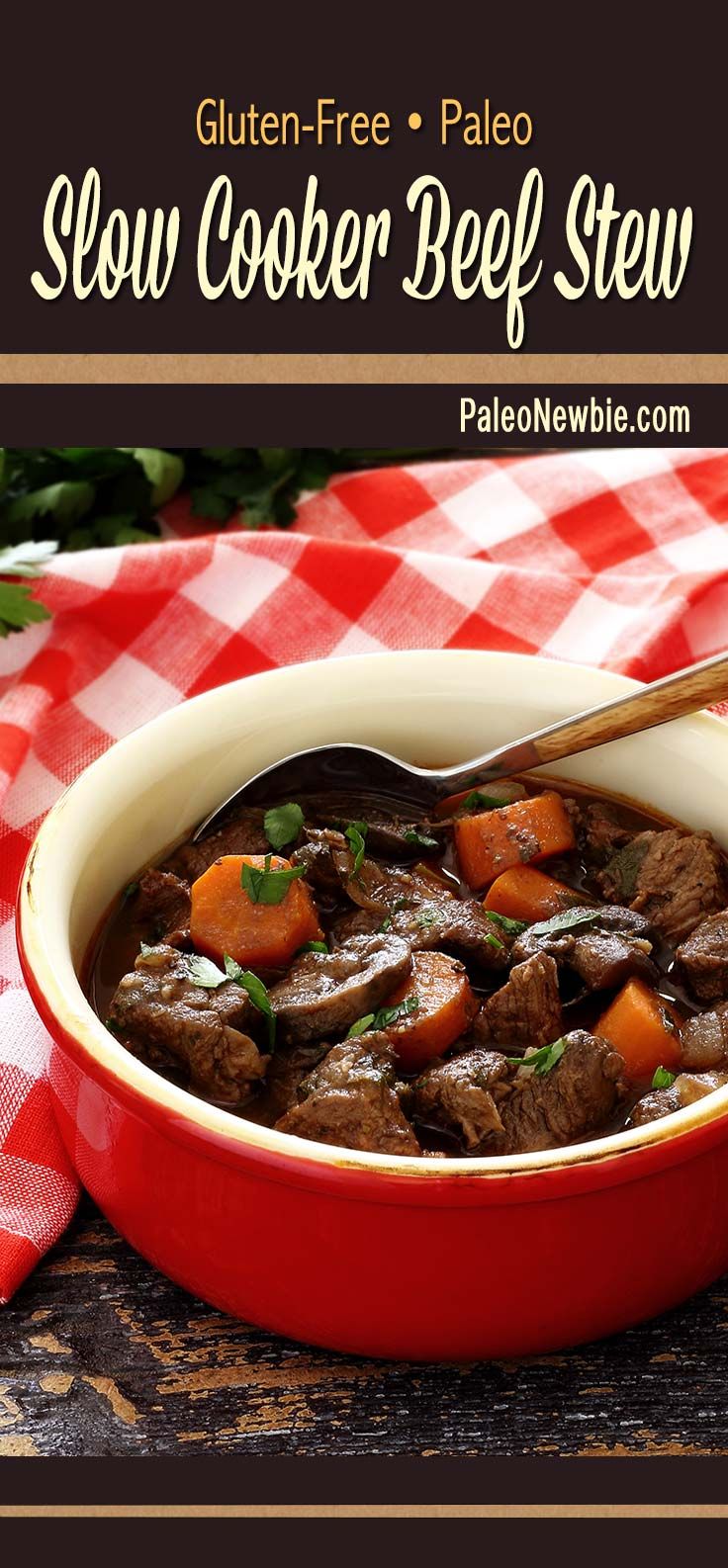 Crockpot Honey Pork and Apples is...
Paleo
Clean Eating
Gluten Free!!!
Perfect for a cold weeknight, or a summer day when the crockpot can give you several hours of cooking and preparation back in your day! This is flavorful, perfectly tender, and excellent as a leftover! Fix-it-and-forget-it!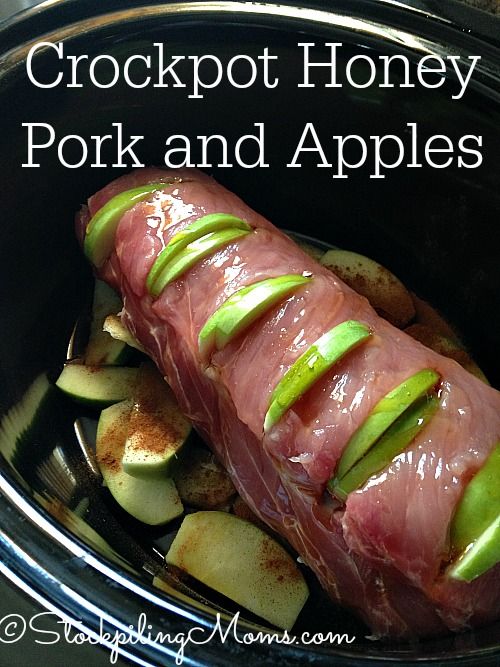 Crockpot Chicken with Butternut Squash, Pears and Cranberries is a great Paleo recipe that bursts with flavor and creativity. This meal is a real crowd pleaser. We make a double batch so that we can enjoy it throughout the week. There is always room at our table for such incredible, Paleo meals!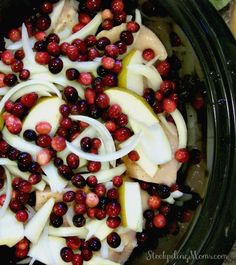 If you are like me, you LOVE a great applesauce, but cringe at the preservatives and sugar - stop everything and fire up the crockpot!
This cinnamon applesauce is divine. Perfect served warm on a chilly winter evening or chilled to beat the hot summer days. You will wonder how you ever made it through life without this SUGAR FREE, GLUTEN FREE, PALEO applesauce.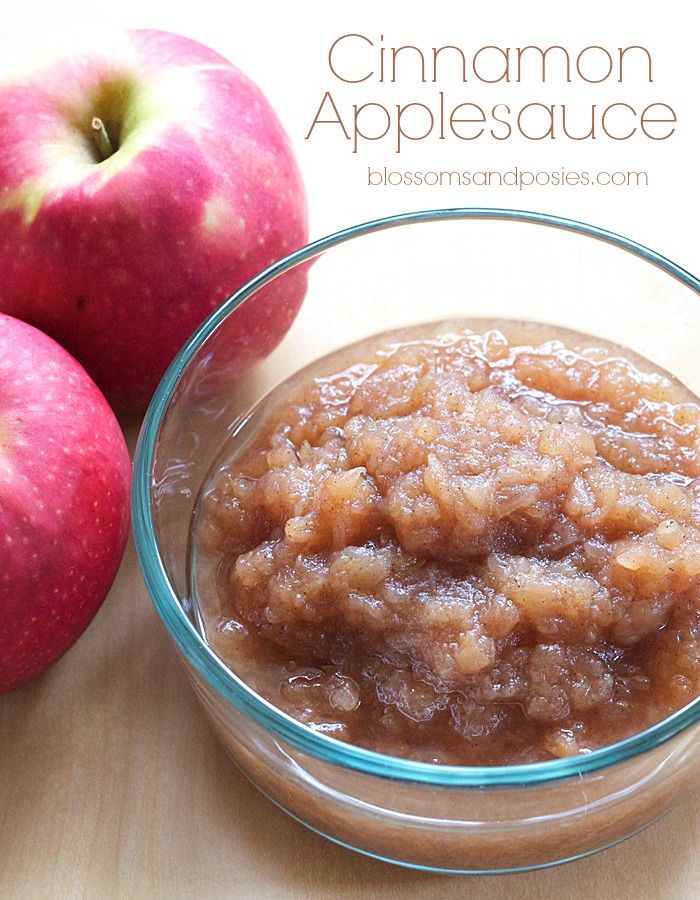 There is such simplicity and honesty in a stuffed pepper. This masterpiece takes all the guesswork out of cook time and preparation. Simple, easy prep and crockpot cooking means you have lots of time for enjoying your family while the magic is created! The fact that this is paleo means the entire family can share in the robust flavors and fulfilling comfort food.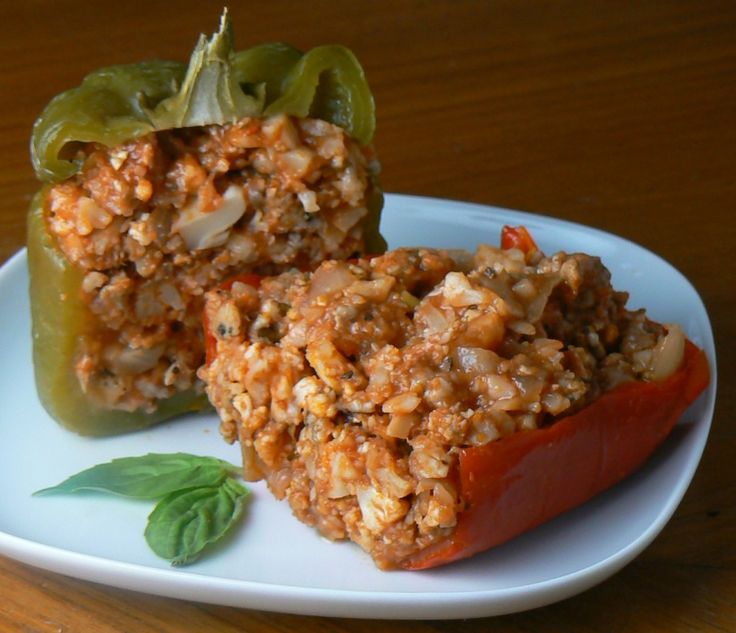 FOR EVEN MORE OF MY FAVORITE TRIED-AND-TRUE PALEO RECIPES, CLICK BELOW!
15 of the BEST Crockpot Paleo Recipes
Find Your Favorite Paleo Breakfast Recipe Here! My Top 15 Paleo Breakfast Recipes!
New to Paleo Cooking? Click here for my Top 15 Simple Paleo Recipes for Beginners
15 Paleo Recipes for Weight Loss
These are my favorite comfort food Paleo recipes: 15 of the Best Paleo Casserole Recipes
FOR MORE GREAT RESOURCES ON PALEO EATING, CHECK OUT MY RECOMMENDATIONS BELOW:
Danielle Walker's Eat What You Love: Everyday Comfort Food You Crave; Gluten Free, Dairy Free, Paleo Recipes
The Big 15 Paleo Cookbook: 15 Fundamental Ingredients, 150 Paleo Diet Recipes, 450 Variations
Paleo for Beginners: Essentials to get Started
Paleo Diet Cookbook: 500 Delicious Recipes to Improve your Health
Well Fed: Paleo Cookbook for People Who Love to Eat
The Ultimate Paleo Cookbook: 900 Grain and Gluten Free Recipes to Meet Your Every Need
Quick & Easy Paleo Cookbook: 77 Paleo Diet Recipes Made in Minutes
Paleo Power Bowls: 100 Easy, Nutrient Dense, Anti-Inflammatory Meals
Paleo Slow Cooker: 40 Simple and Delicious Gluten Free Paleo Slow Cooker Recipes for Healthy Lifestyle
Asian Paleo: Easy Fresh Recipes to Make Ahead or Enjoy Right Now From I Heart Umami