When autumn is in the air, what's better than a hot meal to warm you up? Maybe you want a healthy make ahead chicken dinner, a hearty soup or a cinnamon apple dessert - you'll want to try them all.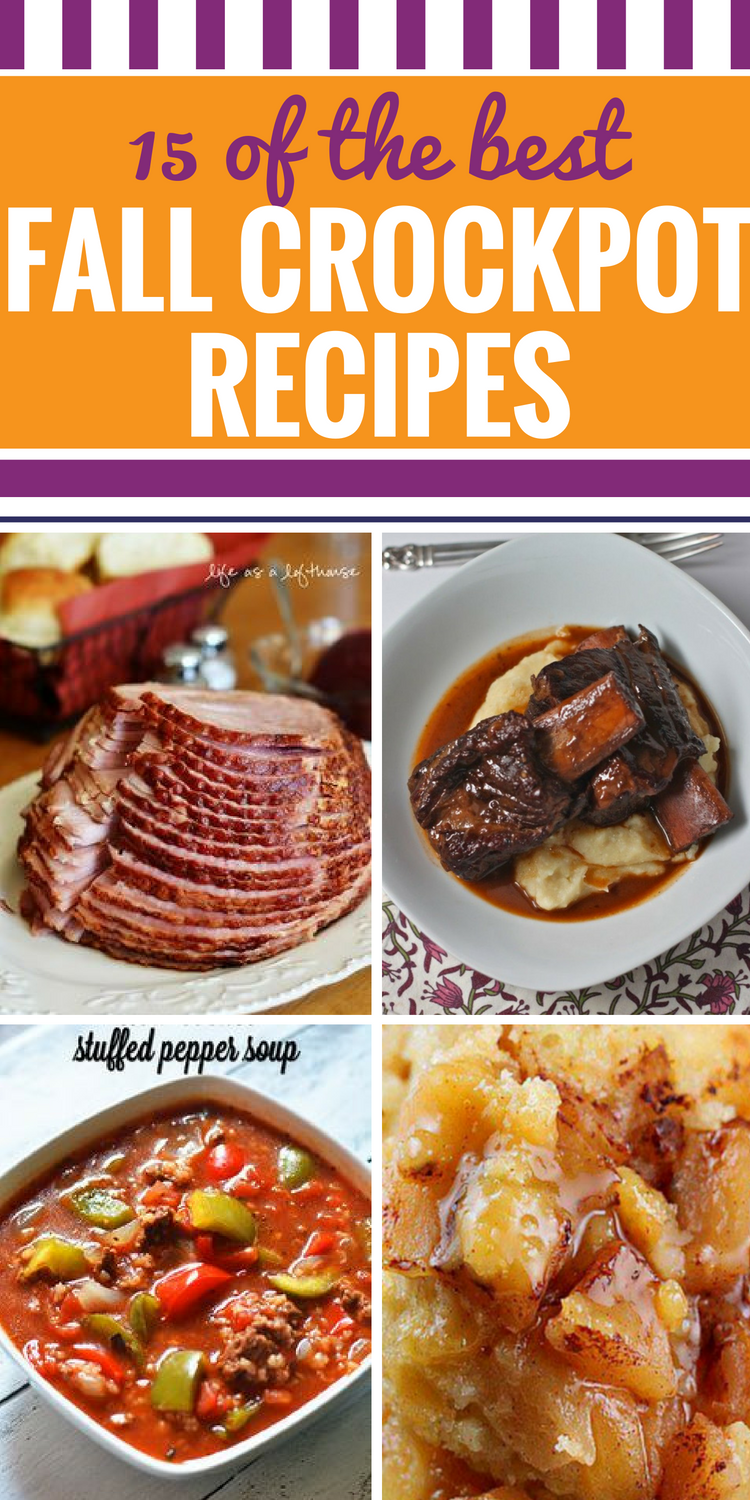 15 Crockpot Fall Recipes
These thick, savory, slow-cooker short ribs have meat so tender it easily falls off the bone and melts in your mouth! When the days are filled with school activities, meetings, errands, appointments, sporting events, LIFE, this will become your go-to meal. It is hardy, fulfilling, and warms all the senses.
We generally do not have leftovers, but on the rare occasion that we do, these are INCREDIBLE for lunch or dinner the next day!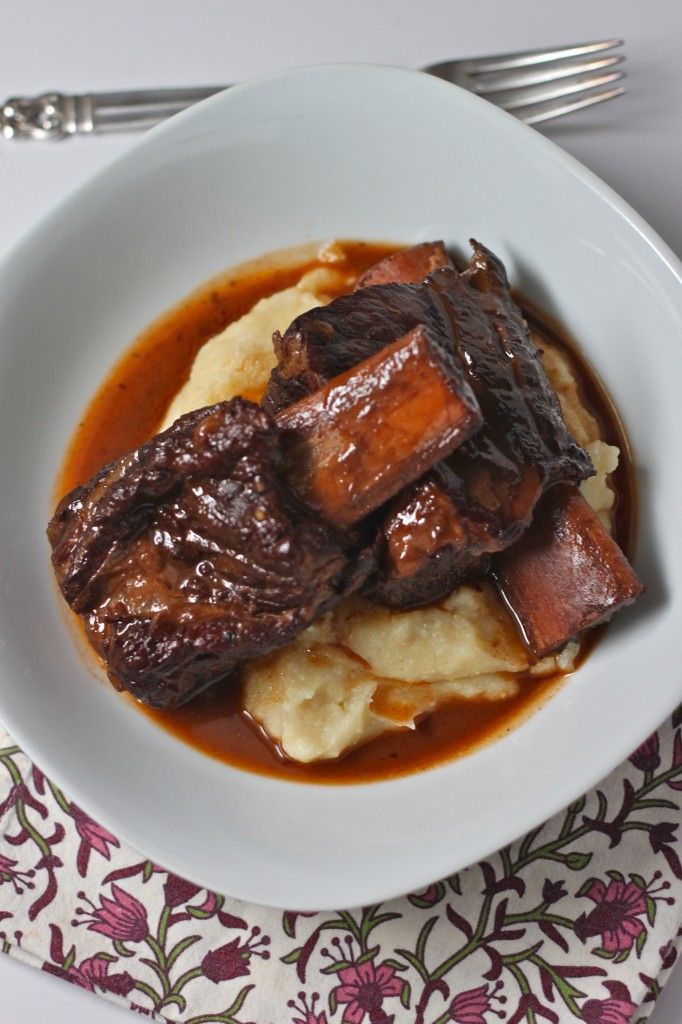 Think of the warm, gooey apples of your favorite apple pie recipe....THEN, level up the joy and imagine adding a fluffy cake and pudding mixture. BAM!
This crockpot Apple Pudding Cake will blow your mind and fill your soul. A true portrait of soul food, this dessert is a go-to for my crew! Add all ingredients to your crockpot and walk away.
To top it all off, you will arrive home to the house being filled with wafting aromas of Fall!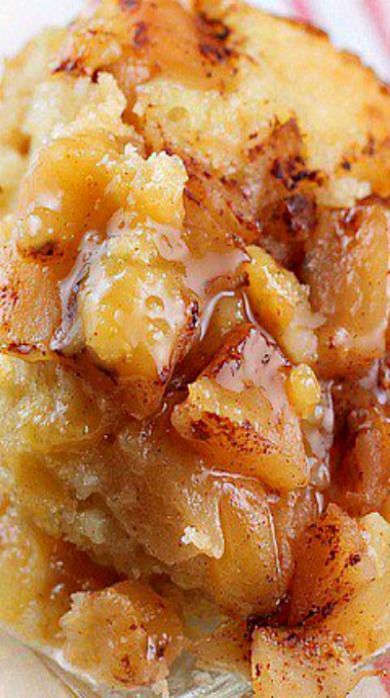 This Fall Crockpot Hardy Vegetable Soup is the secret weapon of nutritional bliss for our family. On the days when the sun sets early and the cool evenings arrive, there is no better way fuel up for the next day than with this fix-it-and-forget-it Vegetable Soup. The hardy and bold veggies can stand alone in this delicious broth, or compliment your protein of choice. Depending on what is the fridge, we have used ground beef, turkey, and even sausage in this recipe. You really cannot go wrong!
Excellent as a leftover for the next day!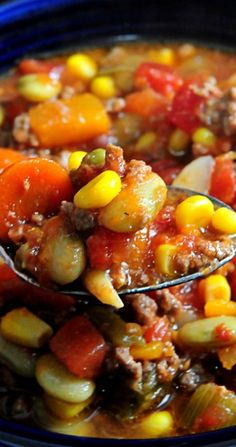 Clean Eating.
Crockpot.
CHICKEN TORTILLA SOUP!!!!!
The zesty and robust flavors within this soup create a symphony of lip smacking from everyone in my house. We absolutely love this soup. Perfect without them, or add tortilla strips to bring in that crunch that is the unsung hero of tortilla soup.
Be prepared for this delicious soup to become a staple at your dinner table!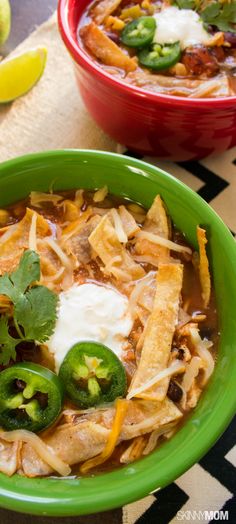 You had me at Stuffed Pepper! (SWOON)
BUT, this is sooooooooooo much easier than traditional stuffed peppers, and delivers all the feels and nostalgia of your favorite classic recipe. Fix-it-and-forget it, this soup is hardy, quenching, and the perfect compliment to a crisp salad. We also love it as a leftover!
See full recipe here.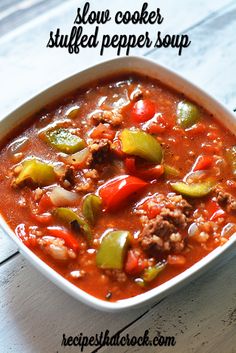 Crockpot Jalapeno Popper Chili
Want to set a new trend in your family? Looking for a way to level up the weekly menu? Need an easy, straight forward recipe with fresh ingredients?
We've got you covered.
The first time we tried this recipe, it was a chilly fall day - heading into winter. Everyone was BLAH. The sky was BLAH, the trees were BLAH.
Then, I found this little treasure, Crockpot Jalapeño Popper Chili recipe, and the day immediately perked up. With the perfect amount of punch, this sophisticated take on chili will leave your entire family licking their lips.
Dump all the ingredients in, get on with your day, and come home for dinner with a sparkle in your eyes!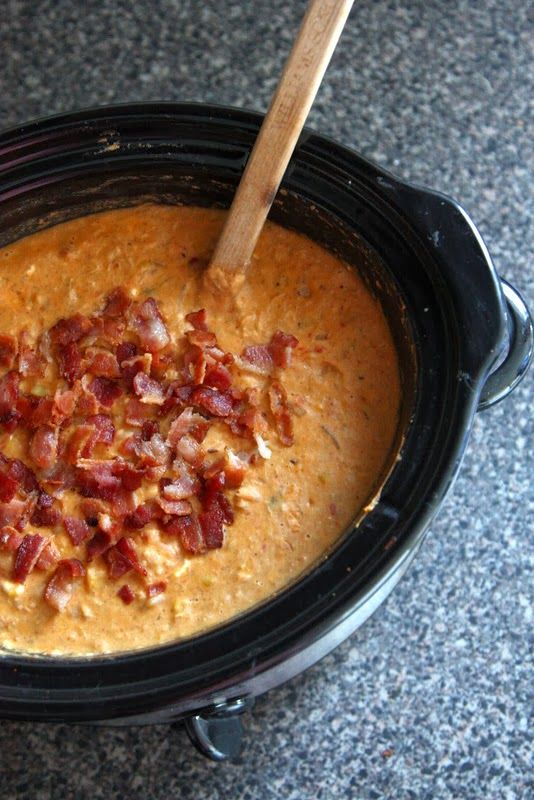 For the world's easiest and most pleasing Fall Dinner that you can fix-and-forget - try this!
Crockpot Cranberry Pork Loin is absolutely divine. The citrus enhances each savory sweet, tender bite of pork loin. Our kiddos go bonkers over this dish, served on its own, over a sweet bun or thrown into a lettuce wrap. For bonus points with the teens, I add brown rice to be sure we are filling them alllllll the way up!
Great as a leftover (although, there is likely not going to be any left!)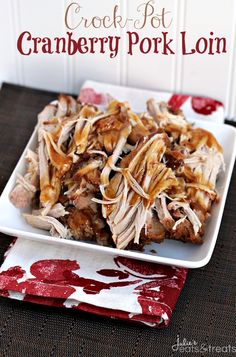 When I think of the most comfortable, comfort food on the planet, it has to be this. Chicken & Stuffing - made WAY easy with this delicious crockpot recipe. You will wonder where this dish has been your whole life, I promise!
For the PERFECT FALL meal, don't miss out on this: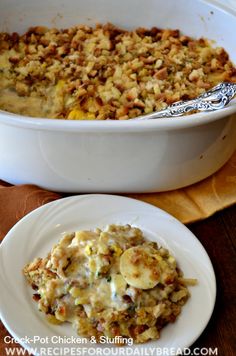 Creole Sausage and Green Bean Casserole. Stay with me....
This Holiday give your guests something to talk about, with a New Orleans inspired Green Bean Casserole!!
With Andouille sausage, creole seasoning and sharp cheddar cheese, this dish gives a spicy kick to a holiday favorite. Best part - just one pot to cook and one to clean! Is there anything sweeter in this world of excellent food?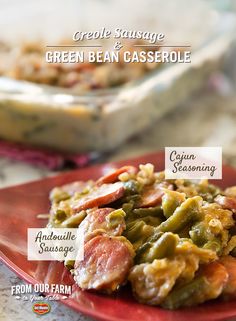 This truly perfect fall crockpot meal is one that we have at least once a week. With slight variations (making it vegetarian by removing the meat, or adding ground beef instead of turkey or ground chicken or sausage) you can turn this meal into a staple that pleases every single crowd!
We love the fresh toppings which allows my kids to individualize their bowls! Try shredded cheddar, green onions, tortilla chips, and a dollop of sour cream!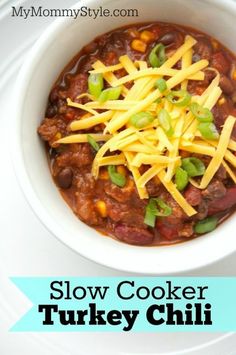 My standards for pierogi's are incredibly high. Growing up, my mom and I made fresh pierogi's, so competing with this nostalgia AND taste, I meet every pierogi recipe with skepticism.
The Mrs. T's Frozen Pierogi's are by far the best that I have found. When added to this incredible sauce and Kielbasa, there is just no way I can refuse the dish! What is more amazing is that it is a one-pot, fix-and-forget dream!  My kids go crazy over this addition to our monthly meal line-up!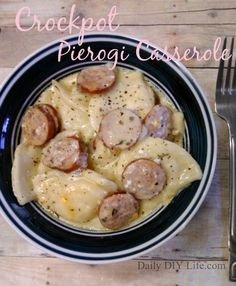 Crockpot Beef Stroganoff is your new favorite Fall recipe! No fuss, straightforward ingredients, and full-happy bellies for the whole family. To level things up, we add fresh mushrooms!
The crock pot does all the work and you get an amazing dinner!
See full recipe here.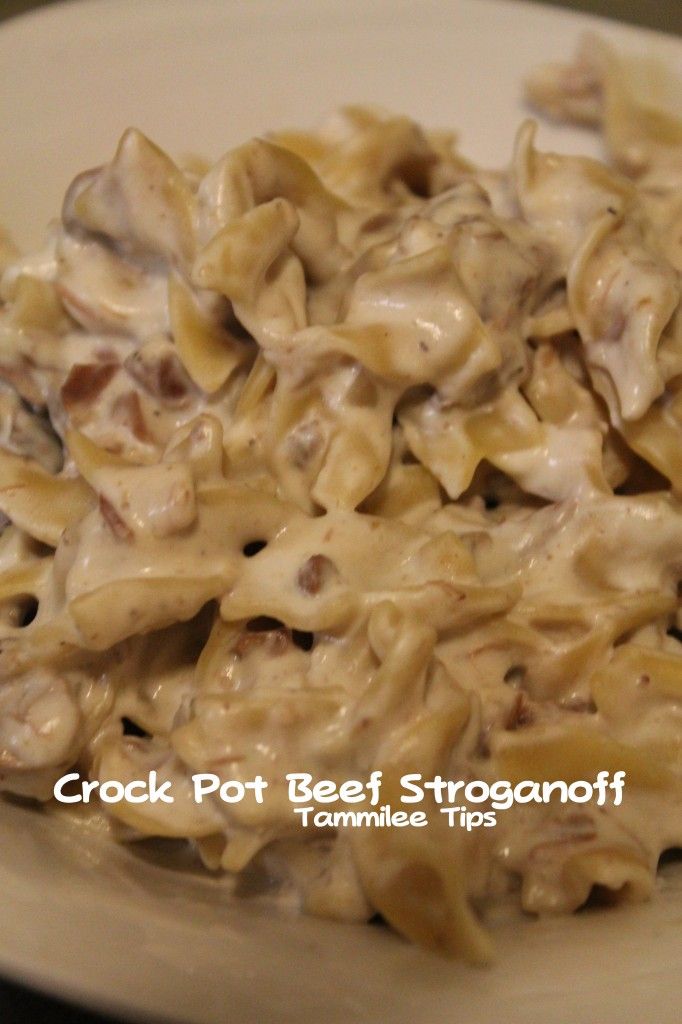 Crockpot Maple Brown Sugar Ham.
Perfect for the holidays!
Perfect for those chilly evenings when comfort food is the only food that will warm the soul, this succulent, moist, hardy recipe is what you need. Fire up the crockpot and add the ham along with 3 simple ingredients. Sit back and let the magic happen.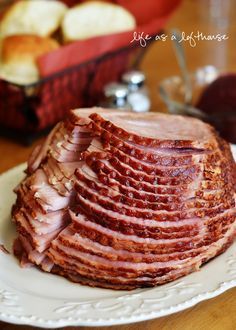 I absolutely love this recipe, the pork chops are tender, full of flavor, and completely irresistible. Even more amazing is that this is a totally simple and foolproof recipe. Be prepared for it to become an instant classic with your family! We prepare it at least once a week!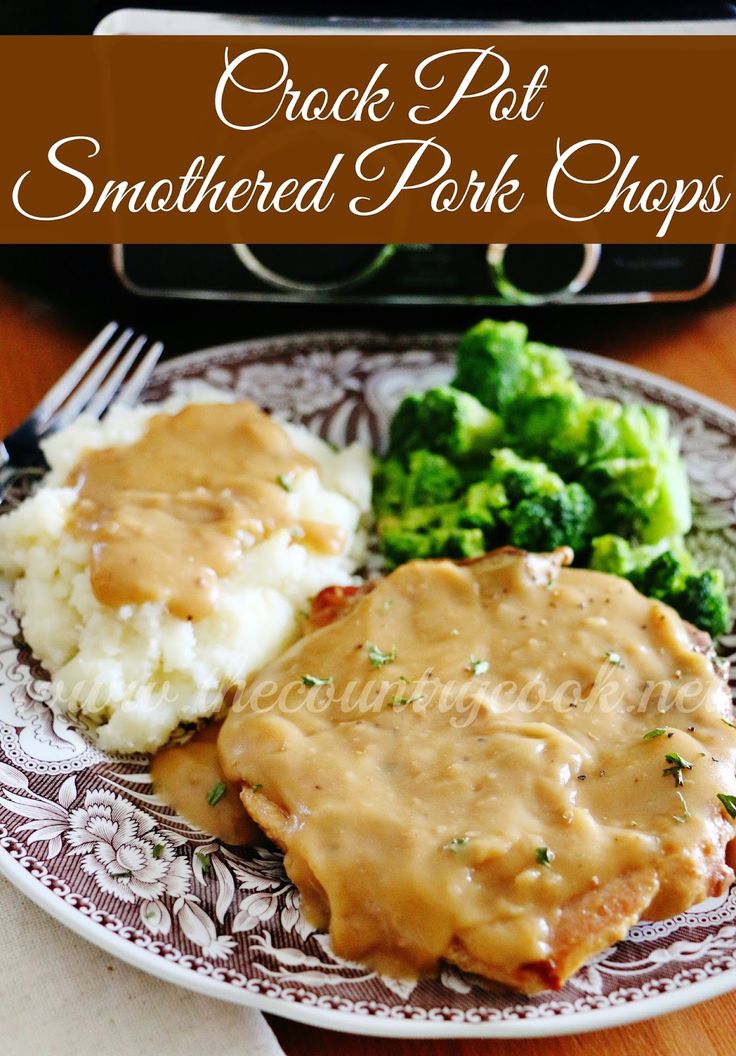 Clean eating.
Slow cooking.
Crowd pleasing.
Chicken with Apple & Sweet Potato is something that we just cannot get enough of! This dish has become so popular that it is my go-to for anyone in need. New parents love it, for the whole family - even TODDLERS! It is the perfect Welcome dish for a new neighbor, and such a fulfilling and nourishing meal for anyone in need of comfort.
This recipe is perfection, but we recommend adding a splash of apple juice to ensure that it stays moist during the slow simmer!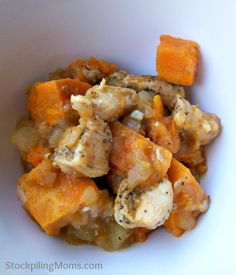 CLICK AROUND BELOW FOR MORE INCREDIBLE CROCKPOT RECIPES FOR ALL OCCASIONS!
STILL WANTING MORE RESOURCES FOR EXCELLENT MEALS WITH YOUR CROCKPOT? CHECK OUT MY RECOMMENDATIONS:
The Clean Eating Slow Cooker: A Healthy Cookbook of Wholesome Meals that Prep Fast and Cook Slow 
The easy and healthy slow cooker cookbook: incredibly simple prep-and-go whole food meals
Skinny taste fast and slow: knock-out quick fix and slow cooker recipes
skinny taste one and done: 140 no-fuss dinners for your instant pot, slow cooker, air fryer, sheet pan, skillet, dutch oven, and more
Healthy Slow Cooker Cookbook: Fix-and-Forget Recipes using Delicious Whole Food Ingredients
Healthy Slow Cooker Cookbook for Two: 100 "Fix and Forget" Recipes For Ready to Eat Meals
Paleo Slow Cooker: 40 Simple and Delicious Gluten Free Paleo Slow Cooker Recipes for Healthy Lifestyle