After dinner (or ANY meal) who doesn't love a sweet treat? Have dessert at the ready with these make ahead ideas (even some that are healthy).

15 Crockpot Dessert Recipes
Crockpot Pecan Pie!
Perfect summer dessert because you DON'T use the oven! It has all of your favorite addictions to pecan pie! Warm, gooey, delicious pecans smothered in butter and brown sugar with a crust that is divine. You will wonder how you have lived this long without this in your recipe box. Promise!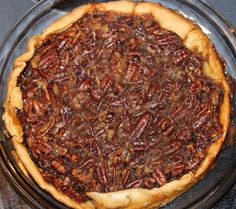 Deep Breaths.
Crockpot.
S'more.
BROWNIES.
This is a magical creation that will blow your mind. My kids have asked for this dish as their birthday desserts! It is divine, easy, and the crockpot means it cooks to perfection while you live life!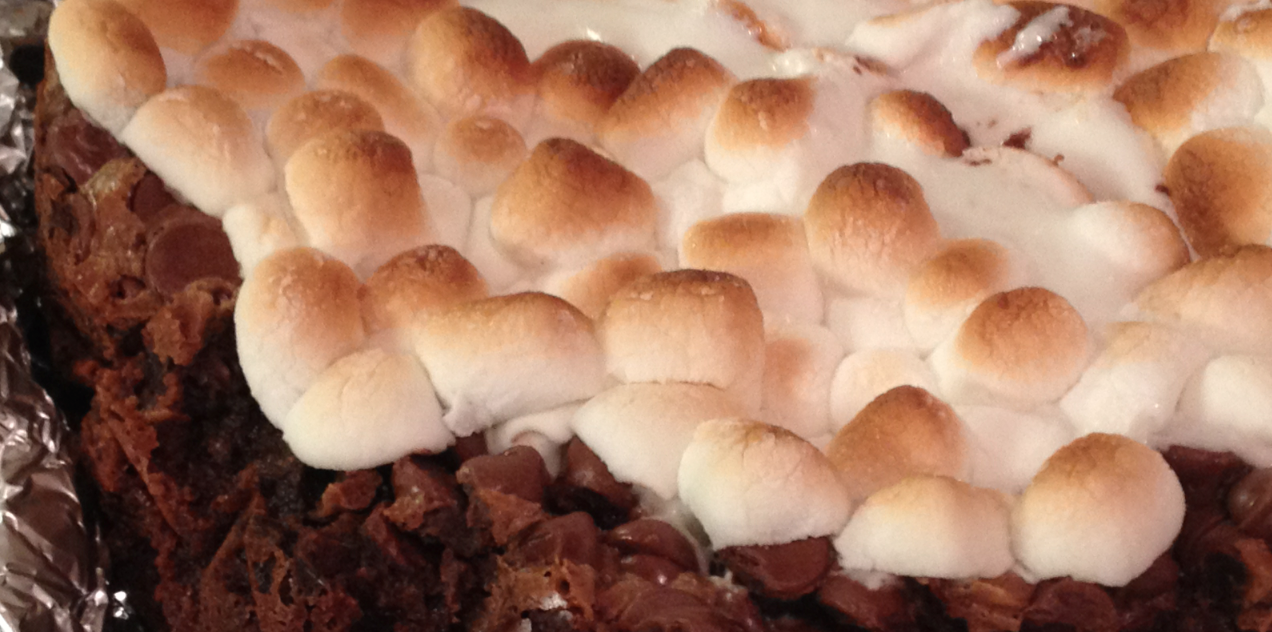 Experience this classic dessert in a brand new way! Dump the ingredients in and walk away. The crockpot pulls the flavors together into the perfectly moist and delicious treat!
No need to heat up the oven (and house!) to make this perfect summer dish.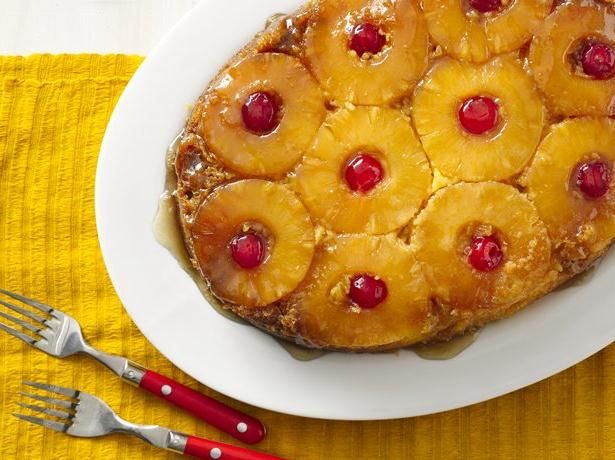 Easy to Make Crockpot Candy!
This could be your new home run Christmas gift for special teachers, neighbors, and friends. Really! It's only 4 ingredients and the slow cooker does everything for you, and it's delicious.
Simple. Delicious.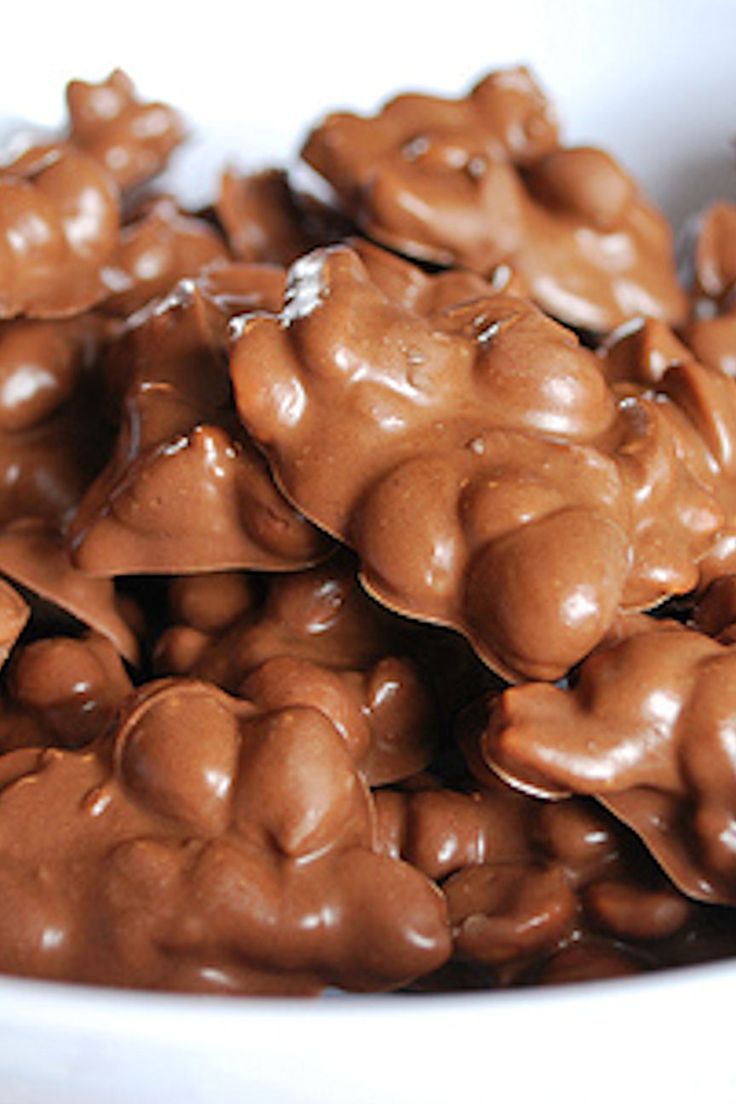 When you taste this creamy, chocolatey, perfection - you will want the world to experience this masterpiece! The crockpot makes it effortless and certain (sometimes fudge can be so fussy). Dump the ingredients in, and walk away. Walking into your home after a long day to THIS will become your new favorite thing to do to treat yourself.
Top it with coarse sea salt for extra richness and elegance!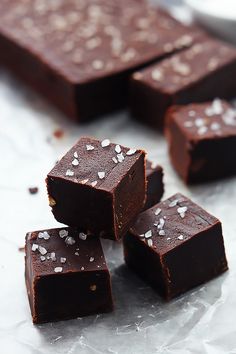 The smell of apples and cinnamon smoldering all day long brings all the feels of Fall. When nothing else will do, throw this super simple dish together in the crockpot and let the magic happen while you are busy doing life. Healthy, straight-forward ingredients, and mouthwateringly delicious, this is a gift I give neighbors, friends, or anyone who needs just a little boost of kindness and love.
Soul food classic!
This crockpot Coconut Cake is BONKERS. This dessert is your new favorite thing. No fuss, dump and go - and guaranteed perfection for your whole crew. The cake is moist and melty, while the coconut brings just the right texture into each bite.
You are welcome.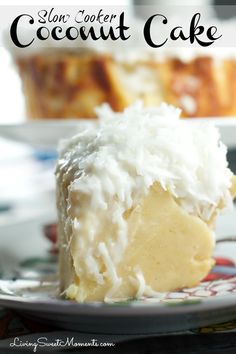 Skinny Slow Cooker Chocolate Fudge Cake
I'm SO obsessed! Super rich & just as easy as a box mix, but with the satisfaction of knowing all of the ingredients, this is your new chocolate craving fix. It is light, fluffy, and decadent. What makes it even more amazing is the low calorie ingredients making for a guilt-free treat!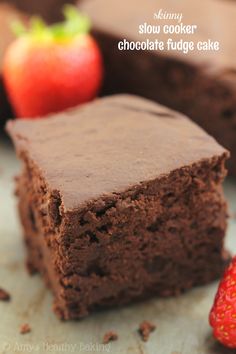 What? Did I hear you say, CHOCOLATE?
When your crockpot is your new best friend for creating a dessert that meets allllllll the needs....
Death by Chocolate Slow Cooker Dump Cake - divine, rich, delicious, easy.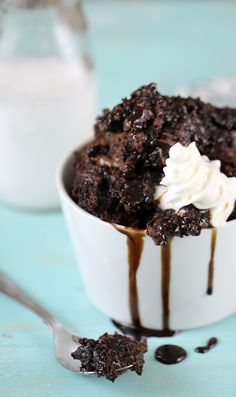 Slow Cooker Berry Cobbler! The most amazing symphony of flavors for your favorite berries. This a dump and walk away recipe that will fill you whole family with culinary bliss.
Full of antioxidants and packing BIG flavor punch - thank yourself in advance for bringing this to your table.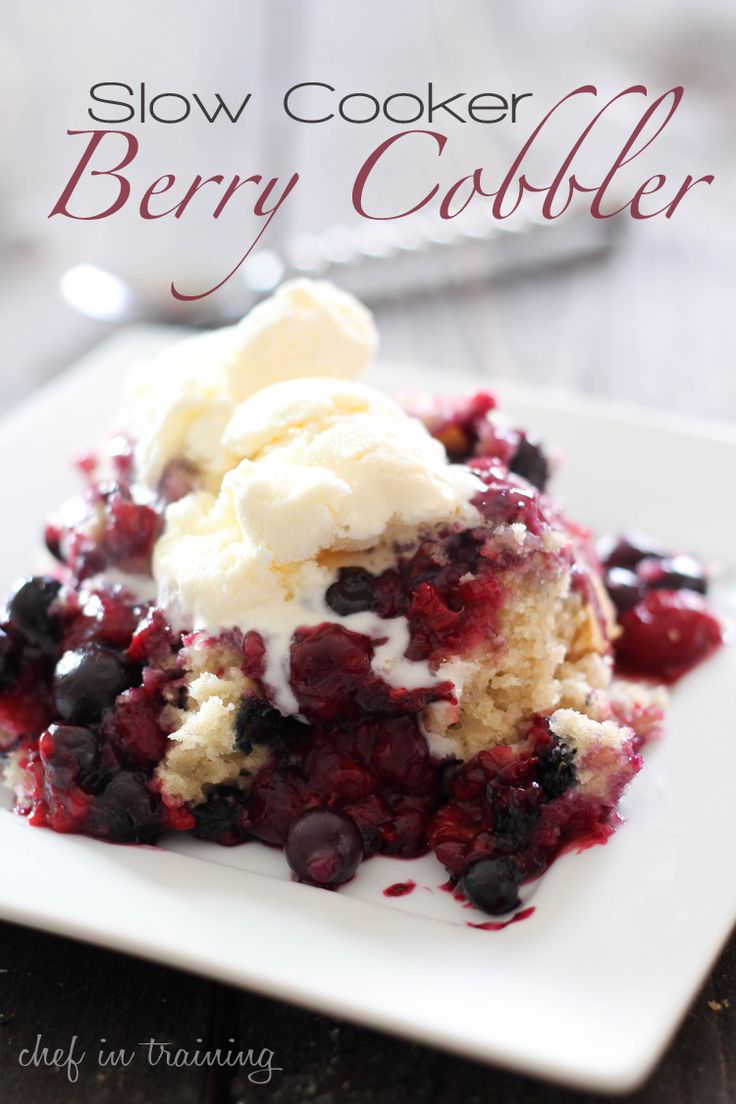 This Two-Hour Slow Cooker Cinnamon Coffee Cake is an easy coffee cake recipe that incorporates Bisquick, cinnamon, sugar, and more! So easy. So delicious. This will meet all of your coffee cake needs without any of the cooking fuss. The crockpot does it all!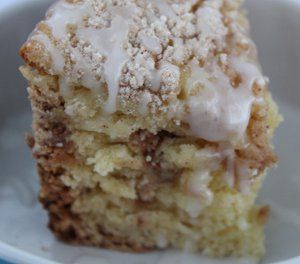 Tender apples paired with delicious cinnamon...and the perfect brown sugar, oat-filled topping! We LOVE to top it with vanilla ice cream.
You can expect the Slow Cooker Apple Crisp Recipe to fill your home with the aroma of Fall and quench your appetite with the gift of true comfort food.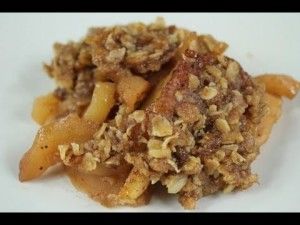 This is how you bring Heaven into your Crockpot
With 4 simple ingredients, this is a slam dunk! 1 box brownie mix, ½ c butter, 4 eggs 1 pouch chocolate chip cookie mix. Again, top this dessert with ice cream to achieve allllllllll the feels of happiness.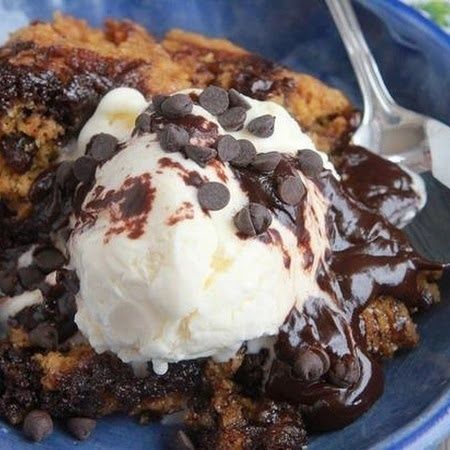 Who said the crockpot is just for soups, stews, or large cuts of meat?
Now your handy crockpot can satisfy your sweet tooth! This Crockpot Cheesecake with Oreo Cookie Crust recipe is our go to dessert for potlucks and big family gatherings. What could be more divine than an Oreo cookie crust and creamy, delicious cheesecake?
Crockpot dessert recipes don't come much easier or more delicious than this.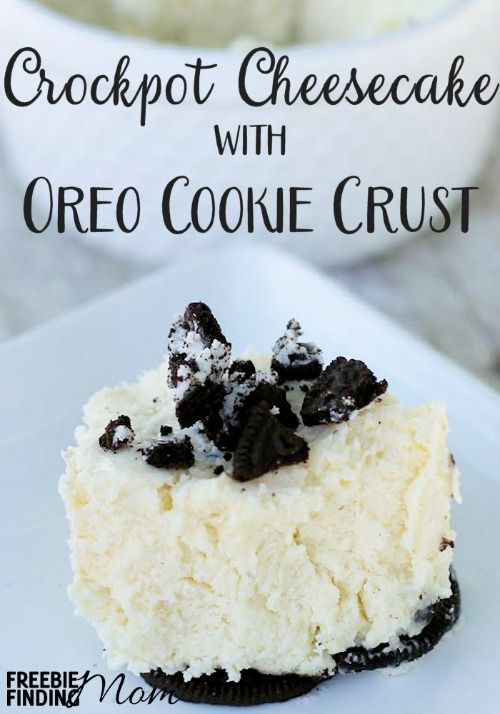 If you can imagine your favorite pumpkin bread - turned into a moist, gooey, caramel drizzled masterpiece, then we have the greatest recipe for you!  Slow Cooker Sticky Caramel Pumpkin Cake is extremely easy to prepare, and it is scary delicious.
Perfect treat for those chilly Fall days!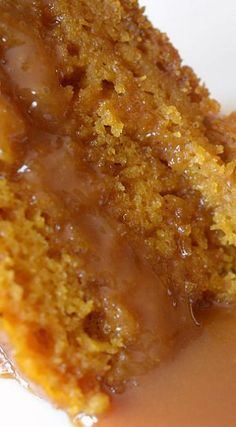 CLICK AROUND BELOW FOR MORE INCREDIBLE CROCKPOT RECIPES FOR ALL OCCASIONS!
For even more great resources to simplify your desserts, here are some of my favorite slow cooker cookbooks:
Slow Cooker Desserts; Oh So Easy, Oh So Delicious!
Slow Cooker Dump Desserts: Cozy Sweets and Easy Treats to Make Ahead
Fix-It and Forget-It Slow Cooker Freezer Meals: 150 Make-Ahead Dinners, Desserts, and More!
Skinnytaste Fast and Slow Knock-Out, Quick Fix, and Slow Cooker Recipes: A Cookbook.
Slow Cooker Everything: Easy and Effortless Supers, Breads, and Desserts
The Ultimate Slow Cooker Book: More than 400 Recipes from Appetizers to Desserts
Martha Stewart's Slow Cooker: 110 Recipes for Flavorful, Foolproof Dishes (Including Desserts!)