These Crockpot Chicken Recipes make for a no-fuss, delicious, and healthy meal ready for you and your family to enjoy after a long day. From our favorite Creamy Italian Chicken to comforting and bold Chicken and Wild Rice Soup, your new favorite dinner is right here!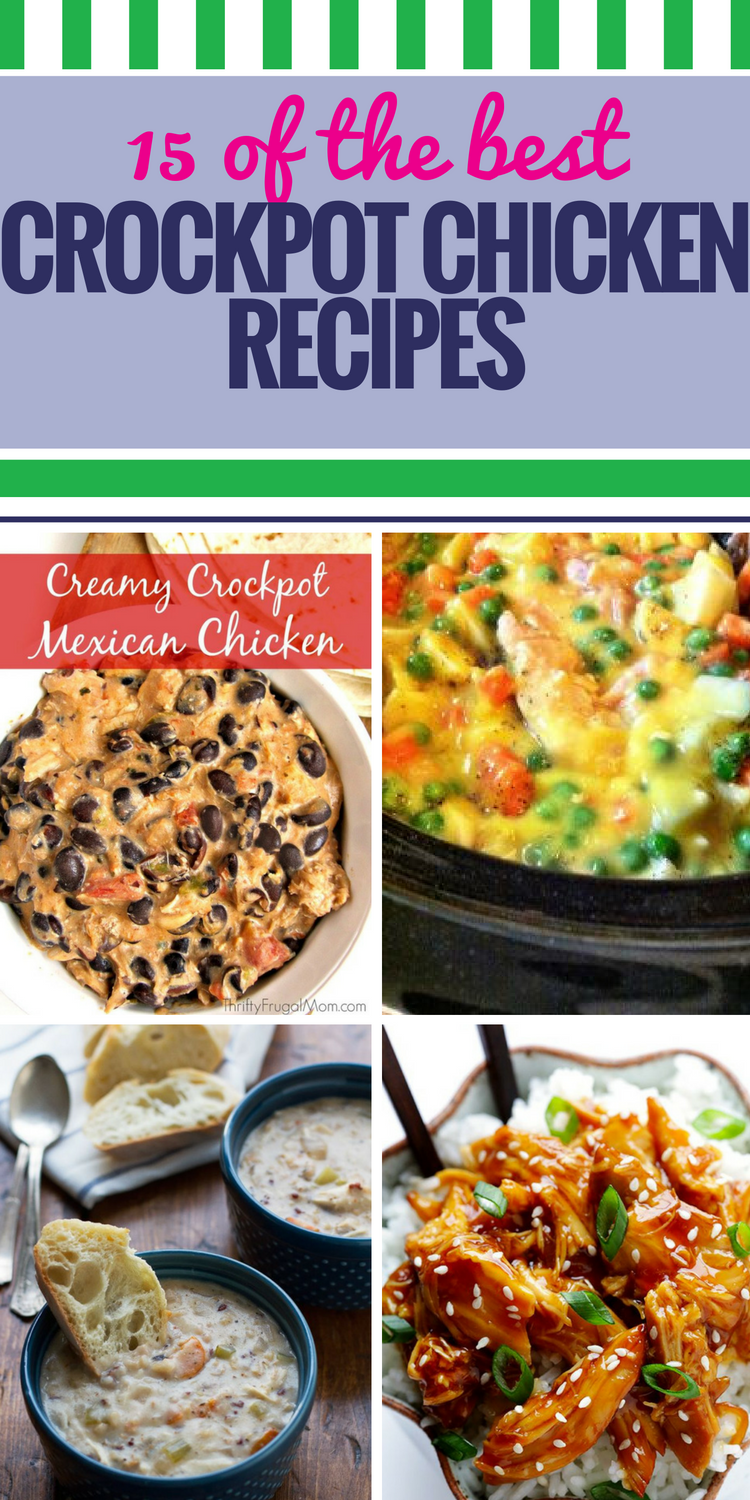 15 Crockpot Chicken Recipes
A cozy, creamy Chicken Wild Rice Soup made right in the slow cooker.
This soup is hardy, loaded with vegetables, and made with straightforward ingredients (found right in your pantry!). Fix-It and Forget-It and be greeted by the aromas of delicious, comforting food as you walk in the door after a long day.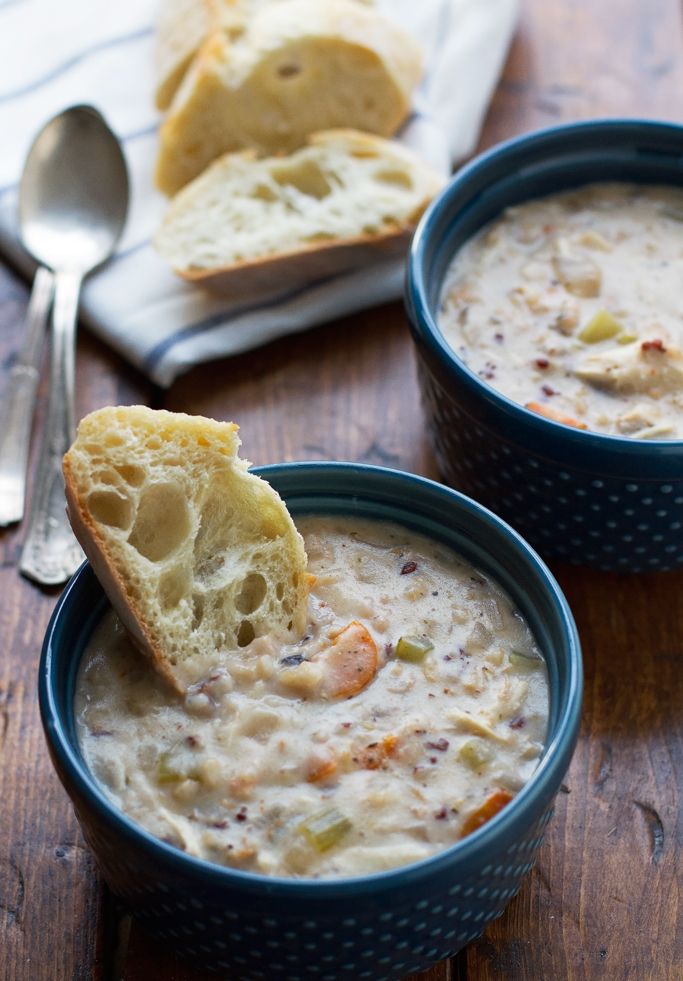 Level up your dinner menu game with this simple, classic, and robust dish. Lemon Garlic Chicken made right in your slow cooker will set a new standard for mealtime. When you need comfort food that is packed with nutrition and sure to please the fussiest eater - this is your meal!
The chicken is moist, perfectly season, and terrific over fresh veggies and potatoes!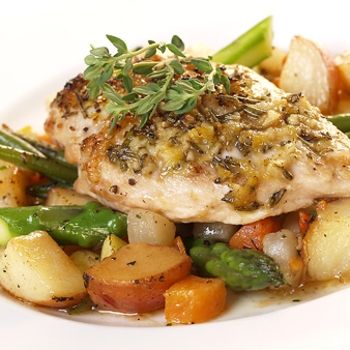 Monday is Mexican night at our table! This dish is requested every single week. We love the Creamy Mexican Chicken. Because this is the easiest dish ever made - even the kiddos get involved. Just dump everything in, give it a stir, and get on with the busy day.
This is a super easy and economic way to feed the biggest appetites in your crew! My kids request it for potlucks and team dinners. You will love it!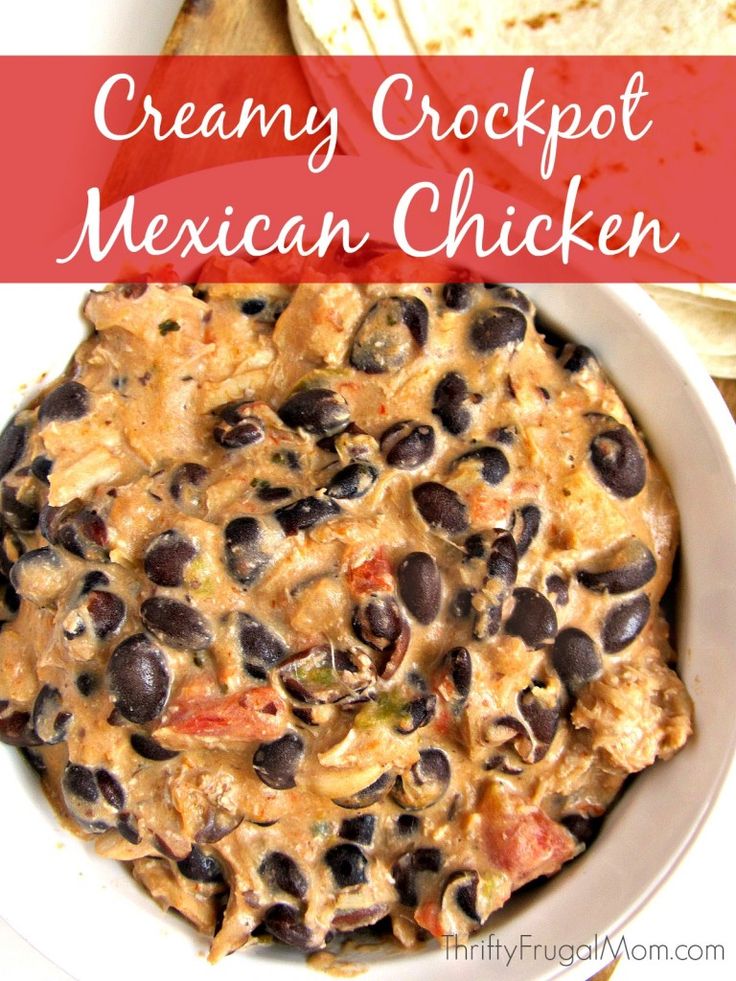 Crockpot Creamy Italian Chicken is savory, fulfilling, and completely delicious...serve over noodles for a PERFECT weekday meal!  Feed the whole crew, from your most advanced palette to your pickiest eater! We love throwing the leftovers together in a big container and digging in throughout the week.
ProTip: double the recipe. You will want leftovers! This is one of those recipes that truly gets even better each day!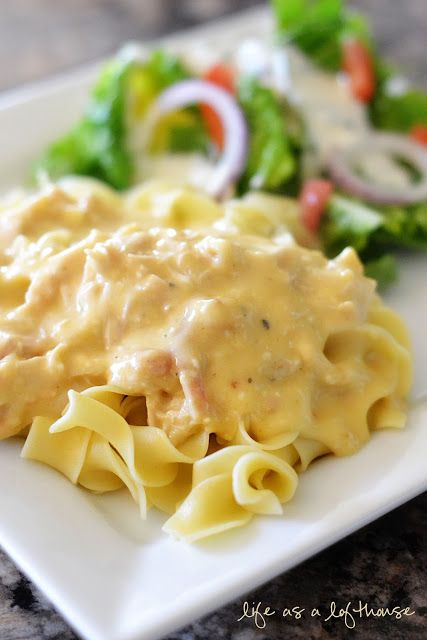 Remember that time when all you wanted to was bold, zesty, delicious Buffalo Chicken Dip? For us, that is a daily craving. This recipe is the PERFECT way to indulge in your favorite snack, but as a hardy, delicious MEAL! Adding pasta to this delicious Crockpot Cheesy Buffalo Chicken levels the meal up to complete dinner bliss.
Fall evenings after a long day, let this slow cooking meal greet you at the door! A little kick to this pasta will set your tastebuds in motion and leave no craving unquenched.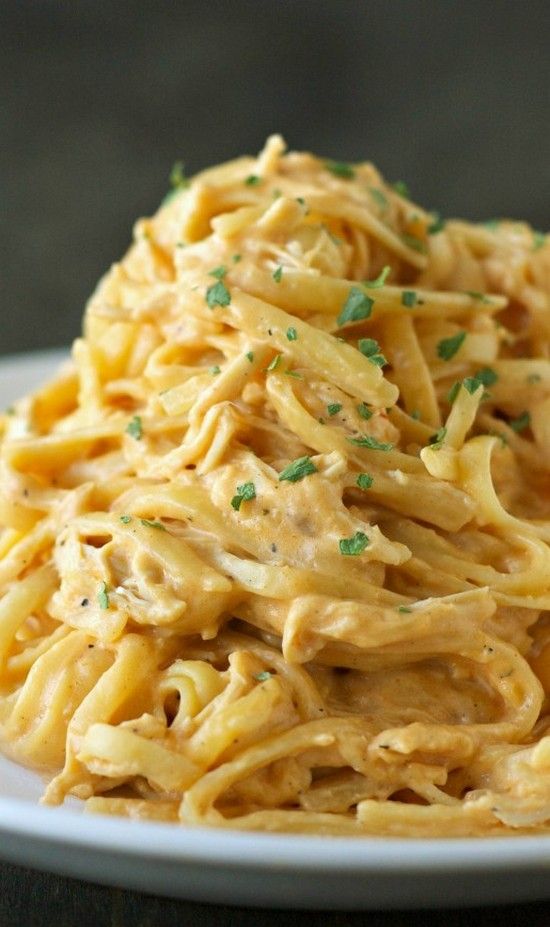 Easy Brown Sugar Crock Pot Chicken recipe that the entire family will go bonkers over! We love how savory and sweet this dish is, but the very best part is how EASY it is to make! Pile your chicken in the slow cooker and dump toppings on top - and walk away. A slow simmer for 4-6 hours turns this glazed chicken into the most moist, tender, and flavorful chicken on the planet.
We serve over brown or white rice to round out the meal and add the power packed nutrients we need to fuel during the long weekdays!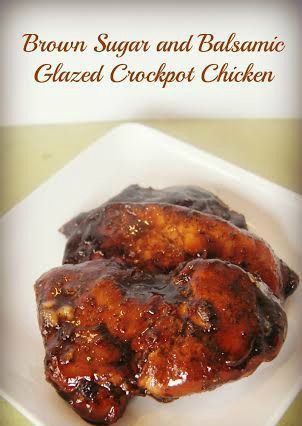 I absolutely love this chicken recipe! Hardy and delicious with straightforward ingredients, Crockpot Herb Garlic Chicken with Potatoes is your new favorite meal.
Not only is it super easy (crockpot!) and economic (few ingredients!), you can ALSO make endless meals with it! I double the batch of chicken so that I have plenty of leftovers to make chicken salad sandwiches, chicken enchiladas, chicken soup, or build my stock up chicken broth.
You cannot go wrong with this little slice of slow cooker heaven.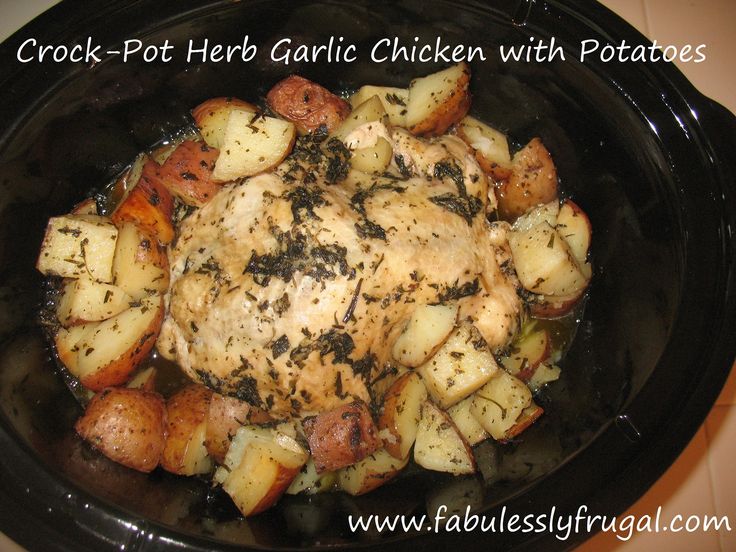 After slogging through hundreds of lackluster and mediocre crockpot recipes, we deemed this one as PERFECTION. Easy, basic ingredients that you probably have on hand in the pantry, Slow Cooker Cilantro Lime Chicken is bold, bright, and totally satisfying. The flavors blend magically, while maintaining the bursts of freshness that can sometimes be lost in a crockpot dish.
Pile in all of the ingredients and freeze ahead of time or just toss it into the crockpot and let the magic begin. Serve on tortillas or chips along with toppings.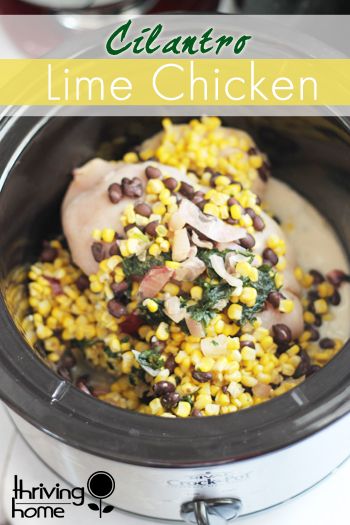 Crockpot General Tso's Chicken hits the spot for the entire family every single time we make it! My crew agrees that this tastes even better than the take-out version (and I LOVE how it is a MUCH healthier version of a classic dish we love!).
Straight forward ingredients that create a no-fuss and quick prep dinner masterpiece.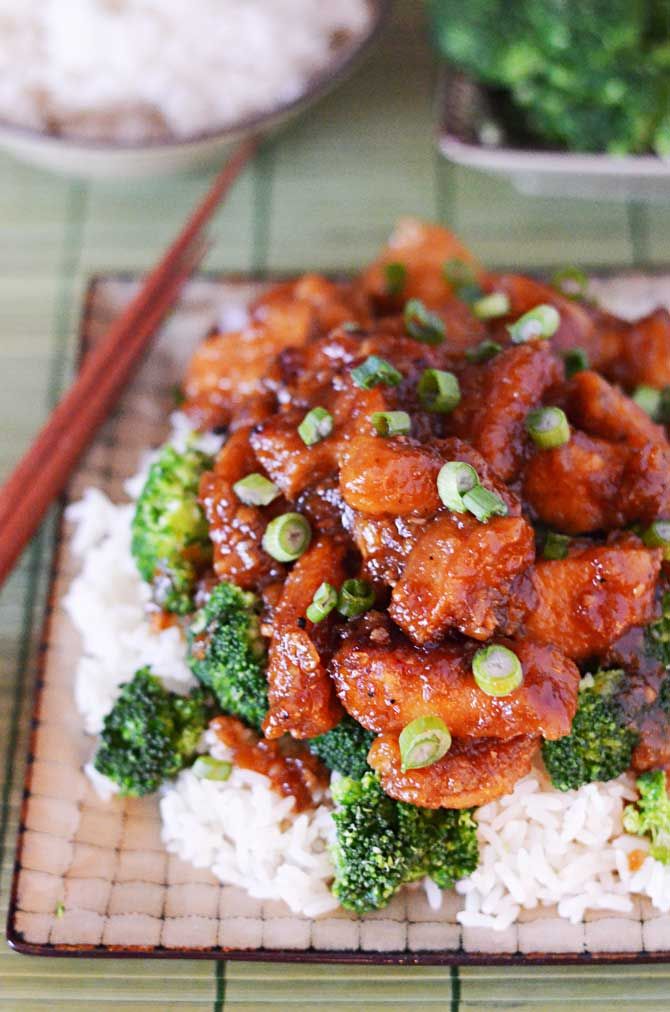 3 TOTAL INGREDIENTS
(three chicken breasts, chicken broth, one package of chicken gravy)
This is  super simple and delicious way to add some comfort food to the weekly meal rotation. It is so simple that this is a meal my son is able to throw together by himself before heading out to school! The feeling of pride he has when we all sit down to dig in, fills our whole heart and only adds to the delightful dish.
Serve over biscuits, sweet buns, potatoes or rice!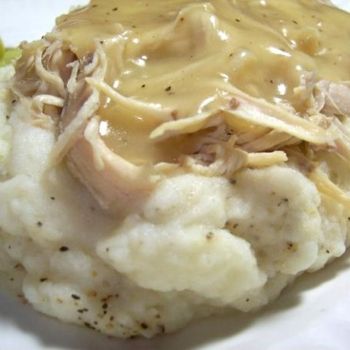 Skip the extra steps and serve this warm, tender, perfectly seasoned 'pot pie' over biscuits or egg noodles instead! This crockpot dish has all the comforts of home and fills the soul in only the way that chicken pot pie can!
Chicken Pot Pie in the Crockpot - keep it simple, satisfying, and delicious! ePerfect for a cold winter day.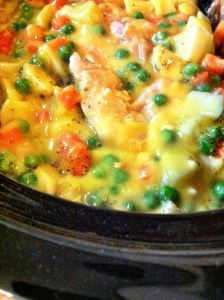 Naturally sweetened with honey and no sugar added! Enjoy your favorite take-out dish without all of the preservatives and calories from the comfort of your kitchen table. Slow Cooker Teriyaki Chicken is the perfect blend of your favorite teriyaki flavors in every tender and moist bite!
Serve over brown rice to level up the protein and fiber punch and top with fresh cut green onions!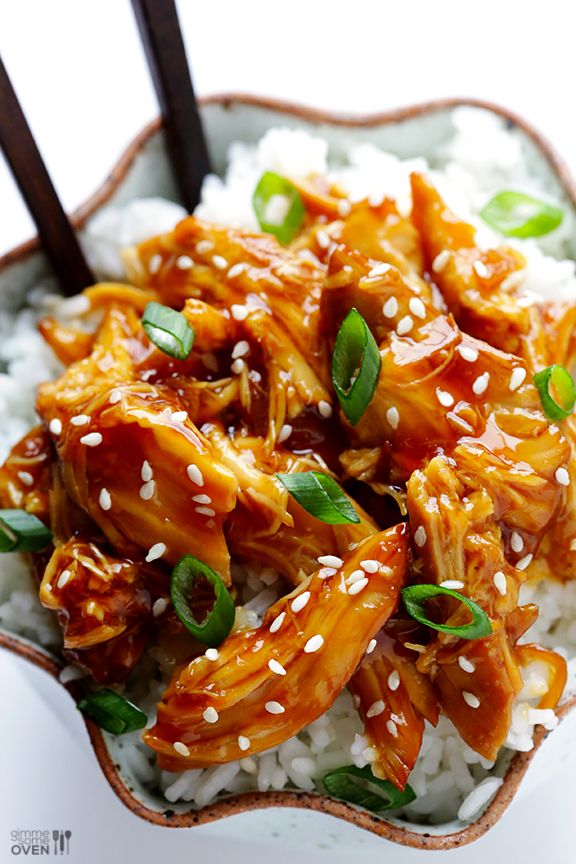 This is the most addictive chicken dish you will ever bring to the table! An instant classic, Creamy Ranch Chicken adds the comforting flavors of ranch dressing over the perfectly cooked chicken. Your whole family will love this over rice or even romaine lettuce!
What makes it even more popular in our house is that it is SUPER EASY to make, outrageously flavorful and without a bazillion calories (like most of the ranch chicken recipes we tested).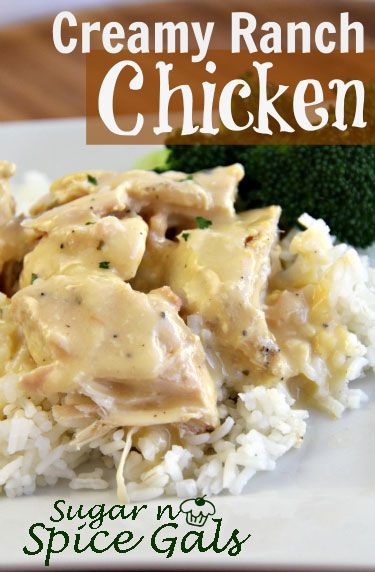 If you are looking for an easy crockpot chicken recipe, look no further!
This Crockpot Honey Garlic Chicken is one of my very favorite slow cooker chicken recipes! It is gooey, sweet, tender, and will melt the hearts of every single person at your table. Straight forward, simple ingredients mean that we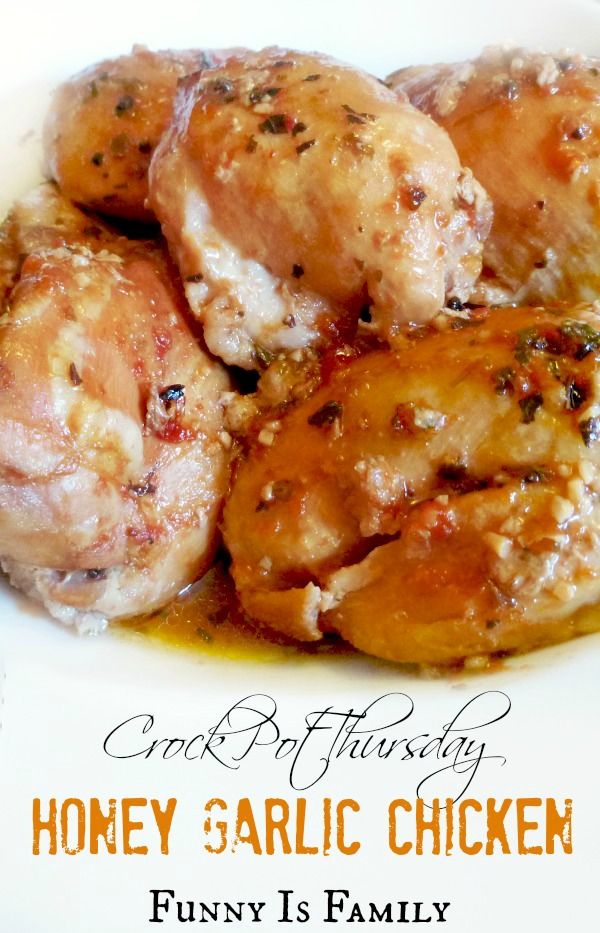 Honey Garlic Chicken - If you are looking for an easy crockpot chicken recipe, look no further! This Crockpot Honey Garlic Chicken is one of my very favorite slow cooker chicken recipes!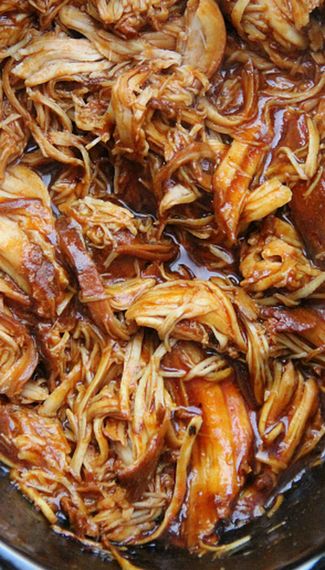 The Best Crockpot BBQ Chicken -  Crockpot Shredded Barbeque Chicken Sandwiches | Didn't follow exactly, added some crushed red peppers, sriracha, and used chicken thighs instead of breasts. Would use some cayenne next time.
CLICK AROUND BELOW FOR MORE INCREDIBLE CROCKPOT RECIPES FOR ALL OCCASIONS!
For even more great resources to simplify your desserts, here are some of my favorite slow cooker cookbooks:
Get Crocked: Fast & Easy Slow Cooker Recipes
The Everyday Slow Cooker Cookbook: A Healthy Cookbook with 101 Amazing Crock Pot Soup, Stew, Breakfast and Dessert Recipes Inspired by the Mediterranean Diet (Healthy Cooking and Eating)
Fix-It and Forget-It Big Cookbook: 1400 Best Slow Cooker Recipes!
Slow Cooker Dump Desserts: Cozy Sweets and Easy Treats to Make Ahead
Fix-It and Forget-It Slow Cooker Freezer Meals: 150 Make-Ahead Dinners, Desserts, and More!
Slow Cooker Cookbook: 500 Recipes for Everyday Cooking
Skinnytaste Fast and Slow Knock-Out, Quick Fix, and Slow Cooker Recipes: A Cookbook.
Slow Cooker Everything: Easy and Effortless Supers, Breads, and Desserts
The Ultimate Slow Cooker Book: More than 400 Recipes from Appetizers to Desserts
Martha Stewart's Slow Cooker: 110 Recipes for Flavorful, Foolproof Dishes (Including Desserts!)