My Husband
Banned from Craigslist
By |
I'm a terrible negotiator – I always have been. So it's no surprise that I've been banned from using Craigslist.
First there was a stroller
It all started when I tried to buy a double stroller. I found exactly what I was looking for – for only $100! The picture made it look like new – and it was a stroller that normally would have sold for over $500 in the stores.
I raced over to a woman's house to buy that stroller. Only when I got there, it was ancient and looked nothing like the picture. It was covered in cobwebs and dirt – and the only way to get it to fold down was to turn it upside down, lay it on the ground and stand on it. No lie.
You would have said, "No thanks." and left. Right?
Not me.
I started up a conversation, and before I know it, she's crying on my shoulder because her daughter – the one that used to ride in this exact stroller – has just died. And she's still in shock and devastated. And then I'm crying and we're hugging, and I'm feeling guilty about having two healthy children – and so I give her $100 cash and take the stroller.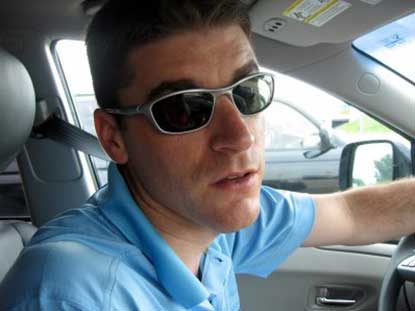 Even Steven: Let me get this straight. You hated the stroller. You knew you didn't want it. But then you gave her $100 and bought it anyway?
Anna: Yes.
Even Steven: And now you're saying that you still want to buy a double stroller?
Anna: Ummmmmmm….
Then there was a jacket
A few months later, I decided to make my first sale on Craigslist. A woman arrived at my house, tried on my Patagonia fleece jacket, went on and on about how much she loved it – and then asked me if I'd take $20 less than what I was asking.
"YES" I nearly shouted.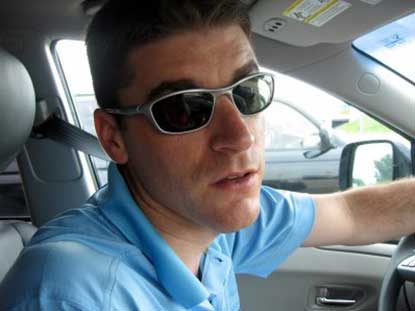 Even Steven: Let me get this straight. A woman drove 30 minutes to our house to try on your jacket. It fit her perfectly. She loved it. And then she asked if you would come down in price by $20?
Anna: Yes.
Even Steven: Do you think she would have paid full price after driving 30 minutes and loving it?
Anna: Ummmmmmm….
And THEN there was a couch
A few months after that, I decided to sell a couch that had been in our basement for years. Before that it was Even Steven's grandma's. I listed it for $50. A young couple came over that very same day and loved it.
"We'll take it," they said. "But will you take $300?"
"Of course not," I said. I'm only asking $50."
"Really? We thought you said $300. Wow – what a deal!"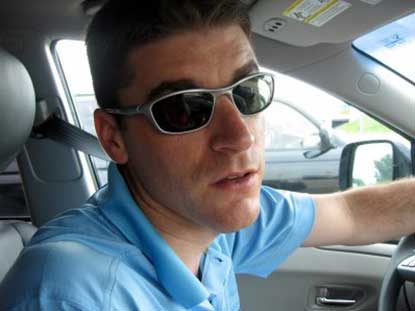 Even Steven: Let me get this straight. A young couple borrowed someone's truck and came on the very same day that you listed this couch, and they loved it. And they tried to give you $300 in cash for it. And you would only take $50?
Anna: Ummmmmmm….
And it all comes back to the stroller
I finally listed that terrible stroller that I disliked so much. I was very honest in my ad – and basically said it was a total piece of junk and that you had to stand on it to get it to fold up. I asked $50 – and I was surprised when someone wanted to come see it that very same day.
I met the woman in the driveway. She was driving a conversion van – and who was in the passenger seat? Her wife! I was immediately jealous – they were clearly the same size and could share clothes.
They checked out the stroller. I showed them how to stand on it to fold it down. They said they'd take it, and they gave me $50 in cash.
And then while one wife was loading it into the car, I talked to the other wife. It turns out the two of them had adopted 12 kids – 8 of them with special needs. They range in age from 1 year to 17 years. They were taking all of them to Disney World in a few weeks and were looking for a double stroller for the trip.
Do you think I could take a dime from these amazing women?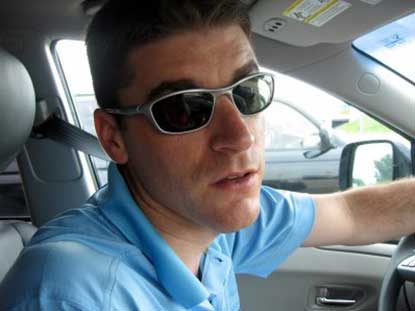 Even Steven: Let me get this straight. Two women with a van full of kids said they'd buy the stroller. And they actually gave you $50 in cash.
Anna: Yes.
Even Steven: And instead you gave them back their money – AND you gave them the stroller?
Anna: Ummmmmmm….
Even Steven: No more Craiglist for you.