This post was sponsored by Kroger, all thoughts and opinions are entirely my own.
Miles will be 10 in just a few weeks, and he is very interested in learning how to cook. He has mastered eggs, pancakes and making cookies from scratch, but recently he's been really wanting to cook dinner. And not the "basic" recipes that I make.
Ahem.
So when Kroger asked me to partner with them to let everyone know about their brand new Prep+Pared meal solutions, I thought this might be the perfect way for Miles to be able to cook dinner all by himself.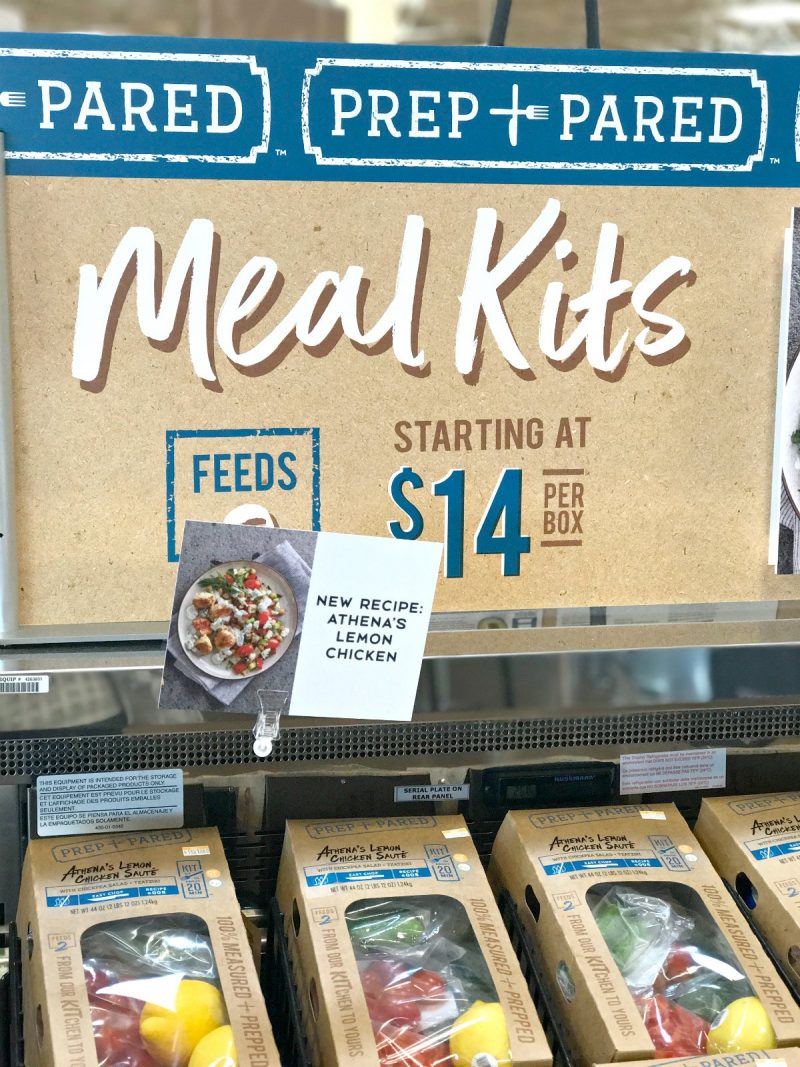 Prep & Pared are fresh-made, chef-designed meals that are easy to prepare at home. Because the meals include all ingredients pre-prepped and measured (with the exception of salt, pepper, and oil), I knew it would be a great start for Miles.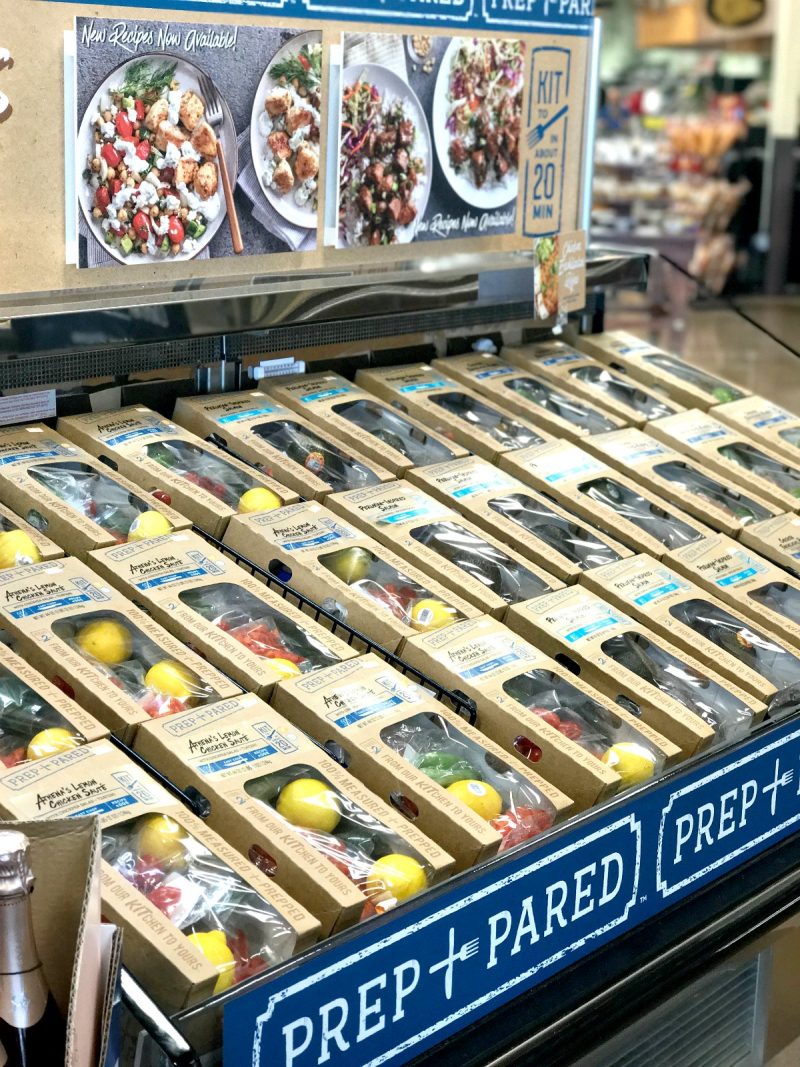 Miles was very excited about the idea, and he decided that he wanted to surprise his dad by making him dinner. We went over the Prep+Pared options together so Miles could choose what he wanted to make.
After looking through all of the options (Peruvian Salmon, Thai Turkey Wraps, Tofu Tikka Masala, Athena's Lemon Chicken, Lemongrass Pork, Creamy Chicken + Bacon Alfredo with Fettuccine + Green Peas + Red Bell Peppers), Miles decided that Athena's Lemon Chicken with Chickpea Salad and Tzatziki Sauce sounded good. I was proud of him for choosing something new!
Heading to Kroger
While Miles was at school, I stopped by my local Kroger to pick up the supplies.
And by supplies, I mean one Prep+Pared meal kit. It was probably the fastest Kroger trip I've ever made.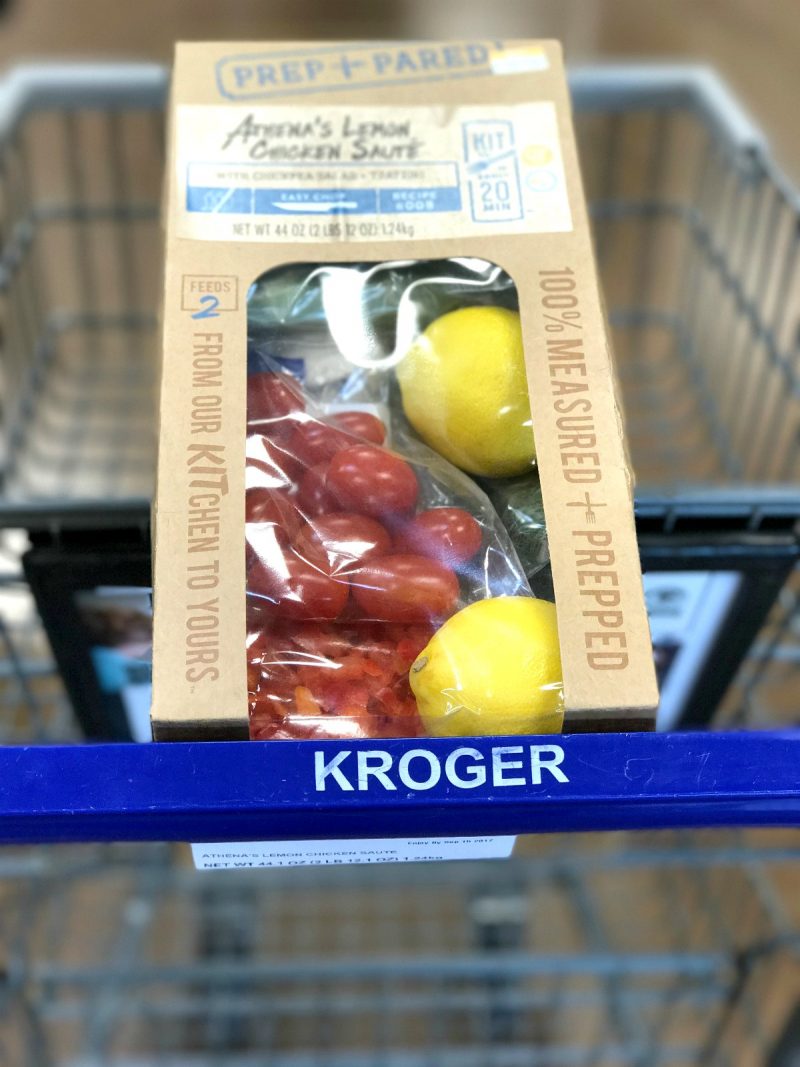 Getting to Work
About 20 minutes before his dad was due home from work, Miles began cooking. He started by unpacking the Prep+Pared meal kit and laying out all of the ingredients.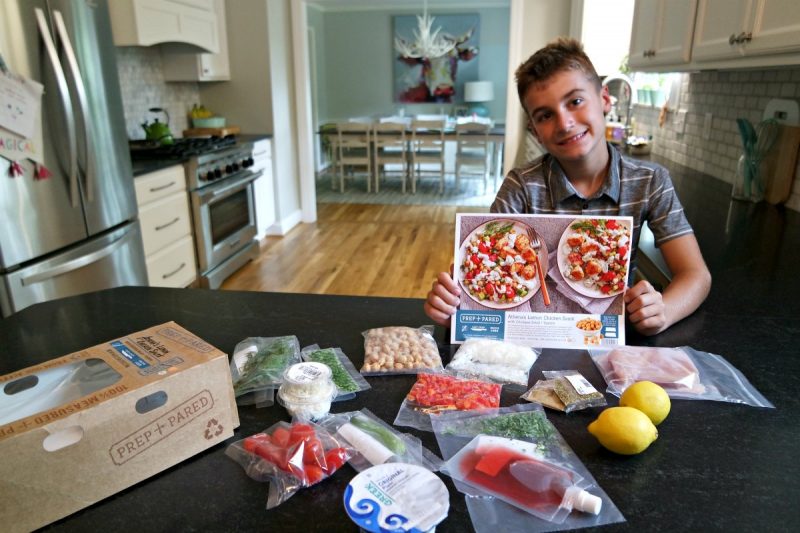 I talked to him about the importance of reading through all of the recipe directions before getting started, and we both agreed that the instructions were simple and easy to follow.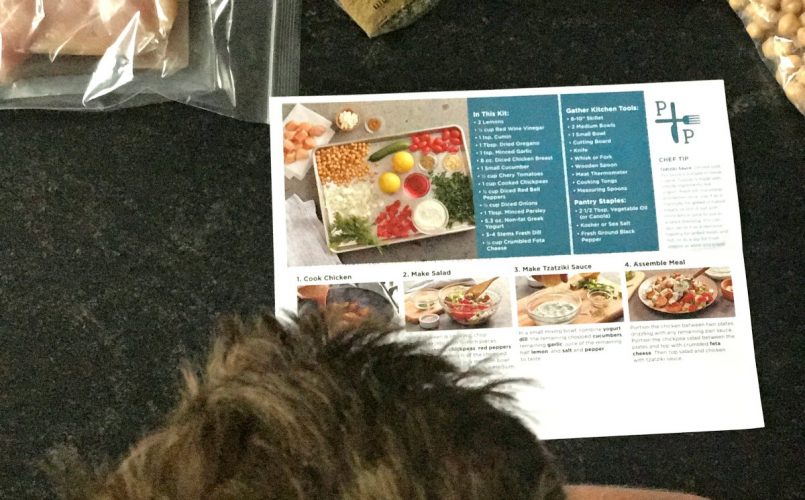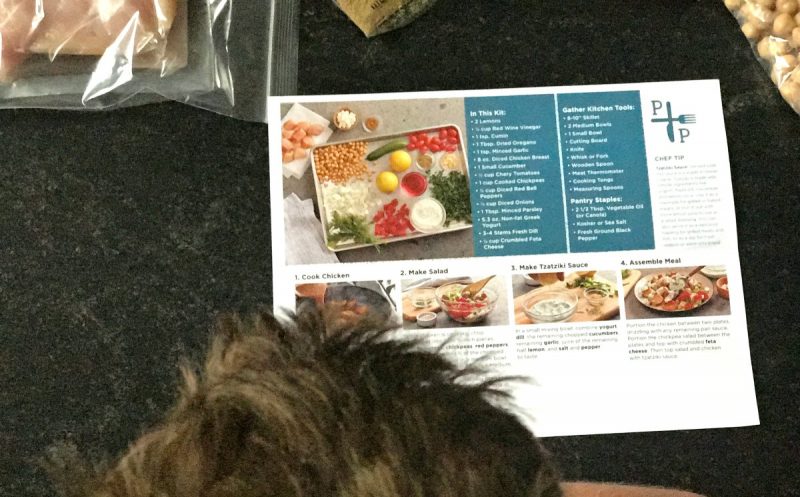 First, he prepared the seasoning for the chicken. I was thrilled that the chicken was pre-cut.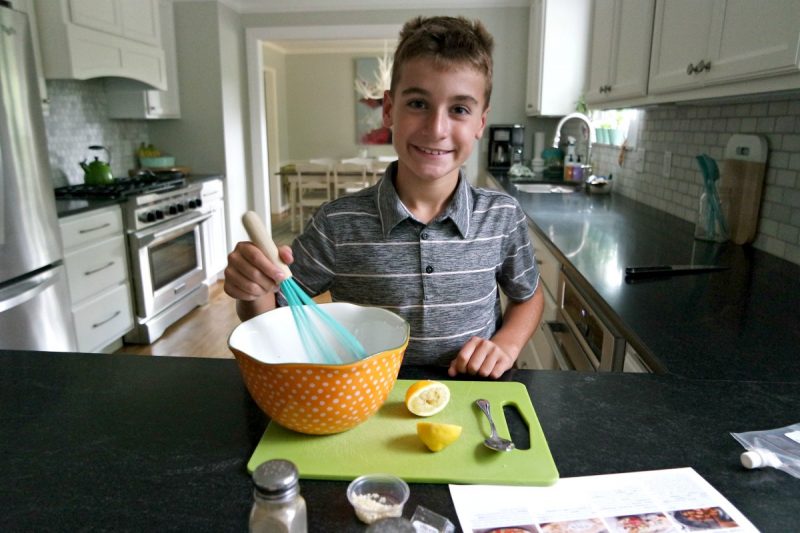 Then he followed the recipe instructions to saute the chicken.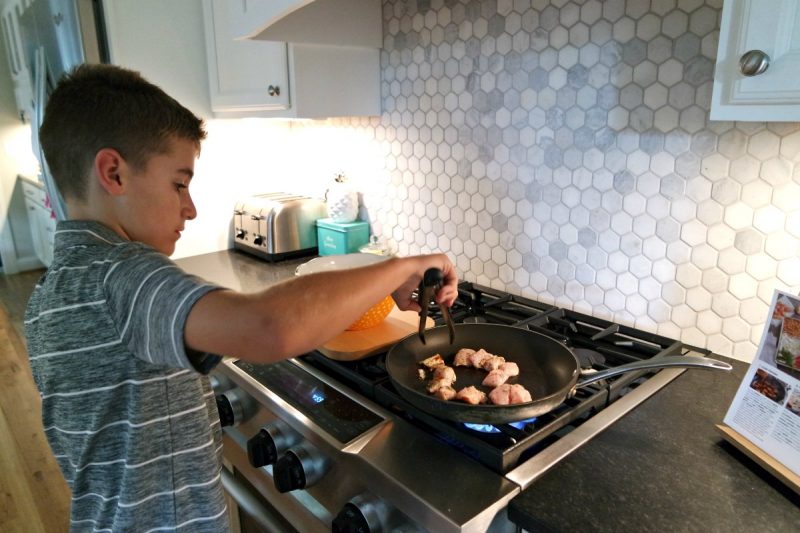 I had to practice my VERY deep breathing while he was using the stove all by himself. In the end, he was very proud of himself and did a really good job.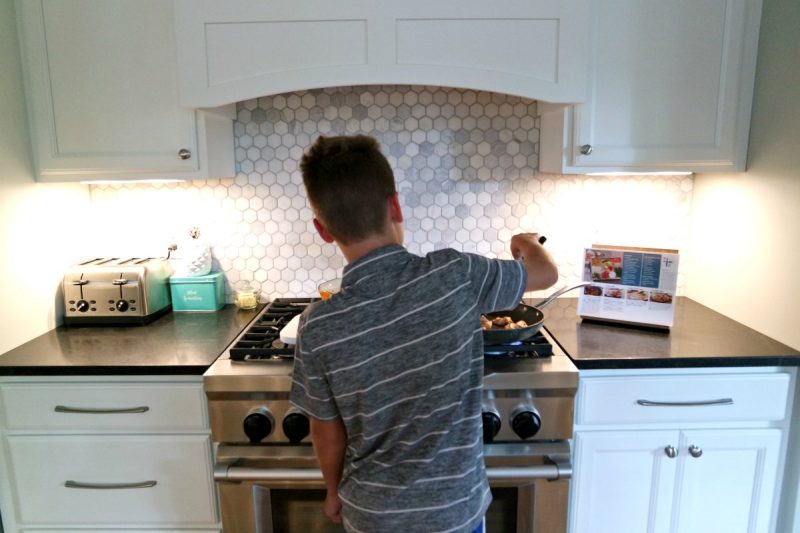 While the chicken was cooking, Miles made the Chickpea Salad and Tzatziki Sauce. Because almost everything in the kit is pre-cut and pre-measured, there was just a small amount of chopping that needed to be done.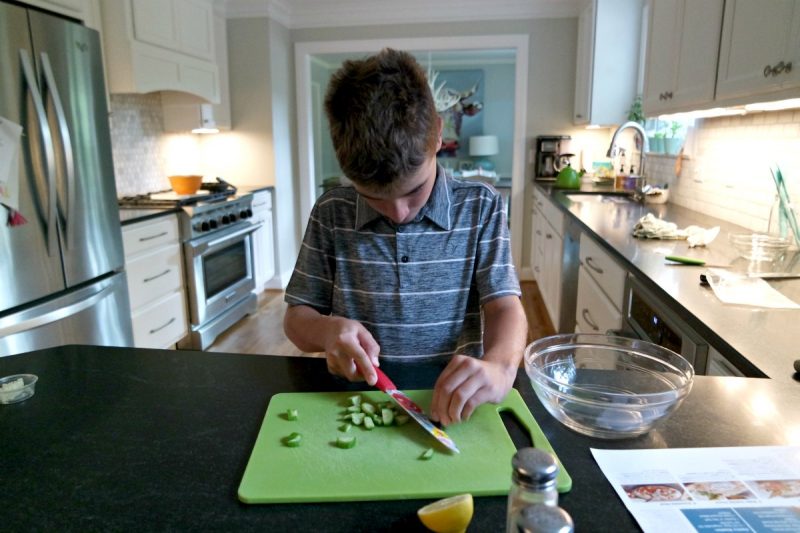 We're still working on knife skills, so I was glad that I could really let Miles make dinner on his own without having to take too many deep breaths.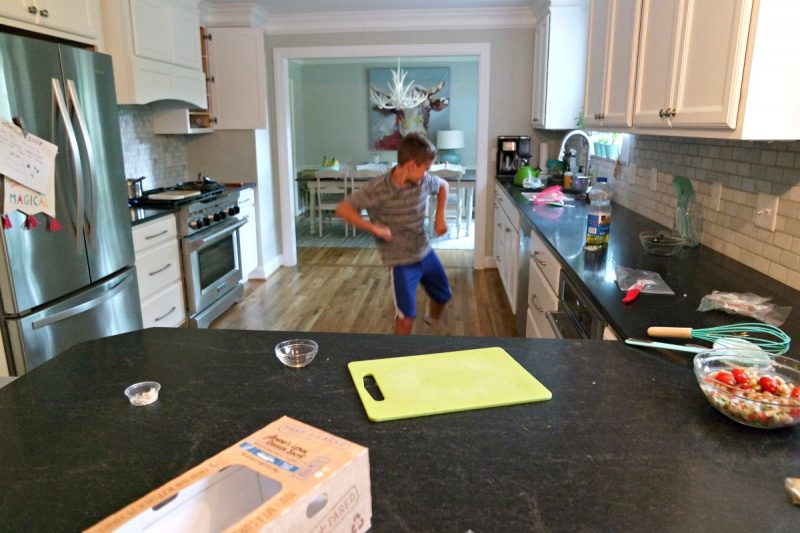 Miles was very excited that everything was finishing up just as we heard his dad pull into the driveway. He even had time to do a little dance of excitement in the kitchen.
I sent Even Steven straight upstairs to change his clothes while Miles "plated" his surprise meal.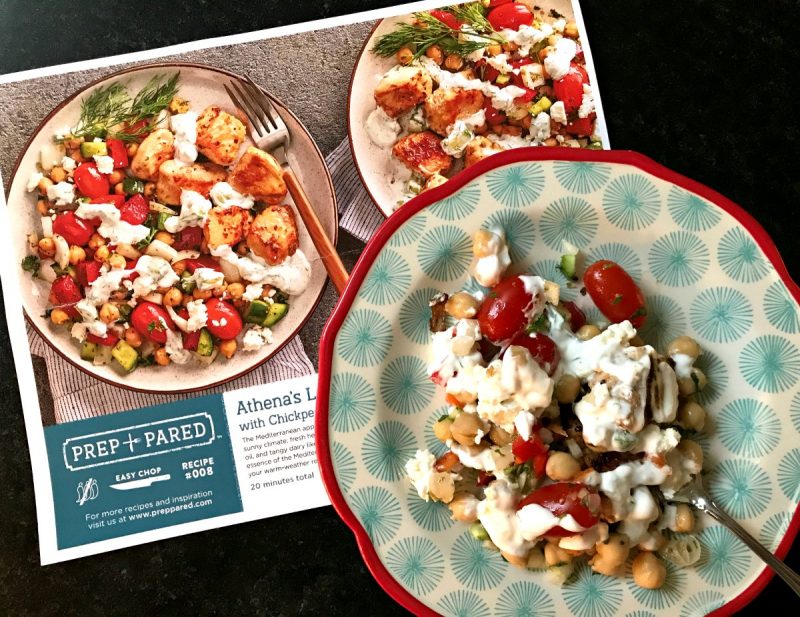 It didn't look exactly like the beautiful picture that came in the kit, but we both agreed that it was pretty darn good for an almost 10 year old.
Even Steven was VERY surprised that Miles had made him a special dinner, and the two of them said it was delicious.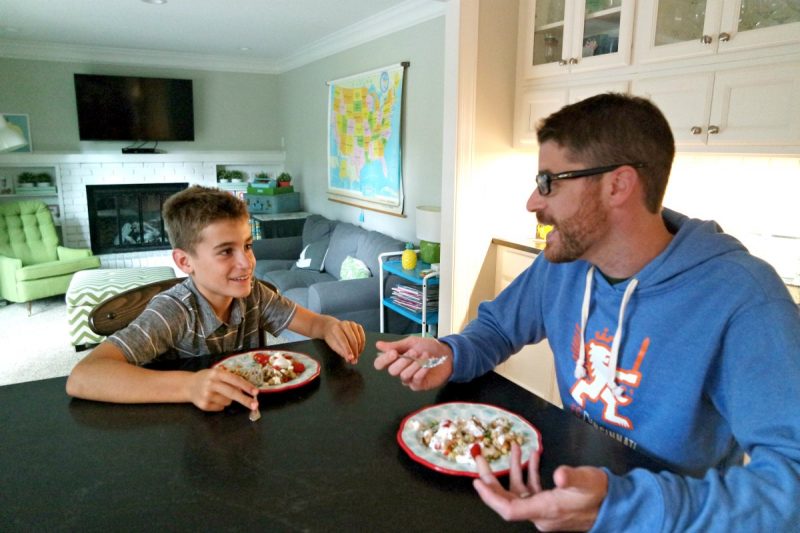 I snapped a few pictures and then let them enjoy a little father/son time.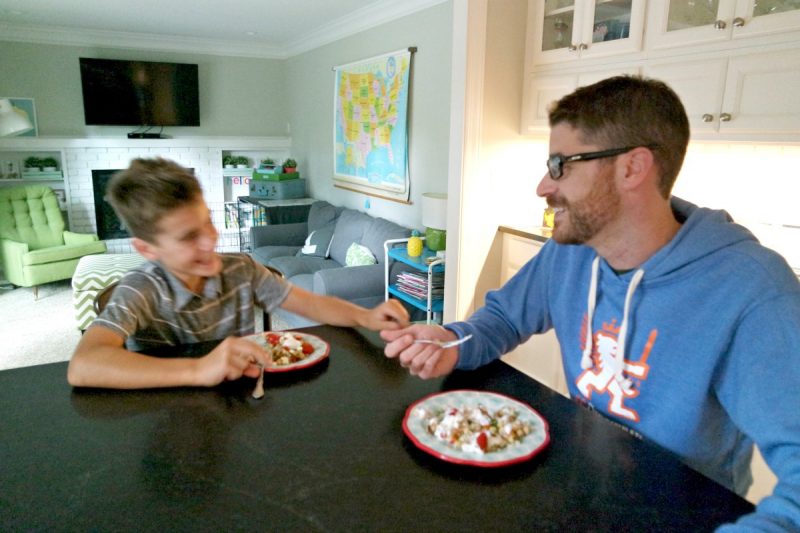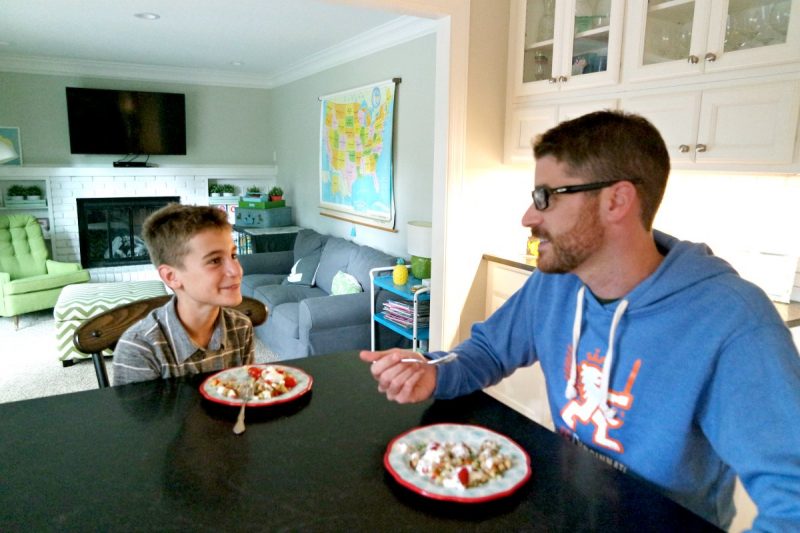 Where to Find Prep+Pared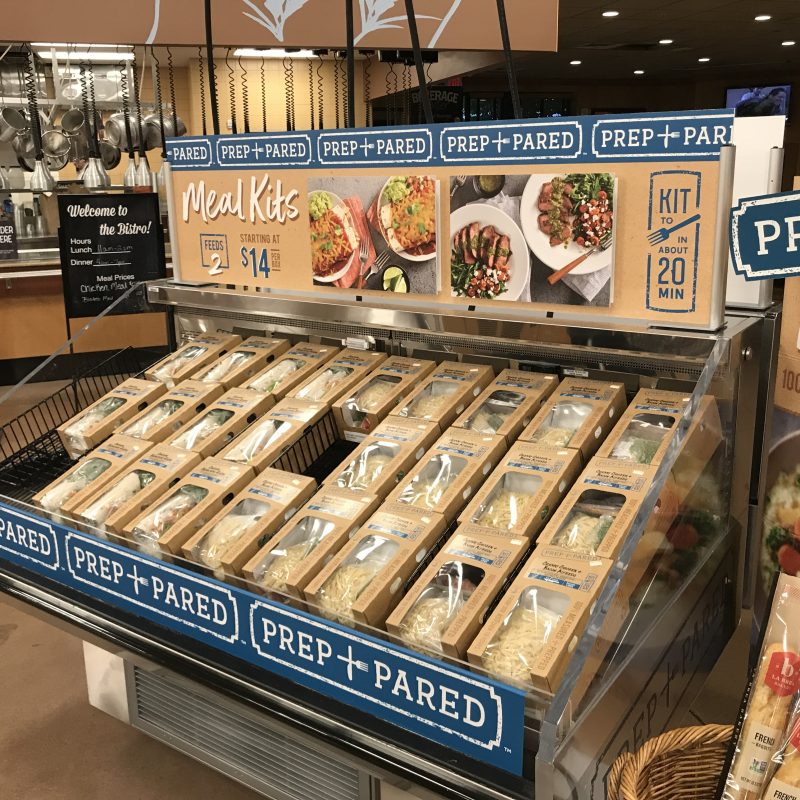 Prep+Pared kits will be coming to all Kroger Family of Stores in the near future.
Tips for Cooking with Tweens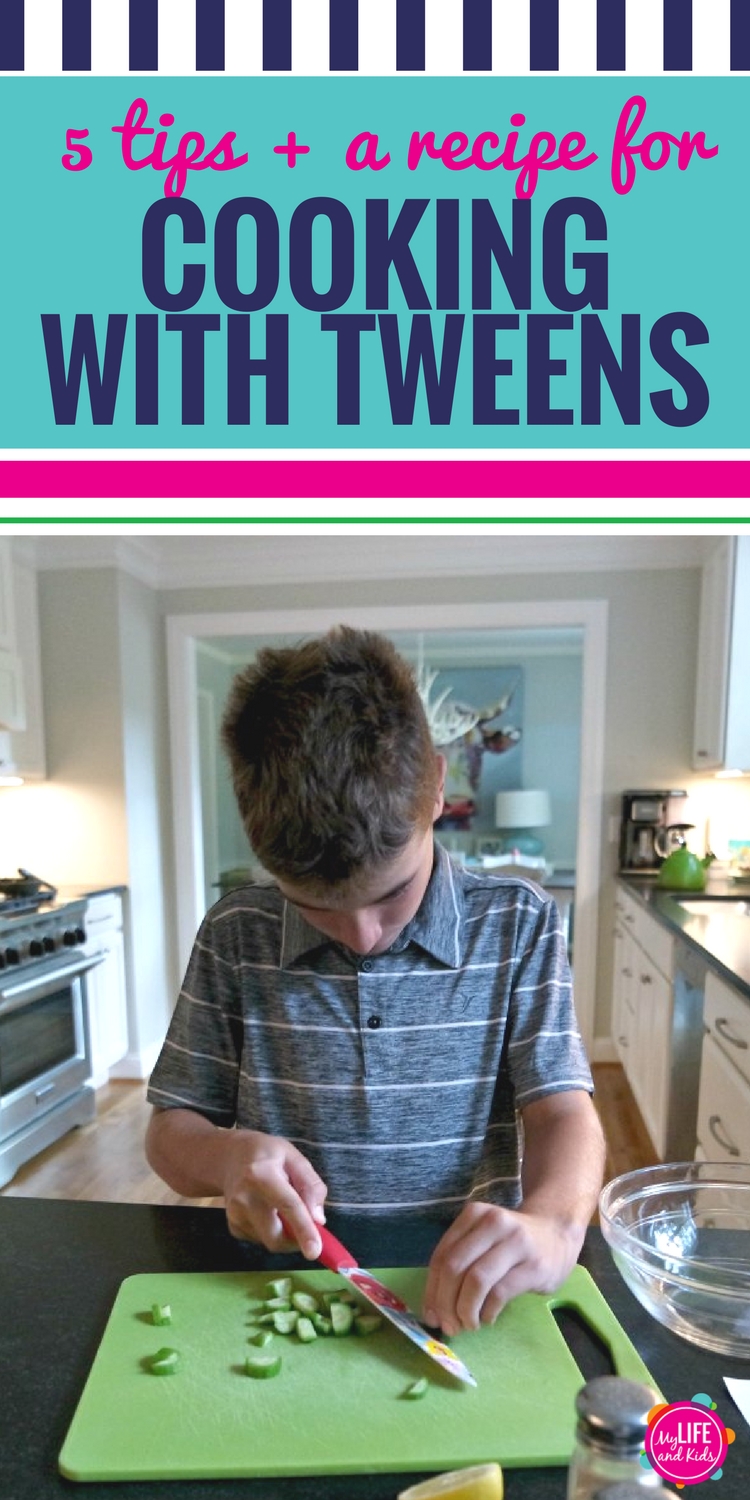 1. Keep it simple.
Kroger Prep+Pared meal kits are the perfect way to start the cooking process with your tween. The kits are pre-measured and pre-chopped, so your main focus is following instructions and staying safe in the kitchen. Bonus? All of the meals can be prepared in 10-20 minutes, so it keeps your child's attention for the entire time.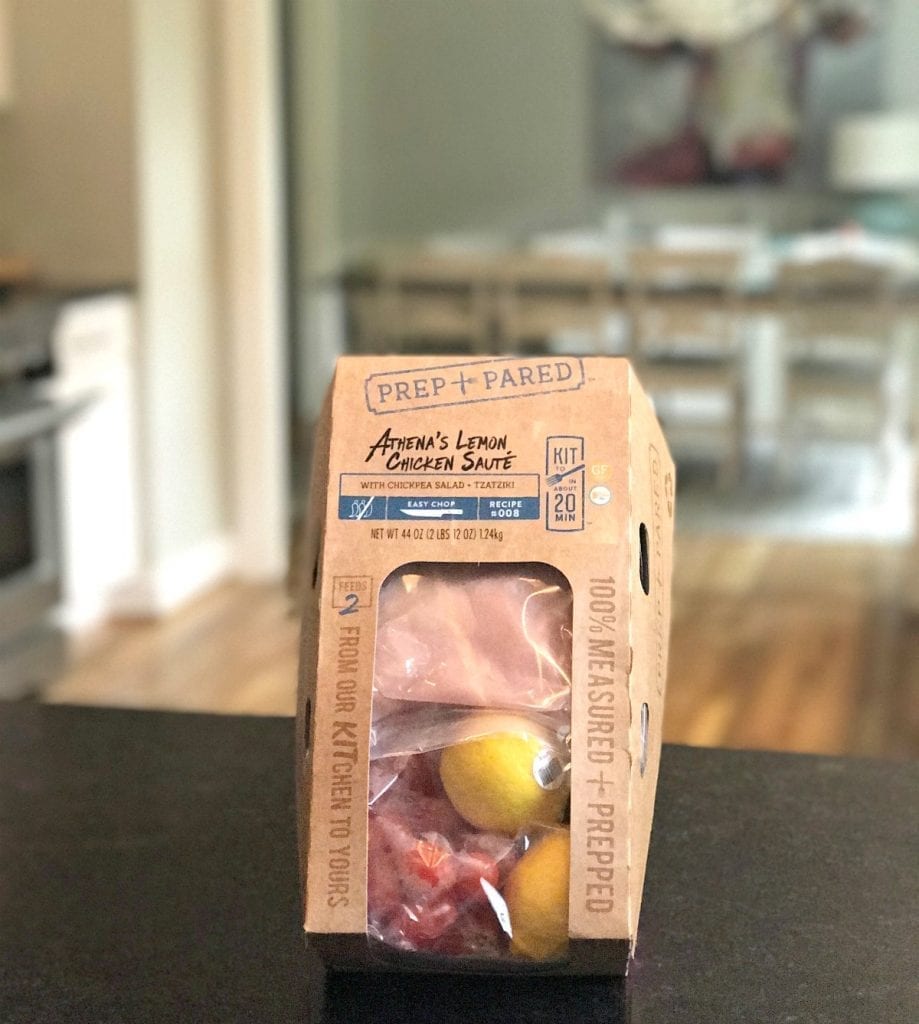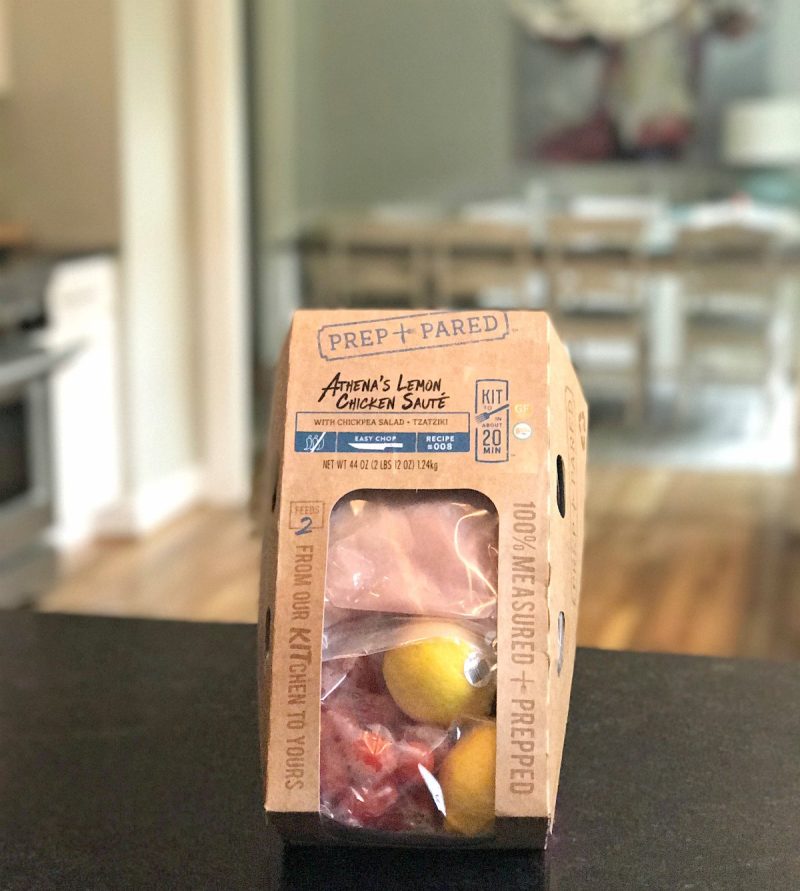 2. Let them do it.
I had to take a lot of deep breaths (especially while Miles used the stove and chopped a few things), but we talked about some safety tips, and I let him do it all himself. He knows that he's not allowed to use the stove or a knife without me there (for now), and the experience really built up his confidence level for next time.
3. Let them pick.
Miles really wanted to make dinner, but he also wanted to make something that HE wanted. Giving your child a list of options for them to choose from is a great way to help them feel ownership of the meal without getting in over their head.
4. Keep them involved in the entire process.
If your tween is interested in cooking, get them involved in the process. Maybe they would like to help make the weekly meal plan or want to help prepare the grocery list. Don't force anything on them, but keeping them interested is an important part of the process.
5. This is a big deal.
It's a really big deal that your tween is interested in cooking and WANTS to learn. Celebrate that. Praise their cooking, and encourage them to help as often as they'd like.
This post was sponsored by Kroger, all thoughts and opinions are entirely my own.