2-year-olds
Cookie Decorating Party for Kids
By |
From parties to presents, the winter season is chock full of fun activities for the whole family to enjoy. Whether decking the halls or frolicking in the snow, it is important that families stay healthy and hydrated amidst the chaos of the winter season.
So I'm teaming up with NESTLÉ® PURE LIFE® to encourage families to stay hydrated with "Share-A-Smile™" Winter Edition 8oz bottles that make drinking water fun and festive!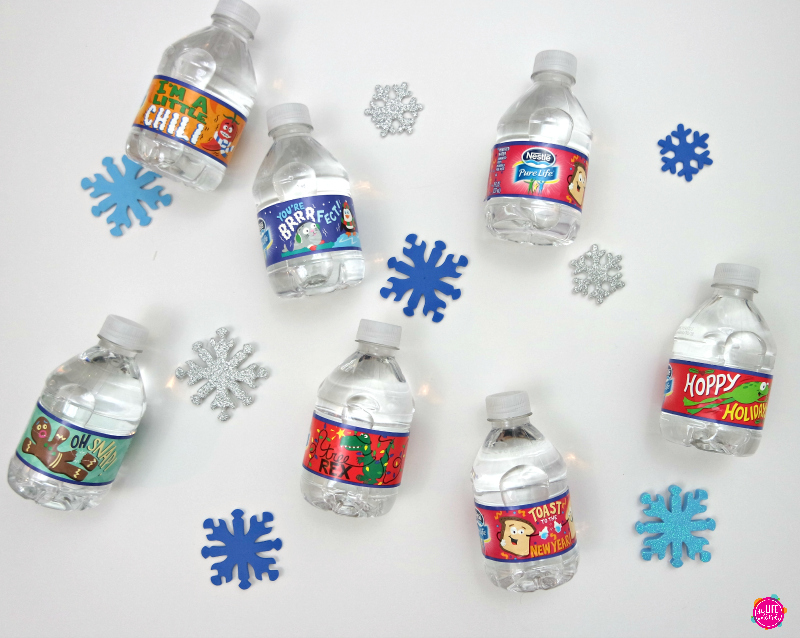 Available in eight different holiday and winter-inspired designs, the NESTLÉ® PURE LIFE® "Share-A-Smile™" Winter Edition 8oz bottles are the perfect addition to a cozy family night at home or a festive winter party – like this cookie decorating party for kids.
Cookie Decorating Party for Kids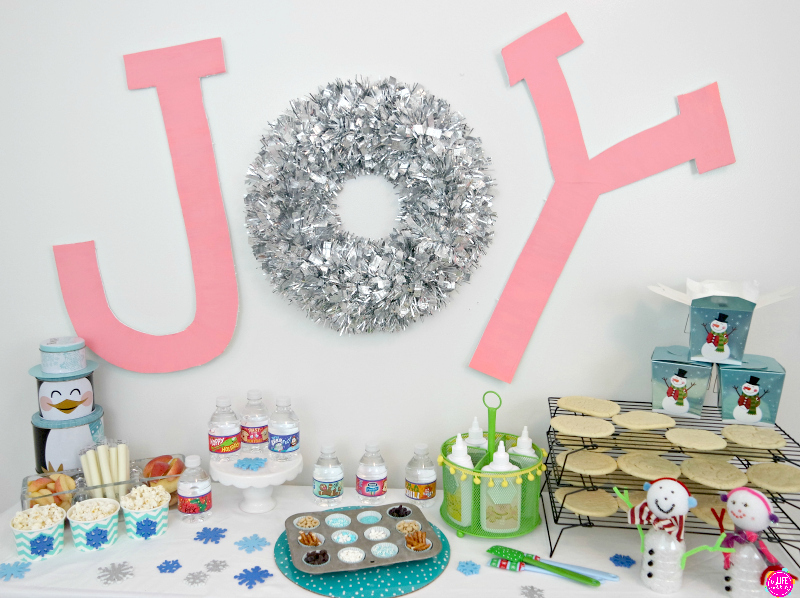 A cookie decorating party is a fun way to celebrate the winter season, and it can be very simple to pull together. Follow the steps below to host your own cookie decorating party for kids.
OFFER SNACKS
Delay the cookie munching as long as possible by having lots of healthy snacks on hand. Cheese sticks, fruit and popcorn are always great and filling options.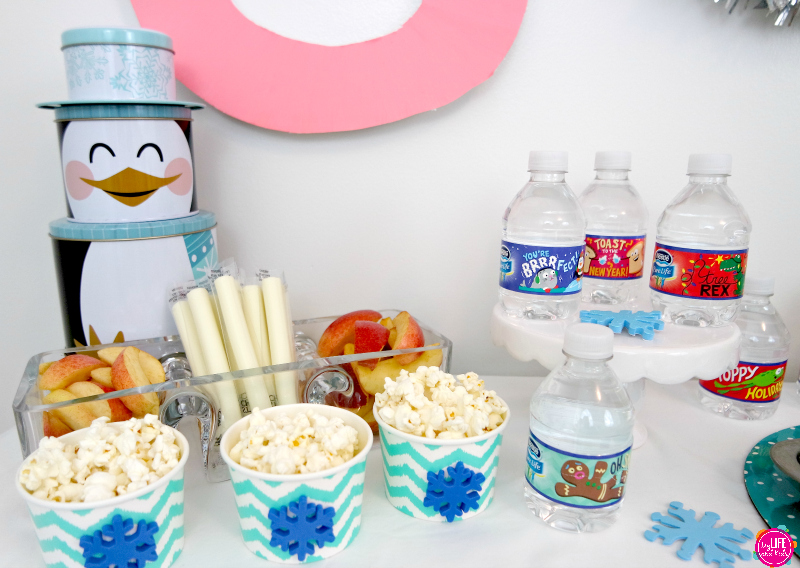 And – of course – offering NESTLÉ® PURE LIFE® "Share-A-Smile™" Winter Edition 8oz bottles is sure to keep your little decorators hydrated throughout the party.
In a 2015 survey conducted by NESTLÉ® PURE LIFE® moms and kids revealed many surprising insights about their hydration habits.
Drinking water is one of the biggest "healthy habit" struggles moms have with their kids (38%), even more than struggles like "eat your fruit" (29%), "get enough exercise" (23%), "eat your breakfast" (19%), and "drink your milk" (18%).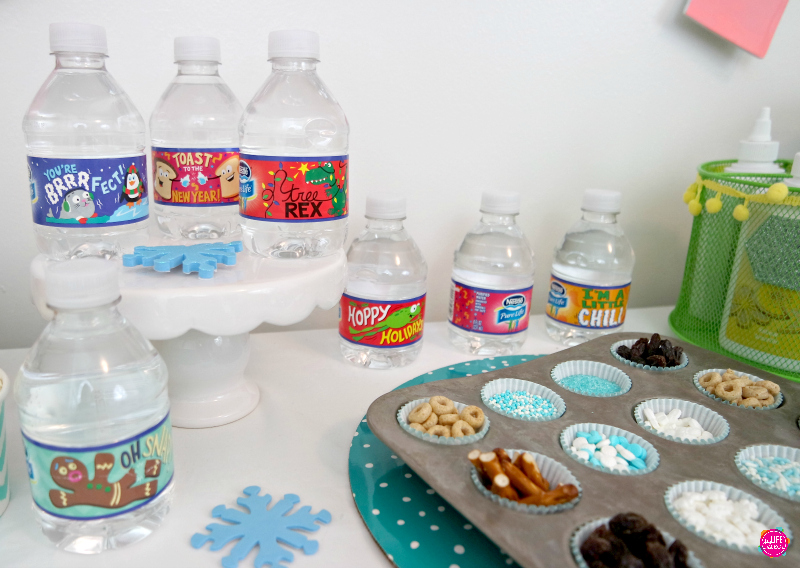 Nearly 2 in 5 (37%) moms agree letting their child drink bottled water instead of out of a cup would help get their child to drink more water.
Kids who drink 4+ glasses of water per day are more likely to frequently exhibit healthy habits, such as:
Getting their own water when thirsty
Eating fruits and vegetables at meal times without reminders
Requesting healthy food and beverage options for school lunches
If your kids are anything like mine, they'll be excited to drink their NESTLÉ® PURE LIFE® "Share-A-Smile™" Winter Edition 8oz bottles – while they're decorating cookies.
They might even use the winter holiday labels as inspiration for their cookie designs.

RETHINK THE FROSTING
I used to dread frosting cookies with my kids because of the mess. And also because of ALL the frosting they would smear on the cookies. Now, I give them frosting in squirt bottles.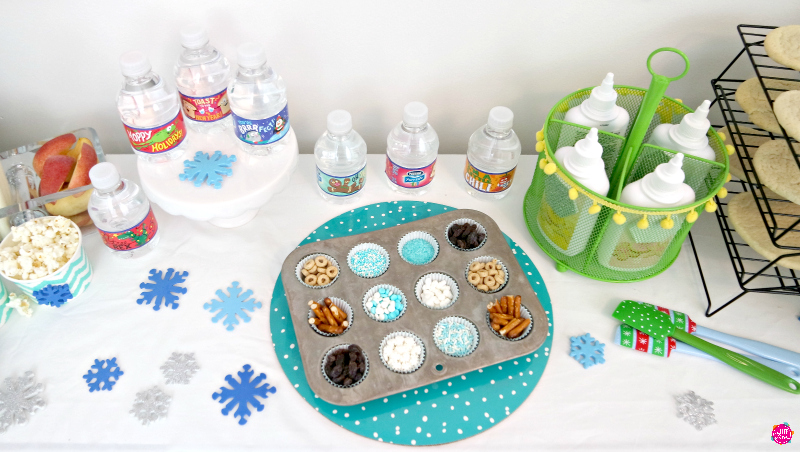 The kids love it because they can be very precise in their decorating and use multiple colors on the same cookie.
I love it because they often use less frosting, and it's much less mess for me afterwards.
UPGRADE THE TOPPINGS
In addition to sprinkles, offer a few options that aren't as expected. Raisins can be used as buttons or eyes. Round cereal makes great earmuffs. Pretzels can be used as arms or legs.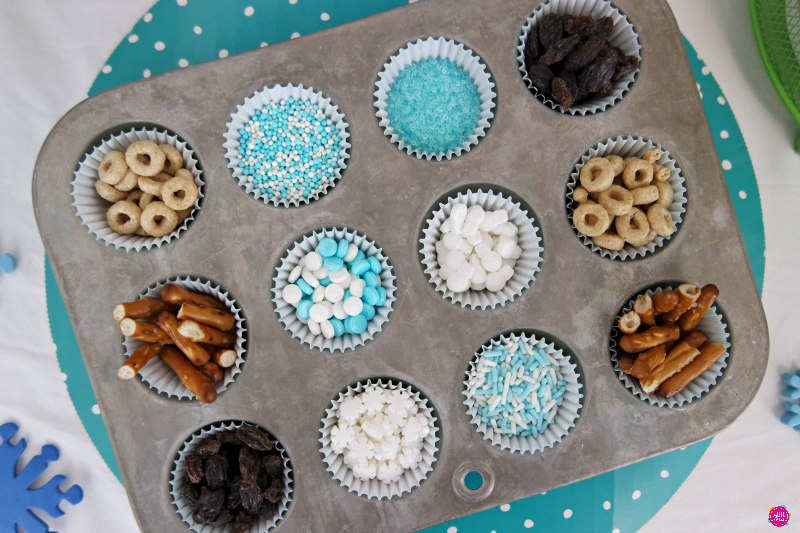 Think about what cookie decorating toppings you could offer in addition to sprinkles, and encourage your kids to be creative.
WRAP IT UP
Be sure to have a way for kids to take their creations home with them. Simple carry-out containers or even paper plates with tin foil will get the job done.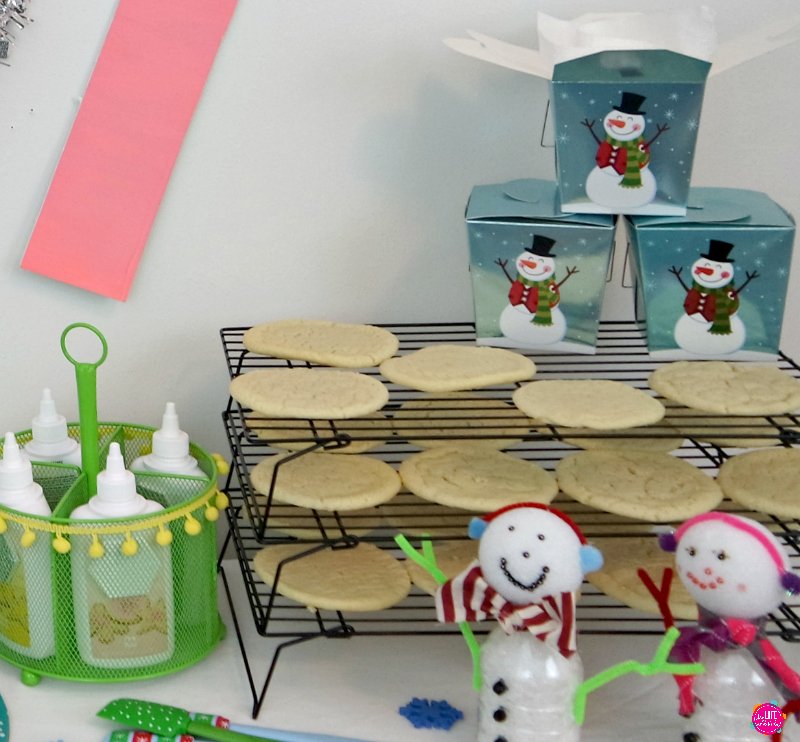 KEEP IT SIMPLE
My best advice is to keep it simple. Give each child four to five cookies to decorate and encourage them to take their time. Wrap up their creations, offer a healthy snack and you have officially mastered a cookie decorating party for kids!
Celebrate the Winter Season with NESTLÉ® PURE LIFE®
Amidst the chaos of the winter season NESTLÉ® PURE LIFE® reminds parents that staying hydrated is important and can also be fun with the "Share-A-Smile™" Winter Edition 8oz bottles.
This convenient size makes it easy (and fun) for kids to stay hydrated throughout the season – either at home or on the go.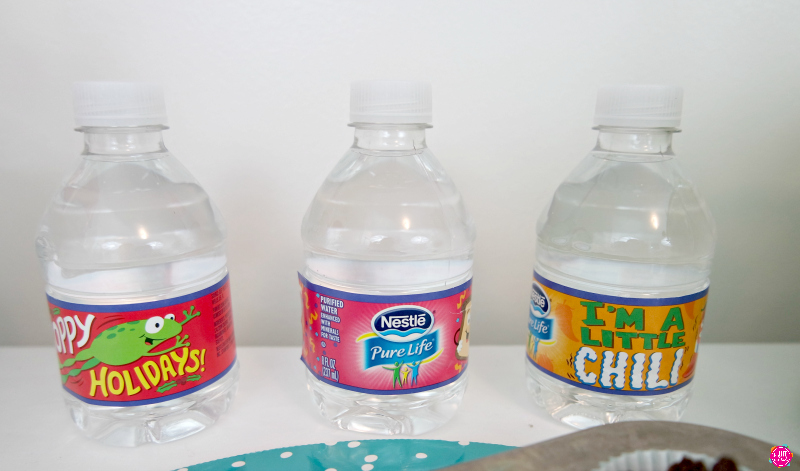 Click here to learn more, and be sure to share how you make healthy hydration a part of your winter celebrations using #NestleWinterWater.
And be sure to follow NESTLÉ® PURE LIFE® on Instagram and Facebook.
Pin It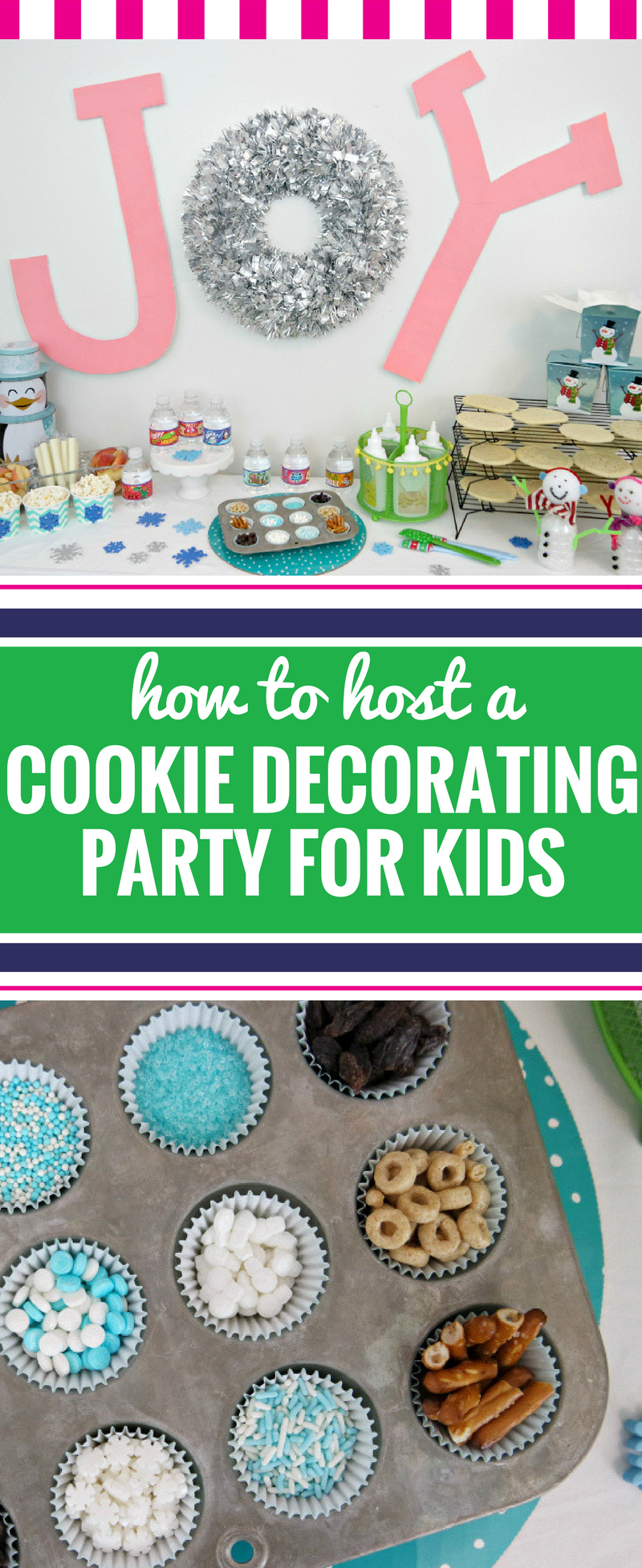 Thank you to Nestle® Pure Life® for sponsoring this blog post. All opinions are my own.