Laughs
Conversations with My Mother
By |
My mom and I talk several times a day.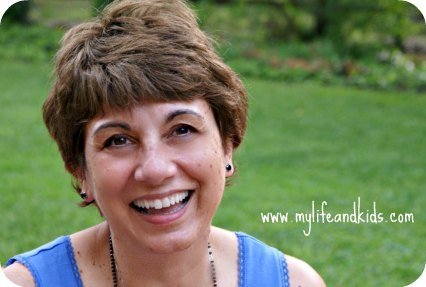 Since Even Steven hates talking on the phone, he just can't imagine what on earth we talk about more than once a day. Our conversations are short – usually 5 – 7 minutes long. But they're packed with information – or weather…
Call #1 – Early
We usually talk early – around 8 am. My mom gives me the weather report for herself, me and sometimes my brother who lives in Florida.
And she'll share the national forecast if I don't stop her first.
We tell each other what the rest of our day looks like – share advice on what to do when – mom reads my blog post out loud to me, and we plan when we'll talk again.
Call #2 – Lunch
Sometimes she talks to the kids while I make their lunch. We talk about whether we accomplished the things we were hoping to accomplish that morning.
She reads me your blog comments that have come in so far.
Sometimes she reads me my blog post again.
And, of course, she shares my afternoon weather report.
Call #3 – Naptime
This is when my mom has had her 4th pot of coffee for the day and is ready for some lively chit chat.
Unfortunately, it coincides with me getting my first alone time all day and wanting to exercise, eat, watch TV, blog or do a project. She usually does all the talking this time.
She reads the rest of your blog comments. Asks how certain commenters are doing (like Kai), suggests future posts, tell me who else she's talked to, what she's selling on eBay, what thrift sales she's been to and what my weather forecast looks like for the rest of the week.
While she talks, I make myself lunch and eat it, get the mail, and sometimes start exercising.
Call #4 – Late Afternoon
Just before Even Steven gets home, we usually talk for a fourth time. We make sure everyone is still alive, share any other news about our days, she reads any comments that trickled in during the afternoon, and we share our plans for the following day.
How often do you talk to your mom?