Self Care
I took a cold shower every day for 2 weeks – this is what happened
By |
At the end of last year, goodnessknows challenged me to try something new in 2017. They want to
encourage and celebrate every attempt on the path to greatness because every try is a step to being your best.
Can we talk about how simple this sounded yet how hard it actually was?
My mind immediately went to a lot of impractical things that I would like to try. Things like…
Taking a beach vacation alone every month for the entire year.
Sleeping until 8 am every single day.
Never grocery shopping again…
See what I mean? Hard!
So I reached out to friends and family to get some better ideas.
My mom suggested that I read a new genre of book. Sorry mom, I'll stick to my trashy novels for now.
My neighbor suggested that I try bringing our trash cans back to the house within 12 hours of the garbage man coming. Ahem…
The kids suggested that I try an all sugar diet for the entire family. Nice try, kids!
And then Even Steven gave me the perfect idea. Our conversation went something like this:
Me: I have to try something new in 2017 for a blog post. Any ideas?
Even Steven: I have a few ideas if you know what I mean.
Me: Oh my gosh – that's perfect! I know exactly what I'll do!
Even Steven: Seriously!?!
Me: Yes! I'm going to do a cold shower challenge. I'm going to take a cold shower every single morning for two weeks and track what happens.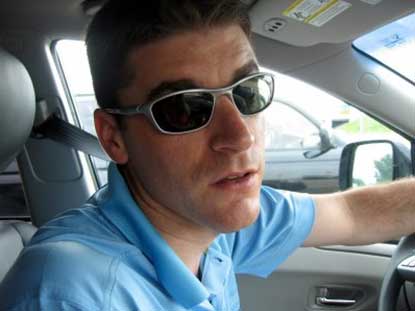 Even Steven: I'm glad I could be so inspiring.
Why Take a Cold Shower?
Just a little bit of research will show you why everyone should be taking a cold shower at least once a day.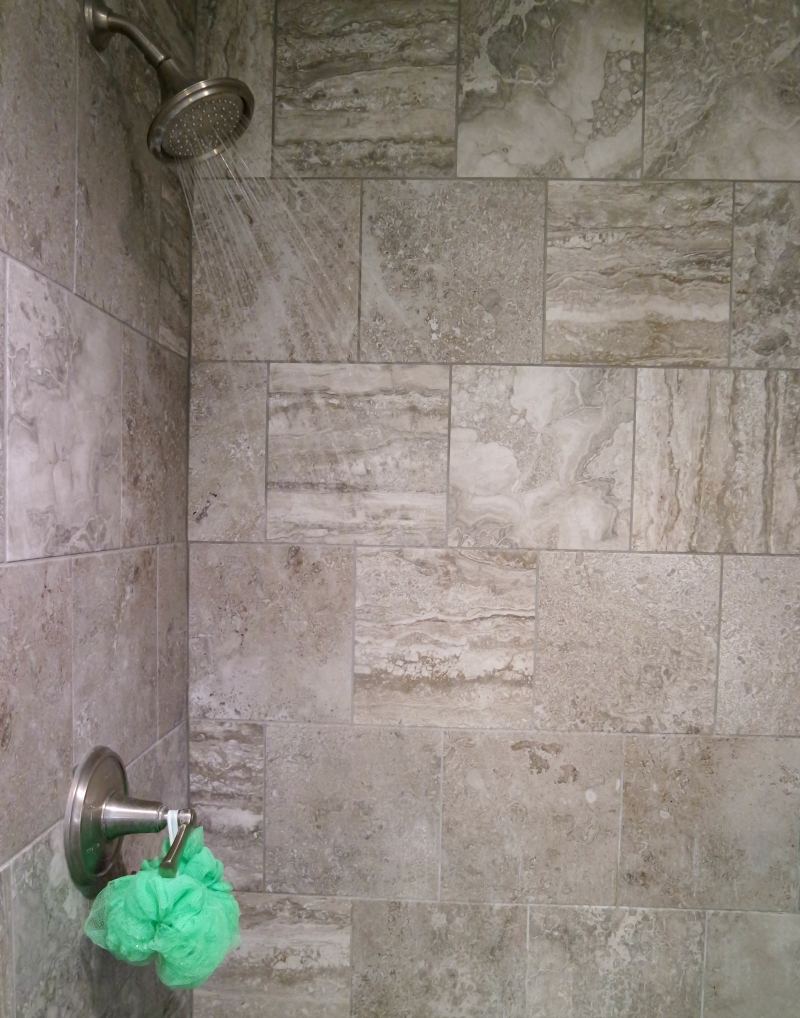 You might burn more fat. (Yes, a cold shower in the morning might help you burn more fat throughout the day! Woo hoo!)
You might feel more alert.
You might feel happier. (Some reports say that cold showers can help to relieve feelings of depression.)
You might have improved circulation, lower blood pressure, reduced inflammation and more friends. (Kidding about the more friends part. But who knows?)
You might become more attractive. (Apparently the cold water will seal the moisture into your skin and pores instead of drying them out like hot water does.)
How to Take a Cold Shower
Experts recommend taking your cold shower first thing in the morning (as you tend to lose self-control as the day goes on and will be less likely to force yourself to do it later in the day.)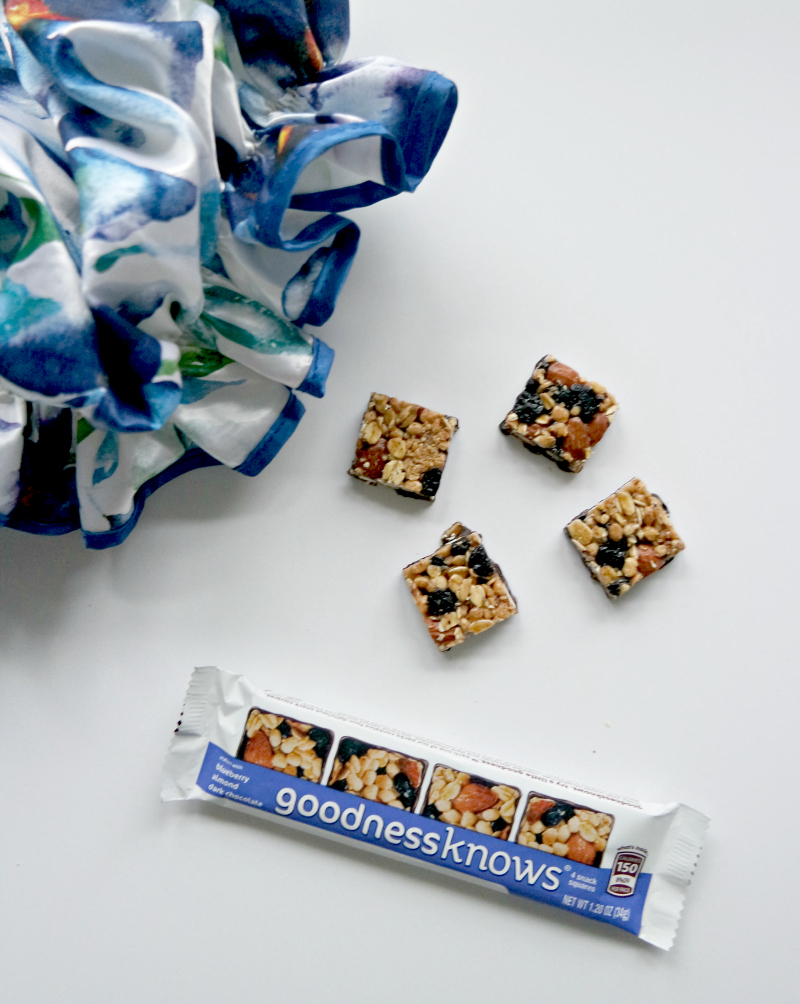 You can either take your regular shower and turn it to freezing cold water for the last 3 – 5 minutes.
OR you can switch from hot to cold throughout your shower, making sure that you have 1 – 3 minutes of cold water for every stretch of hot water.
Neither method is better than another, and while I thought I would prefer the hot/cold/hot/cold option, I had much better luck with just cranking it to cold and getting it over with.
My Experience with Cold Showers
Turns out, I'm a huge wimp when it comes to cold showers. It probably doesn't help that I chose to take this challenge in January.
Who wants to start taking cold showers in January? Why couldn't I have done this in July?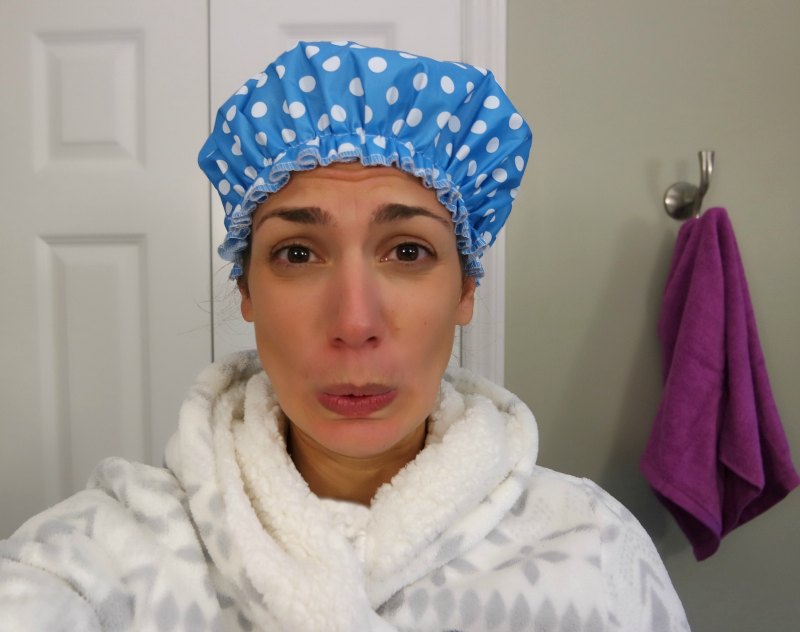 It took me nearly a full week to get my ENTIRE body into cold water. For the first six days, I leaned forward so far in the shower that only the backs of my calves experienced the cold.
Please note that my calves have not experienced any weight loss.
Also, cold showers are COLD!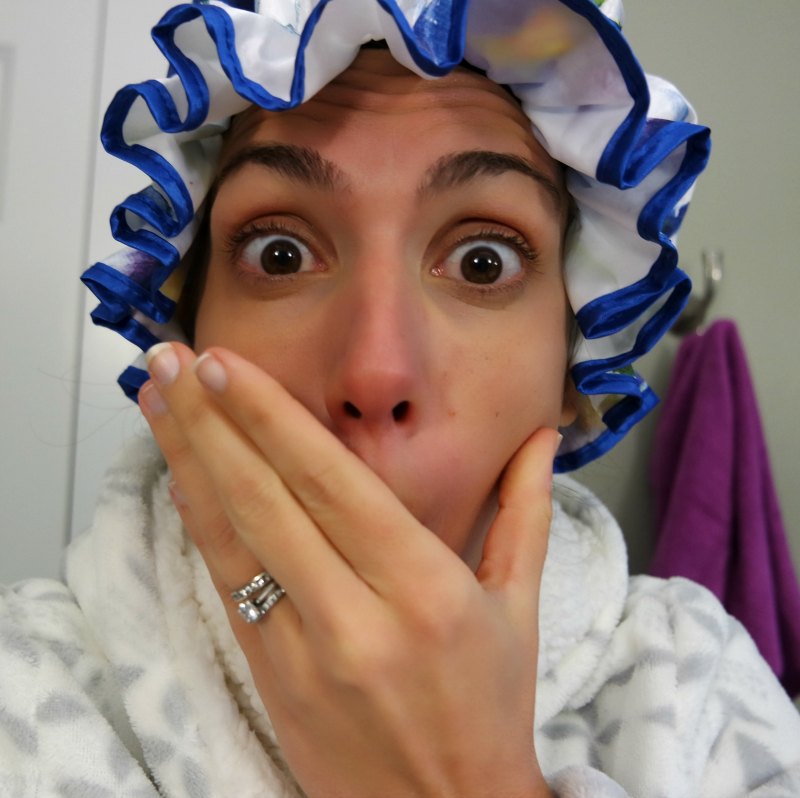 My two weeks involved a whole lot of whining about cold showers. And I never did get to the point of not dreading it.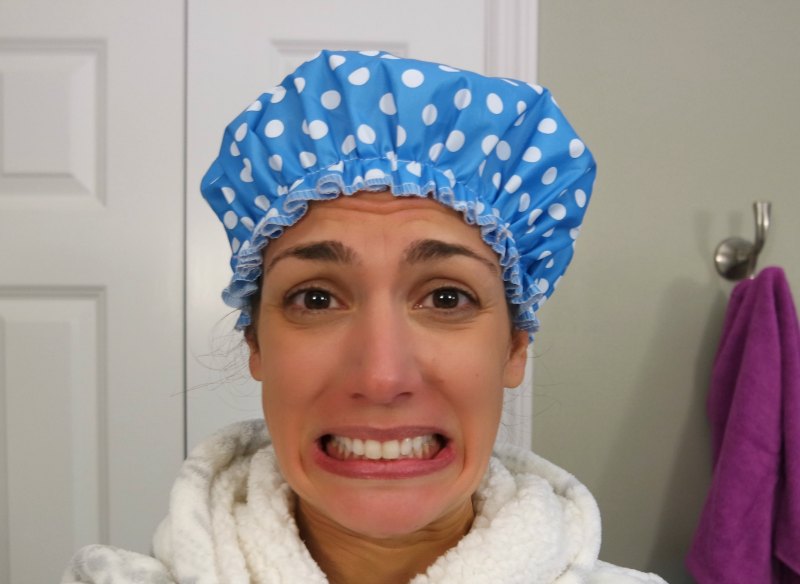 Around day 10, I started to feel deep anger towards Even Steven for even giving me the idea of trying to take cold showers.
Clearly this was all his fault!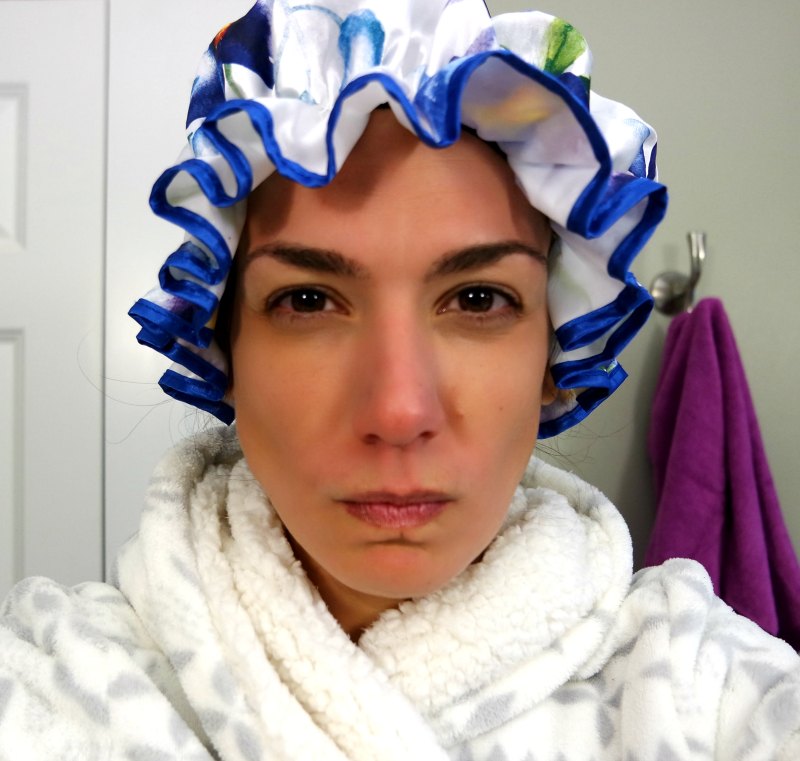 I finished up my two weeks, and I felt… cold.
But also maybe more alert.
January is usually a dreaded month for me with grey skies and low temperatures, but I've felt surprisingly upbeat these last two weeks. And despite the fact that I haven't seen the sun in weeks, I also haven't been experiencing my usual brain fog at this time of year.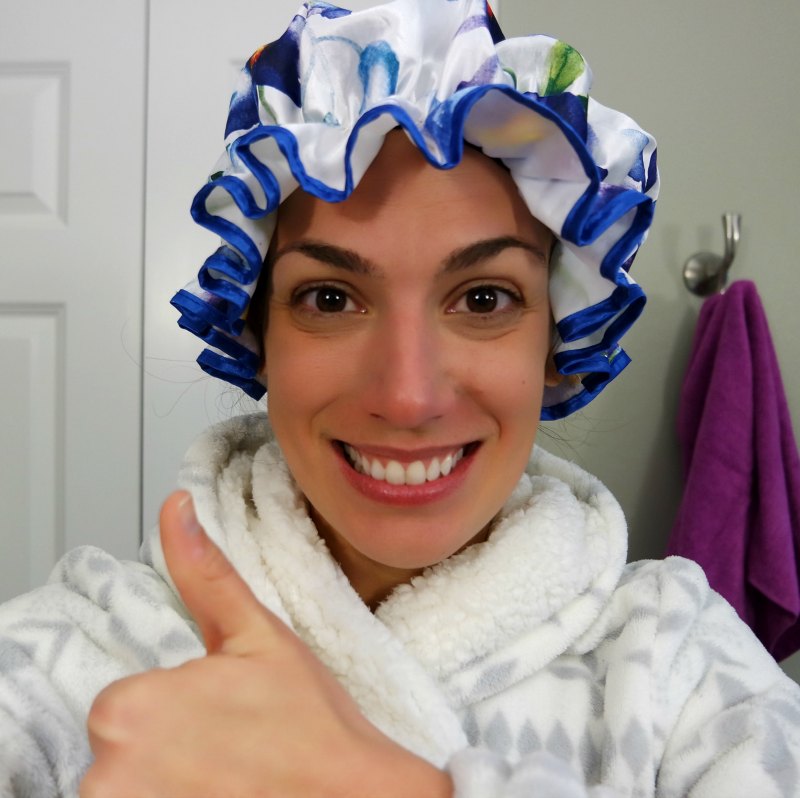 Is that due to the cold showers? I honestly don't know. But maybe…
I haven't lost any weight. I have no idea if I look any better. And I tend to be a fairly happy person, so I can't say much about any mood changes lately.
But I think I might feel more alert.
I'm going to give it another two weeks to make a final call.
Yes, I just said I'm going to continue to take cold showers for two more weeks.
Because I'm crazy.
And then I'm going to try another new thing like maybe sitting in a sauna every single day.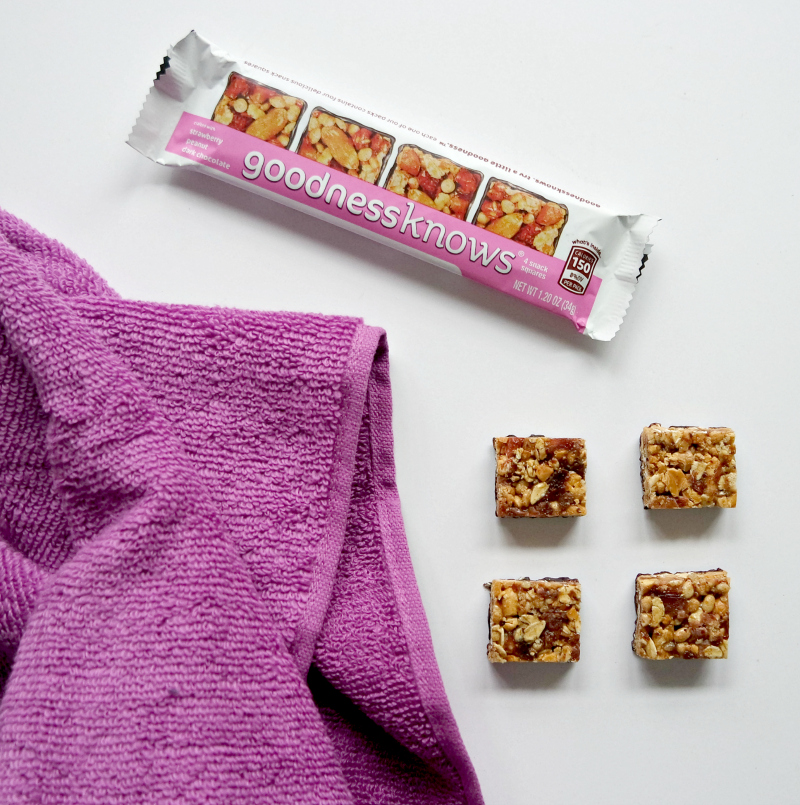 Follow These Steps to Take the Cold Shower Challenge
Whether you've been thinking about taking a cold shower challenge, or you're just so inspired by my experience, follow these steps for success.
1. Download this Cold Shower Challenge Tracker to help you stay motivated and track your results.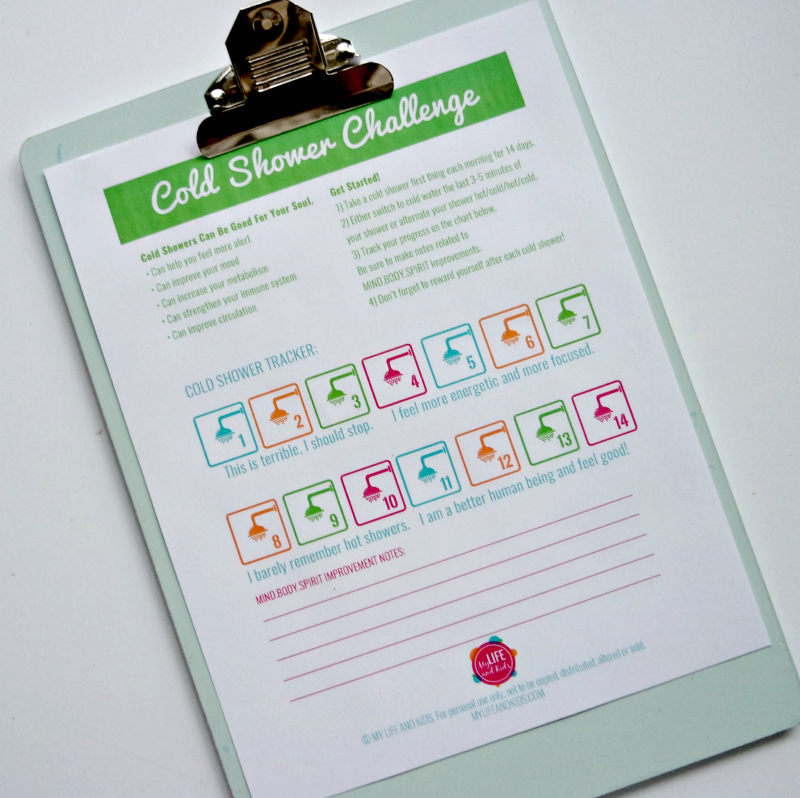 2. Don't even try to prepare yourself. It's cold. Really cold. It's probably better if you don't overthink things.
3. First thing every single morning, rip off the bandage and just do it. I found myself standing outside of the shower or screaming in protest INSIDE the shower. Even Steven will tell you that it's better for all of your family members if you don't scream like a baby during your cold showers and just get it over with.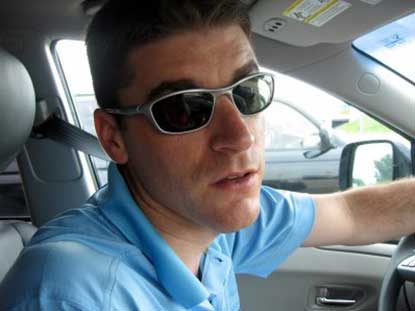 4. You may want to time your cold showers to keep yourself honest. My first three days, I was positive that I was doing a solid 4 – 6 minutes of cold water. Turns out, it was more like 30 seconds – which I found out on day four when Even Steven physically timed me on his phone. It made me want to cry. And then I did cry. But it was still good to know the truth.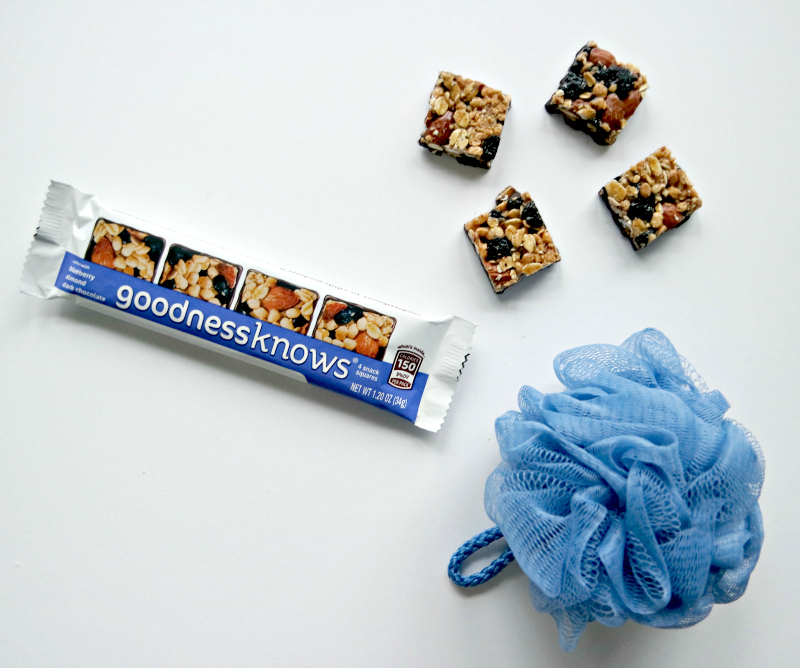 5. Plan some rewards. Don't underestimate how hard it might be to take that cold shower each day, so make sure to reward yourself. For me, I wouldn't let myself have a goodnessknows snack square until the cold shower was over. And that was motivation enough.
About goodnessknows snack squares
Want to learn more about the company that challenged me to try something new? goodnessknows snack squares are nestled in a layer made with dark chocolate, and one individual, two-bite square contains approximately 40 calories. In addition to being delicious, goodnessknows is now gluten free.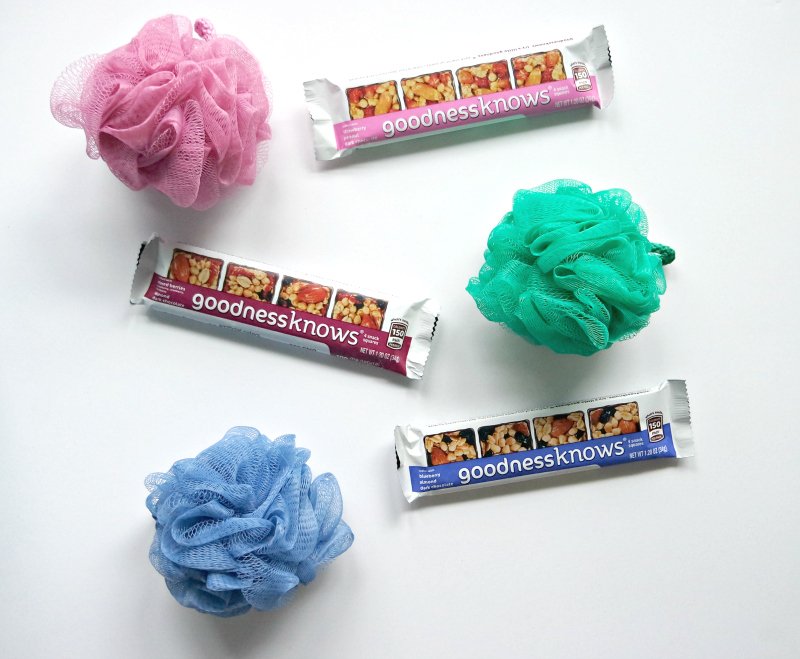 Even better? goodnessknows just became available in three new flavors:
blueberry, almond, dark chocolate
mixed berries, almond, dark chocolate
strawberry, peanut, dark chocolate
Yum!
Click here to learn more about goodnessknows snack squares.
And be sure to click here to see where you can purchase some for yourself!
To find out more about goodnessknows, visit them on Instagram, Twitter, Facebook or the web!
Don't forget…
If you want to see if you feel more alert (or any of the other possible cold shower benefits), be sure to click here to download your cold shower tracker to track your results. Good luck!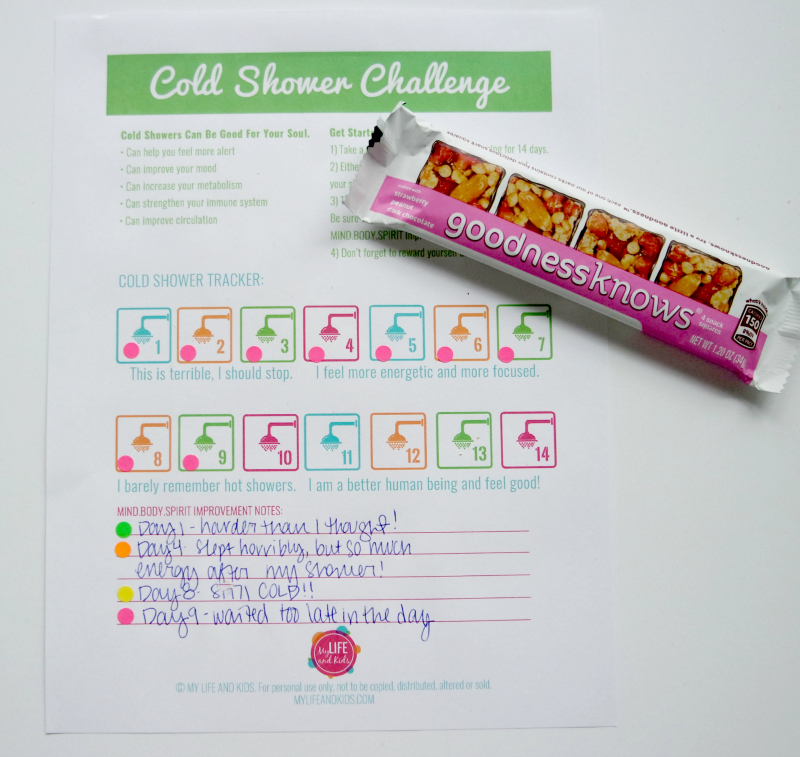 This is a sponsored conversation written by me on behalf of goodnessknows. The opinions and text are all mine.