Home
A Clever Pantry Solution That Every Parent Needs (Plus Free Printables)
By |
A few months ago, my daughter rolled her eyes when I told her that we were having leftovers for dinner again.
That night, I started a new policy that one night a week, the kids would take turns having the opportunity to decide what we would be eating for dinner, and they would be responsible for helping to make that dinner.
My "punishment" has turned into a really fun weeknight meal.
And now my kids are each responsible for meals on a regular basis. (They usually choose from this list.)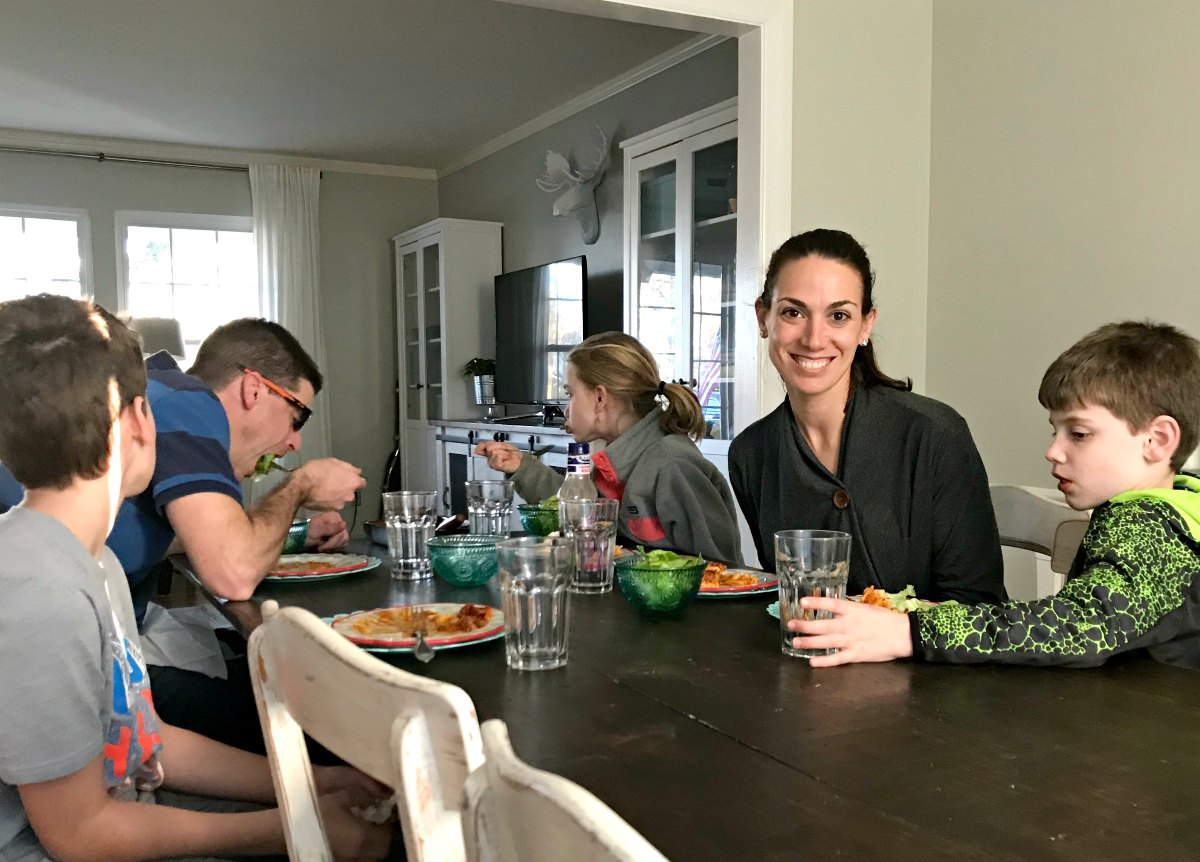 Empowering My Kids to Make Good Food Choices
After seeing how well my kids were handling choosing one of our meals each week, I decided to take things one step further in the kitchen.
Rather than doling out snacks to them at a specific time or preparing a snack for them when they were hungry throughout the day, I completely overhauled our pantry to empower my kids to make their own snacktime choices.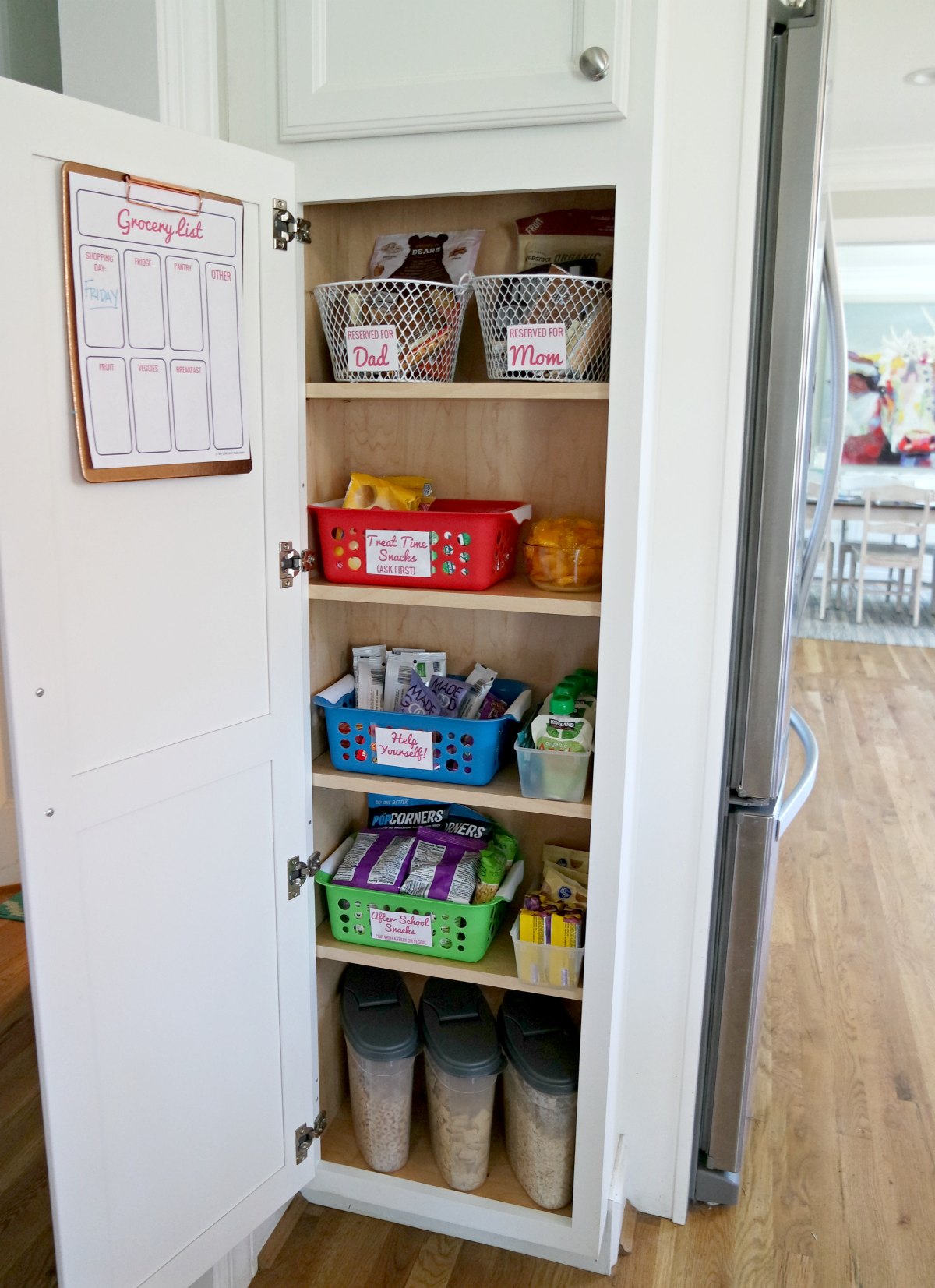 Introducing our new pantry approach…
First, I went to the Dollar Store and grabbed storage containers that fit the shelves of our very narrow, shallow pantry cabinet.
Then, I created some printable labels in very specific categories. (Click here to download them for yourself.)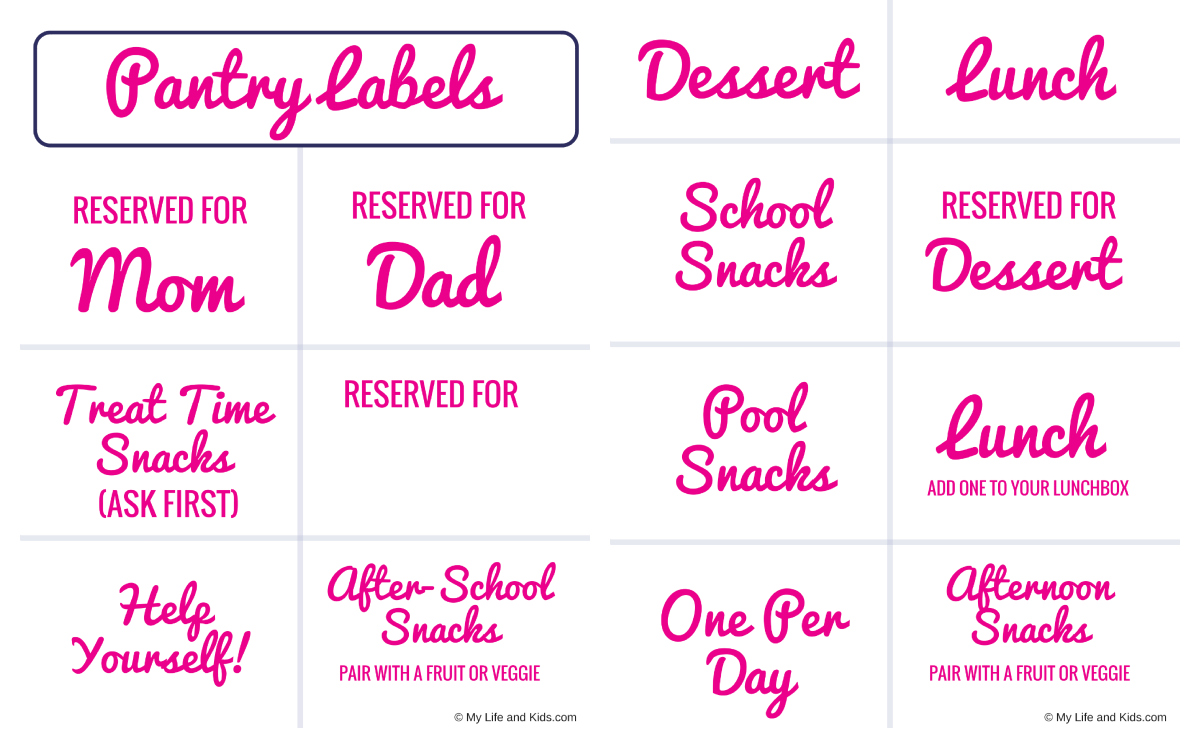 To get started, I filled shelves in the following categories:
Reserved for Mom and Dad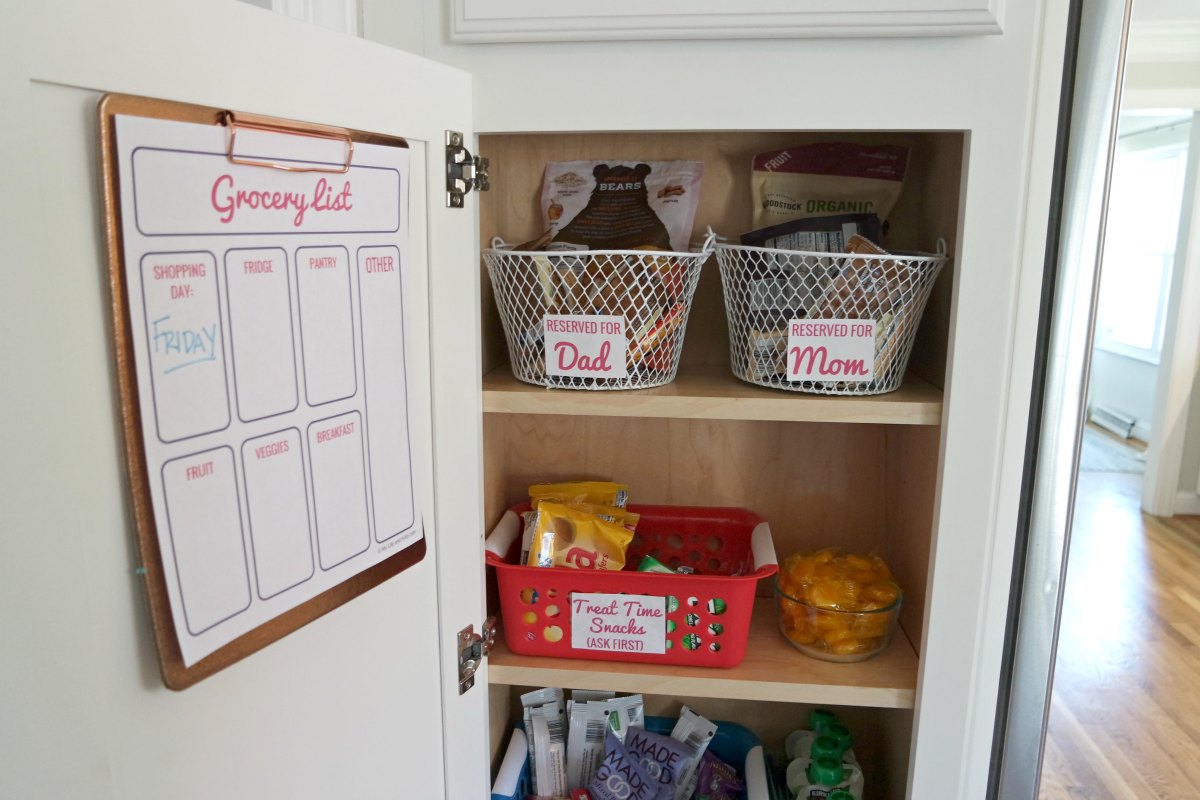 Please tell me we're not the only ones that have food reserved just for ourselves!
We both have specific granola bars that we hate to share, and my husband cannot survive without his special trail mix every morning.
Treat Time Snacks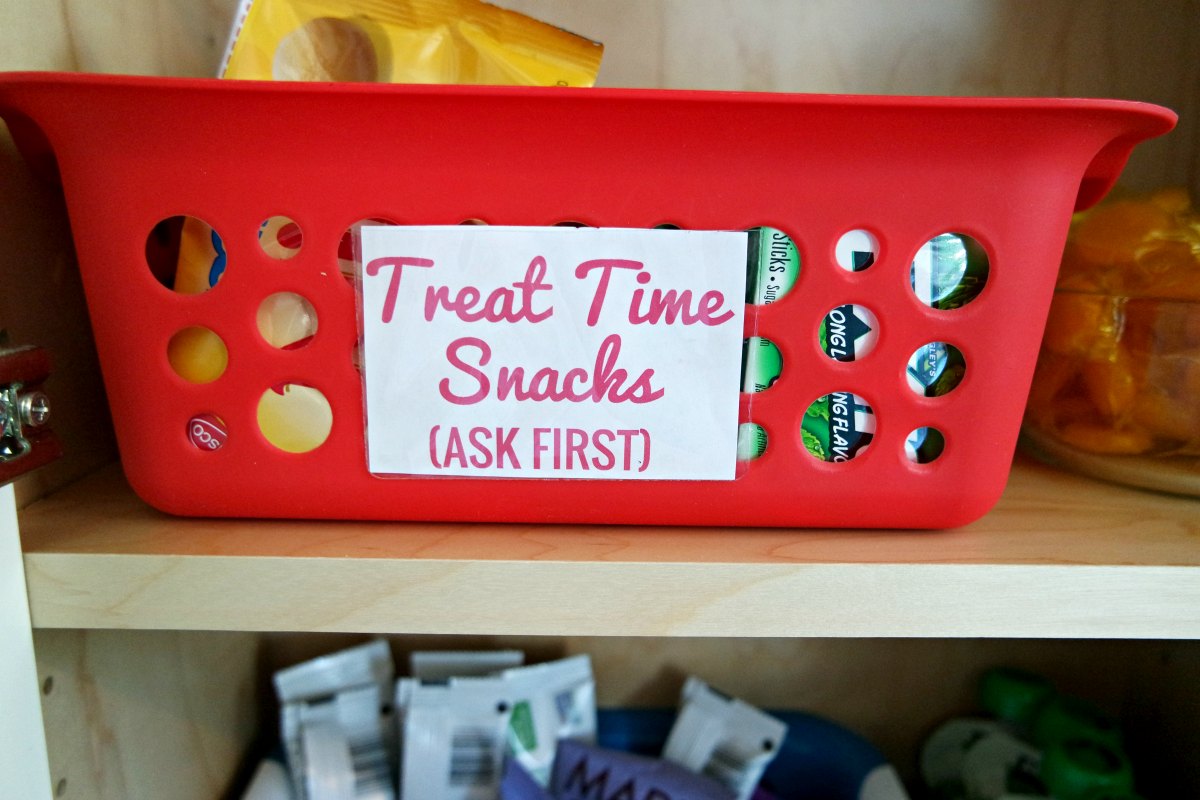 I was a little concerned about putting this right out in the pantry, but so far the kids have really respected the "ASK FIRST" portion of the sign.
Usually I say yes, but not if it's their 5th treat that day or if we're about to sit down for dinner.
Help Yourself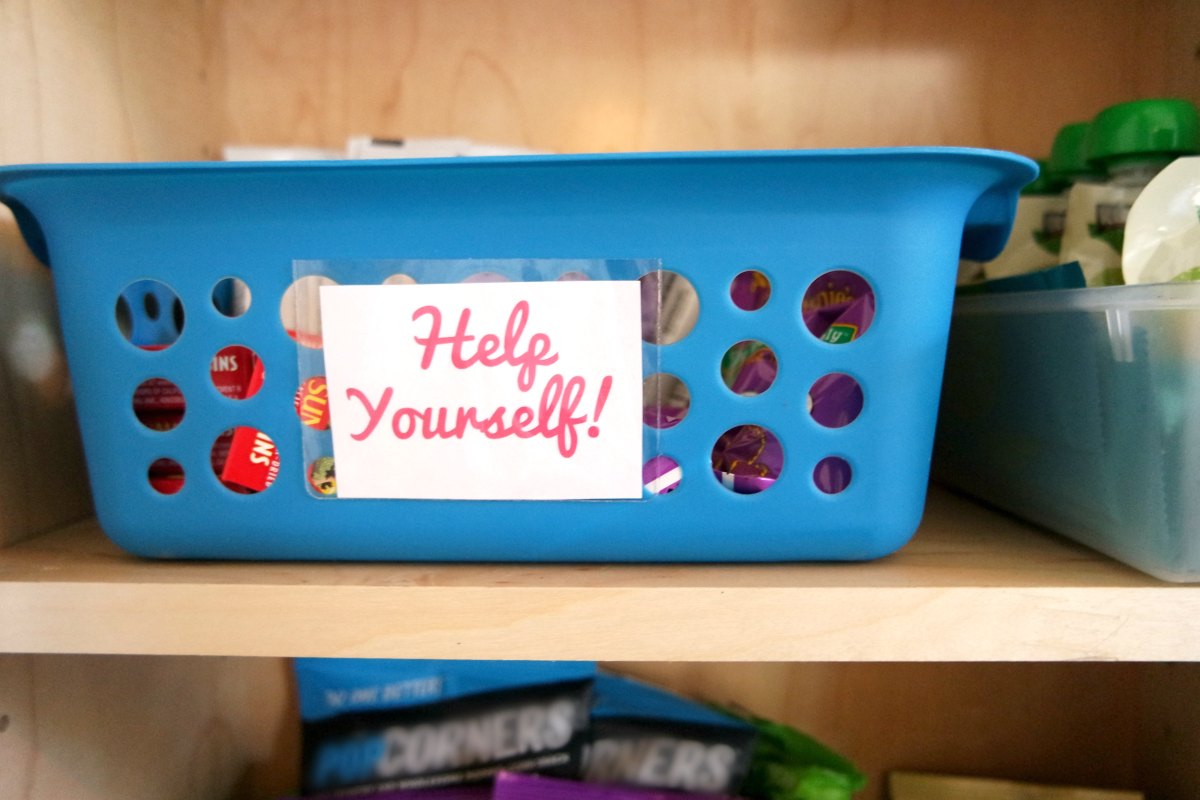 I love this shelf, because I put food here that I feel very comfortable with my kids snacking on throughout the day. If they're hungry, they know they can help themselves to items on this shelf anytime.
At first, I was planning to use the ONE PER DAY label for this shelf for fear that the kids would be eating all day long. But so far, it appears that they're just grabbing something when they're hungry.
AFTER-SCHOOL SNACKS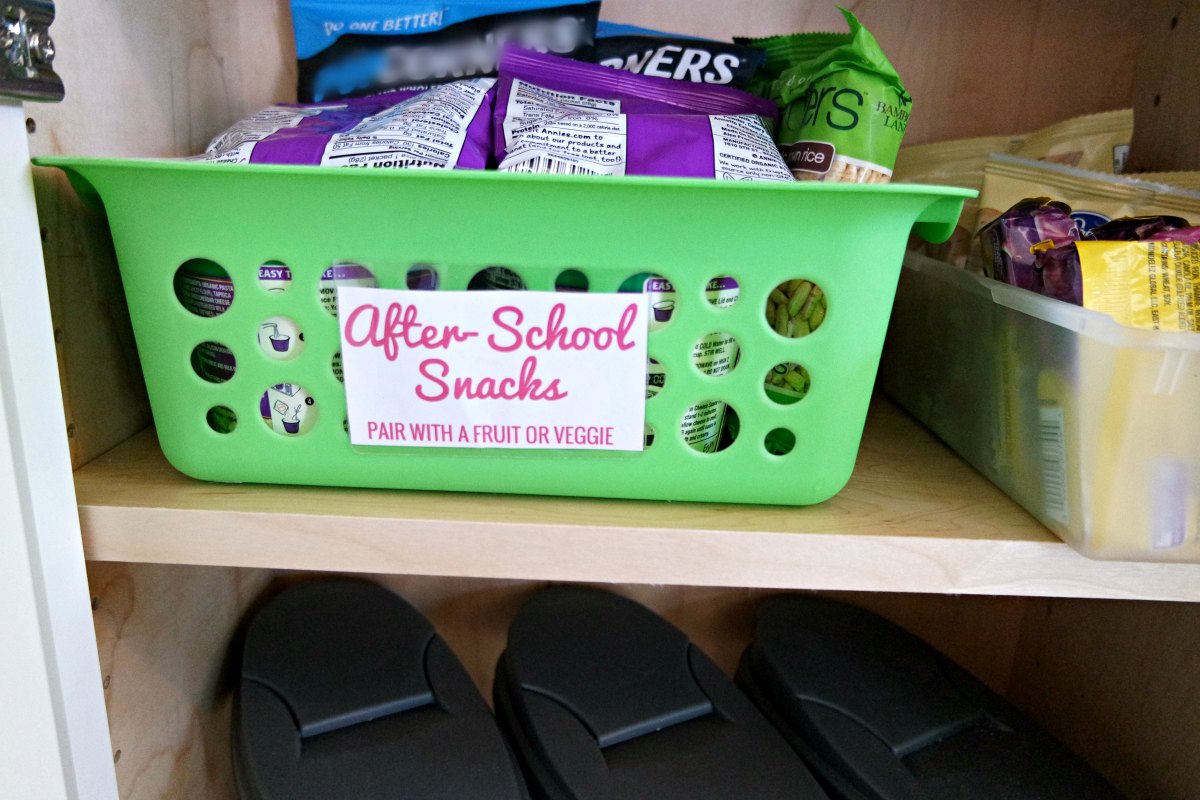 This shelf is pretty self explanatory. After the kids get home from school, they have to wash their hands, put their lunchbox on the counter and feed themselves. Usually, this means they grab something off of this shelf and then grab some fruit or vegetables from the fridge to help keep them full until dinner.
Once summer hits, I'll be replacing that label with POOL SNACKS or AFTERNOON SNACKS.
Grocery List Help
In addition to the pantry printables, I also created a grocery list to hang on the door of the pantry.
If my kids are old enough to make their own choices when it comes to snacks, they're also old enough to make a note on the grocery list if there's something they need from the store that week.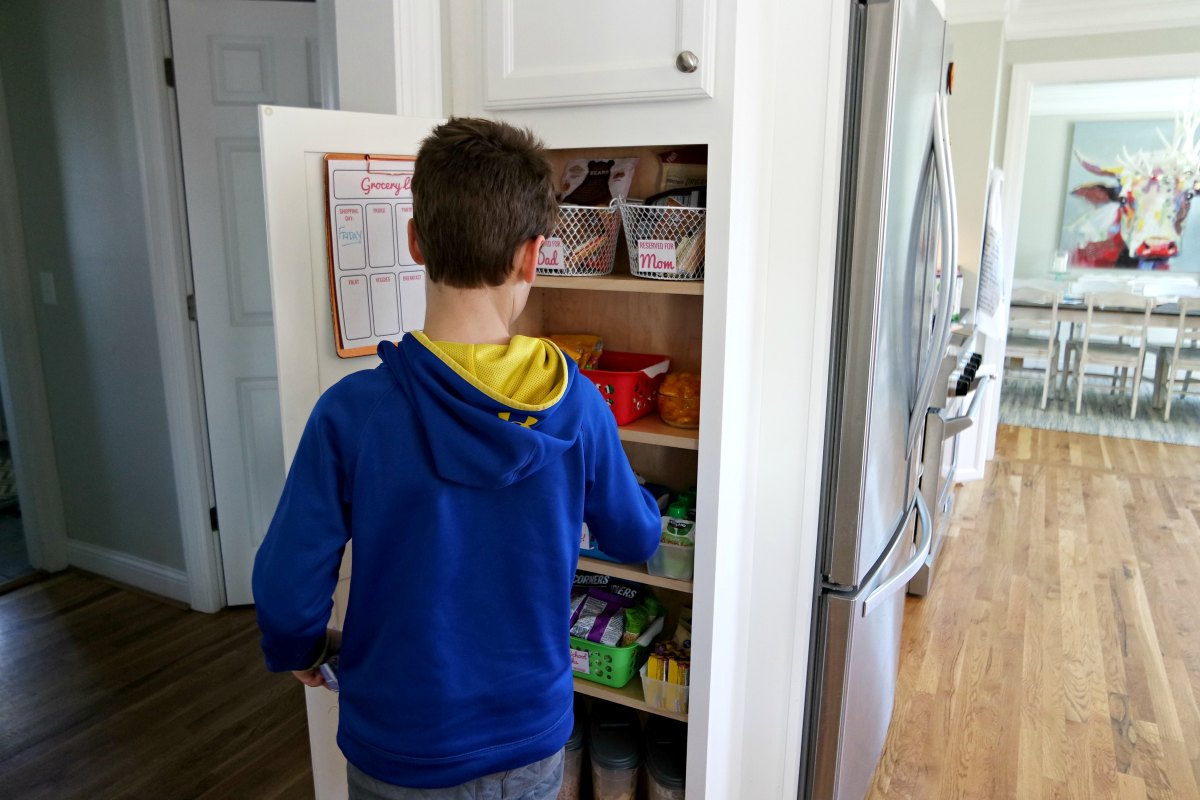 –> Click here to download your free pantry printables and grocery list.
Like it? Pin it!