The past few weeks have been spent brainstorming Father's Day ideas with the kids.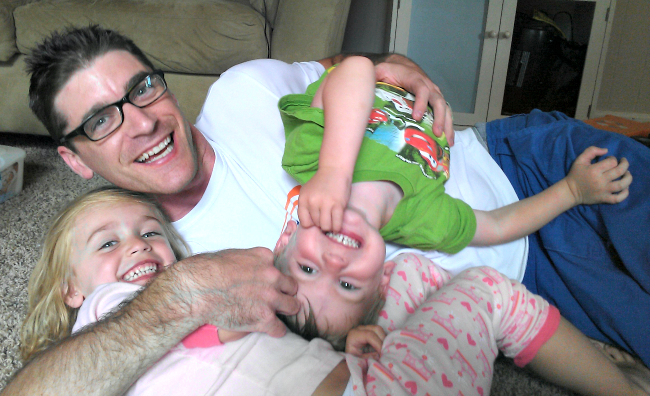 Miles suggested we rent out the Reds stadium and have a family baseball game.
Alice suggested that we fly out West to take him skiing.

MY LATEST VIDEOS
Simon suggested that we buy him a helicopter so he could get home from work faster.
I suggested that we make pancakes for breakfast and then tell him everything we love about him.
I did not remind them that there were no helicopters, stadiums or ski trips for Mother's Day. Ahem…
But through all the brainstorming, I was reminded of the dads whose kids might be too ill to think about Father's Day ideas or even make a card. And I was reminded just how lucky our family is.
So when Luvs asked if they could send me $200 to celebrate dads this Father's Day I knew just want to do.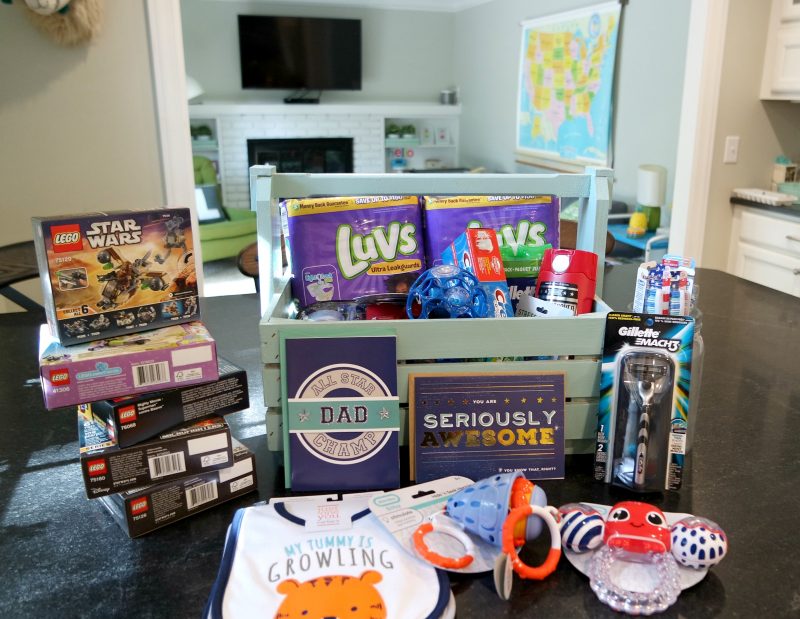 The kids and I used that money to purchase $200 worth of supplies to donate to the dads and families at our local Ronald McDonald House.
Families from throughout Ohio, across the United States, and from around the world come to Cincinnati Children's Hospital Medical Center seeking life-saving treatment for their critically ill children. Often times, they come to Cincinnati exhausted, scared and financially drained as they struggle to pay overwhelming medical bills.
The Ronald McDonald House keeps 78 guest families close every night, providing them with a "home away from home" while their children receive medical treatment.
We looked over their wishlist, and we focused on items that might be special for dads and their kids.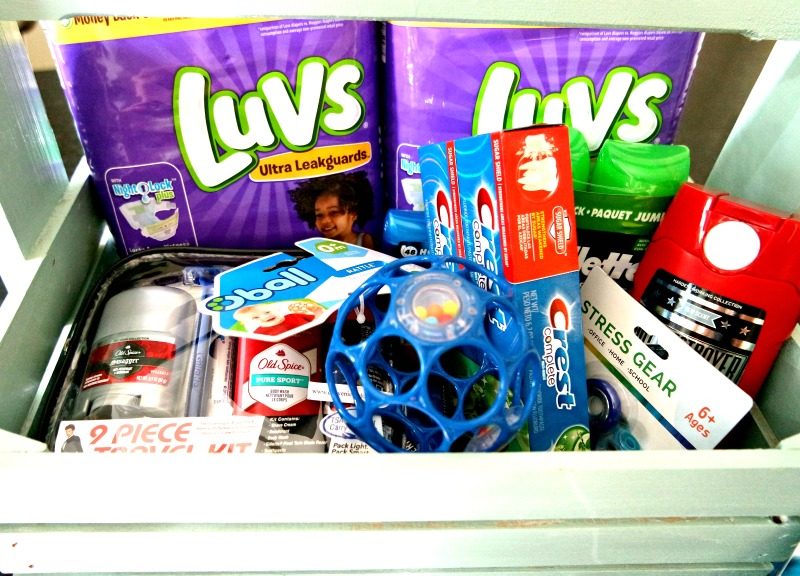 Overall, we were able to donate lots of toothbrushes, toothpaste, razors and shaving cream, "dad" deodorant (as Simon called it), diapers, wipes, baby wash and lotion, "dad" toiletry kits, bibs, infant toys and several small Lego sets (because Miles says that all dads like to build Legos with their kids.)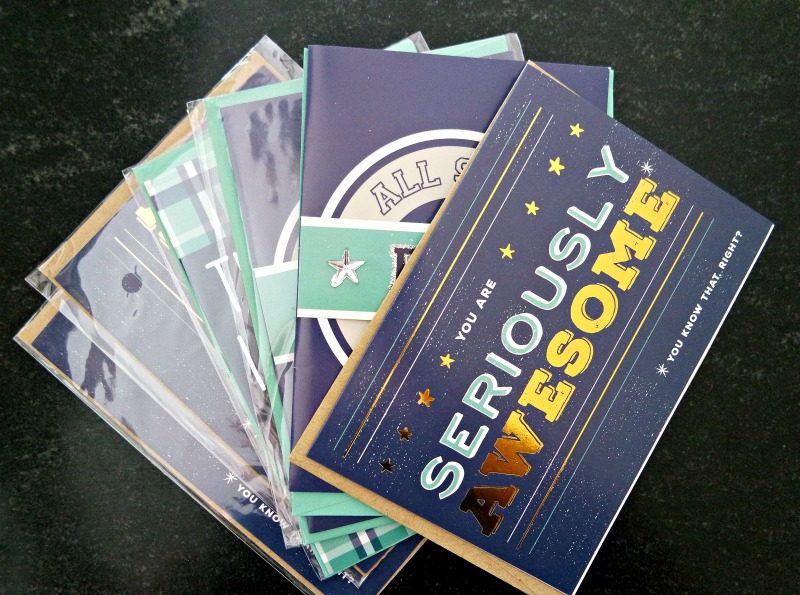 At Alice's suggestion, we also included some blank Father's Day cards – just in case some of the families needed one at the last minute.
It was wonderful seeing my kids think beyond helicopters and baseball stadiums and really focus on the true meaning of Father's Day – honoring and celebrating special dads everywhere in a way that is truly meaningful – even if that means diapers and deodorant.
Sharing the Luv with Dads
Luvs, the official diaper of experienced parents is sharing the luv this Father's Day and offering a great money-saving opportunity with a $2 print-at- home coupon.
Visit http://www.coupons.com/brands/luvs-coupons/ to access a Luvs coupon of $2 off any one diaper pack.
Print-at- Home coupons expire 30 days from the date the coupon is printed by the consumer.
You can use this coupon at any mass, discount or grocery stores where Luvs Diapers are sold. All Luvs Diapers are included in this particular offer, except trial/travel sized diaper packs.

The official diaper of experienced parents, Luvs Ultra Leakguard Diapers with NightLock Plus™ are softer and more absorbent than before*, with large stretch tabs for easy fastening, ultra-leakage protection and a money-back guarantee.  Luvs provides features babies and parents need for less cost than premium brands.
For more information on Luvs diapers, visit www.luvsdiapers.com or the brand's social media channels on Facebook (https://www.facebook.com/luvsdiapers), Twitter (https://www.twitter.com/luvs) and YouTube (https://www.youtube.com/luvsdiapers).
*Vs. product replaced, sz. 2-5.
This is a sponsored post. All opinions are my own.