Back to School
How to Create a Fun and Trendy Capsule Wardrobe for Kids
By |
This is a sponsored conversation written by me on behalf of Meijer. The opinions and text are all mine.
As the weather is easing into cooler temps, and the kids are heading back to school, I've been eager to give capsule wardrobes a try.
Alice has a dresser FULL of clothes that she rarely wears.  And with all of his brother's hand-me-downs, Simon has more clothes than his drawers can fit. Their rooms become messy quickly (thanks to piles of clean clothes), and the overwhelming number of options can make choosing an outfit before school a bit of a disaster.
In case you're not familiar, a capsule wardrobe consists of mix and match clothing that allows you to have a lot fewer clothes. It can be great because it simplifies a lot of things (like doing laundry, choosing your outfit for the day, and putting your clean clothes away.)
Less clothing can actually mean less stress, and I  especially wanted to give it a try with my kids.
Less laundry and wardrobe drama? Yes, please!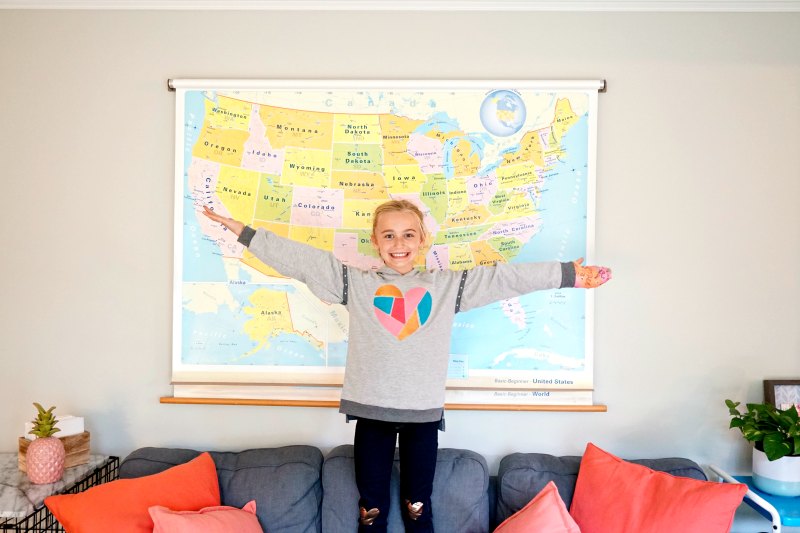 But First, I Had to Convince My Daughter…
My daughter's biggest concern about the capsule wardrobe was not having anything fun to wear.
Most of the examples of capsule wardrobes online feature solid-colored clothing that can be layered and mix and matched.
We both agreed that in order for this to work, she was going to need some fun, colorful pieces that would allow her to express herself.
Meijer to the Rescue
Thanks to Colorful Planet, a new clothing line for kids available at Meijer, I had no problem talking my daughter into giving a capsule wardrobe a try.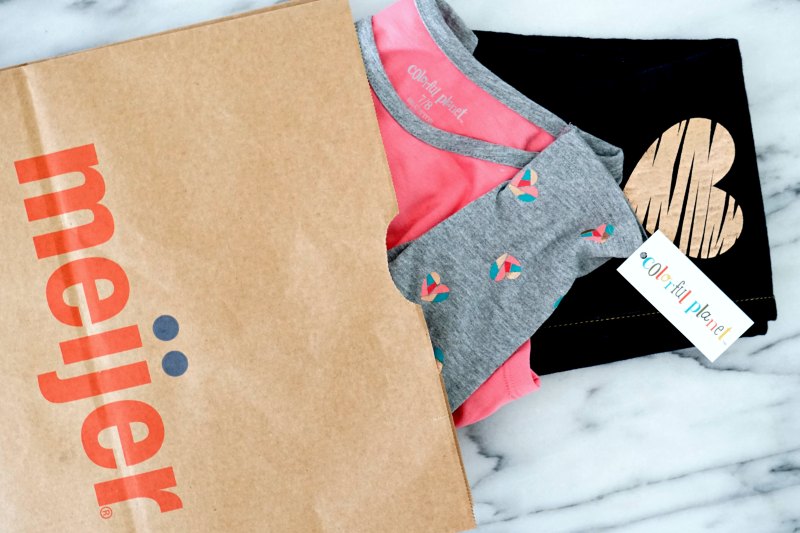 The Colorful Planet line is colorful (obviously) and comfortable (a requirement for my daughter) and the exact opposite of boring.
Once she saw jeans with foil hearts on the knees, she was sold! As long as I promised to add some of the fun and trendy Colorful Planet clothes to her closet, she was all in.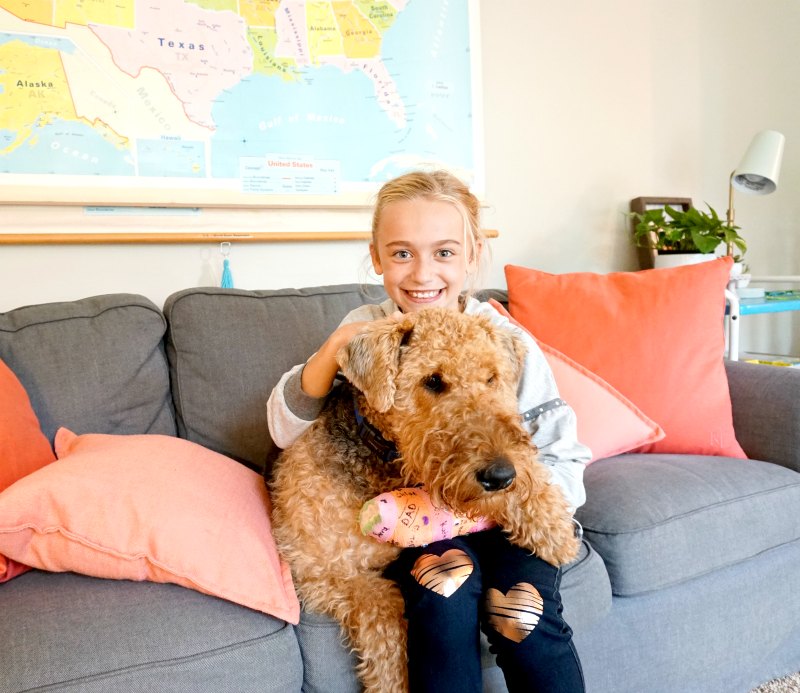 Building Our Capsule Wardrobe
To get started, I went through my kids' closets to see what clothes still fit, what they like and what they never, ever wear. We donated the outcasts and made our shopping lists.
Alice's list looked like this: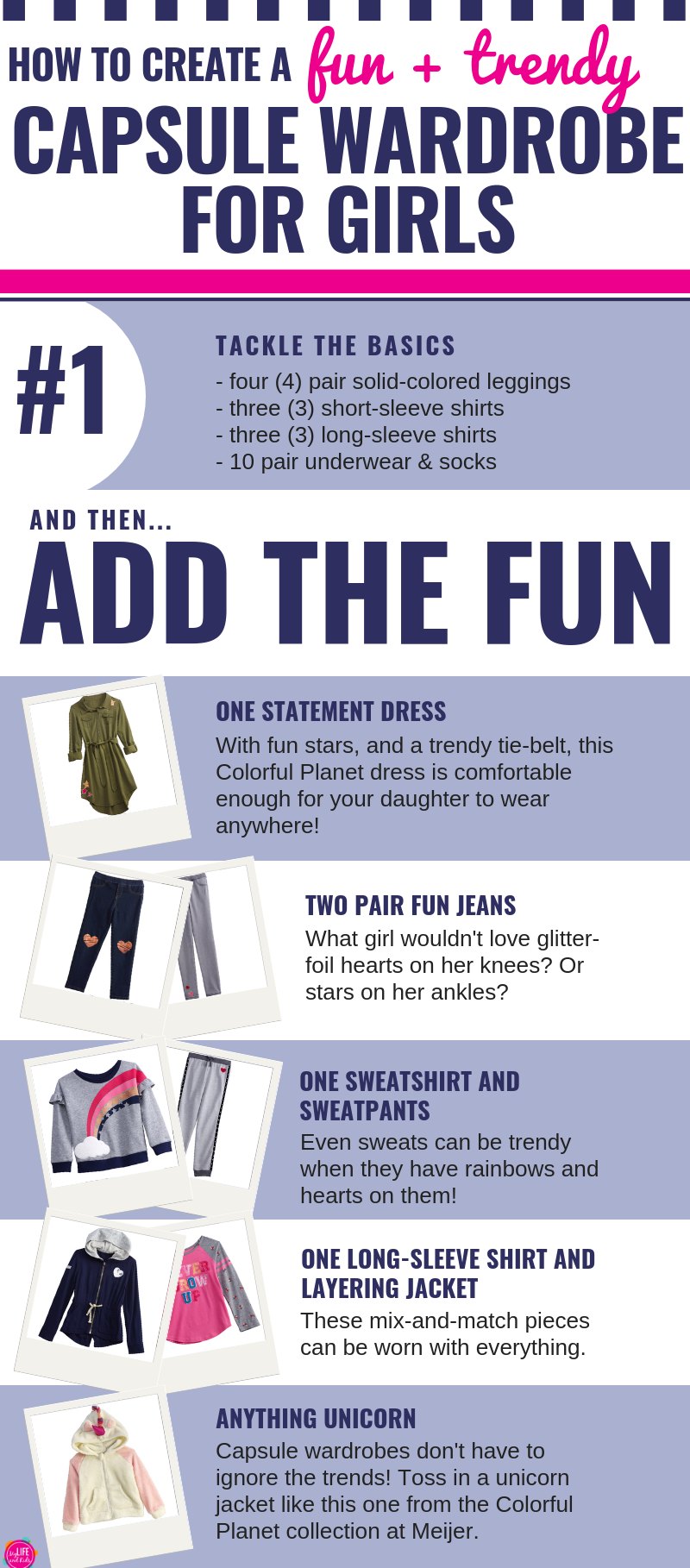 As for Simon, he didn't care whether he had a capsule wardrobe or not. All he really cared about was whether or not I was going to keep making him wear underwear (YES) and whether he could continue to wear comfortable pants. Also yes.
His list looked like this: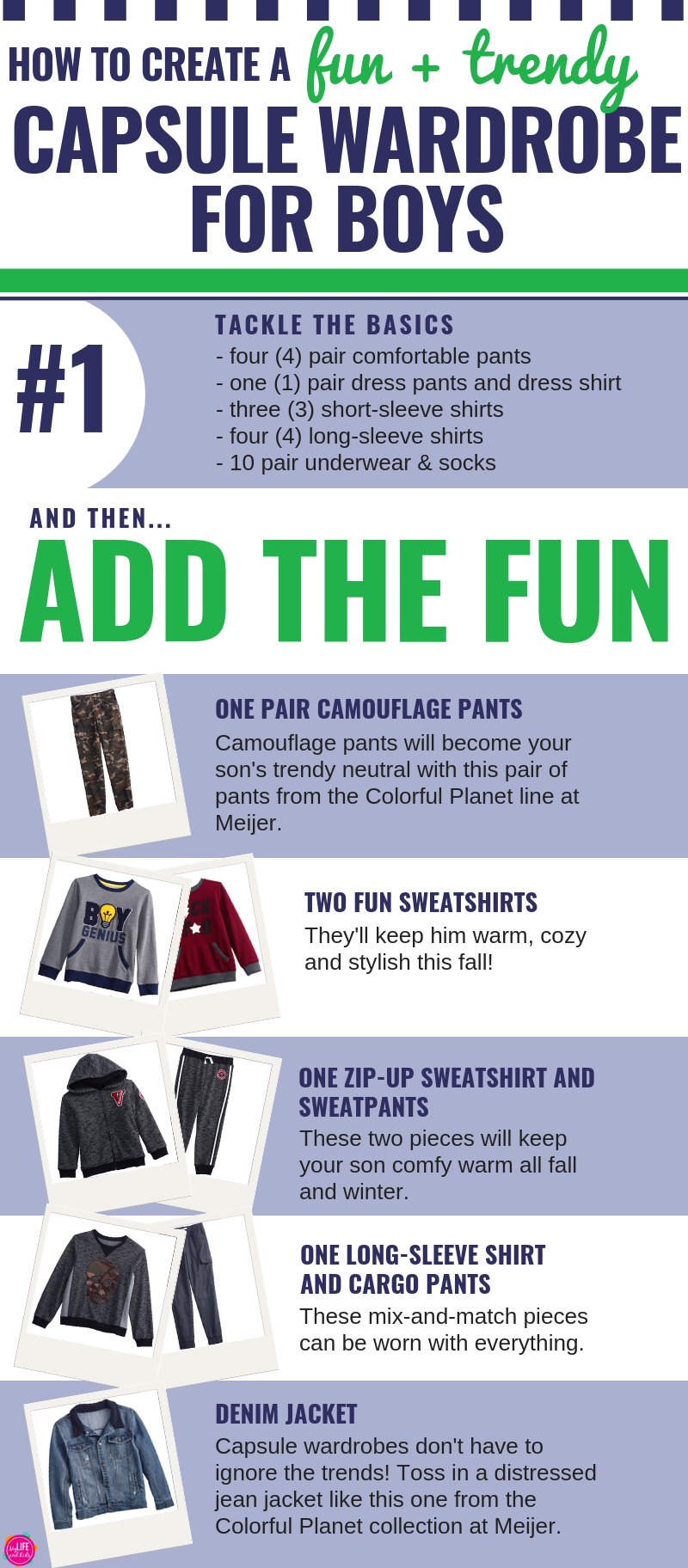 For a lot of the basic pieces, we were able to use their existing clothes. Alice has several pair of leggings that still fit, and Simon had some hand-me-down pants from his brother that were deemed comfortable enough to keep.
For the Fun and Trendy Pieces, We Headed to Meijer!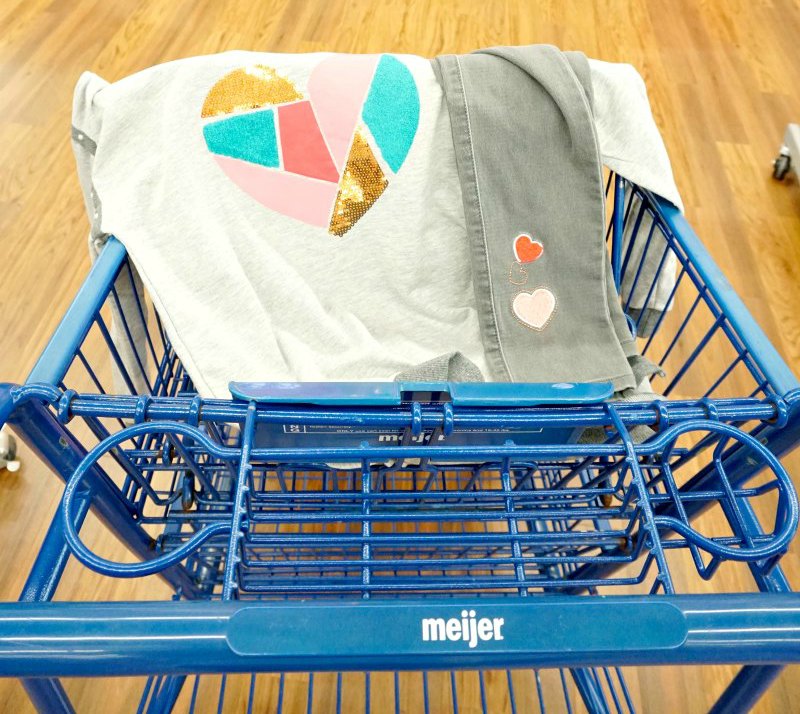 When I was a little girl growing up in Michigan, my mom worked full time. Every now and then, she would wake me up early to head to Meijer and grab groceries before school.
I can still remember a time in fourth grade when I found a sweatshirt that I couldn't live without. My mom bought it along with the groceries, and I got to wear it to school that day. It was such a fun early-morning shopping trip.
I was excited to give my fourth grade daughter a fun shopping trip to Meijer as well, thanks to the Colorful Planet collection.
We were able to find so many fun and trendy pieces to add to Alice and Simon's wardrobes.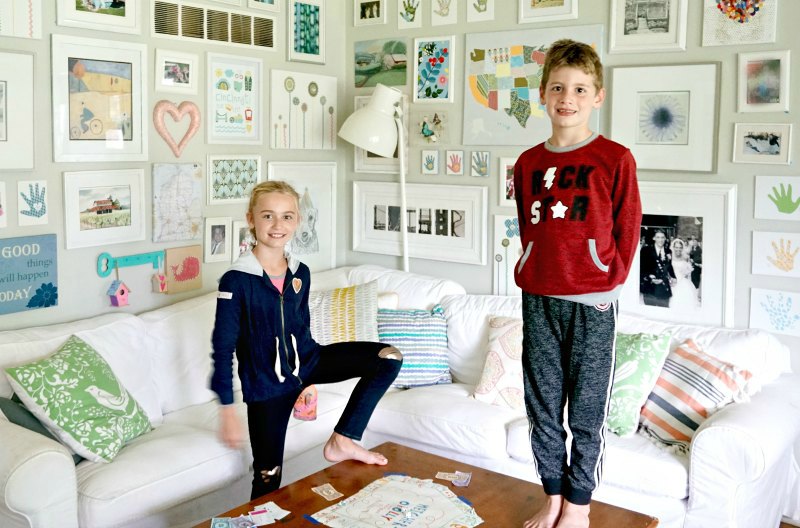 With fun patterns, bright colors and tons of added details (like foil hearts, sewn-on patches and sequins), the kids love their new clothes.
And Simon says they are "WAY" comfortable.
This is saying a lot from a kid that usually finds underwear too uncomfortable to deal with.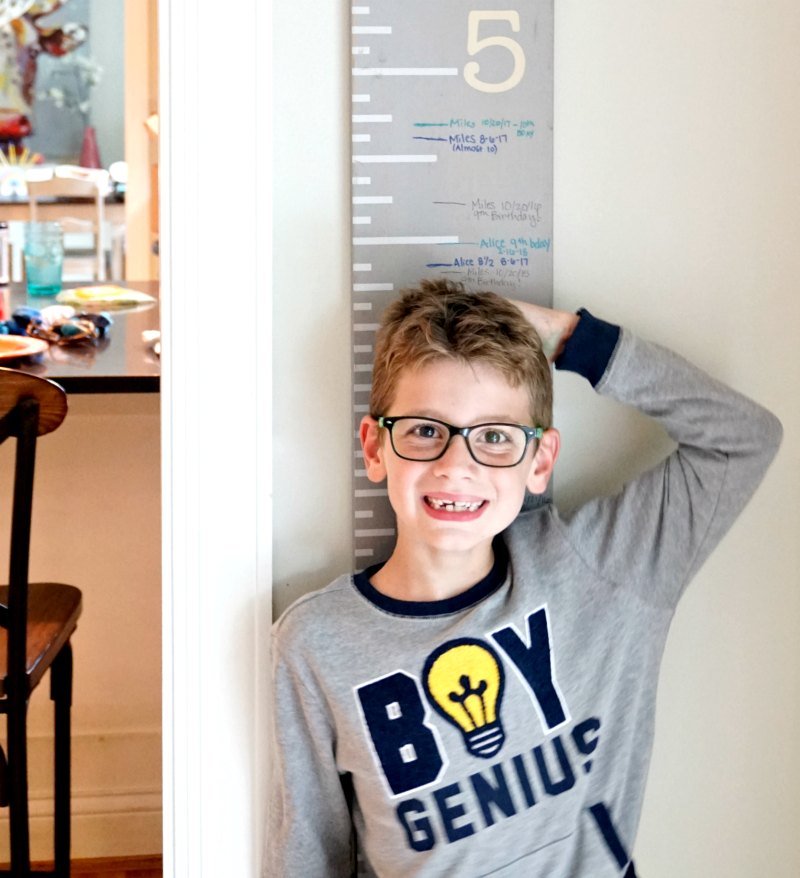 I love the clothes because they're high quality, yet affordable. And my kids can be comfortable while still looking presentable.
How Our Capsule Wardrobes are Working
We've been rocking the capsule wardrobes for a few weeks now, and I'm a little shocked at how much we're all loving it.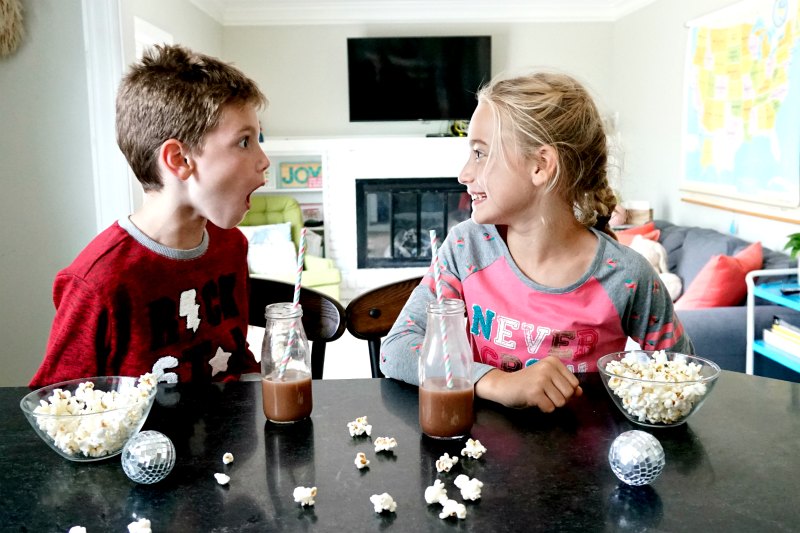 Here's what I'm noticing…
Their Bedrooms are Cleaner
Their dressers open and close easily (no more cramming things in because they have too many clothes. ) And there aren't piles of clean (or dirty) clothes strewn around the floor. Every piece of clothing they own fits neatly in their dresser or in their closet.
It feels a little magical.
But not as magical as seeing my unicorn-loving daughter find this unicorn hooded jacket at Meijer. It's like they were made for each other.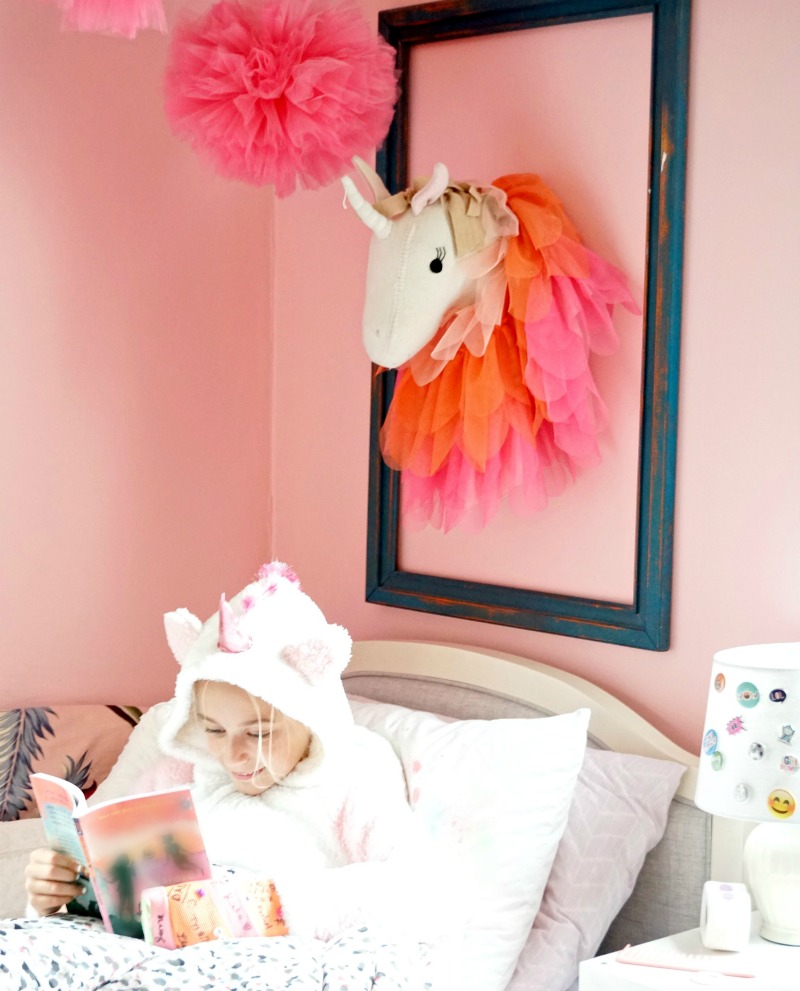 They Do Their Own Laundry
We had already started this before the capsule wardrobe experiment, but I have to say that it's been going much smoother since we pared down their closets. Now each kid does one load of their laundry each week.
I'm not finding dirty (or clean) clothes crammed under their beds. And I'm not stuck staring at a laundry basket of clean clothes for a week that they're too tired to put away.
Now they do their laundry and quickly put it all away because there's so much less of it.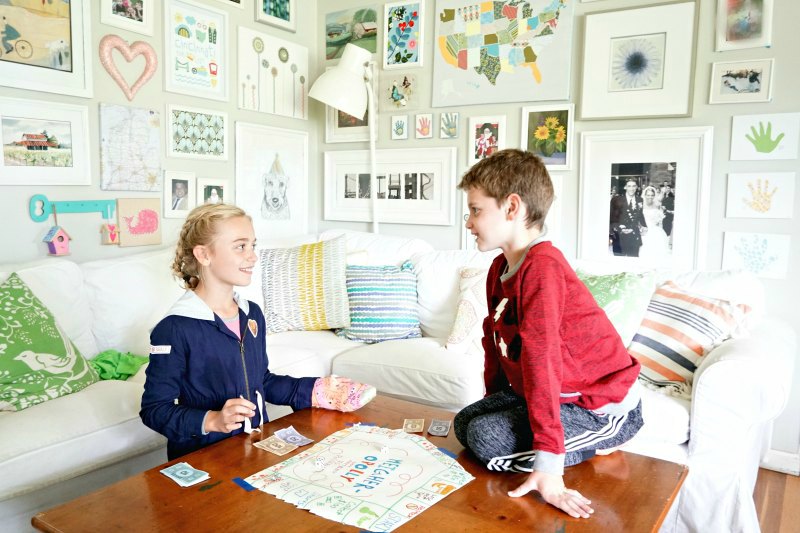 The Wardrobe Drama is Over
I still have to do an underwear check with Simon each morning, but Alice is finding her mornings to be much less stressful.
With fewer options, she's able to quickly grab an outfit that she knows will fit her and most likely matches.
Bonus if the pants have hearts on them.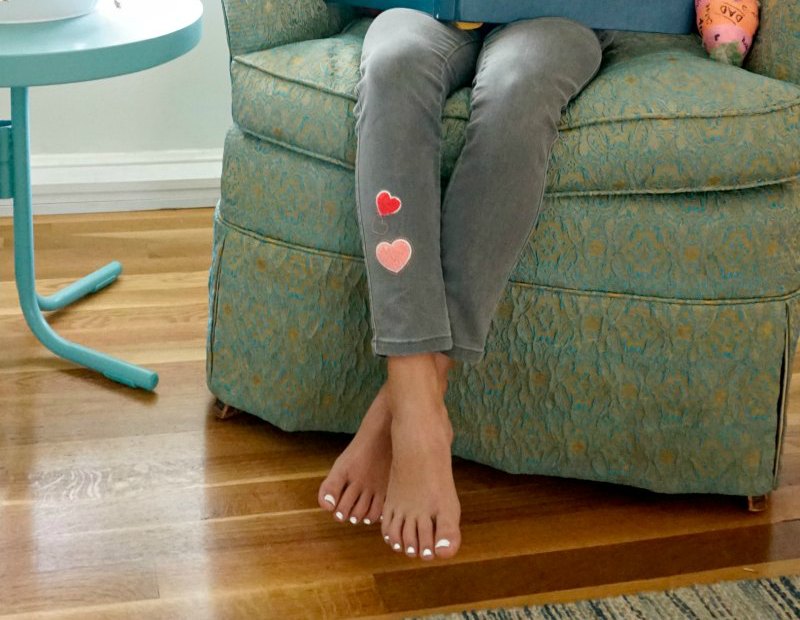 Learn More About Colorful Planet at Meijer
If you're looking for affordable, high-quality clothes for kids, be sure to check out the Colorful Planet collection at Meijer.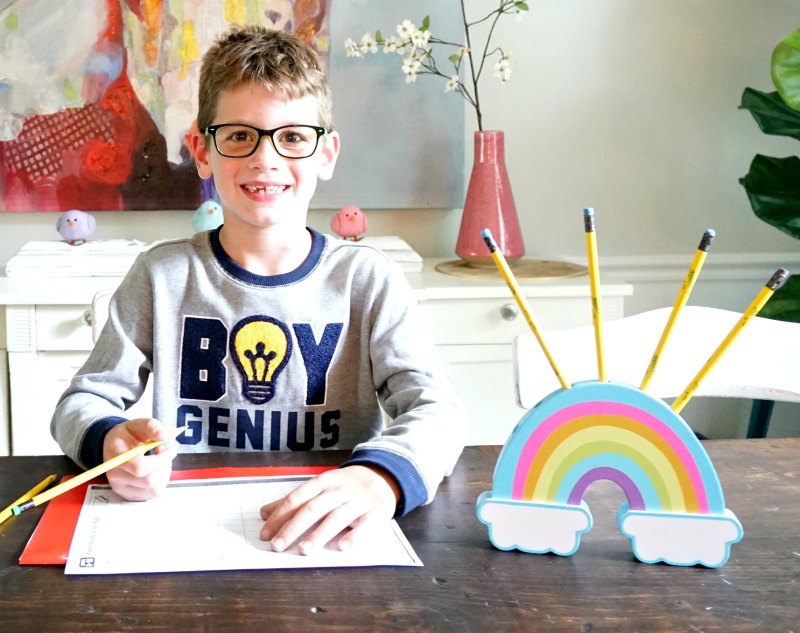 With sizes ranging from 2T to 16, you're sure to find something for the kids in your family. And I have no doubt they're going to love the sequins, sewn-on patches and foil hearts as much as my kids do!
Click here to learn more about the Colorful Planet collection at Meijer.
This is a sponsored conversation written by me on behalf of Meijer. The opinions and text are all mine.