Laughs
You Can Call Me Mrs. Fazlani
By |
For years, I've been coveting this soft-sided family cooler.
Isn't it amazing?
It's perfect for the zoo, the park, the pool – basically it'd be useful pretty much every single day all summer long. And every summer, I promise myself that I'm going to buy one before the next summer rolls around.
But then I find myself at a Thirty-One party (where these coolers are sold), and I just can't pull the trigger and buy one. It seems expensive, and I manage to talk myself out of it – only to kick myself when we're at the pool and don't have the right size soft cooler to go with us.
This has been going on for years.
So imagine my sheer joy when I found one at a garage sale last weekend. The exact Thirty One soft-sided cooler that I'd been coveting for years.
And it was only $1.00.
Yes – $1 !!
The only catch was that it was embroidered across the front with:
The Fazlani Family
I hesitated for all of 15 seconds before taking it to the owner to hand over my dollar.
Me: Are you going to feel weird if I'm carrying the Fazlani Family cooler all over town this summer?
Her: Not at all. It's not our last name either, we got it at a garage sale years ago.
So I am now officially Mrs. Fazlani – and I'm loving it.
Those kids peeing in the pool? Yup – they look like a couple of Fazlani kids to me.
That 3-year-old who is standing at the top of the playground and yelling, MOMMY I HAVE TO POOP at the top of his lungs? Yeah – that's a Fazlani kid. And for the record, he's been to the bathroom 4 times already, and he doesn't have to poop!
The hottie husband that looks like this?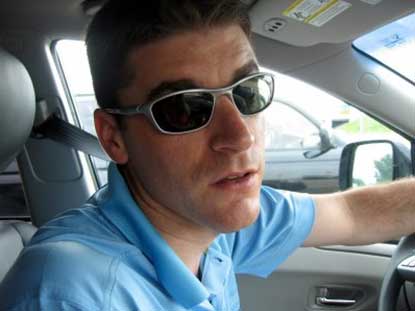 Yup – snagged by Mrs. Fazlani years ago. Lucky witch.
The slightly tipsy lady at the bus stop on the last day of school?
Might be Mrs. Fazlani.
Probably not – but maybe…
All in all, I'd say that Mrs. Fazlani is going to have a great summer!
PS – If any of you ARE Mrs.Fazlani – THANK YOU for the cooler!!