Laughs
Bring the Powder
By |
Last week, I called my mom to talk to her about her latest blog post, and my dad answered the phone.
We chatted a bit, and then he said, "Well, I'm going to pass you on to mom. I need to get back to writing my blog posts for when I take over your blog next week."
That was pretty funny for my dad.
He's more of the silent type – which fits pretty well with my mom's personality.
And mine…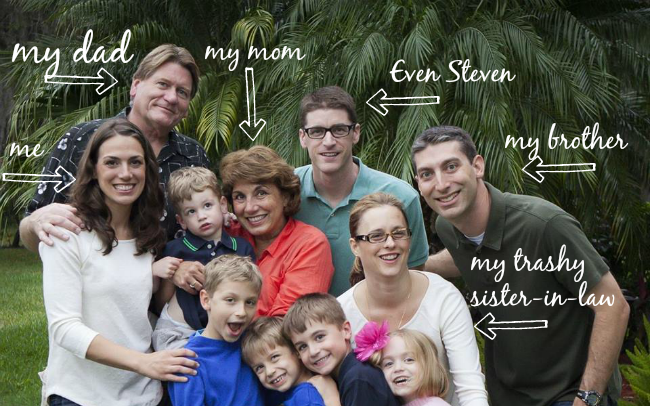 While I'm not turning the blog over to him this week, I would like to share a little story about him.
When I was growing up, my dad had gas.
Bad gas.
My mom still tells the story of me running errands with my dad and coming into the house sobbing.
My Mom: Anna, what's wrong?
Me: SOB, It's my doll. We have to throw her away. SOB
My Mom: But why? What happened?
Me: She just smells so bad!
At which point my mom looked up to see my dad laughing so hard he had tears streaming down his face.
Apparently the horror of being buckled into a car with the windows rolled up while my gassy dad farted his way around town was scarring enough for me to have completely blocked out the memory of that entire incident.
But I'll never forget our nightly ritual.
Each night, my brother and I would go to bed, and dad would come upstairs to tuck us in.
He would read us books, tell us we were special – and fart.
They were silent, but oh, so deadly.
We'd scream and cry and try to hide under the covers, and my dad would laugh and fart and laugh and fart and laugh and fart.
The more we cried, the more he laughed.
And the more he laughed, the more he'd fart.
Inevitably, we would have to call for my mom to Bring the Powder.
She'd run upstairs and shoo my dad out of our rooms. And then proceed to sprinkle baby powder around until everyone could breathe again.
True story.
Luckily, my dad doesn't smell anymore. But I always keep a can of baby powder handy during his visits – just in case!