My Husband
Bootcamp, Part II
By |
Remember how I told you that during a fit of PMS – or total and utter insanity – or maybe it was drunkenness?
I can't really remember, but I bought a Groupon for bootcamp classes.
And then I went to a 5 am class and nearly died. And Even Steven found me like this.
Well, I've kept up with the bootcamp classes because they also have evening classes, which work much better for my sleeping schedule.
Except now I spend my entire day trying to think of reasons why I can't go.
One week I had a terrible cold.
The next week, my shoulder felt a little broken.
Last night I spent about three hours trying to work up the nerve to throw myself down the stairs.
I never could do it.
My ankle feels funny.
My feet are swollen.
My varicose vein is bulging.
My heart is racing.
My one eye is bigger than the other.
I have man hands.
I forgot to eat dinner.
I ate too much dinner.
I'm drunk.
I'm sober.
I'm too thin.
I'm too fat.
My knees are cracking.
I'm too old.
I'm too tired.
I just can't do it……
But I still go, because Even Steven is a freaking drill sergeant. Seriously – he is.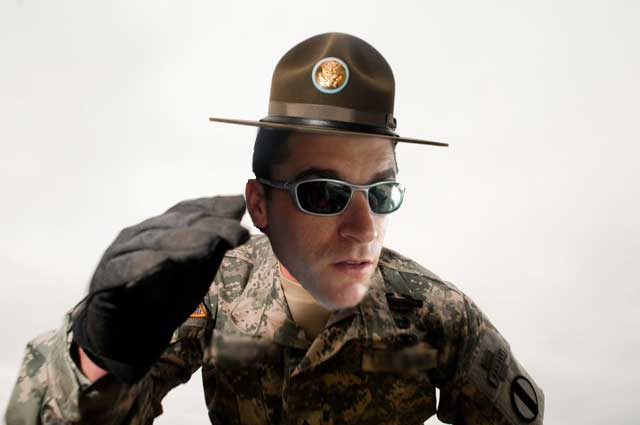 I learned long ago that if there's something I know I should do, that I don't really want to do, the absolutely worst thing I can do is tell Even Steven about it.
Because he loves to help me meet my "goals."
I want to lose a few pounds? He "helps" me with my food choices. I accidentally sign us up for a marathon? He runs it with me.
I say I want to take bootcamp classes? He catches me when I try to fall down the stairs and then tugs an exercise shirt over my head and pushes me out the door.
There's no way around it – I have to go to bootcamp.
Even though I have man hands.
And I'm cold.
And Even Steven tore his labia.
And I have a vasshole.
And my 2nd toe sticks out further than my first toe…
Did you know that Parents Magazine chose me as one of the top five blogs Most Likely to Make You Laugh? I'd love to have your support! You can click here to vote for me once a day until February 24th. Thank you!