1-year-olds
The Best Way to Organize and Display Kids Artwork
By |
With three little kids, I am drowning in artwork.
Seriously.
If someone would pay me a penny for every single piece of artwork that my kids create – whether it be a scribble on a piece of paper by the 3-year-old or a rather elaborate painting pattern created by the 6-year-old, I would be a multi-millionaire. MULTI. MILLIONAIRE.
And I'm guessing you would be too.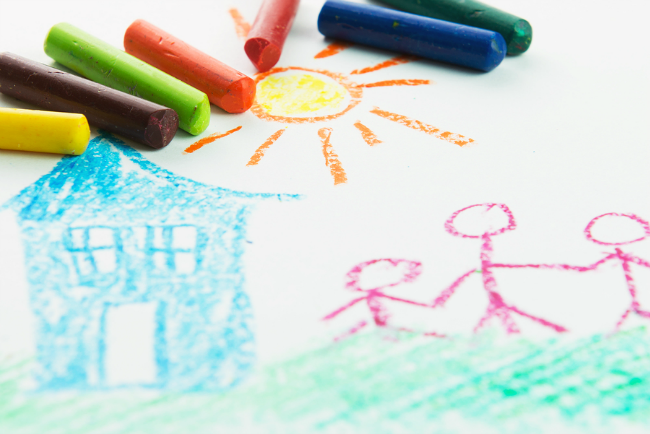 For awhile the best work was posted on the fridge. When we ran out of room on the fridge, we put up a bulletin board. Then we added bulletin boards to their rooms. Then we made the basement walls the "art gallery" – but I kid you not – the amount of artwork created in just one day is nearly enough to fill the bulletin boards, and the "art gallery" in the basement.
And don't even get me started on the sculptures, dioramas and other 3-D pieces of art that need an entire shelf to be displayed.
A shelf.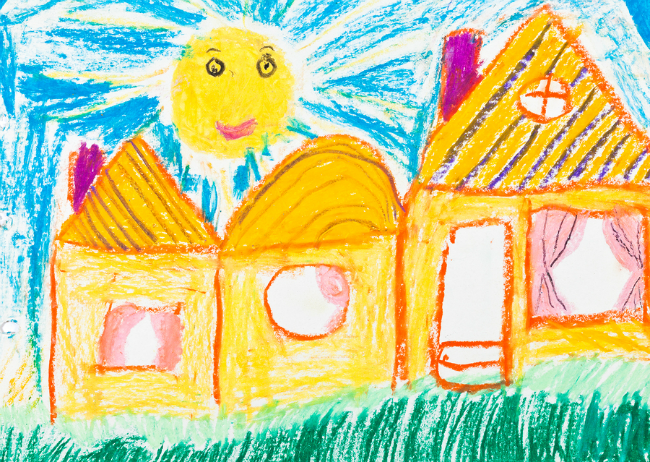 Once we started realizing that we couldn't display every piece of art, I started asking my kids, "Is this your best work?"
If the answer was yes – then it got hung up somewhere.
If the answer was no – then it went into the recycling bin.
You can guess how that went over. (Here's a hint – lots of tears, lots of terrible pictures being dug out of the recycling bin, lots of phone calls to grandma to cry about having the world's worst parents.)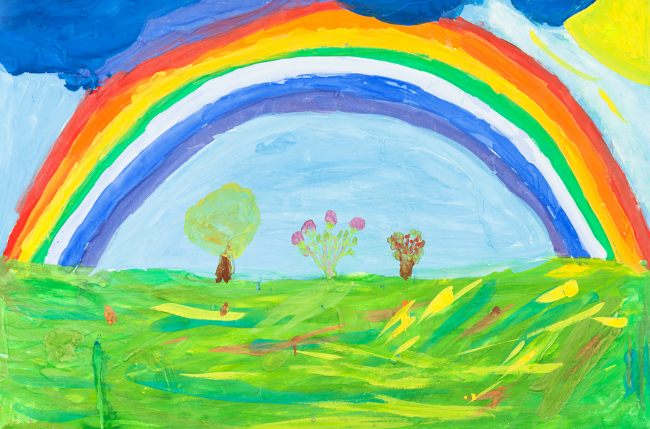 When that clearly wasn't working, there were several midnight trips to the outside recycling bin to try to do away with the artwork. Which sounds genius, but my kids have incredible memories when it comes to their creations.
They can't remember to flush the toilet, but that piece of artwork they made 2 years and 8 months ago? They know the second it goes missing.
At one point I woke up on a Saturday morning to find my daughter standing inches from my face and saying, "Where is the butterfly picture that I made for daddy when I went to church camp two years ago? It used to be hanging on the bulletin board in the kitchen, and this morning, it's gone."
As I asked friends for advice, and searched the Internet for a solution to this common parenting problem, the solution landed in my inbox – via an email from Blinkbuggy.
I've mentioned Blinkbuggy in the past – and it's no secret that I love their FREE software for capturing all of my favorite moments with my kids. From photos to quotes to notes and milestones, this simple (and free!) tool just can't be beat. You can read more about my love for Blinkbuggy right here.
And now they've solved one of my huge clutter issues – and for that – I love them even more.
Blinkbuggy has recently launched two new products that have changed how I handle the constant incoming of art projects around here.
Life changing, people.
First of all, they now have a mobile app (which is also free).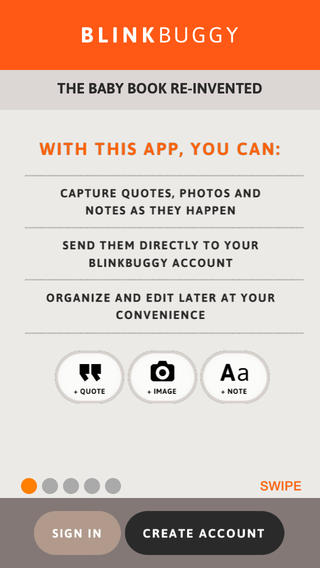 So now I can snap pictures on my phone and instantly upload them to my Blinkbuggy account to be tagged and stored later.
And they now have a partnership with Milk Books, so I can quickly and easily create printed keepsakes from the photos and memories I have stored in Blinkbuggy. From books to printed gallery frames to notecards, it couldn't be easier to create memorable keepsakes for my kids (and myself!)

So are you ready to hear how these two things have changed the way I deal with the art clutter at my house? Be prepared to have your mind blown!
The Best Way to Organize and Display Kids Artwork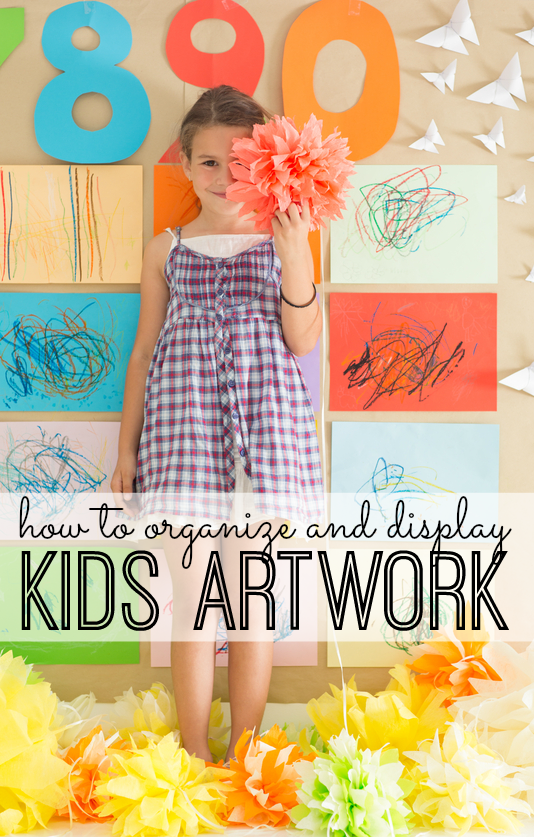 When artwork comes in – I take a picture of it on my phone and upload the picture to Blinkbuggy through the app.
Then I hang it up on the fridge or on a bulletin board for awhile – usually until we need to make room for something else.
And then it's sent on its way to recycling heaven.
And guess what? My kids don't care at all because now – their art isn't just hung on the wall and forgotten or shoved in a "memory box" somewhere.
Now – I'm able to take all of the snapshots of their artwork and quickly and easily send them from Blinkbuggy to Milk to create a gorgeous, keepsake book.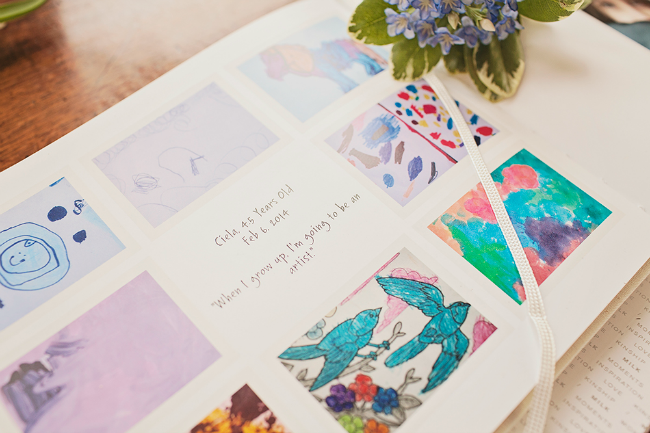 I can include just their artwork, or I can toss in favorite quotes and pictures from throughout the year too.
So every child now gets a keepsake memory book on their birthday that includes all of our favorite projects, pictures and quotes from the last year.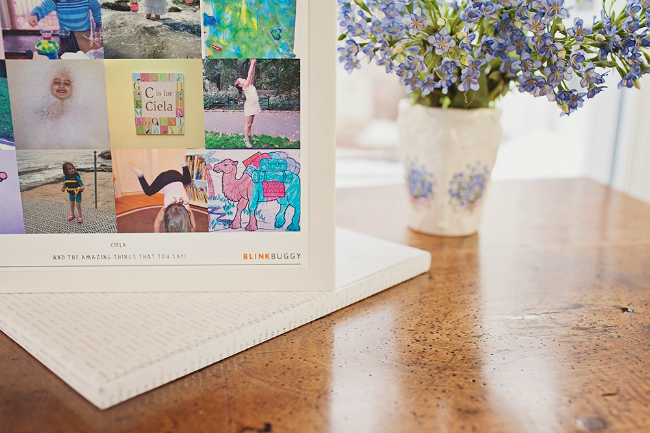 And it actually gets done because it's so simple. I just search for what I want to include (because you can tag everything you upload to Blinkbuggy) – and then choose to have it created into a book.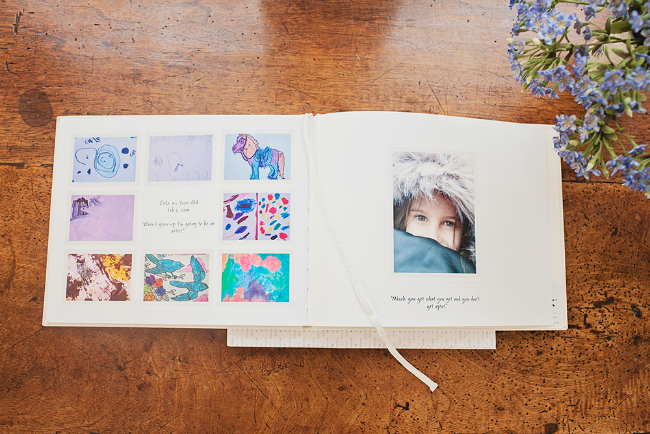 How's that for the best way on earth to organize all of your kids artwork? Even Steven says we could even manage to downsize to a smaller house now that we're not up to our knees in kids art.
I love it when he makes a funny.
Are you ready to get out from under your piles of kids artwork? Or just want to have a super simple place to save pictures, quotes and milestones for your kids? Head on over to Blinkbuggy to register for their FREE service. Download the app – and be prepared to have your life changed. Seriously.
This is a sponsored post. All opinions are my own. Photos of keepsake book taken by Raquel Langworthy, Raquel Bianca Creative