Can you hear me screaming and jumping up and down? (My apologies to my neighbors!)
We have found the UNICORN of jeans. They fit like a dream. They're comfortable. They're soft. They come in a ton of sizes, lengths and colors. And they're flattering on practically every BODY on the planet.
The best part?
They are LESS THAN $30, and you can buy them on Amazon Prime and have them to your house in 48 hours.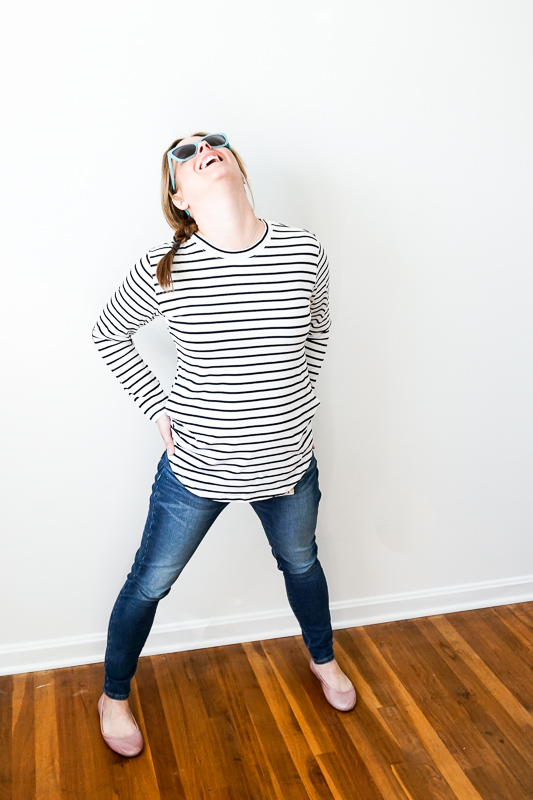 I'm serious!
Jeans on Amazon? Really?
Yes, really!
When we first started planning this whole Amazon fashion "thing," my only request was that we never feature jeans. I said it would be too hard to find something that would appeal to the masses. Jeans are hard enough to purchase when you are in a store, let alone trying to figure out sizing online.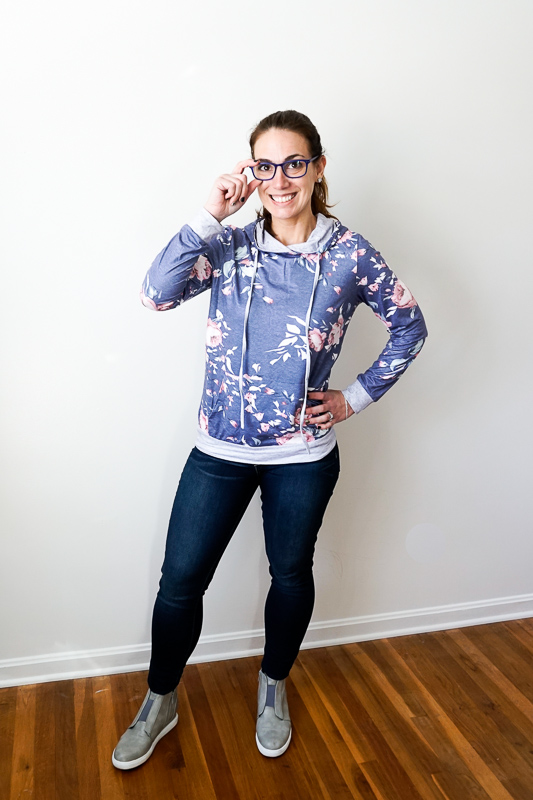 We all agreed, but then I actually needed a pair of jeans. I didn't want to face a dressing room, so I decided to order a gazillion pairs in all shades and sizes and brands and see what would fit.
I never expected to find the jeans of a lifetime. 
They Look Great on Everyone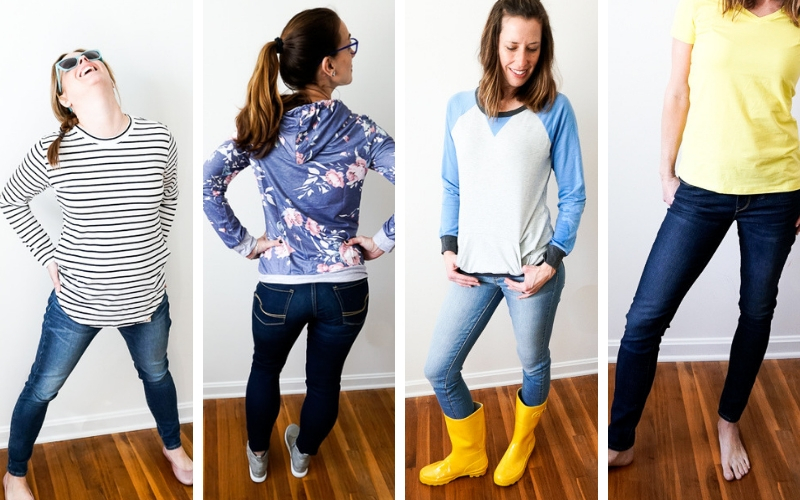 While Holli, Alicia and I are not ridiculous enough to think that we represent all body shapes and sizes, we definitely have different body types from each other.
Holli is tiny and petite. Any extra weight she carries is above the waist. I cry a little every time I see her in adorable colored corduroys because I could never pull them off.
I'm 5'6", but most of that height comes from my torso. My legs are short and curvy, and jeans are usually my least-favorite thing to buy. In fact, I usually find a pair that I like and then live in them for four years until they rip, and I'm forced to shop again.
Alicia is long and lean. Her legs are at least 8 feet long (not really!). While I think she looks great in everything she wears, she says jeans can be tricky for her because longs are typically WAY too long and regular inseams are usually ankle length on her.
Which is why we were all amazed when the exact same jeans (in the exact same size) looked fantastic on ALL OF US. 
The regular inseam was ankle length on Alicia, but the longs were perfect!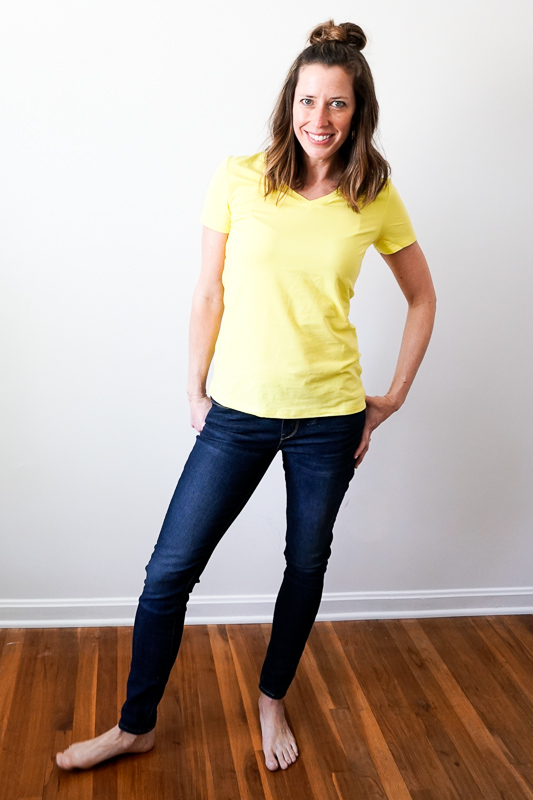 But that's not why we're calling them Universally Flattering!
I'm adding this section after seeing a few comments on Facebook. I know - saying a pair of jeans is universally flattering when three of us  are wearing a size four isn't all that comforting.
While we are thrilled that they fit all of us, that's not why we're calling them universally flattering.
It's because there are over 2,000 reviews on Amazon, and they have a 4.5 star rating. (THAT IS HUGE!)
In  addition to that rating, several of the reviewers have posted pictures and left comments with the size they're wearing.
Several women are raving about their size 14's. One woman is wearing a size 16 and says they're "made of magic and sorcery." 
Another woman writes that she's a curvy 14-16, and that these jeans fit her perfectly.
So please don't think that we are foolish enough to call them universally flattering based on a size 4 try-on session. We're also basing it on the 2,000+ happy customers over on Amazon.
What are these Magical Jeans?
I'd like to introduce you to the Gold Label Women's Modern Skinny Jeans, Signature by Levi Strauss & Co.
Yes - your next perfect pair of jeans is a pair of Levi's. I'm not kidding.
They should probably be classified as more of a jegging than a jean (they're that soft and comfortable), but they still function like real jeans - with working pockets, a zipper and a button.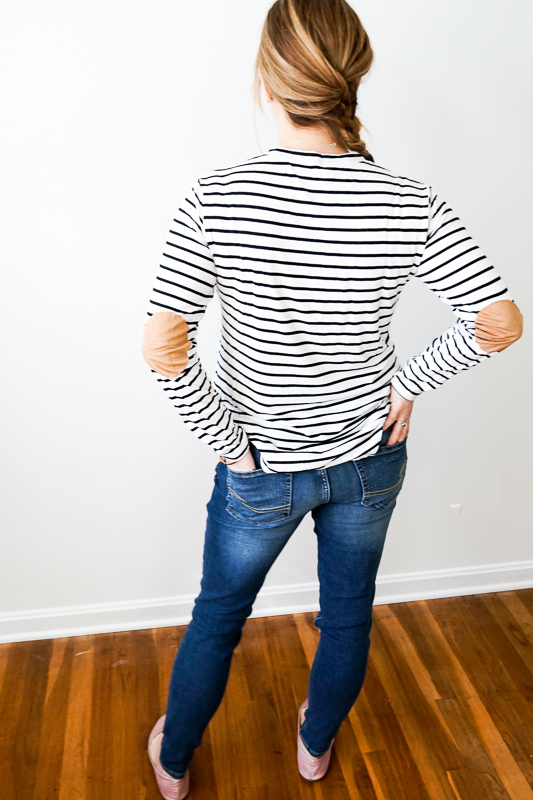 Are you ready for the price? 
While the price varies by a few dollars depending on color and size, most of them are listed for just $24.99 with Prime free 2-day shipping.
Click here to see them on Amazon now.
Some of them are even part of Amazon's Prime Wardrobe - which means you get seven days to try them on and decide whether you want to keep them or not. If you keep them, they charge you. If you send them back, you're never charged at all.
Amazing, right?
Colors and Sizing
These jeans come in 13 different washes, including black. Some are even a little distressed (which I love!)

In terms of sizing, we all found them to be fairly true to size. We're all wearing a size 4 which shows you just how much stretch you can get out of these suckers. You definitely won't want to size up, and if you're on the edge, you may want to size down.
In terms of length, they're available in long, medium and short. Check your inseam to see which is best for you. (Click here to see how to take your measurements for Amazon Prime.)
Order Now!
Listen, I don't want to alarm anyone, but we're finding that if we like something on Amazon, it's best to order it ASAP.
Hopefully unicorn jeans this magical will never go out of stock, but you never know. I recommend ordering a couple of sizes in every wash that you're interested in. 
You can easily return what you don't love using Amazon Prime's free return shipping. (It's so simple!)
---
Want Help? Join our Facebook Group!
You're invited to join the My Life and Prime Facebook group!
You'll get to see all the behind-the-scenes details about what we're thinking about sharing and what we ordered and cannot recommend.
You'll get to weigh in on what we feature in the future (jumpsuits, anyone?) Plus, you'll join a community of ladies that will be sharing their favorite Amazon finds on the regular.
Order something and not sure if it fits? You can upload a pic for helpful feedback.
Plus, we'll be doing fun giveaways every month (like Amazon gift cards and clothing!)
Click here to join the My Life and Prime Facebook group.
---
BECOME AN AMAZON PRIME MEMBER AND CHANGE YOUR LIFE
If you aren't already an Amazon Prime member, click here to try it free for 30 days. I'm sure you already know all of the great benefits, but allow me to elaborate.
You get free 2-day shipping on millions of items.
You also get free RETURN shipping. <– That's one of the best benefits in my opinion.
The Amazon Prime movie and television video streaming library is intensely awesome and included in your membership. (If you aren't watching Mrs. Maisel, then I'm sorry.)
You also get Prime Music – which gives you ad-free streaming of songs, albums and playlists.
You get a ton of other benefits too with Audible, Kindle and free unlimited photo storage (WHAT?). Plus you get 30-minutes advance notice on lightning deals. HELLO!
Click here to try it free for 30 days.
---
LOOKING FOR MORE OF MY FAVORITE AMAZON FINDS?
Click here to see all of our Amazon posts. (Including workout gear!)
Click here to visit my shop on Amazon.
This post contains affiliate links.