If you don't have an air fryer machine yet, these 15 recipes will make you want to get one ASAP. From chicken to healthy fries to vegetables, beef, pork, fish, desserts, vegan, gluten free and even Weight Watchers approved ideas, I'm sharing 15 of the BEST air fryer recipes. (Plus I'll show you where to buy the one with the best reviews!)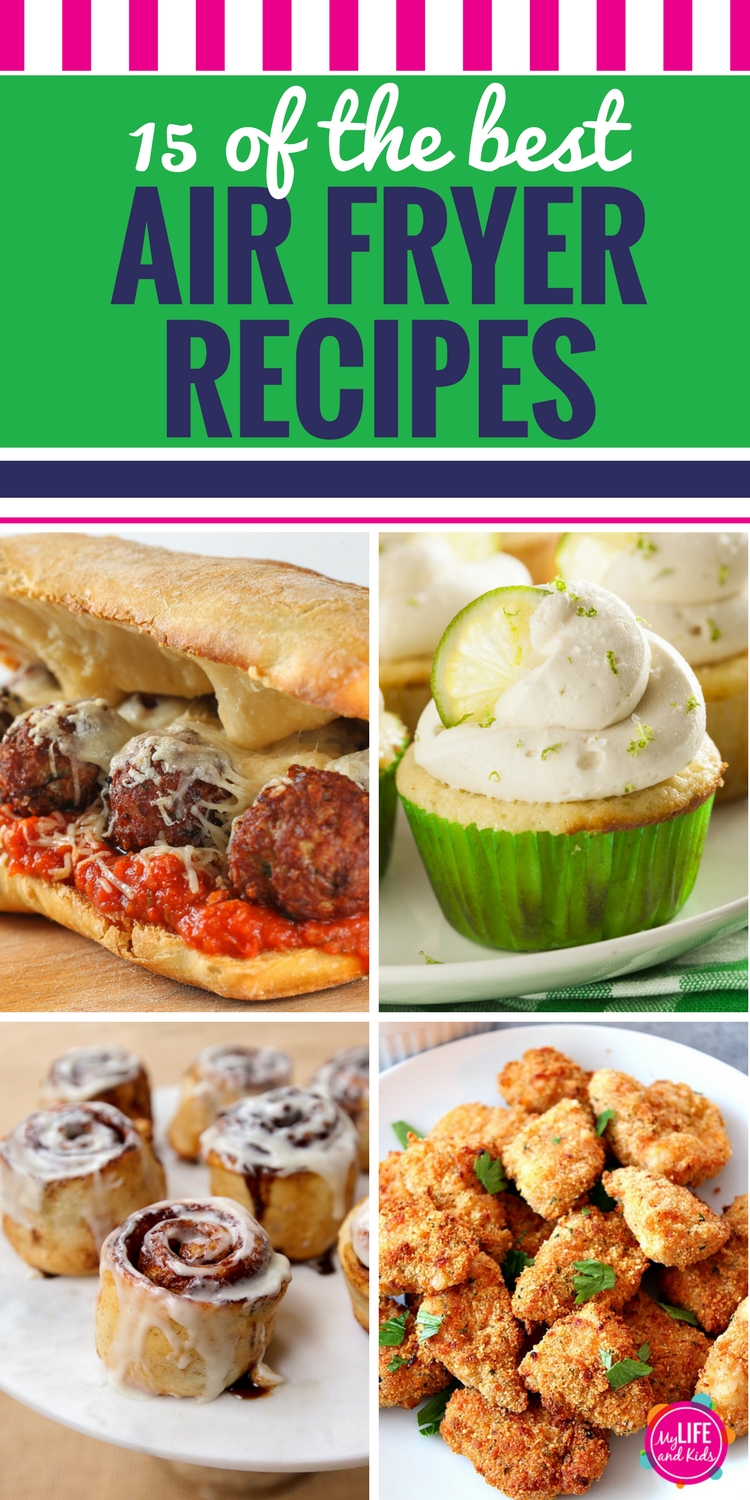 15 of the Best Air Fryer Recipes
Pause for applause...
These chicken nuggets are an incredible threat to the standard grocery store preservative-filled, fried, frozen nuggets we reach for. Trust me, the entire family will love this healthier version of their favorite nugget!
Also, these are quick and easy to make including only 4 main ingredients to lather your chicken with! (Can be made Gluten Free)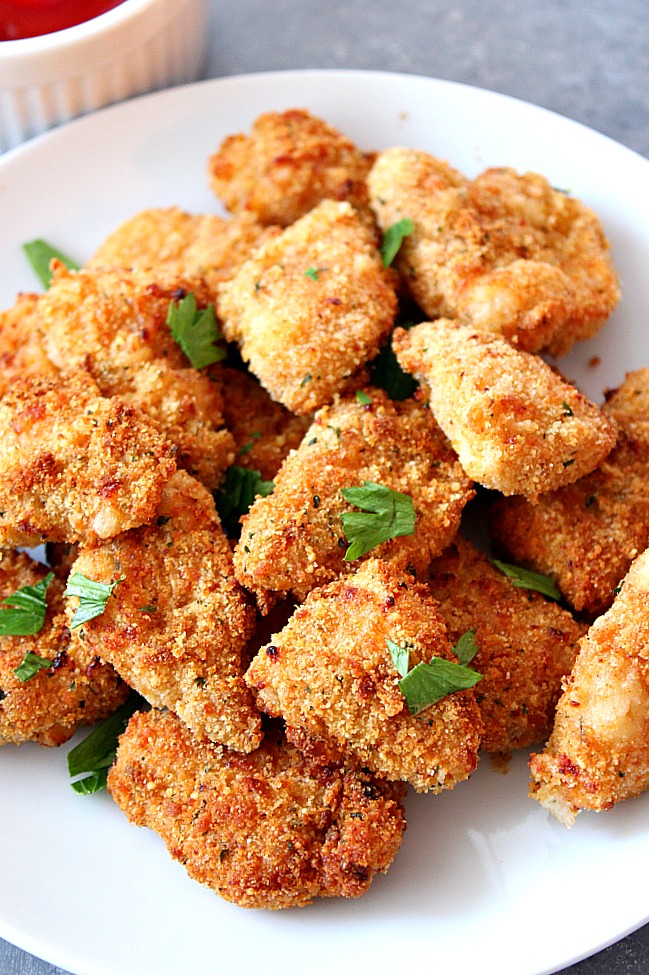 Who knew a can of biscuits could be this good?
That time a biscuit transformed into a DONUT...Using simple ingredients and an Air Fryer, we elevated the standard biscuit into a deliciously deceptive classic! My whole family loves to gather around on weekends and get creative with toppings and dustings for their own customized donut dream.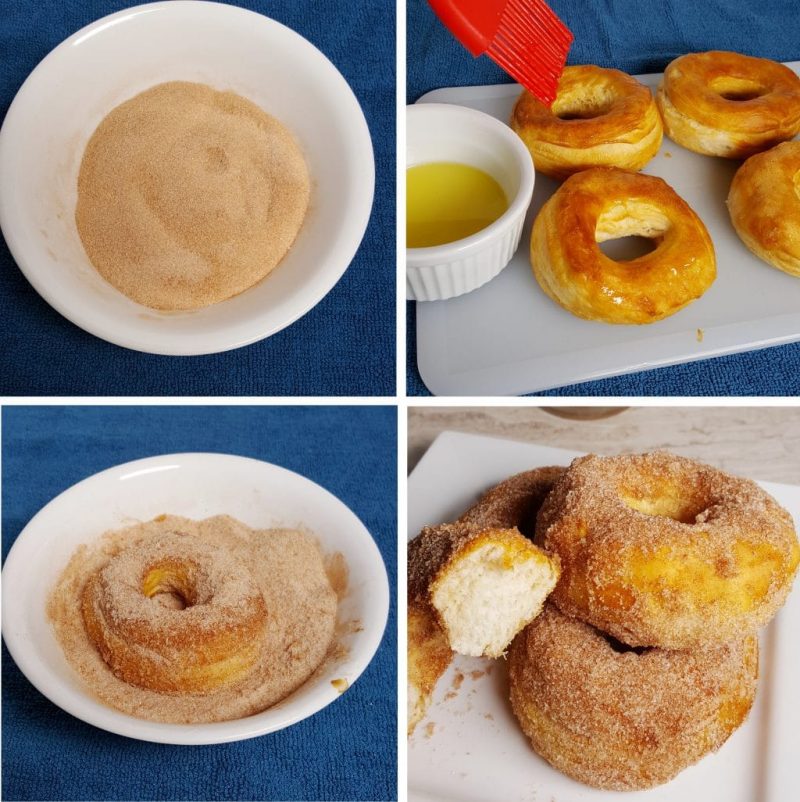 Where have these been all of my life?
Using all natural ingredients, these fries are guilt free and GLORIOUS! Whether the craving is for a traditional fry or elevated to the zucchini fry, we have you covered. Experiment with dipping sauces and spices to customize these little angels to quench the palette of every eater in your household!

Anyone who knows me, knows how passionate I am about the unsung hero of the cruciferous vegetable world: brussel sprouts. I only wish that I had discovered them earlier in my life. Packed with vitamins, antioxidants, and nutrients, these rowdie little buddies can swoop in to save any meal! Super easy and vegan, this recipe is only 3 ingredients. Toss the sprouts with olive oil -or- maple syrup, balsamic vinegar, and a pinch of sea salt and they are ready for the Air Fryer!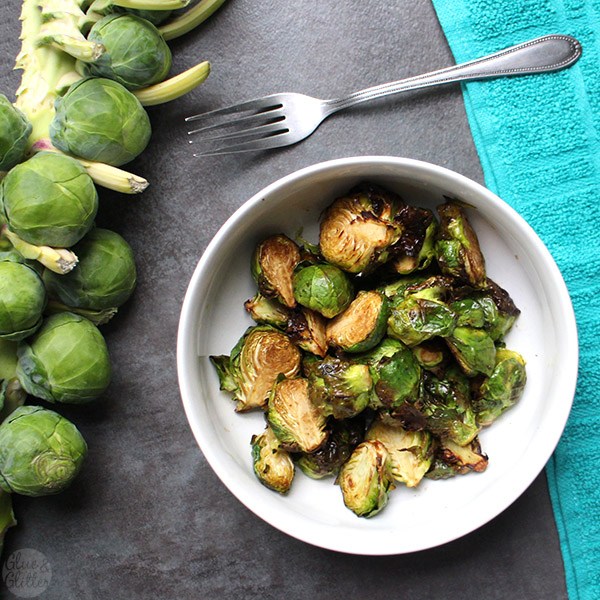 When time is limited and baked potato is on the menu, the Air Fryer is sure to keep dinner on track! After rubbing with oil and whatever seasonings you feel in the mood for, the potato is ready for its short dance with the Air Fryer.
Unlike cooking in the microwave, using an Air Fryer brings back that perfectly crisp skin and moistly cooked potato in no time!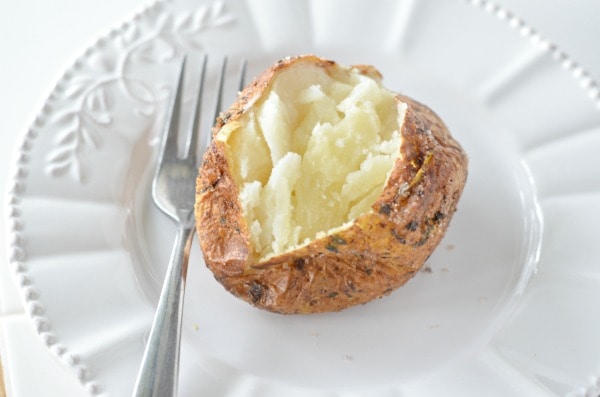 Yes, please! This is the greatest way to preserve the tender and moist standard we demand for pork chops while adding a crisp and satisfying bite through a perfected crust. The kids are convinced that this is the one and only way to eat pork chops. Period.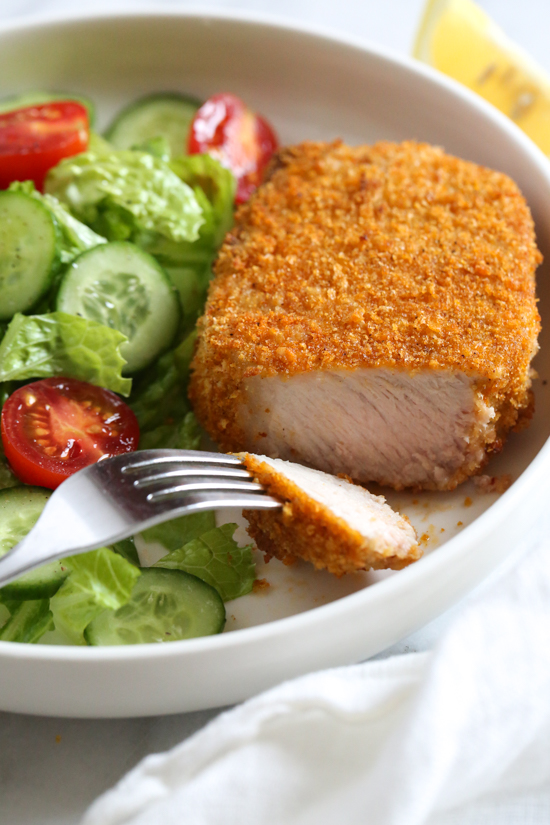 Queue dramatic music...
Yes. This is the world's most fool-proof chicken parmesan ever designed! The Air Fryer cooks each cutlet to perfection, leaving the chicken moist and flavorful, while creating a perfectly crisp crust. For our family, this is tops on our list of comfort foods!

Making desserts in the Air Fryer was a big leap for my family. After trying this easy recipe one time, we were completely hooked! These cinnamon rolls are cooked with the perfect moist, chewy insides that we all love, but this sweet treat is elevated by the slightest crisp outside! When lathered in the warm and scrumptious glaze, the cinnamon rolls will become an instant classic for your whole family - I promise!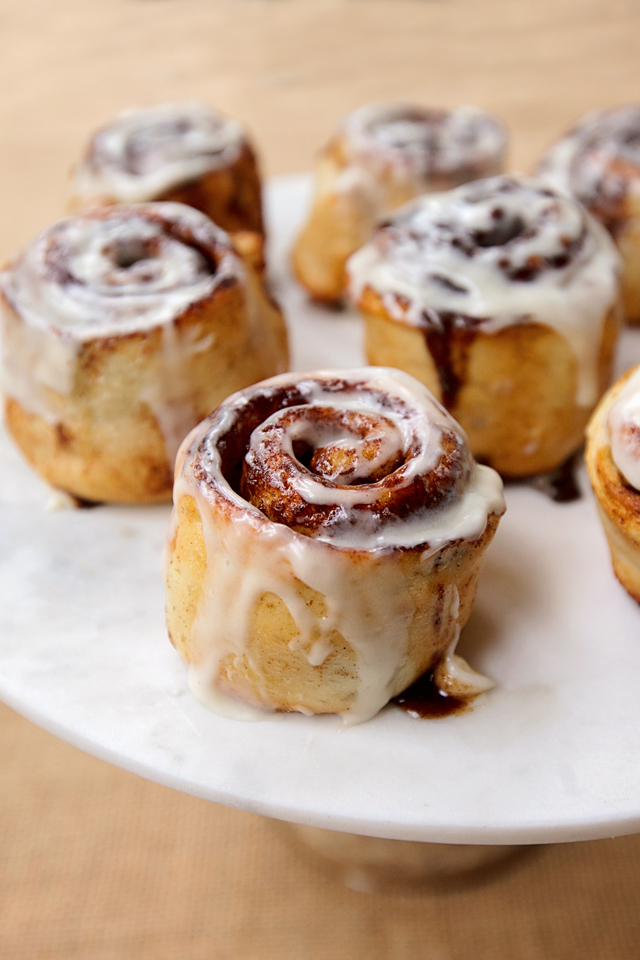 Lemon in any dessert form brings me unparalleled joy. These Air Fryer blueberry lemon muffins satisfy with every single bite. They are packed with nutrients and antioxidants, while also being sweet enough to quell even the strongest craving! We double batch this recipe and enjoy these little guys for breakfast throughout the busy week.
They are also freezer friendly!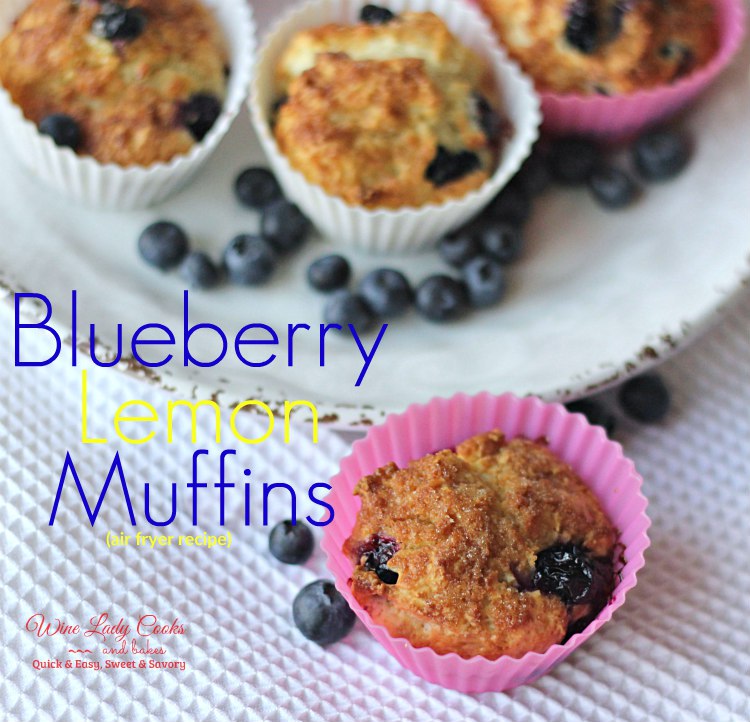 Meatballs are a serious business in my family. When I dazzled my crew with these Air Fryer meatball subs, minds were blown. Not only is this an opportunity to celebrate healthy and clean eating habits for a lifetime, it is real triumph of taste and simplicity.  Best part for me: double (ah HEM, or triple) the recipe and freeze for future meals!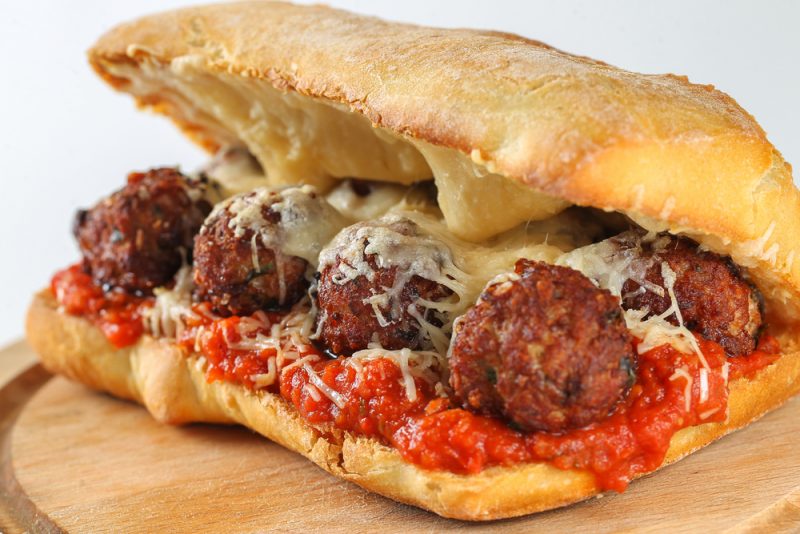 Look at these little fellas.
There is no thing that makes me swoon like a bite-sized, itty-bitty slider.  This recipe can be taken in any portion size direction that meets your needs. While most evenings, we enjoy regular sized burgers, my kids go nuts over mini-sliders. In my family, slider night is the BEST night! These are quick and easy and DELICIOUS. We love to customize our own burgers to really explore and tease out new combinations of cheeses and fresh veggies!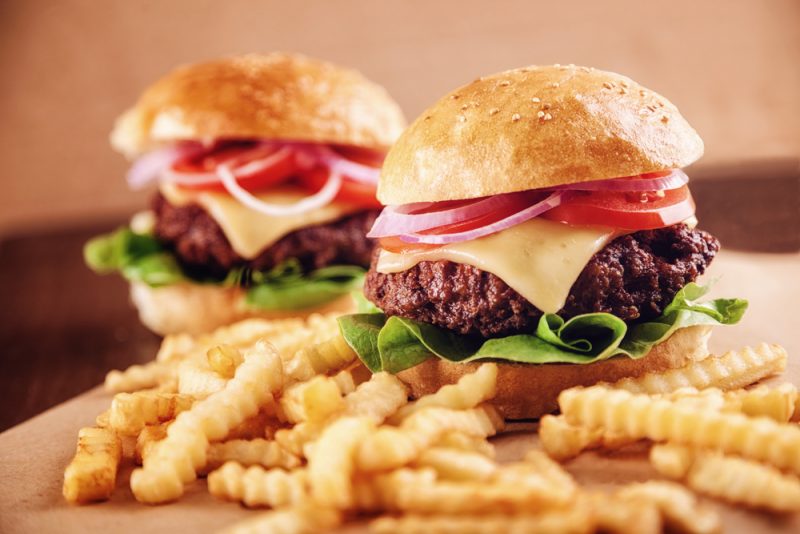 Ok. You know what?
Stop everything. Do this now.
These are the most incredible cupcakes - bursting with bright, bold flavors! The Air Fryer cooks them to perfection and seems to really seal in all of the punch we expect from key limes. Absolutely look no further for this dreamy food that will make you feel like you have your toes in the warm sand and not a care in the world!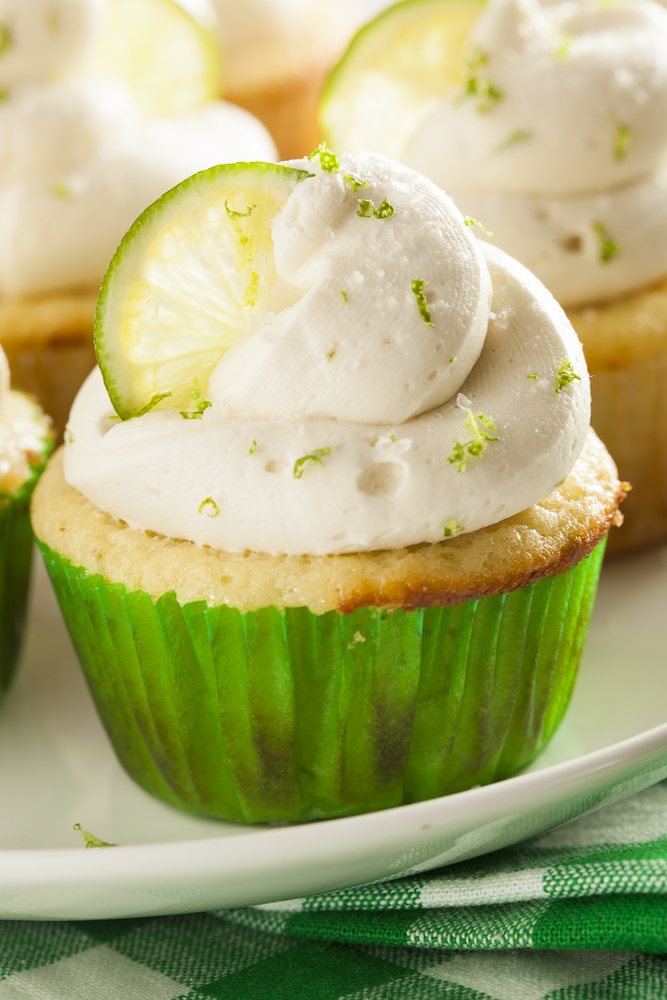 This is such a precious way to enjoy all the feels. We LOVE ramekins!This, combined with the Air Fryer, allows us to cook and serve something so darling and perfect in just minutes! This mini apple pie is easily transported, frozen, and most importantly - devoured!!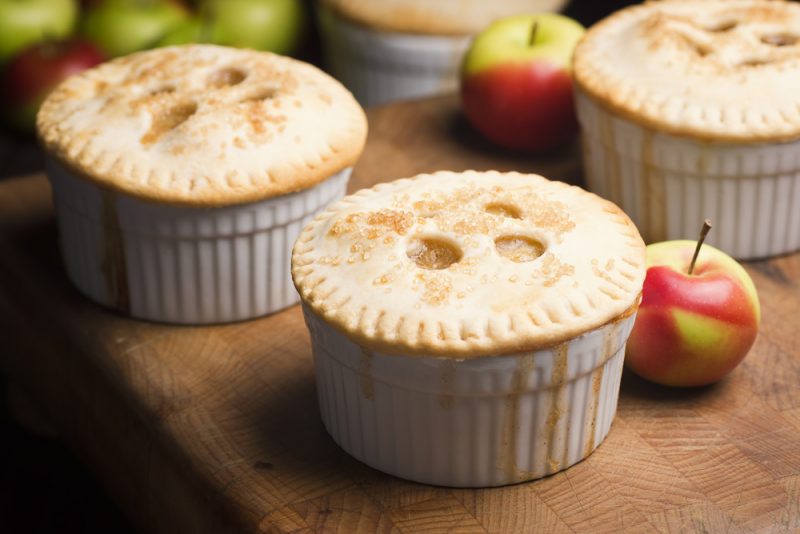 When nothing else seems to fill the soul, this incredible classic - which has been perfected over centuries, is our go to meal. Warm, perfectly moist and firm, the Air Fryer makes meatloaf completely foolproof and effortless.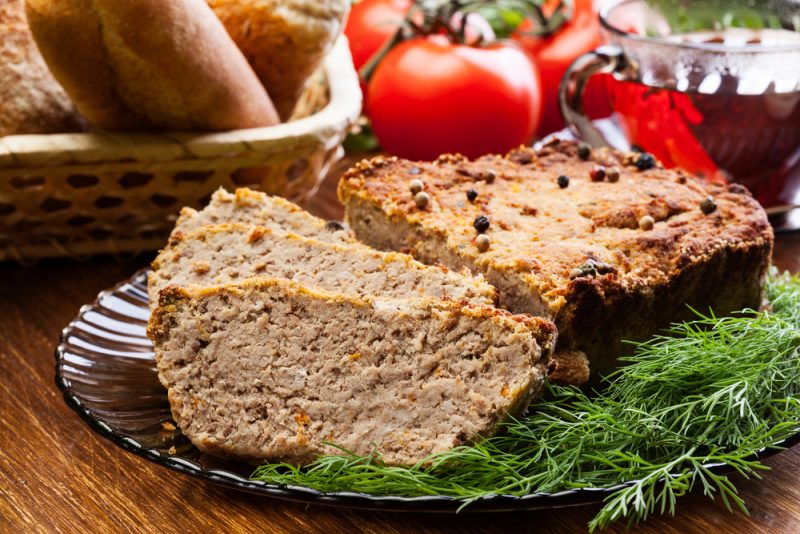 Let let me just tell you - there is nothing more satisfying for a midwest girl who loves her pickles than these Air Fryer crispy pickles. Watch out though, once you realize how quick and easy it is to make these - they will become a staple treat on your meal rotation! In fact, a house party is just not the same without these little zingers! Mix and match your favorite dipping sauces, or eat alone.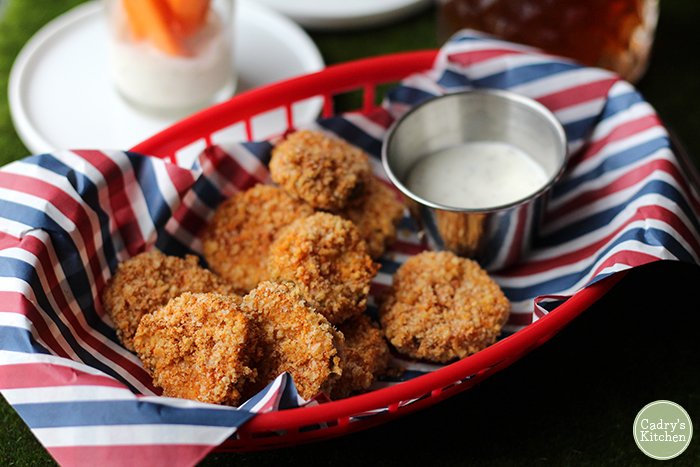 What Air Fryer Should You Buy?
Finally convinced you need an air fryer but not sure which one to buy?
This post contains affiliate links.