My Husband
Banned From the Lottery
By |
Even Steven banned me from Craigslist, and now he's banned me from the lottery too.
I don't play all that often – maybe once a year. But when I do buy a ticket – I have NO DOUBT that I'm going to win.
Seriously.
For at least 24 hours, I'm ABSOLUTELY positive I'm going to win.
I pick out my outfit that I'll wear when the TV crew shows up to interview me. (Yes- granny panties and all.)
I make sure not to post anything ridiculous on Facebook like, "If I win, we all win."
I force Even Steven to sit down and make a list of all the things I'd do with our money when we win:
*Pay someone to peel the wallpaper and paint the hallway
*Hire a cleaning lady to come twice a month
*Hire someone to go into the garage attic to get some stuff down for me (Even Steven has been refusing for nearly a year now)
*Buy a bunch of Christmas lights and do it up right this year
*Hire a personal trainer (hoping to find one that will just exercise FOR me)
*Donate a bunch to charity
*Buy a TON of Crisco just to have on hand
*2-ply toilet paper, BABY!
That's as far as I've gotten. (And yes – this is the face Even Steven makes when he sees my list.)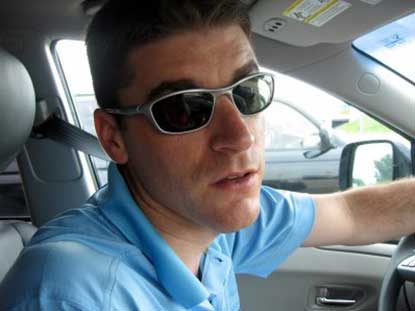 Despite my endless optimism, I've yet to win the lottery. And I'm usually really, really shocked to lose. I have a day-long pity party and cry as I put away my "I just won the lottery outfit."
Even Steven hates to see me like that.
So I'm not allowed to play anymore. And that's fine for now.
But someday – I just know – someday – I'm gonna win it big.
And if I win, we all win**.
**By "all" I am referring to my immediate family members and some extended family members. Thank you.