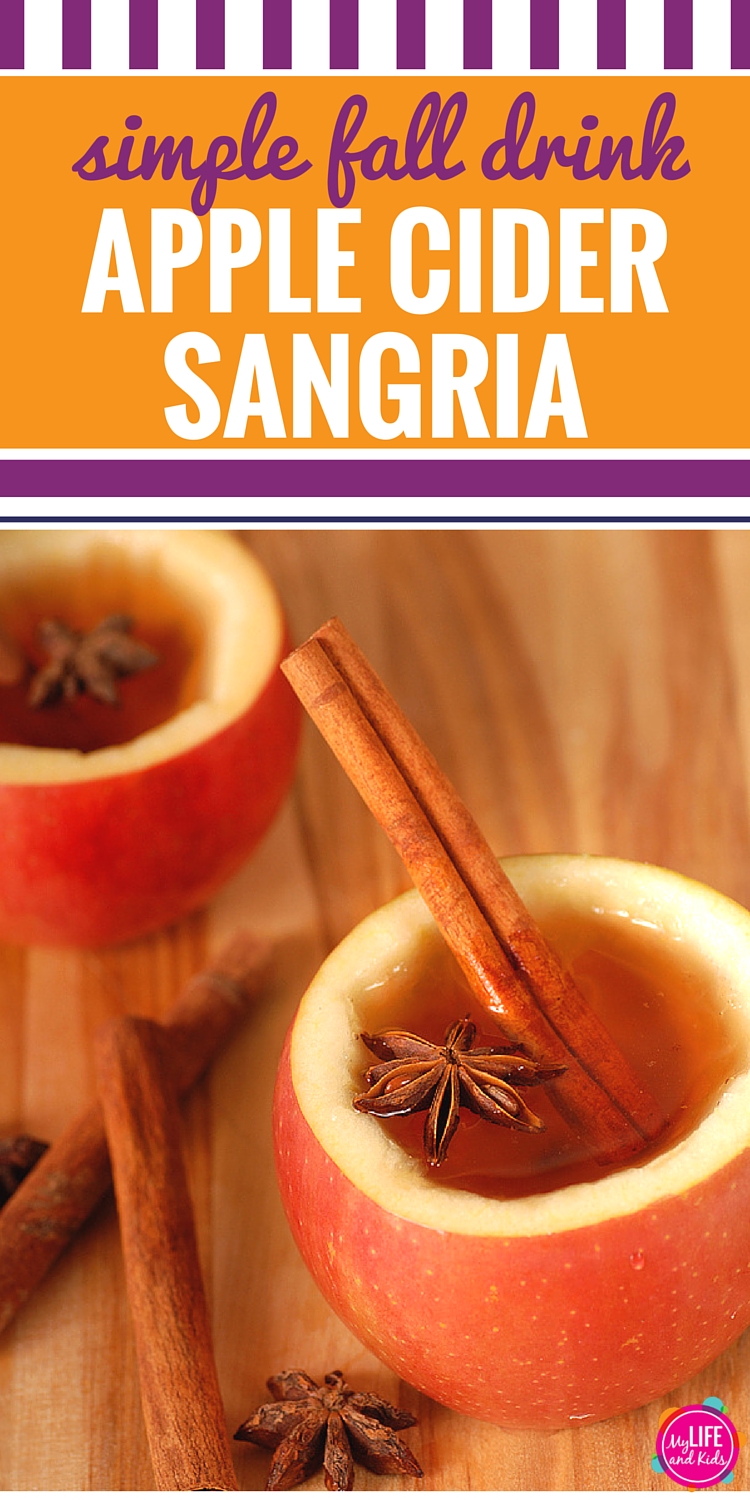 Looking for the perfect drink to serve at fall parties or looking for some fun Thanksgiving (or holiday) cocktails? This simple apple cider sangria recipe is just what you're looking for. Made with real apples and cinnamon, it's easy to prepare and will be a hit at all of your fall celebrations.
Apple Cider Sangria
Ingredients
1 bottle (standard size) of pinot grigio (I used just the 2 Buck Chuck from Trader Joe's)
2½ cups fresh apple cider
1 cup club soda
½ cup honey brandy
A few dashed of cinnamon or pumpkin pie spice
2 honey crisp apples, chopped
2 pears, chopped
Cinnamon sticks
Instructions
Combine ingredients, stir well, and serve!