Looking for your perfect date night outfit that you can wear with jeans? Winter, spring, summer or fall, I'm sharing some of my favorite cheap and affordable Amazon shirts that are fun and flirty.
Make them dressy or keep them casual, they can all be classy or romantic depending on your accessories. The best part? You can style these tops for the office or the playground taking you from day to night. Don't be afraid to buy clothes on Amazon. All found on Amazon Prime. NOTHING over $30.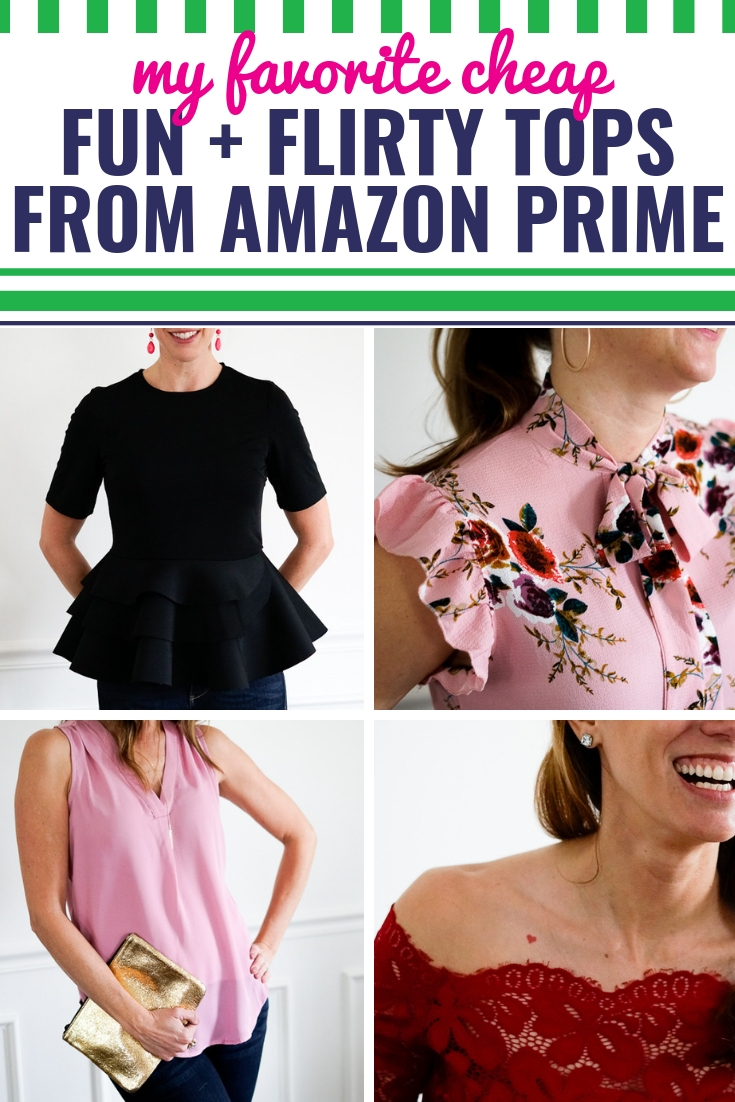 Amazon Fashion Finds: Best Fun and Flirty Shirts Under $30
Buying clothes on Amazon can be overwhelming. Can you trust the reviews? Can you trust the images? Are the clothes legit? Is it really okay to buy clothes on Amazon?
I'm making the process as easy as possible for you. My team and I are scouring Amazon fashion to find our very favorites (through trial and error) and sharing the best of the best with you.
We're only sharing the clothes that we love that are available on Amazon Prime for $30 or less.
And sometimes they're a lot less!
Keep reading for all the details and tons of pictures.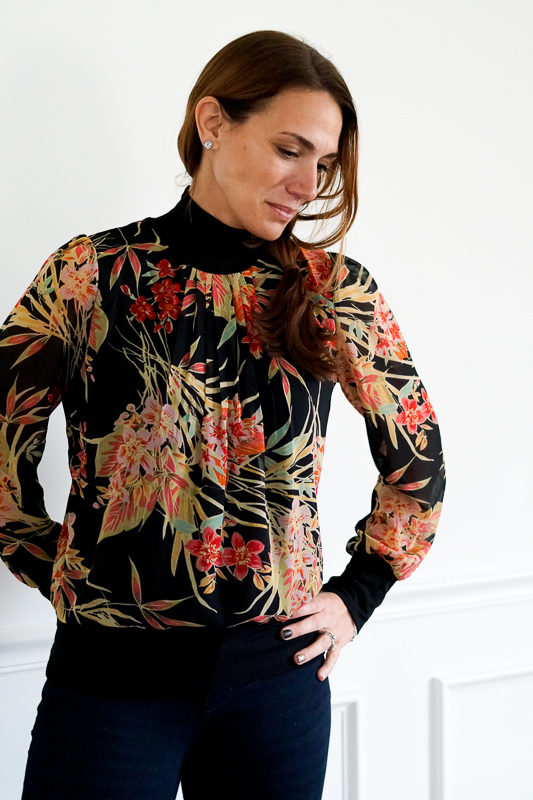 This is an incredibly versatile, flattering top that can be worn with jeans, dress pants or even a pencil skirt.
The only thing more flirty than the perfectly cuffed sleeves are the dainty shoulder pleats that are made to flatter every shoulder. This top has a generous cuffed waistband that perfectly frames the waist and keeps everything in place (conceals alllllll the muffin top)!
Price: $26.99 (also comes in polka dots and flowers)
Fit: Fits fairly true to size. This is a medium.
Click here to see it on Amazon.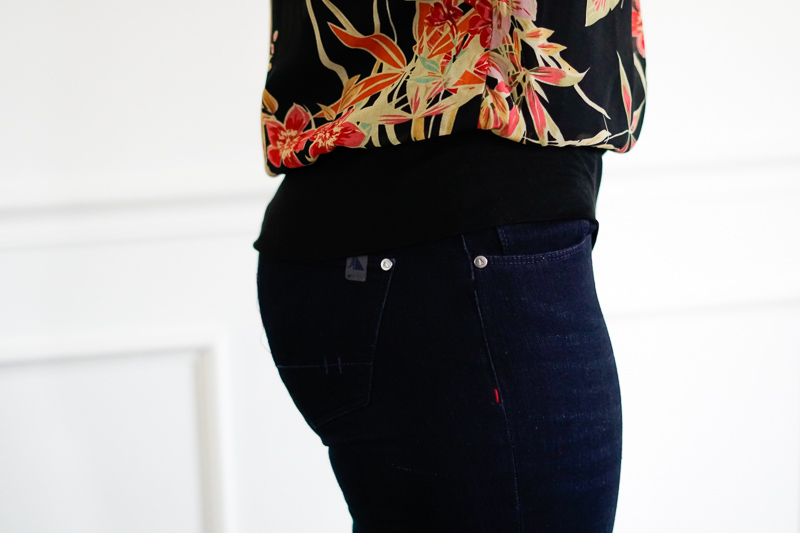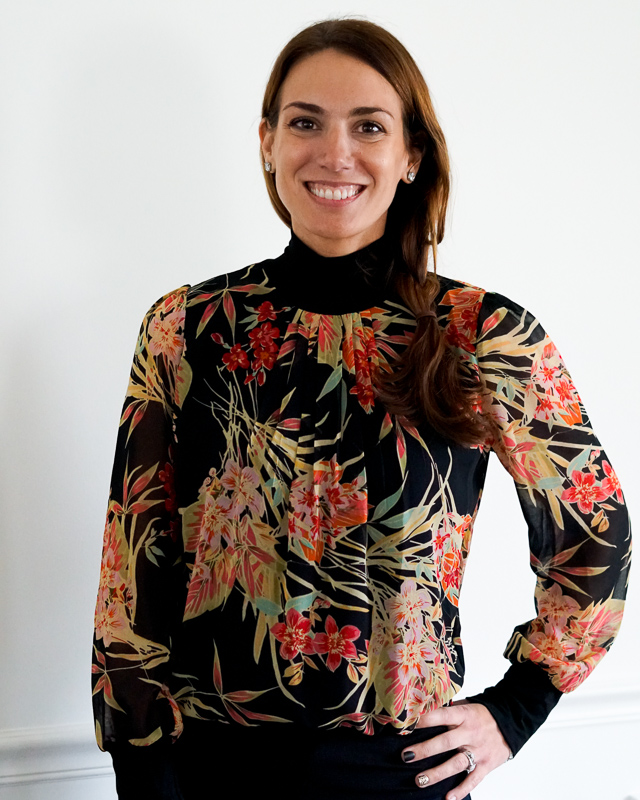 ---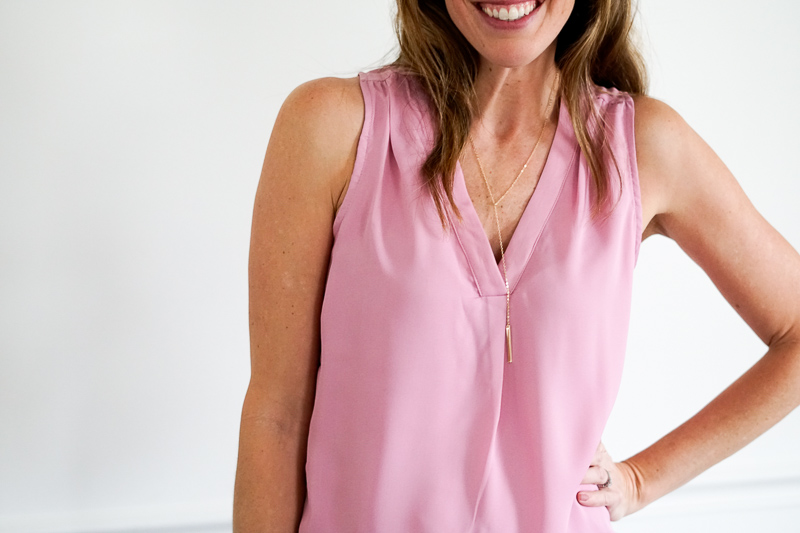 This plunging neckline is perfect for date night. Because it is a layered top, the fabric gracefully frames your best features without getting caught up on any imperfections.
We love it in the soft mauve, which is a sexy neutral that can be accessorized or stand alone with your favorite jeans! It comes in a wide variety of colors and patterns though, so be sure to check them all out.
Price: $25.99
Fit: True to size. This is a size Medium.
Click here to see it on Amazon.
Like the necklace? Grab it here for just $9.99!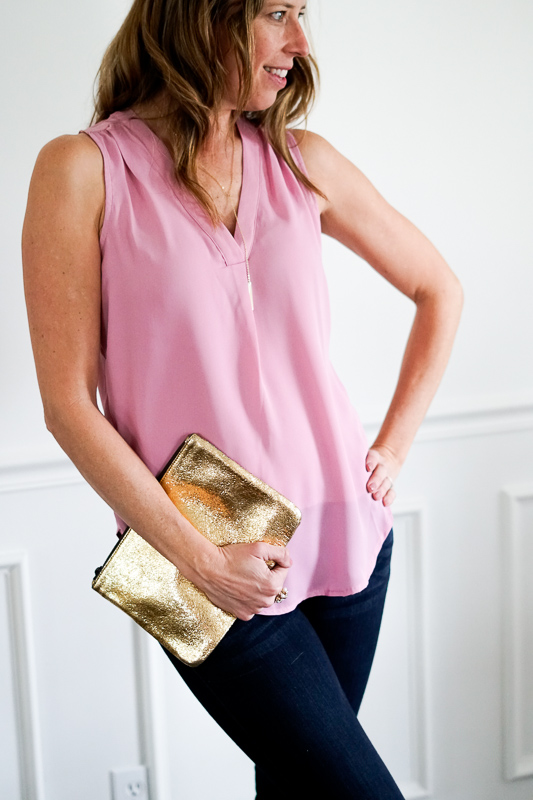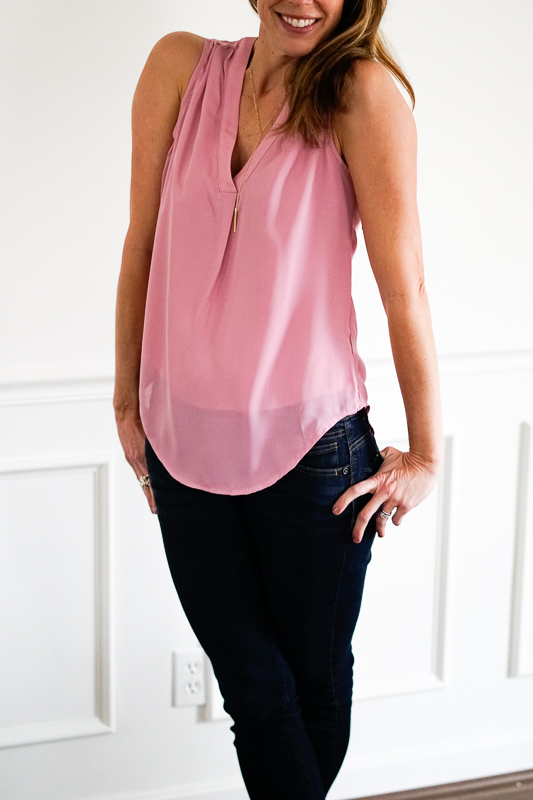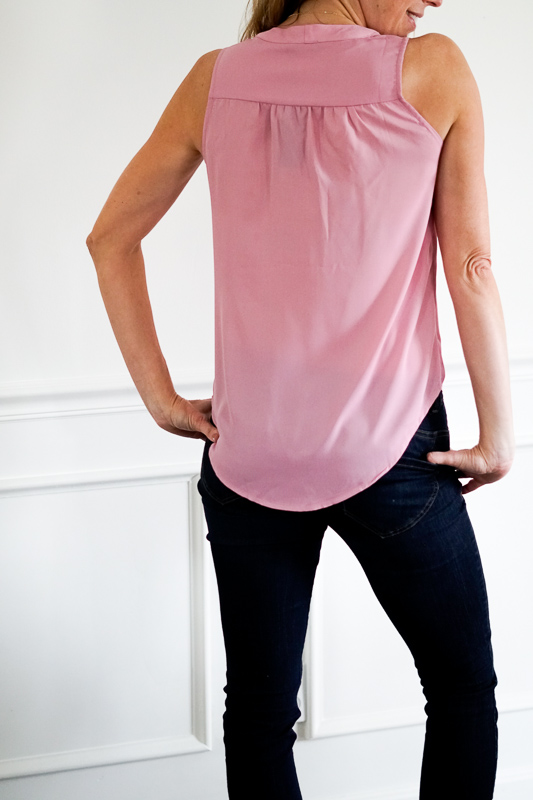 ---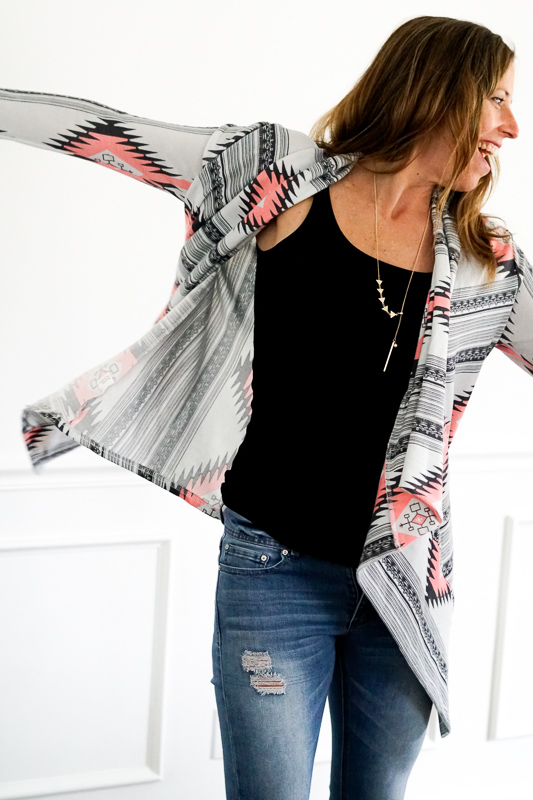 This is the sweater that every single woman needs.
Every. Single. Woman.
We're so serious, that an entire post is being dedicated to it. Stay tuned.
In the meantime, you should do yourself a favor and just buy it before it's sold out.
Seriously.
Price: $21.99
Fit: It's meant to be large and cozy. This is a size Small.
Click here to see it on Amazon.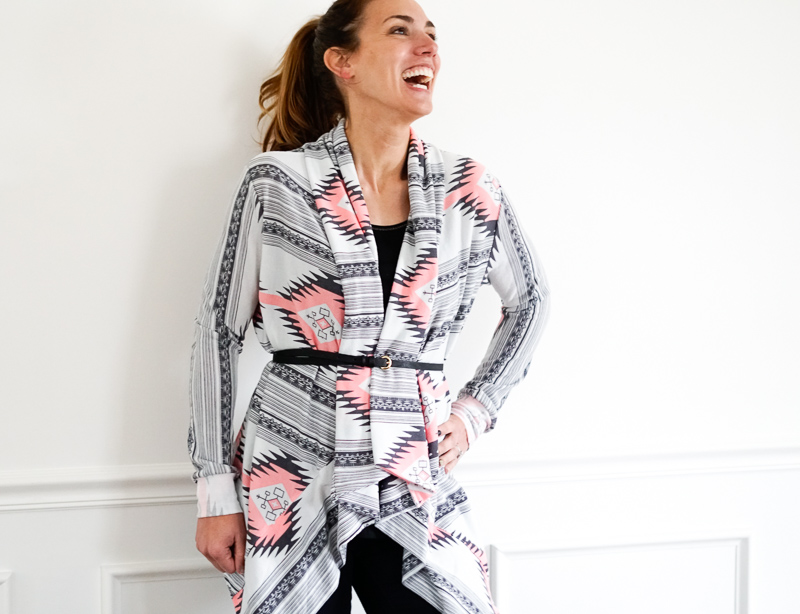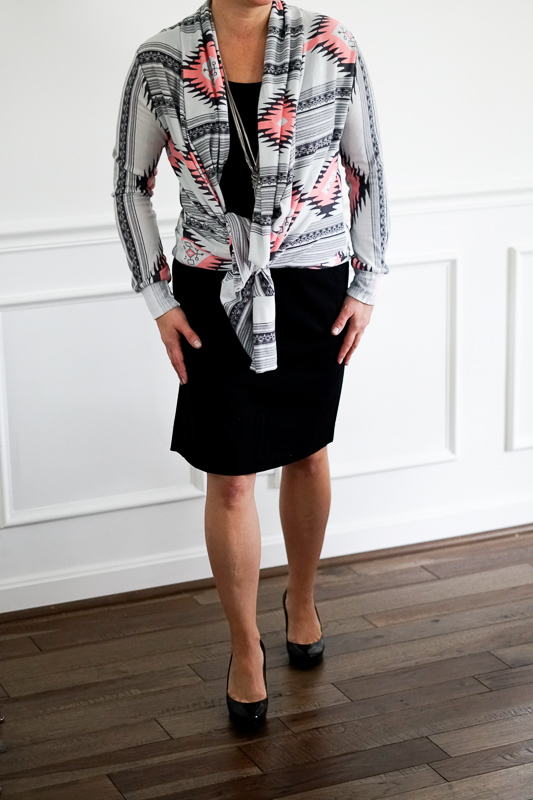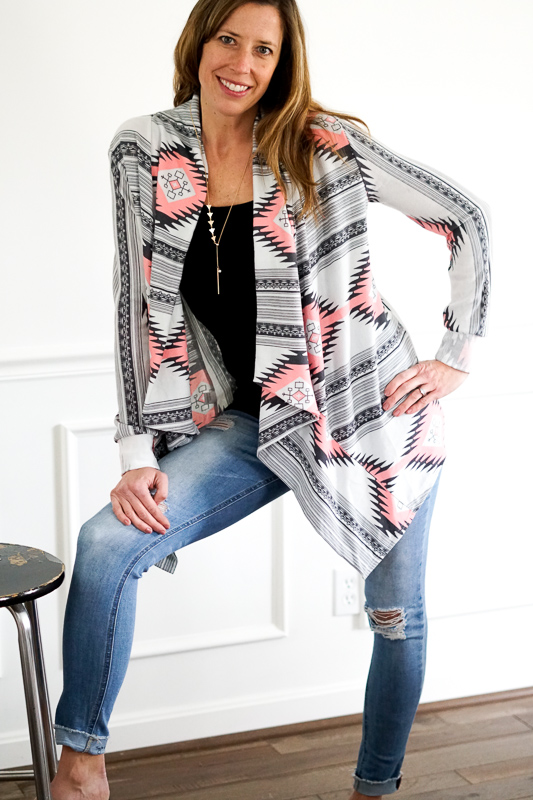 ---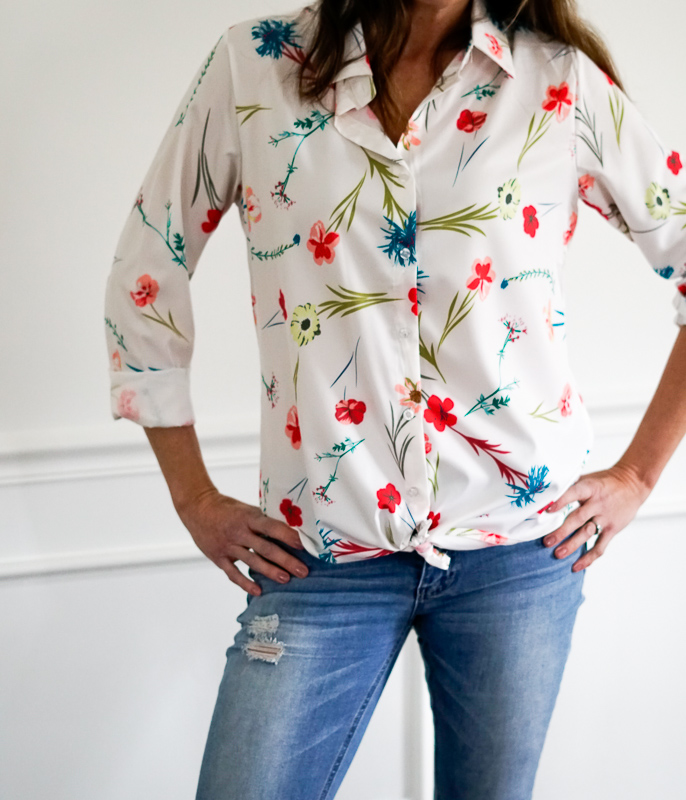 The only thing that has me more excited about this INCREDIBLE, flowered print is the feminine, flowing structure of the top. The sleeves add even more sleek detailing to this gem as they generously open without an actual button-down cuff. While they resemble a kimono sleeve, they are modest and perfectly designed to roll up or leave open (charming with stacked bracelets!).
Available in several colors. Can be worn with your favorite skinny jean, short, skirt/jacket, or - as a flirty cover for your bathing suit (SQUEEEEEEEEEEE!!!!!)
Price: $17.99
Fit: This runs a little on the larger side. Feel free to size down one size. This is a size Medium.
Click here to see it on Amazon.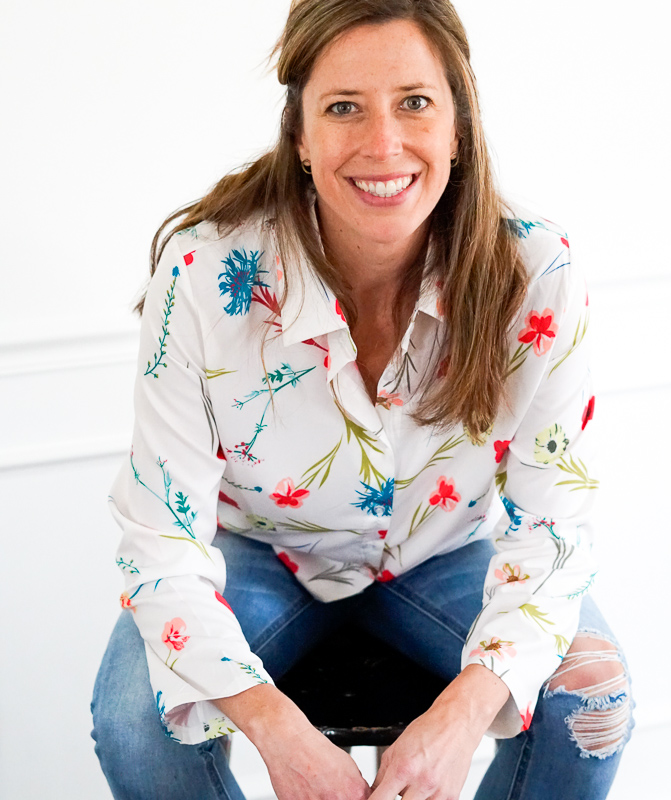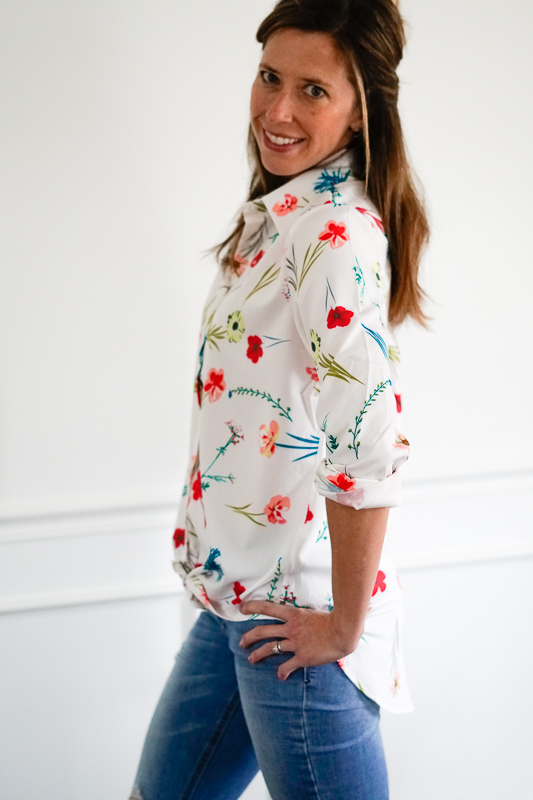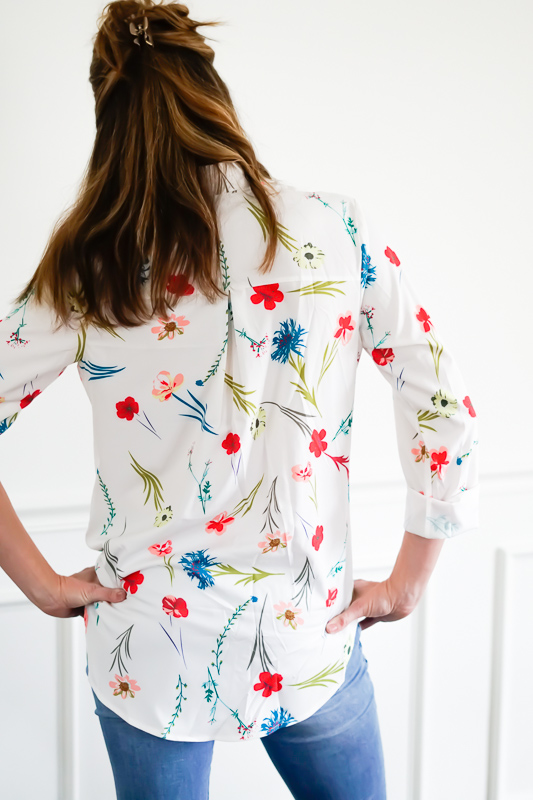 ---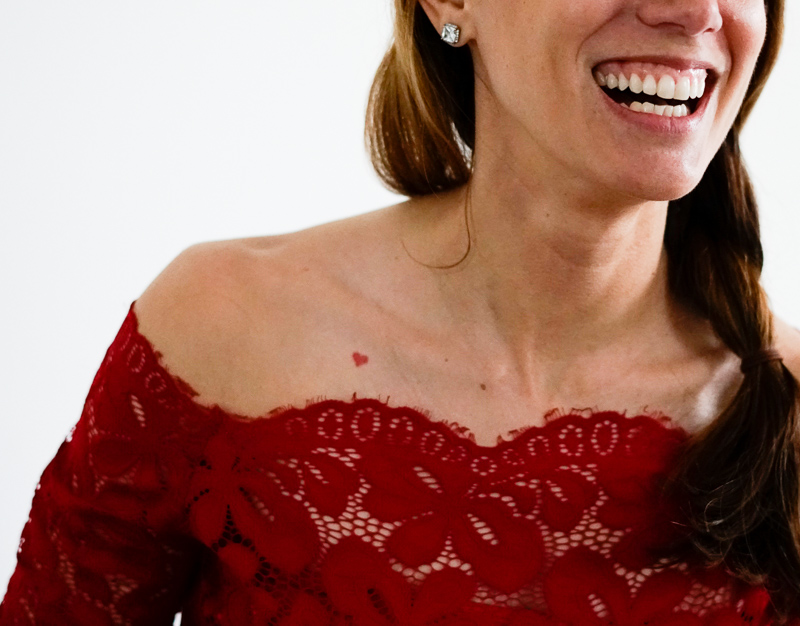 A top like this should be in every closet. Here's why…
For those special occasions when you want to dial up date night, this top is all you need. It has two layers, so the shirt can shift with you while NOT getting caught up on troubled areas that we don't want to emphasize (muffin top). It can be coupled with your favorite jean, black pants or a sleek skirt. The need to accessorize is minimal (a stunning drop earring would be perfection)!
This is also a great top to pair with your favorite blazer! The neckline is delicate and polished making it an accessory all on its own. (Bonus if you have a tattoo near your collarbone.)
Comes in several different colors, although darker colors will tend to be more flattering!
Price: $24.49
Fit: You may want to go up a size. This is a Medium.
Click here to see it on Amazon.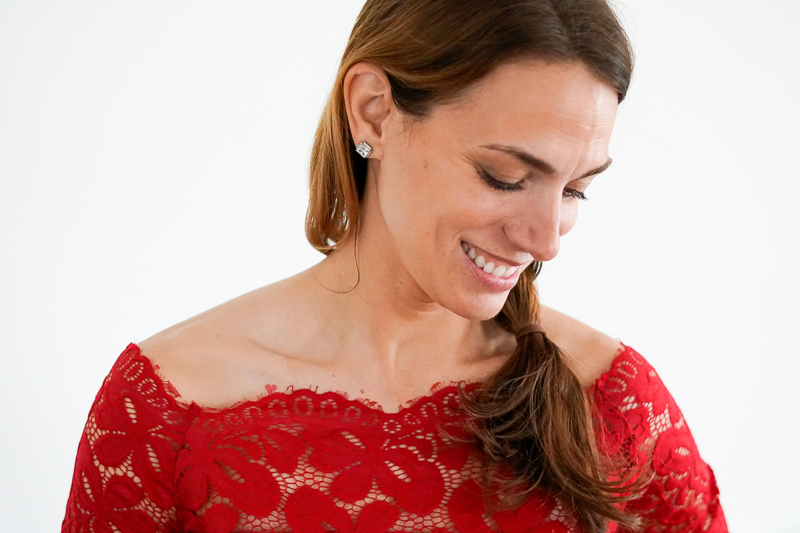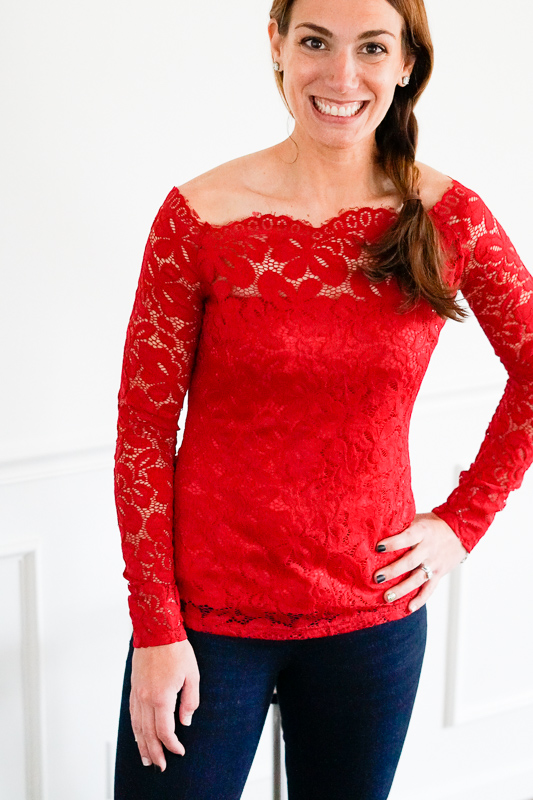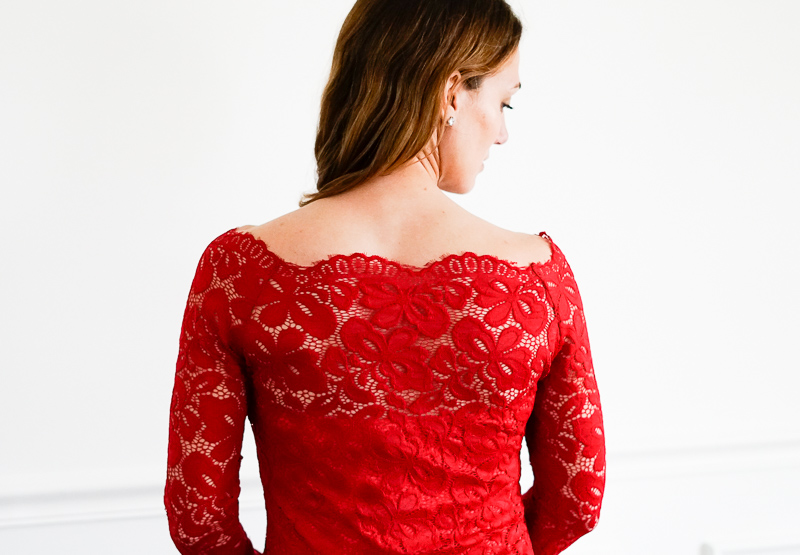 ---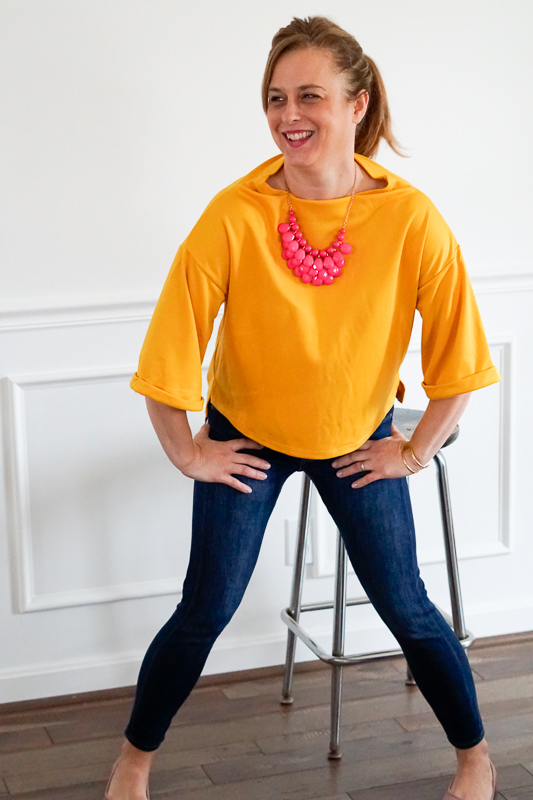 This top has the confidence and structure to elevate your date night wardrobe. The sleeves are an exaggerated width and the perfect ¾ length!
The neckline is precious as a stand alone statement, or can be dressed up with a bold, bright necklace! We love the length and high-low detailing of the hem.
For the longer torso crowd, add your favorite cami or tank to lengthen the top. Black pants and a black tank is sure to create that long, lean look we love for date night!
ProTip: match shoe/boot, tank, and pants to create length in the body! To take this look further, try adding a high ponytail to your gorgeous hair!
Price: $15.99
Fit: Fairly true to size, or maybe a little on the large side. This is a size Medium.
Click here to see it on Amazon.
Like the pink necklace? Grab it here for less than $13.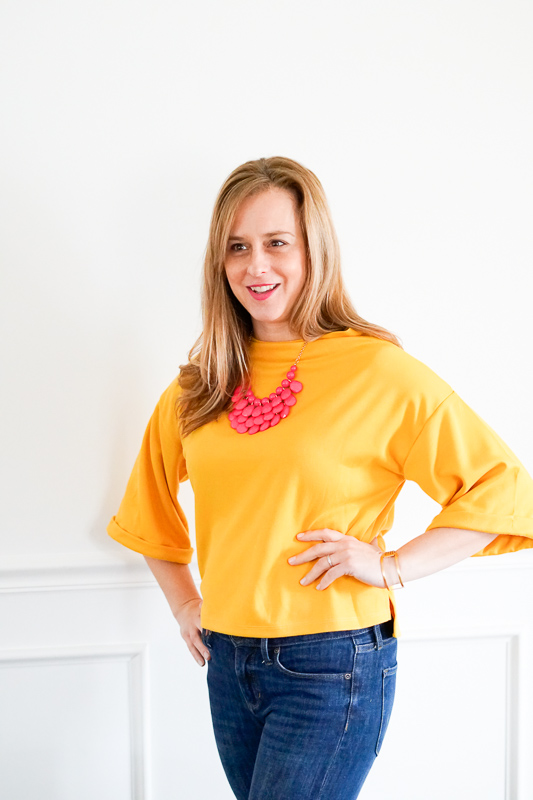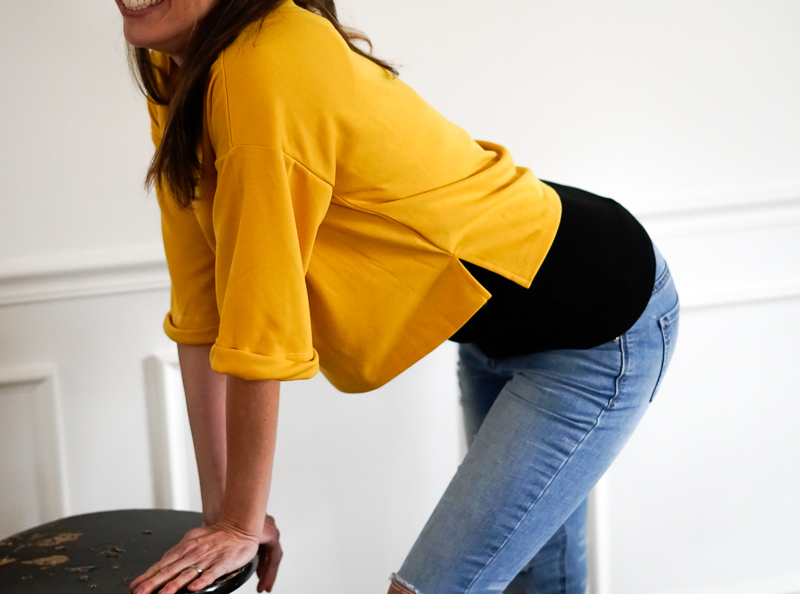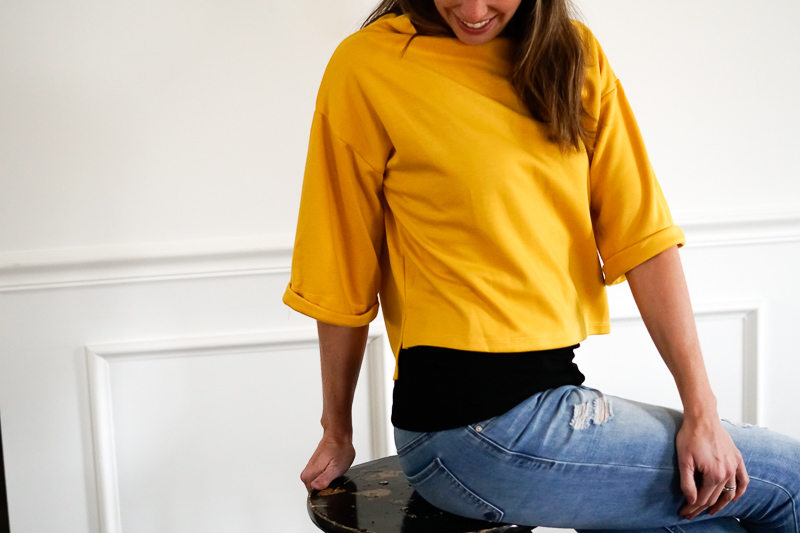 ---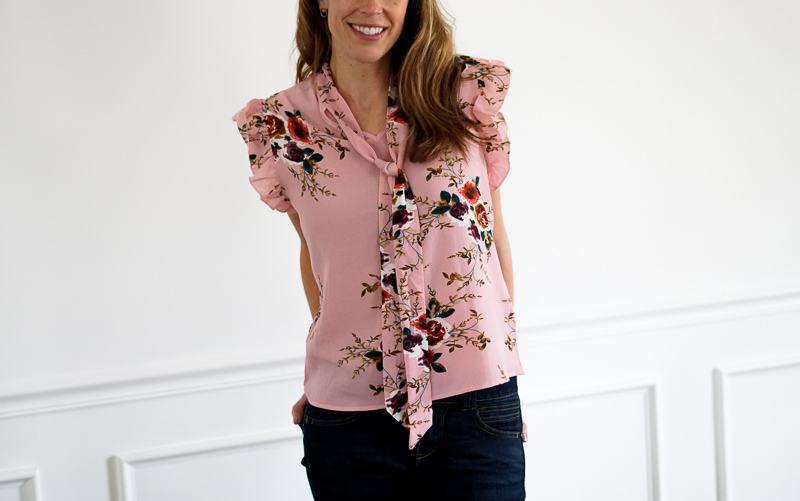 This flirty blouse has so much versatility! It comes in every print and color imaginable, so pick what makes your heart sing!
The tie can be arranged to emphasize your personal style. While one of our moms loves a loose, carefree knot, another ties a bold, high bow. The sleeves are ruffled which adds a slimming dimension to the upper arm.
For a sizzling date night, this top can stand alone or be worn with your sweetest cardigan! No need for over complicating the accessories as this top carries all the character a girl needs.
Price: $20.99
Fit: True to size. This is a Medium.
Click here to see it on Amazon.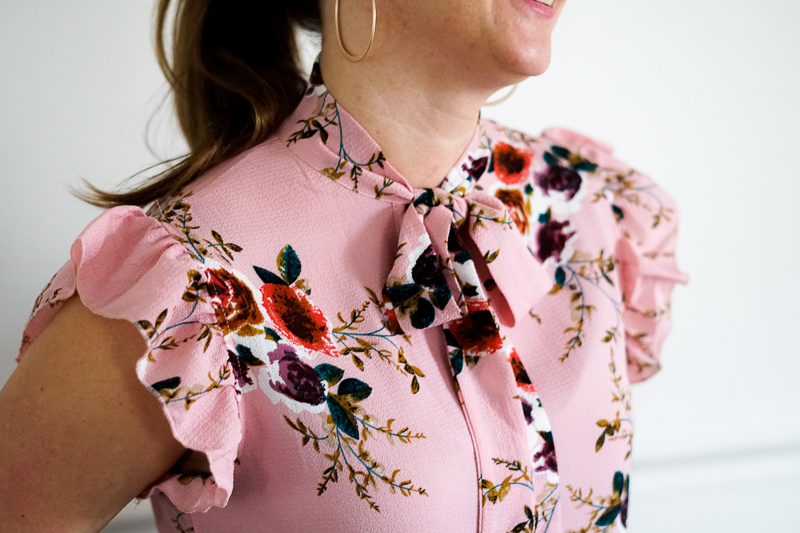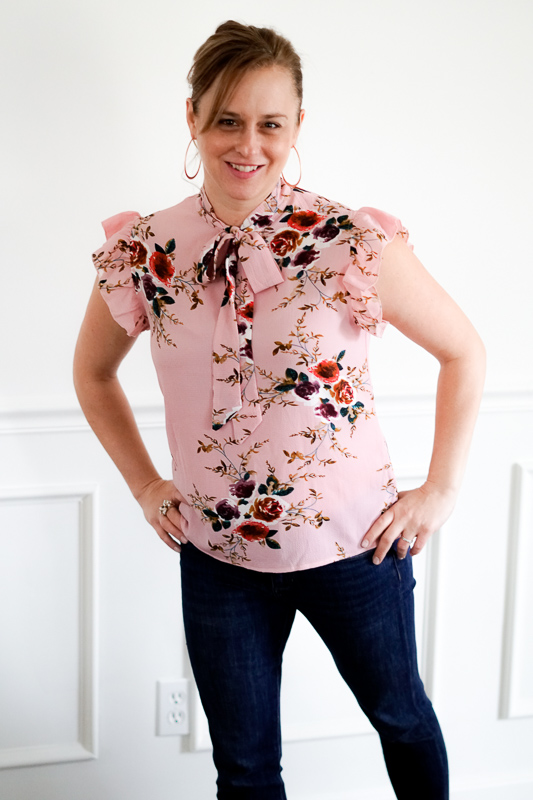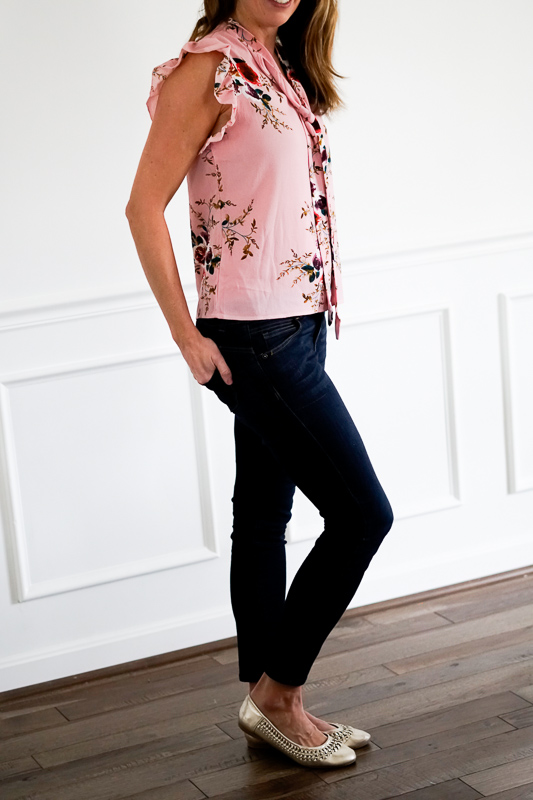 ---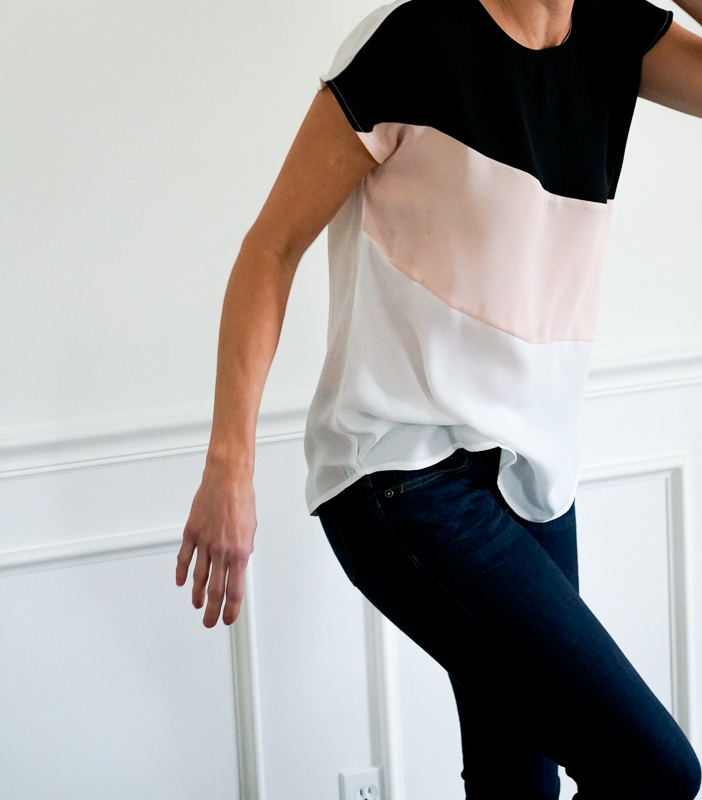 This flirty top is as chic as it is versatile! We love the color block diagonal pattern as it elongates the body and flatters every figure. It is flowing and perfect for those of us with longer torsos!
Check out the link to decide which of the incredible color choices makes your heart sing and rounds out your personal style.
Combine this look with your favorite dark wash or distressed skinny jean or dress it up for work by adding a jacket and long necklace to polish it off!
Price: $14.99
Fit: Runs a little large. This is a Medium.
Click here to see it on Amazon.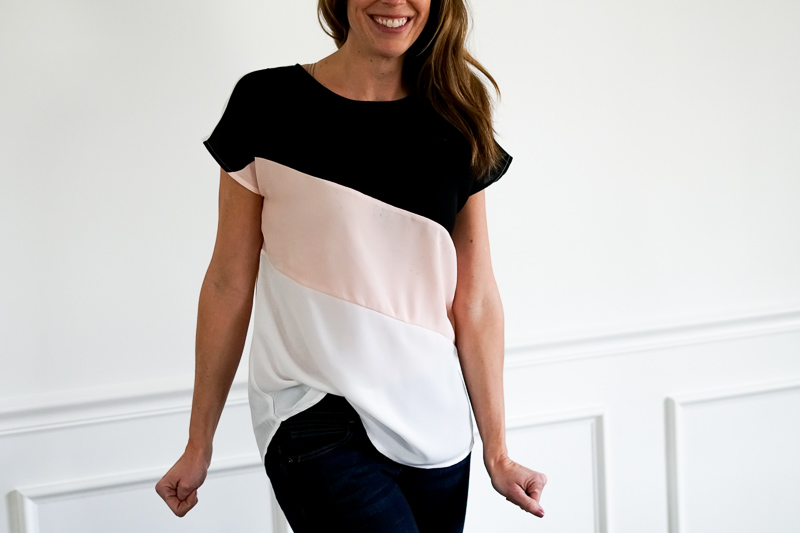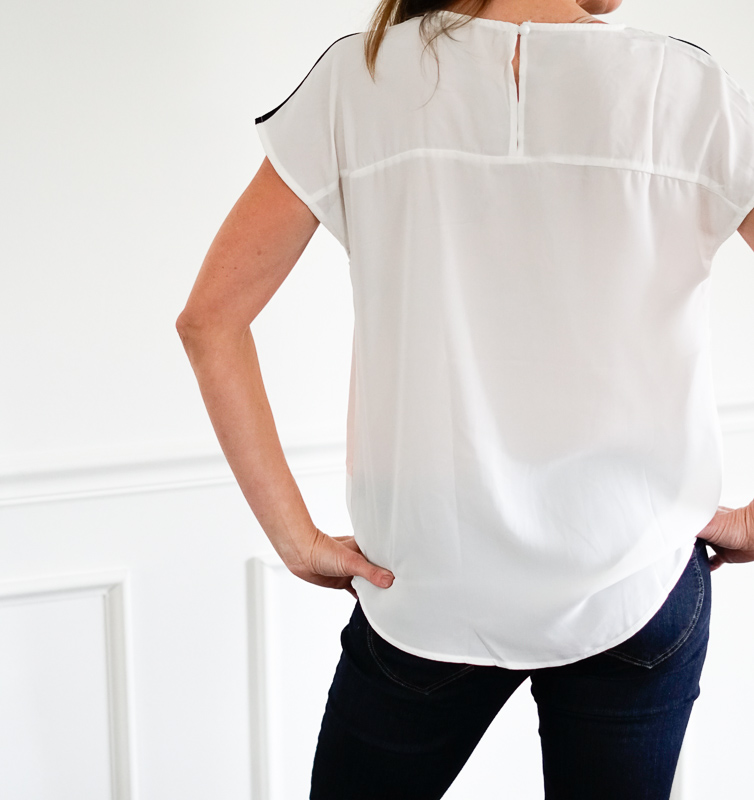 ---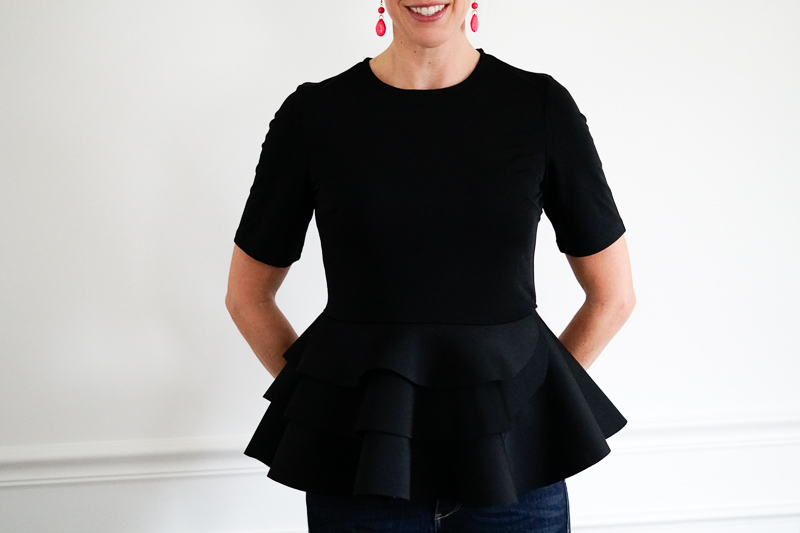 This is one of those tops that can be quickly underestimated UNTIL you treat yourself to trying it on. The hemline is intentionally short on this beauty to add more flirt to the layered bottom, hitting just above the belly button on our moms. The fabric is comprised of spandex, polyester, and cotton, so there is a TON of stretch while also holding a confident and structured clean line.
Another reason you will LOVE this top - notice the 'sweetheart' sleeve length which lands just above the elbow. This creates length in the body and gracefully flatters every single arm type.
The key to pairing this top is to wear your most committed and flattering bottoms. No room for bulky or bunching pants as it would detract boldness and elegance from skirt-like top.
Available in several colors, but we cannot get enough of the black!
Price: $18.99
Fit: Fairly true to size. This is a Medium.
Click here to see it on Amazon.
Love the earrings? Grab them here for less than $13.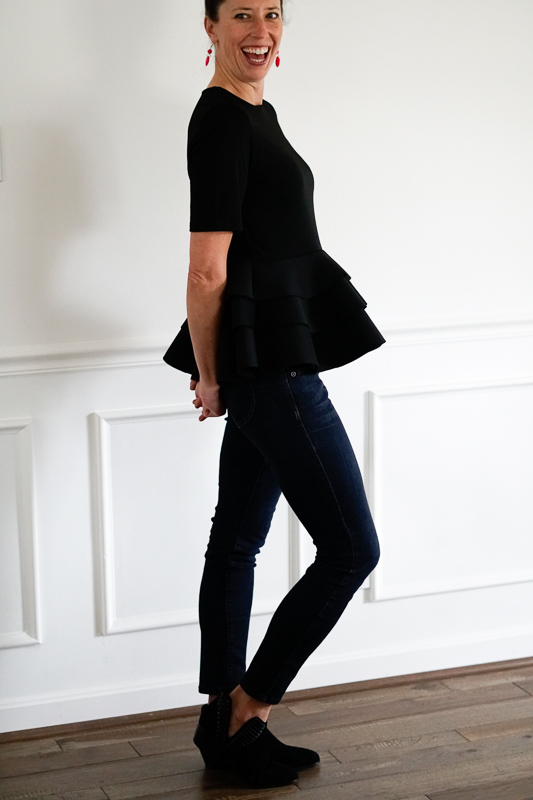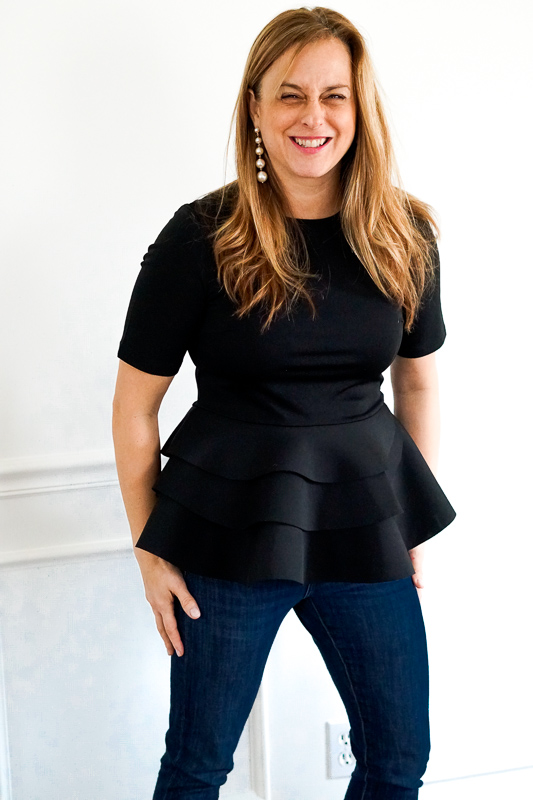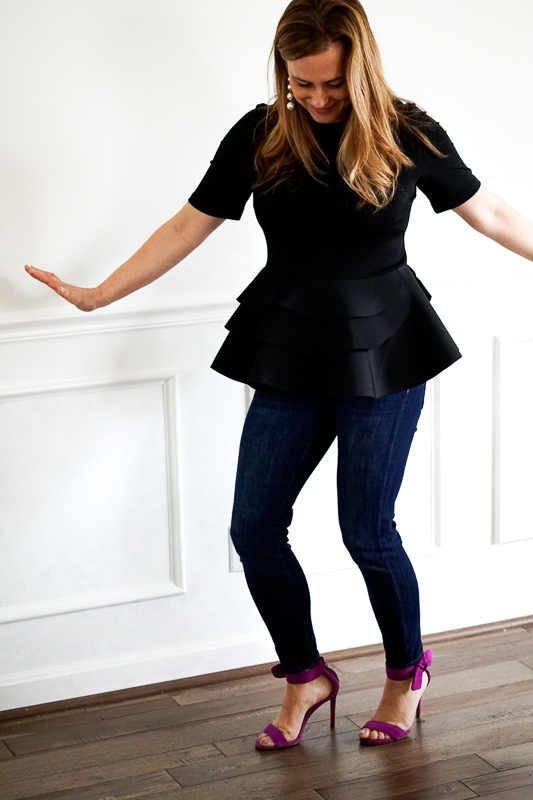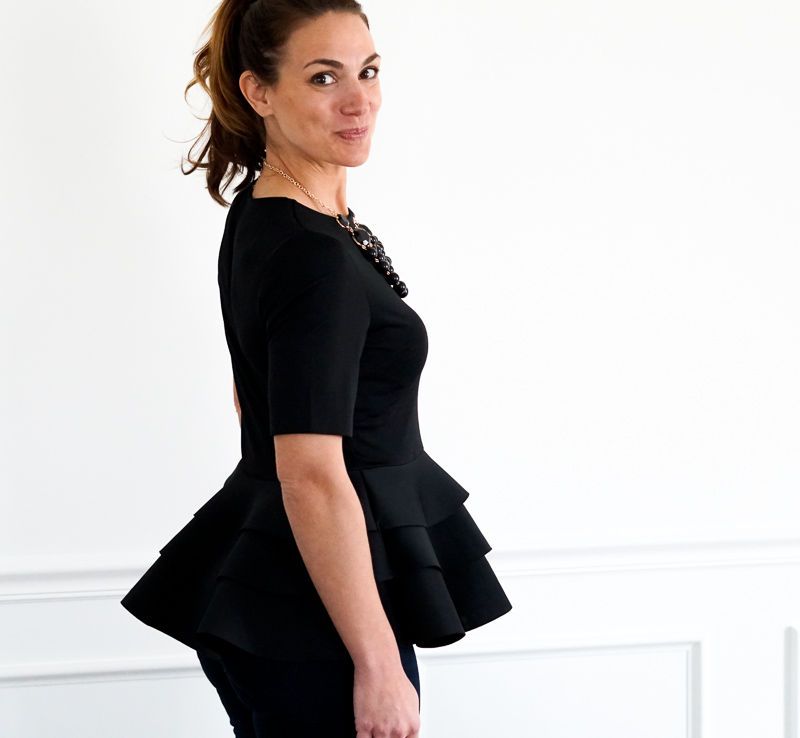 ---
Looking for more of my favorite Amazon finds?
Click here to see all of our Amazon posts. (Including workout gear!)
Click here to visit my shop on Amazon.
This post contains affiliate links.