Kid Health
Allergy Relief for Kids
By |
Spring has sprung, and with it – so have my kids' allergies. He has all the signs – cough, runny nose, itchy, watery eyes, eczema – and a whole lot of tired.
This is our third year battling his seasonal allergies, and apparently we're not alone. In fact, allergies are the third most common chronic disease among children 18 and under. (Who knew?)
We've learned a lot in the past few years, so I was excited when my friends at KnowYourOTCs.com asked me to share what we've learned.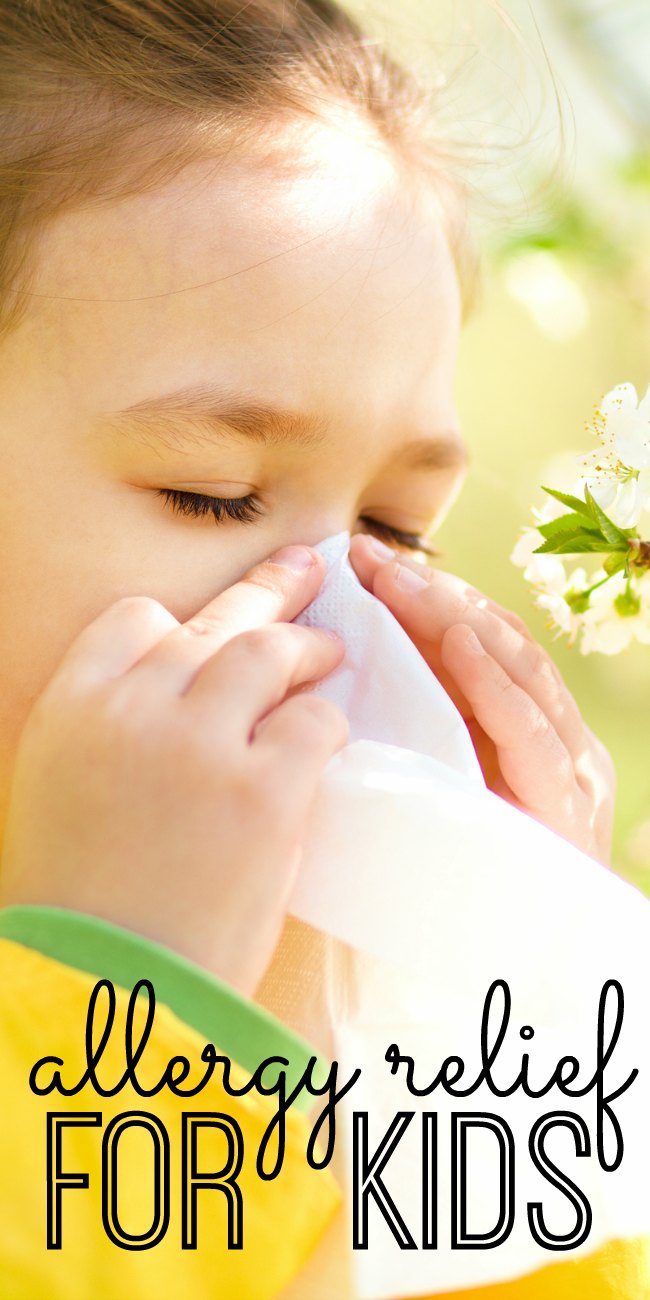 1. Drink Water. And More Water.
Staying hydrated is so important when dealing with allergies. We keep our water bottles full throughout the day, and I try to make a game of seeing who can drink the most water before breakfast, before lunch and before dinner.
2. Take Nightly Showers or Baths.
I'll be honest, there are nights when the very last thing I want to do is battle with a 7-year-old in the shower or get splashed by a 4-year-old in the tub.
But when we consistently bathe every single night, they sleep better. And they feel better.
Getting the allergens out of their hair and off their skin is a huge part of winning our allergy battle.
3. Shut the Windows.
This tip bums me out even more than nightly baths. But we just have to keep our windows shut in the spring.
There's nothing I want more than to air out our house after a long, stuffy winter. But the sooner we can shut the windows and turn on the air, the better our boys are breathing.
4. The Car Windows Too.
Yes – this pertains to car windows too. Keep them rolled up to keep the allergens out.
5. Consider Testing.
After three years of worsening symptoms, we finally took our son in for a full round of allergy testing.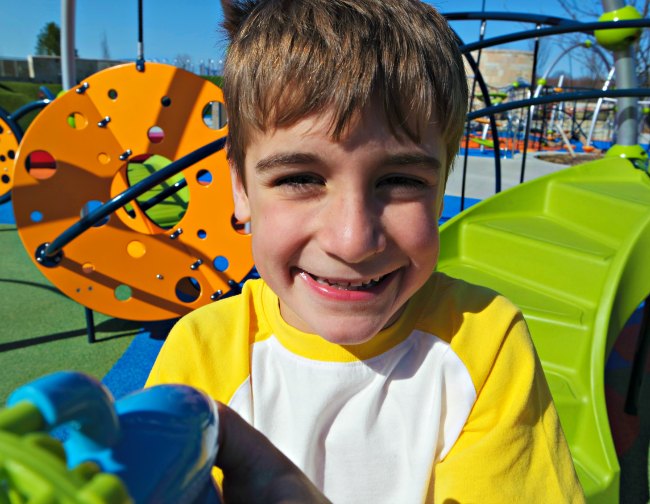 The result? He's basically allergic to outside. It didn't surprise us, but it was great to hear the specialist's advice on which over-the-counter medicines to give him when – and what the proper dose should be.
6. Use Meds Safely.
There a a variety of OTC medications available to treat seasonal allergies, and it can be challenging to really understand what is safe for your child – and how much you should be giving them.
It's important to always read the drug facts label and pay special attention to things like age recommendations. It is NOT safe to give children under the age of 6 over-the-counter medication containing diphenhydramine.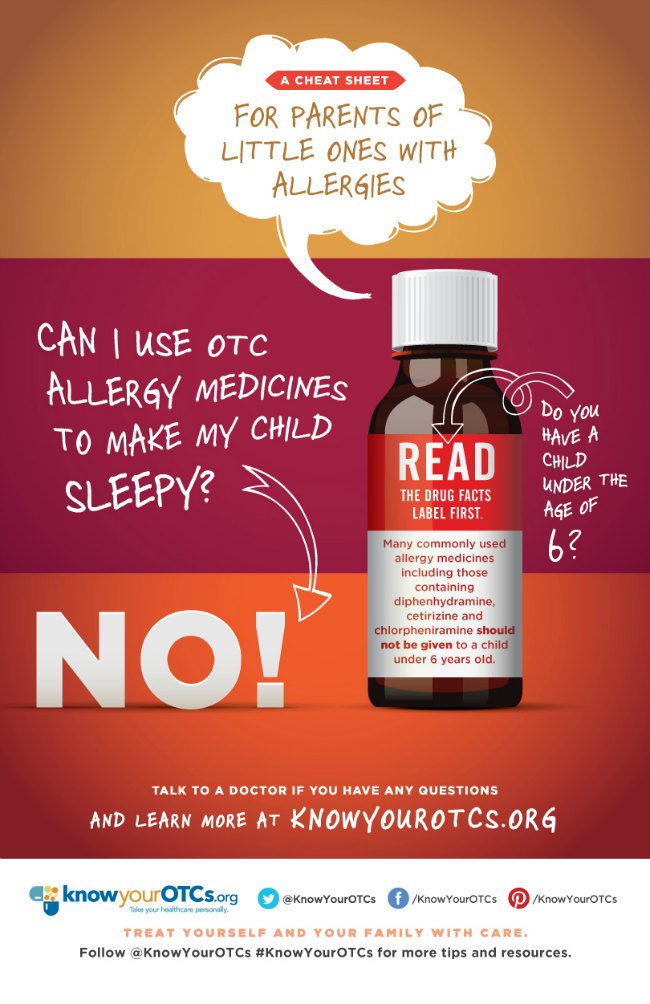 You also should never give kids allergy medicines to make them sleepy.
7. Plan Your Activities.
Allergens are most likely to be emitted from 5 – 10 am. Do your best to plan your outdoor activities after 10 am – which can be harder than you think when your kids wake up every morning at 6 am like mine do.
8. Stay Inside.
It's unrealistic to expect your kids to stay inside all day when their allergies are triggered, but if they're really suffering, it does make sense to try to limit outside activity on days when the pollen count or humidity is reported to be high. And on windy days when dust and pollen are more likely to be blown about.
9. Use Your Dryer.
There's nothing I love more than hanging my sheets out on the line to dry. Unfortunately, this means that pollen and molds can collect on my clean sheets – and make my kids even more miserable at night. User your dryer to keep clothes free of allergens.
10. Take a Vacation.
I keep trying to tell my husband that this advice from our allergist is a REQUIREMENT – not just a suggestion, but so far he's not falling for it.
But – if your child's allergies are brutal, consider taking a vacation during the height of pollen season to a more pollen-free area, like the beach.
You can always tell yourself it's doctors orders!

For more great tips and tricks for finding allergy relief for kids, visit KnowYourOTCs.com.
This post is part of a paid partnership with KnowYourOTCs.org. All thoughts and opinions are my own.