It has been more than 11 years (how has it been 11 years?!?) since I brought my first child into the world. There were so many emotions and so little sleep.
Luckily, we had the support of amazing grandparents, and while I've said all of this to them over the years, I thought that some grandparents out there may still need to hear it.
A Letter to Grandparents: What all NEW Parents want to say
Dear Mom, Dad, Mother-in-law, Father-in-law,
Congratulations on becoming a grandparent!
We're so excited to have a baby, and as we all embark on this new adventure together, there are a few things we need you to know.
We're scared.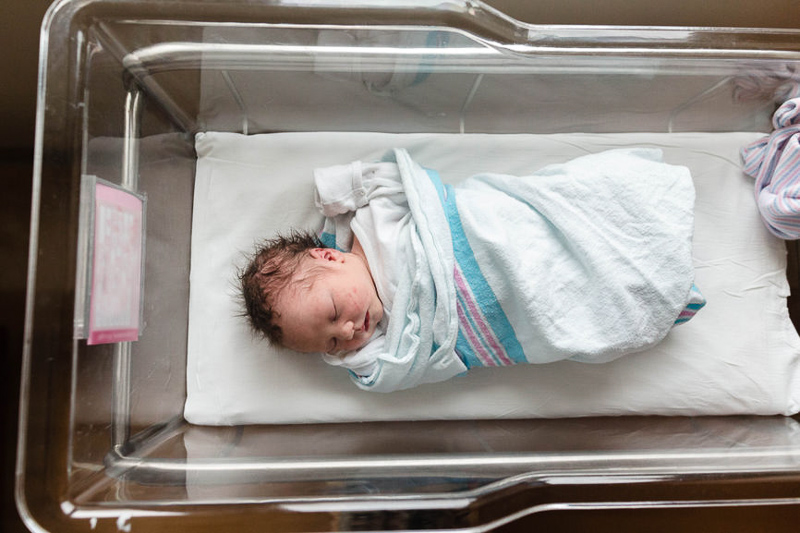 We have seriously no idea what we're doing.
We've read books (so many books) and online articles and Facebook posts, so we have an idea in our heads of how it should all work.
But it doesn't seem to be going that way. And no one really ever told us how scary it would be.
We need your help desperately.
But we don't WANT to need your help.
And everything we're reading is telling us that your "old" ways might actually kill our kids.
Be gentle with us as we adjust to parenthood. Please don't take it personally when we panic about leaving our baby alone with you. Or if we try to explain to you how to give them a bottle - we know that you raised us - we're just scared.
Of everything.
Don't take over. Please don't take over. But please be available at all times just in case.
We're tired. So tired.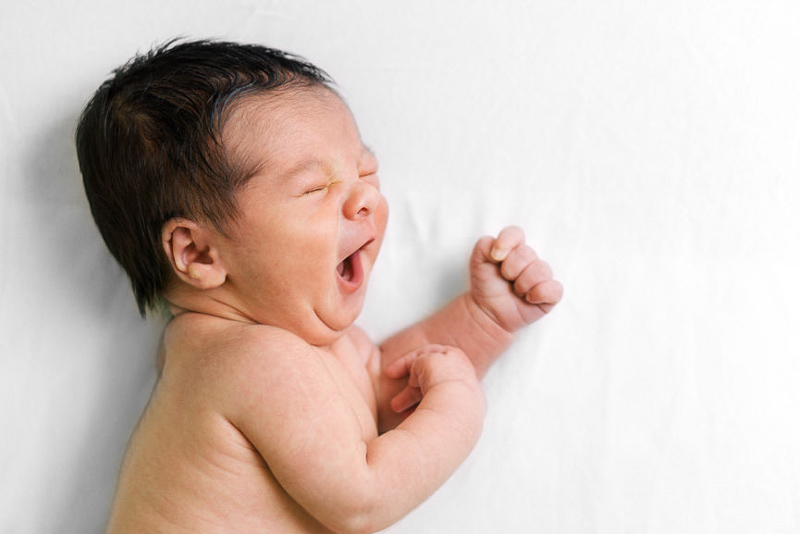 We heard about this one, but we never thought it was possible to really feel this tired.
All the time.
We're barely functioning.
Please try to remember this, and take this as our official advance apology for all the times we're going to be short with you or forget to invite you to something or forget to call and ask you how you're doing or to thank you for cleaning our kitchen or dropping off food.
We've never been this tired before - even when we thought we were tired.
It's making us forgetful and distant and tense and grumpy. Sometimes we're going to take this out on you. Please love us anyway.
We're totally and completely in awe of what we have created.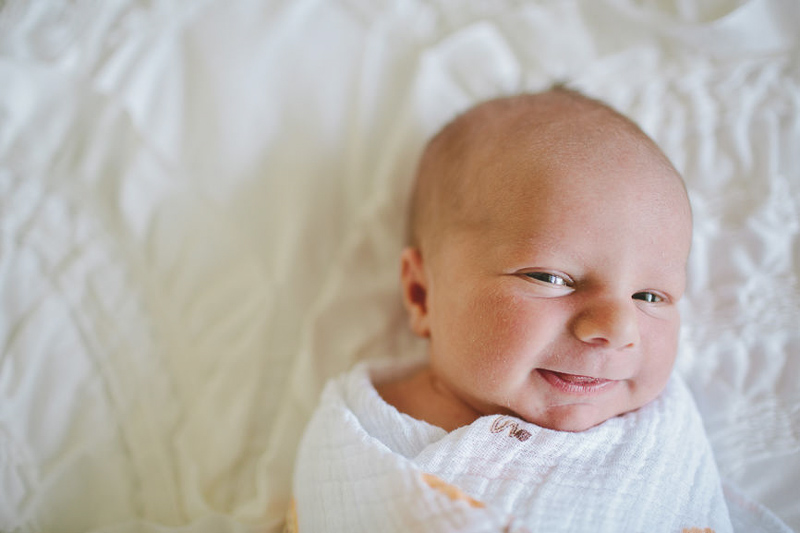 We have created an utter miracle.
We know that you have also had this experience and everyone else who is a parent has had it too, but we are deep in this wonderland. We're going to act like no one else has ever had this experience before.
Be there for the ride with us.
Answer the phone when we call and listen to the baby cooing - even if you don't feel like listening to the baby cooing.
Make a fuss about the pictures we send you.
And the videos.
And pretend to share in our joy when we Face Time you for our baby's first solid foods and first time in the swing.
Our friends are either too busy with their own kids to listen to us talk about ours or they don't understand it yet. You're the only people that we can really share this miracle and wonder with. Please let us.
Even when we're ungrateful and act like we don't notice, please continue to do things for us.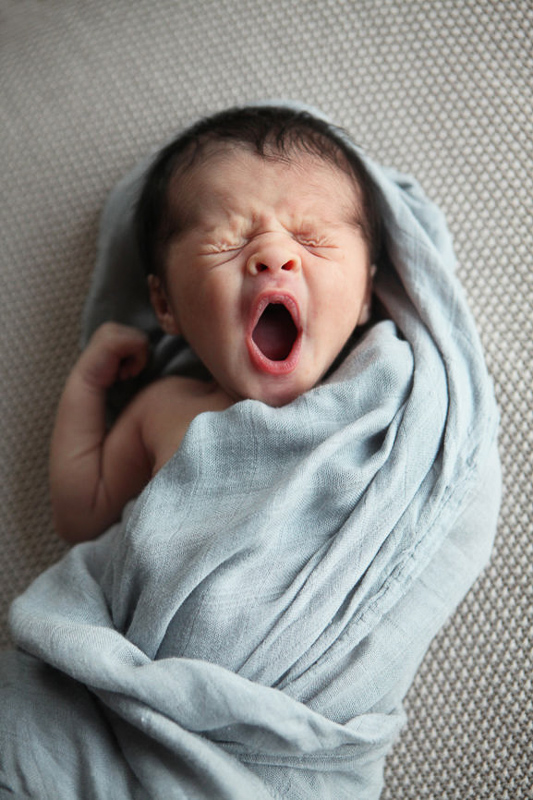 We may act entitled or ungrateful when you do little things like keep diapers and wipes stocked at your house - or when you have a stash of toys and a crib in your spare bedroom.
We may act like OF COURSE you should give up some of your empty nest for our miracle.
But please know that we really do appreciate this.
We love that you're making space for the center of our lives, and we love that you love our child as much as we do. We might not approve of the crib that you saved from our childhood (we're scared, remember?), but that doesn't mean that we aren't grateful.
And when you find fun and useful goodies for our diaper bag, we may pretend that we already know all about these products for babies – but we're actually showing all of our parent friends at the playground the amazing products you bought us.
Even though we don't always tell you this directly, you are GRANDPARENT LEGENDS with our parent friends - and they secretly wish their parents were as involved and engaged as you.
Thank you!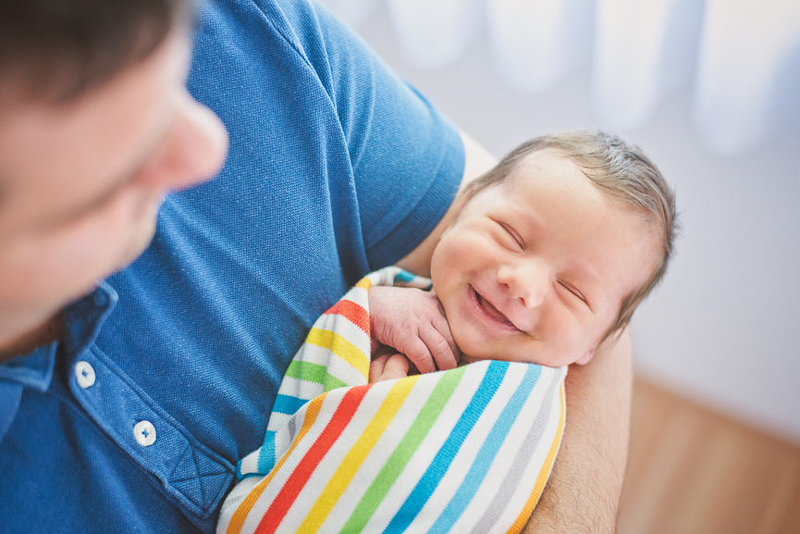 So thank you for being there.
Thank you for holding our hands when we need help and folding our laundry when we're too tired to function.
Thank you for letting us dismiss the way you parented us (even though it worked) in favor of new "best practices."
Thank you for not having hurt feelings when we're too wrapped up in our new world to pay a lot of attention to your world. (We'll come around eventually).
Thank you for sharing great products with us - even if they weren't around when you were raising us.
And thank you for oohing and aahhing over our pictures and videos and stories. They are the pictures, videos and stories of every baby - but you understand that ours are truly magical.
We're so excited to be on this journey with you!
Learn More about the Boogie Wipes® Brand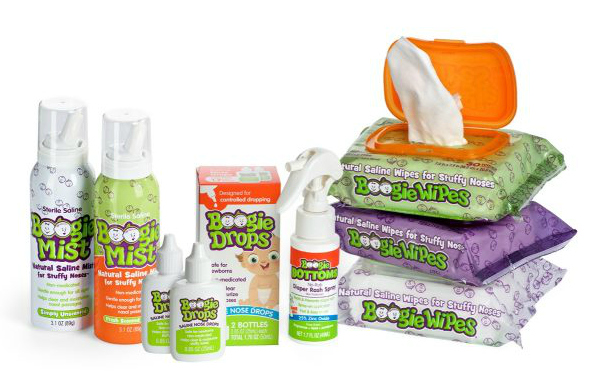 Hey Grandma and Grandpa - do you want to be legends with your kids and their friends? The Boogie Wipes® brand can help.
From tiny noses to tiny tushies, the Boogie Wipes® brand provides soothing and gentle products that really work.
Boogie Bottoms™ No-Rub Diaper Rash Spray is the mess-free diaper rash cream that you spray! You'll still get that nice, thick moisture barrier you want from a diaper cream without the mess.
Boogie Drops® saline nose drops are great for tiny, stuffy noses and feature a specially designed tip for controlled dropping and easy dosage control. Infused with natural saline, Boogie Wipes® saline nose wipes make it easier to wipe away mucus, while remaining gentle enough to comfort stuffy noses. Because saline is natural and hypoallergenic, it can soothe even the most delicate skin and reduce irritation.
Click here to learn more about the entire line of Boogie Wipes® brand products.
This is a sponsored post. All opinions are my own.