Laughs
A Confession: Shaking a Few Coconuts Off My Palm Tree
By |
If we're going to be friends, then there's something you probably should know about me.
I have a high butt crack.
Hello, my name is Anna, and my butt crack starts at my bra.
When I was growing up and worried about having my crack hanging out of my pants, my mom attempted to make me feel better. "It's hereditary, Anna. Your grandfather has a high butt crack too. It just runs in the family."
That didn't help much… but I gave her credit for trying. Then I found out that my grandfather was actually my mom's step dad and therefore was not a blood relative of mine. Which made it impossible for my butt crack to be inherited from him. Just another one of my mother's lies.
During my senior year in college, just a few months before I married Even Steven, I went to Hawaii to visit my brother and sister-in-law for spring break. And I had an epiphany.
If everyone is going to be seeing my butt crack for the rest of my life – why not make it really, really pretty?
So I got a tattoo.
My plan was this:
A very small palm tree growing out of the folds of my crack. It would be cute and adorable and a conversation starter. It would remind me of my time in Hawaii.
And – even better – the tattoo artist assured me that by the time I hit the age of 40, my palm tree would be sagging and would totally disappear within the folds of my crack. PERFECT!
I bravely went to the tattoo parlor with my sister-in-law Holli and our friend Amy. I was brave and bold.
Then the tattoo artist started by shaving my back.
It hurt.
He said I had the hairiest lower back he'd ever seen. I told him I was Greek.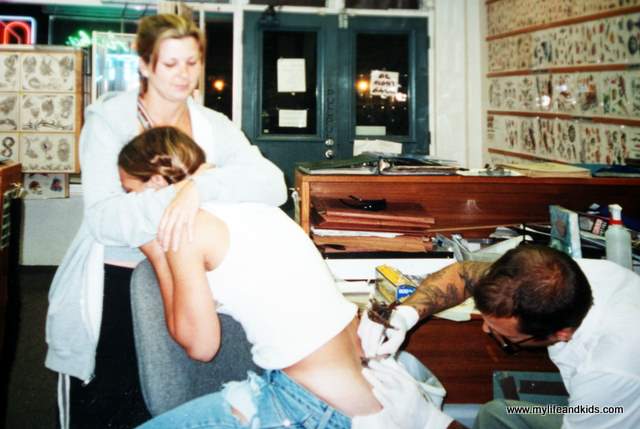 Then he actually started tattooing. I was in shock. I'd never felt pain like that before. Ever.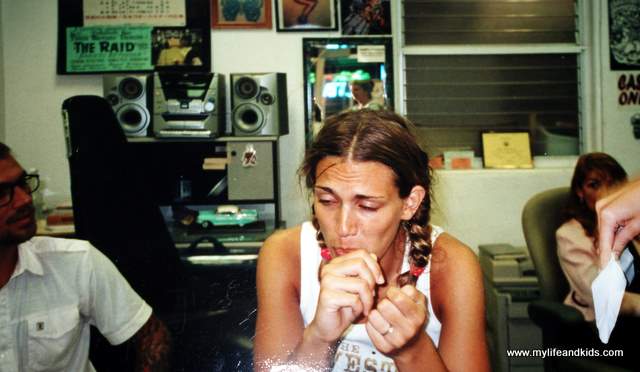 He had to pause while I threw up.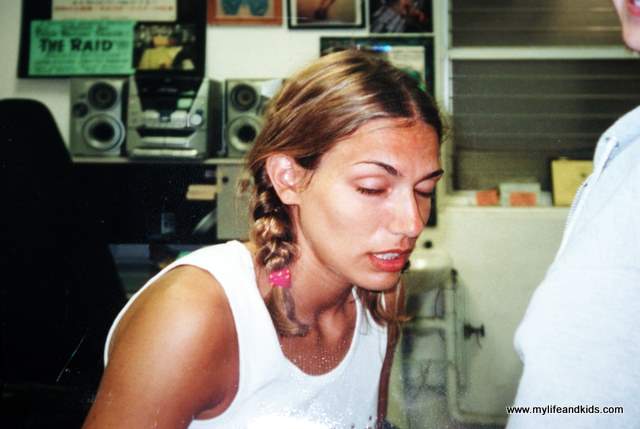 He had to take another break while I passed out.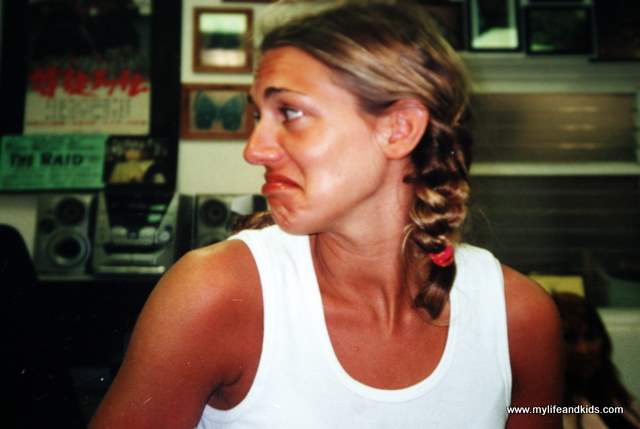 He had to hear my shock when the tattoo ended up being much larger than I thought it was going to be.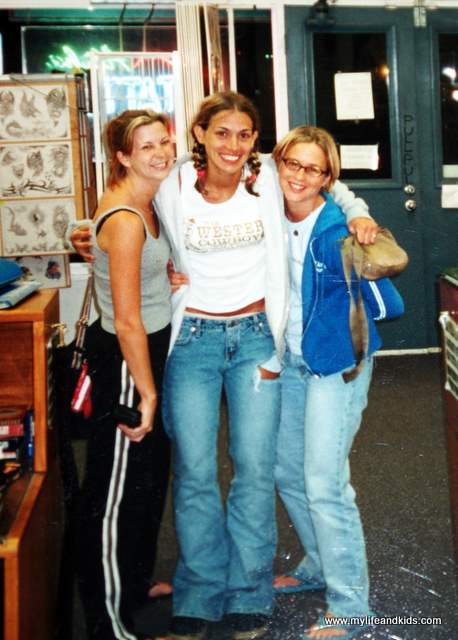 Luckily, I survived. But barely.
Ten years later, this is what I have to say about my tattoo experience:
It hasn't sagged a single bit.
It actually draws even more attention to my high butt crack. As my friend Brooke once said, "Whenever I saw your butt crack before, I would just look away. But now I stare at your palm tree all the time."
It's a great place to have a tattoo – as I never see it – and I usually forget I even have it. (Until someone reminds me.)
It's still fun to say things like, "I'm going to go shake a few coconuts off my palm tree" as I'm heading into the bathroom.