Mom Life
9 Reasons to Whiten Your Teeth Before New Year's Eve
By |

A few months ago my 7-year-old son pointed to my wedding picture and commented on how different I look. When I asked him to elaborate, I thought he might mention the fact that I look 16 years older, or a few pounds heavier.
Ahem.
But he didn't seem to notice those changes.
Instead, all he could talk about was how white my teeth were at my wedding, and how yellow they are now.
Aren't kids the best?
So when Crest asked me to partner with them and take the Crest Whitestrips 14-Day Challenge, I jumped at the chance.
Fourteen days later, and I'm shouting from the rooftops and encouraging all of my friends, family members, neighbors and readers to immediately start the challenge as well.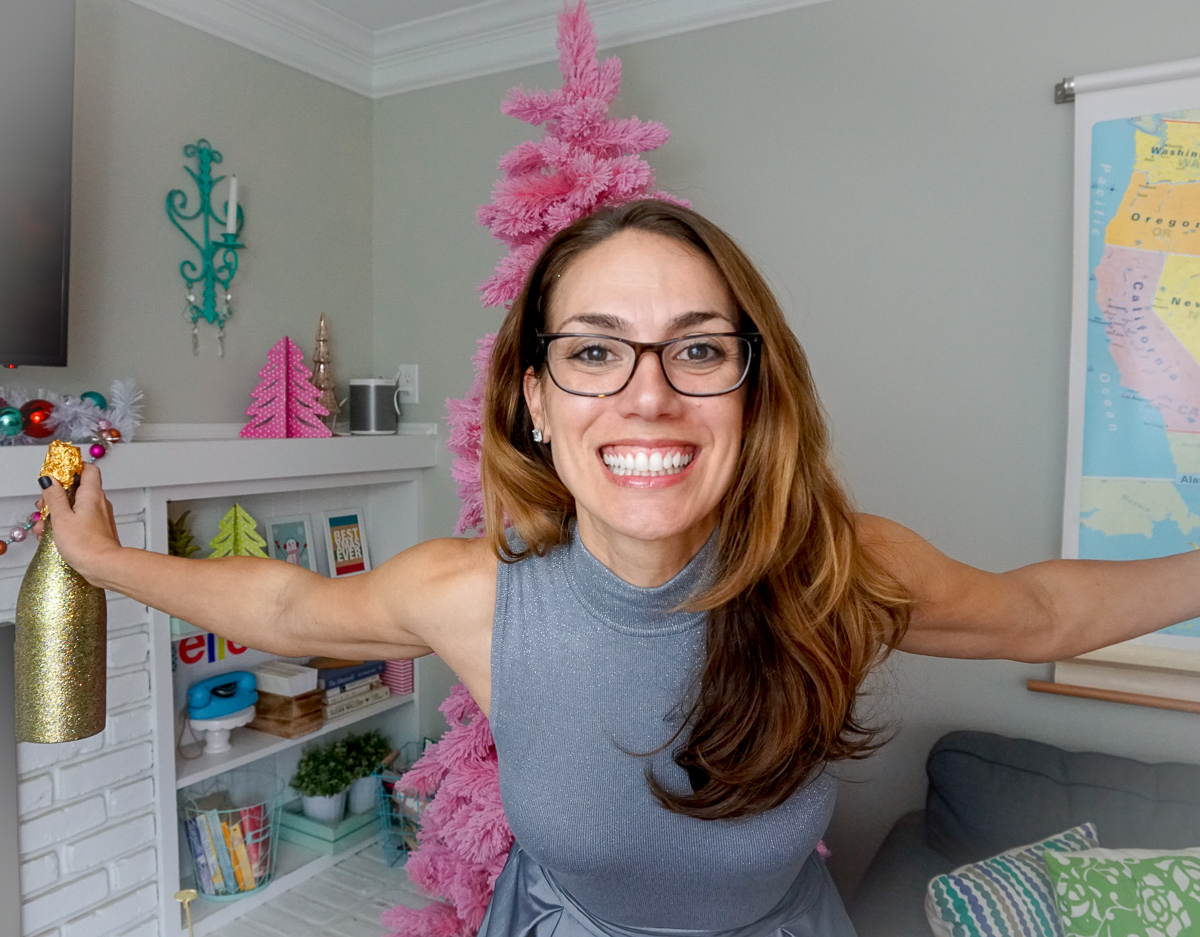 In fact, I'm so excited about my results, that I'm sharing nine reasons why you should whiten your teeth using Crest 3D White Glamorous White Whitestrips before New Year's Eve.
#1 – Complete a resolution before the New Year starts
First, it only takes two weeks to get whiter teeth using Crest 3D Whitestrips. If you do it now, you're going to feel like you have already met one of your New Year's Resolutions before the New Year even begins. Without a doubt, this will motivate you to meet all of your other resolutions in January.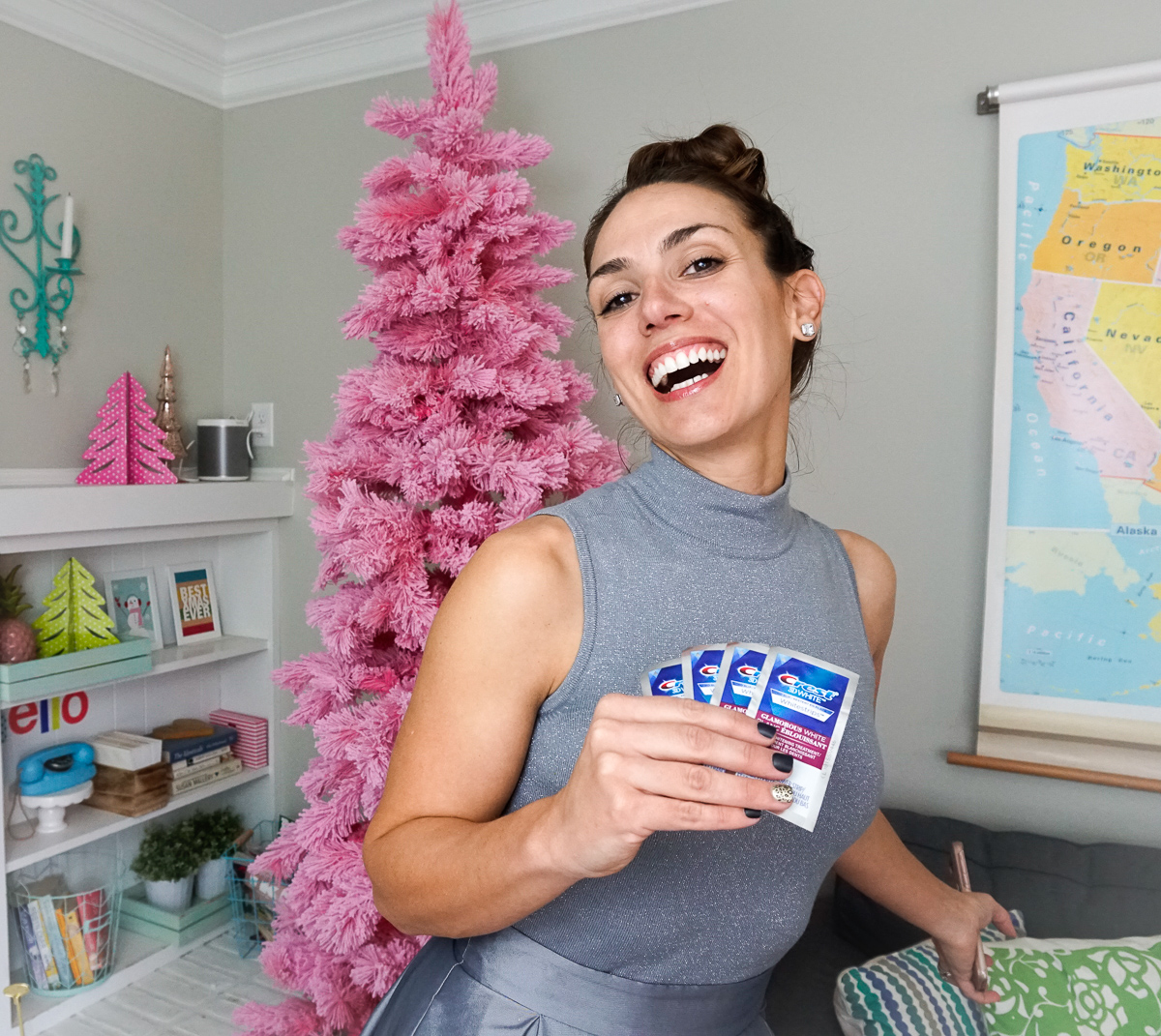 #2 – They stay put
The first time I put on my Crest 3D Whitestrips, I was shocked at how strong they were. The Advanced Seal™ Technology's no slip grip stays put. No slipping, no sliding!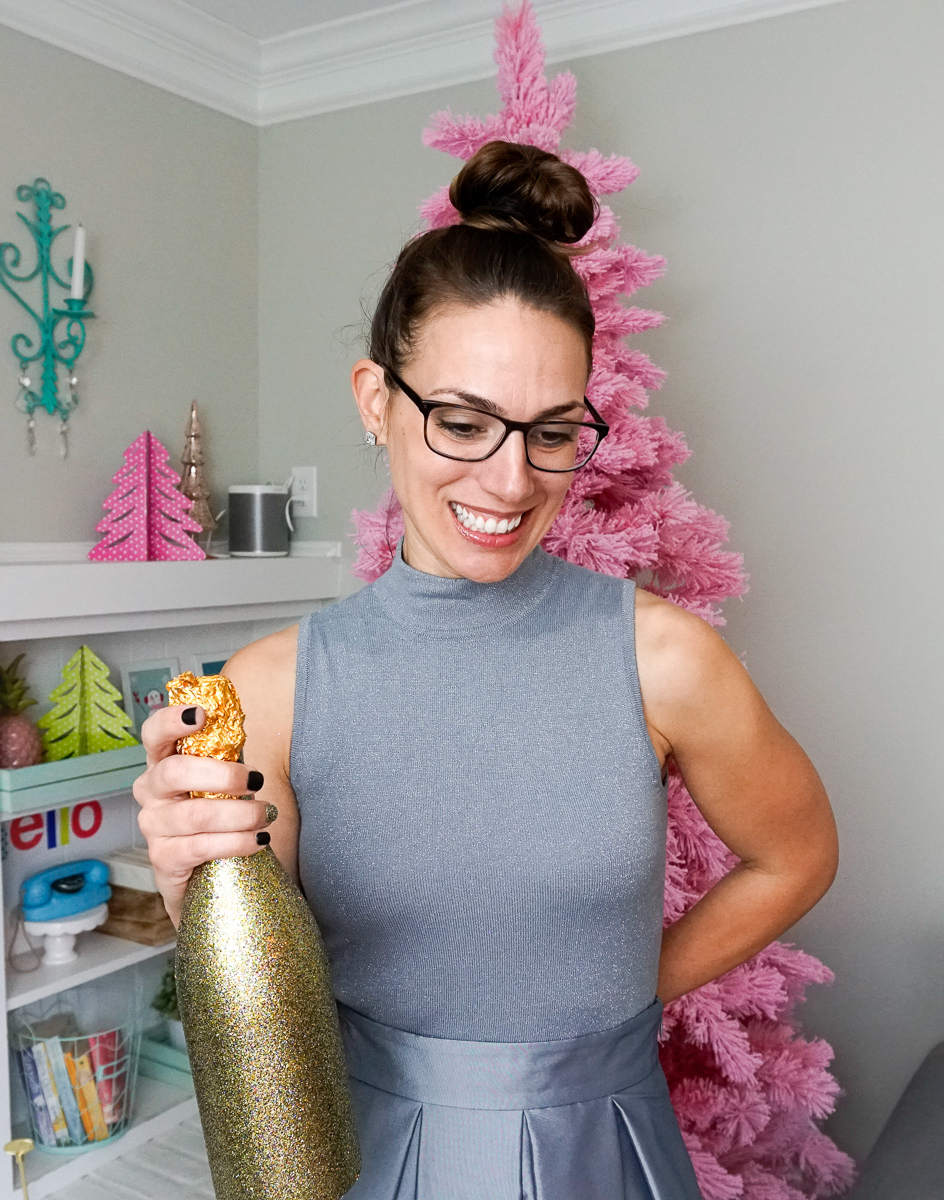 #3 – They really work
Crest 3D Whitestrips really work! They whiten 100x better than the leading tooth whitening toothpaste (which is what I've been using for years), and they remove 10 years of tough, set-in stains from coffee, wine and smoking.
How amazing is that?
Check out my before and after here: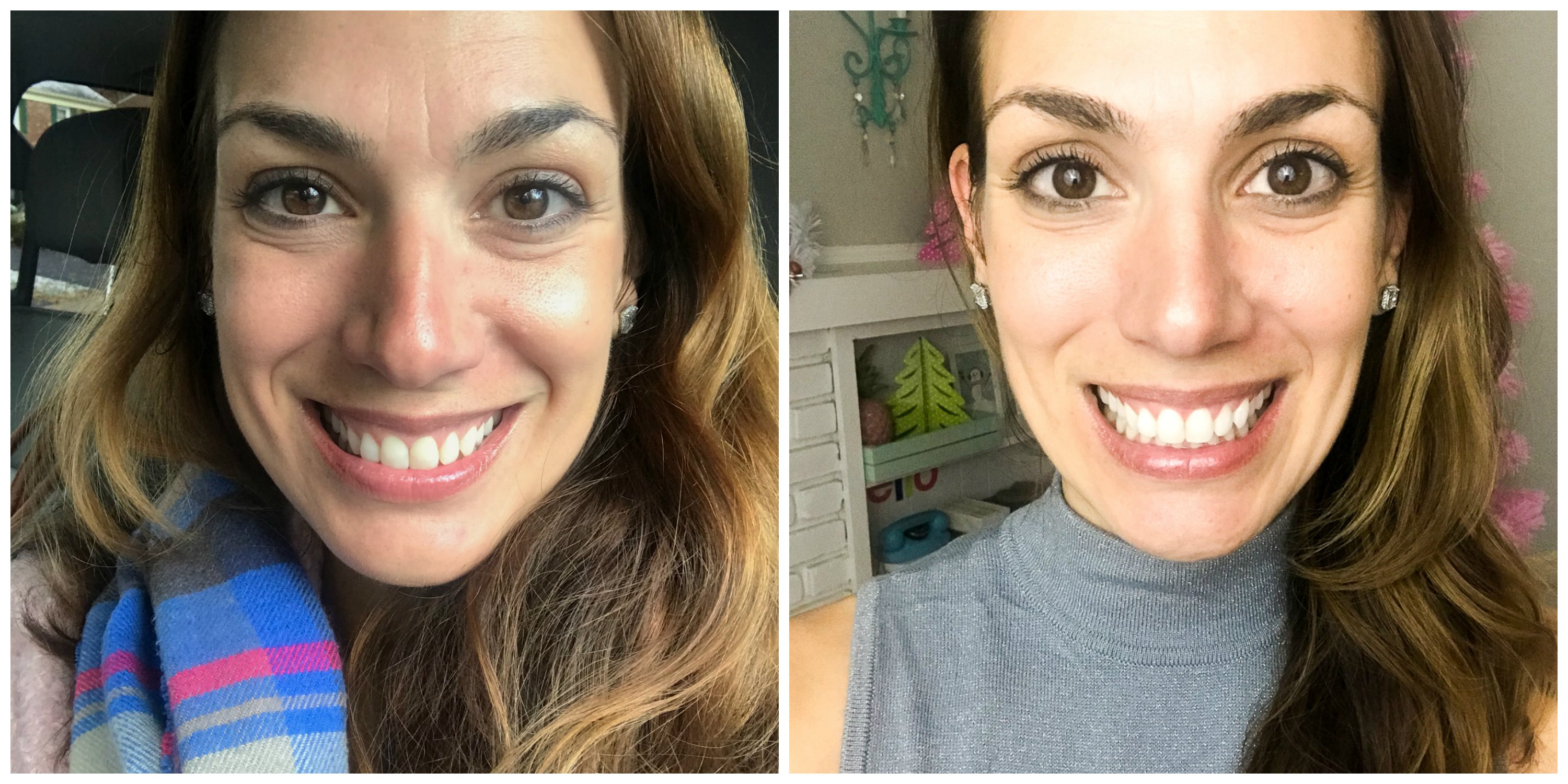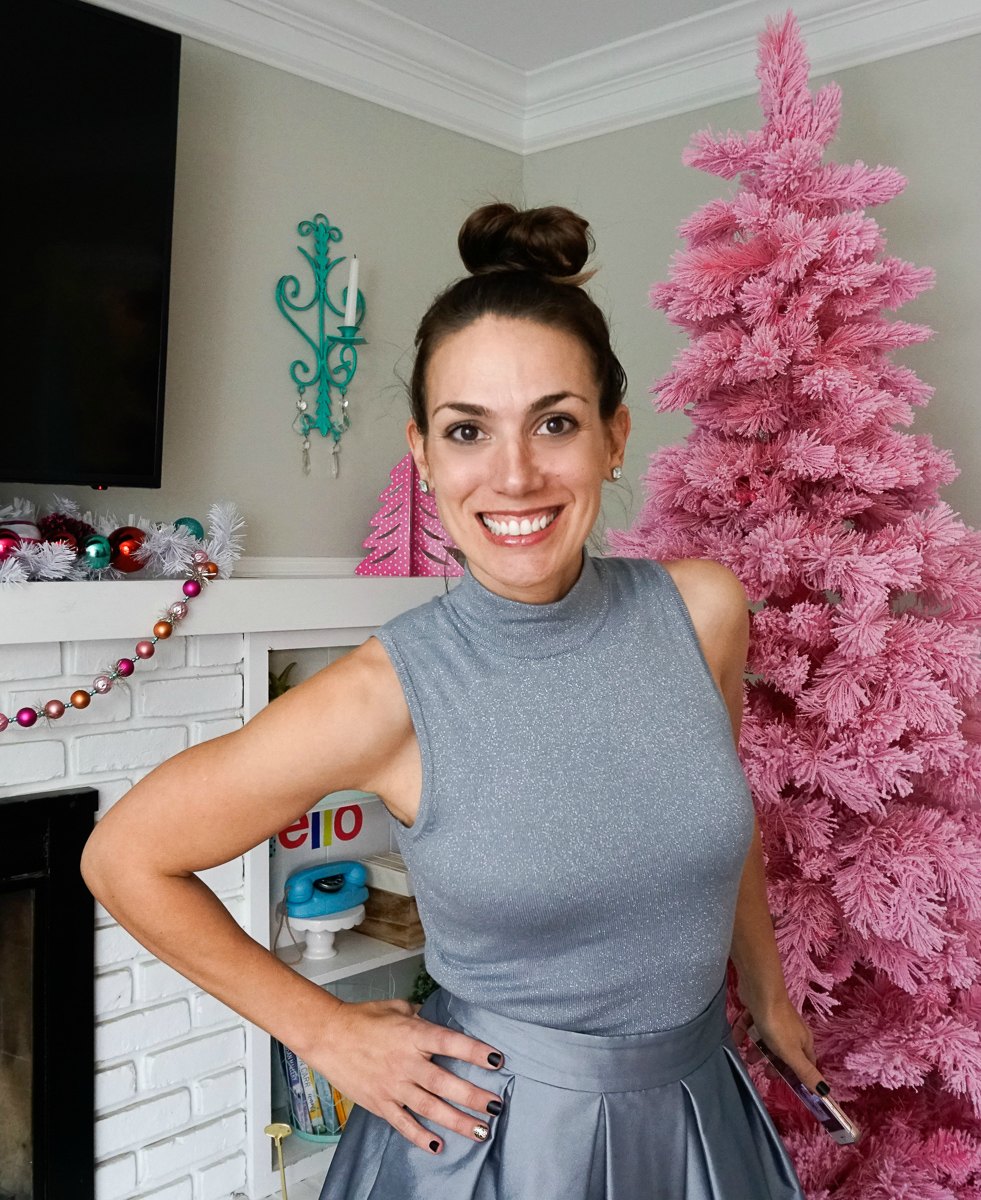 #4 – They're CRAZY easy to use
I wore my Crest 3D Whitestrips for 30 minutes each day while I went about my normal routine. I wore them while running errands, while riding in the car on a roadtrip to Michigan, while taking a shower, while I was cooking dinner, while I was working, walking the dog… You name it, and I probably wore my Crest 3D Whitestrips while doing it.
They're so easy to use that it never felt like a burden or a sacrifice.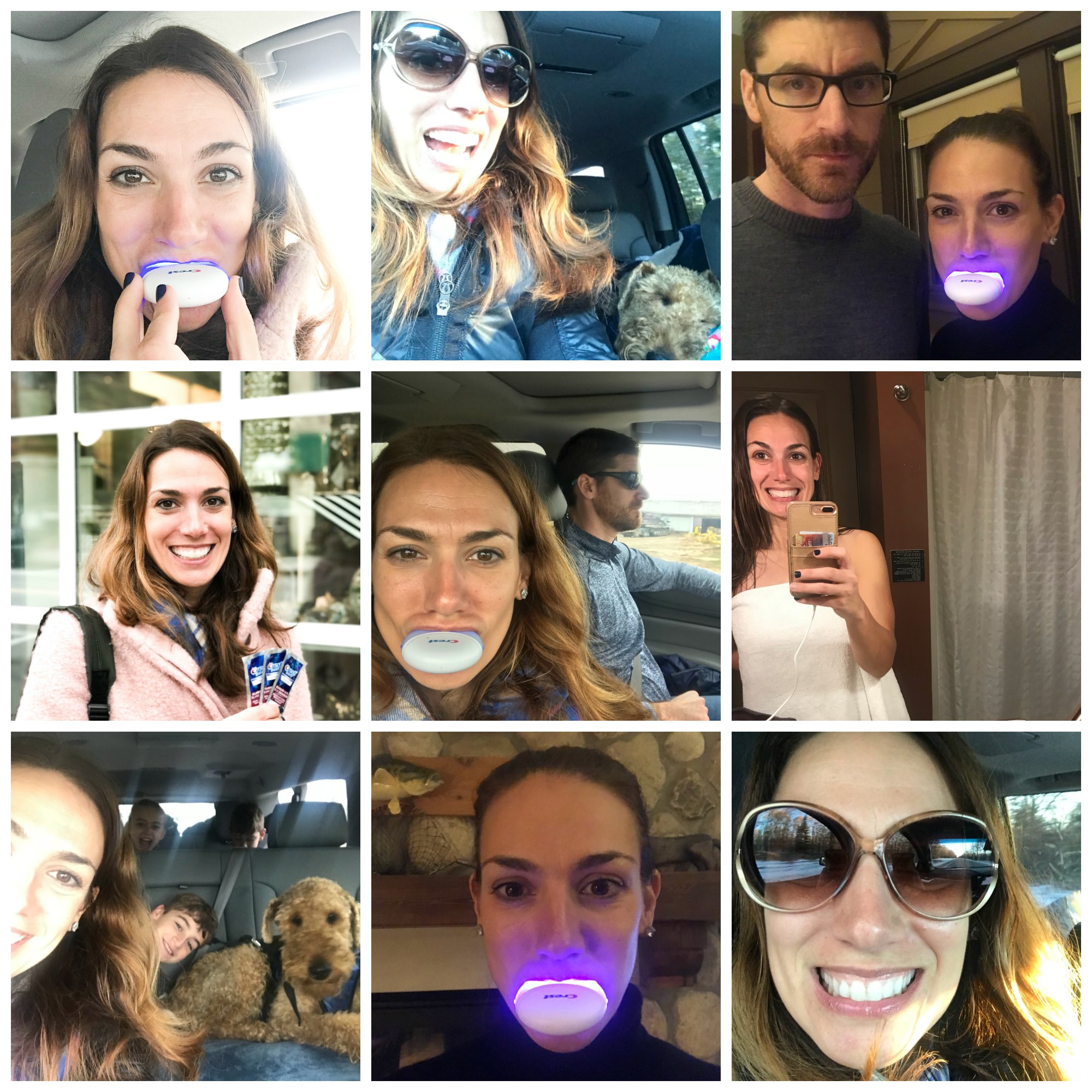 #5 – The Crest Blue Light makes an even bigger impact
I was especially impressed with the Crest Blue Light Technology. I simply used this special device for five minutes at the end of my 30-minute session each day. It weakens stains for dramatically better whitening than Whitestrips alone.
And I looked really cool while using it, which was a total bonus.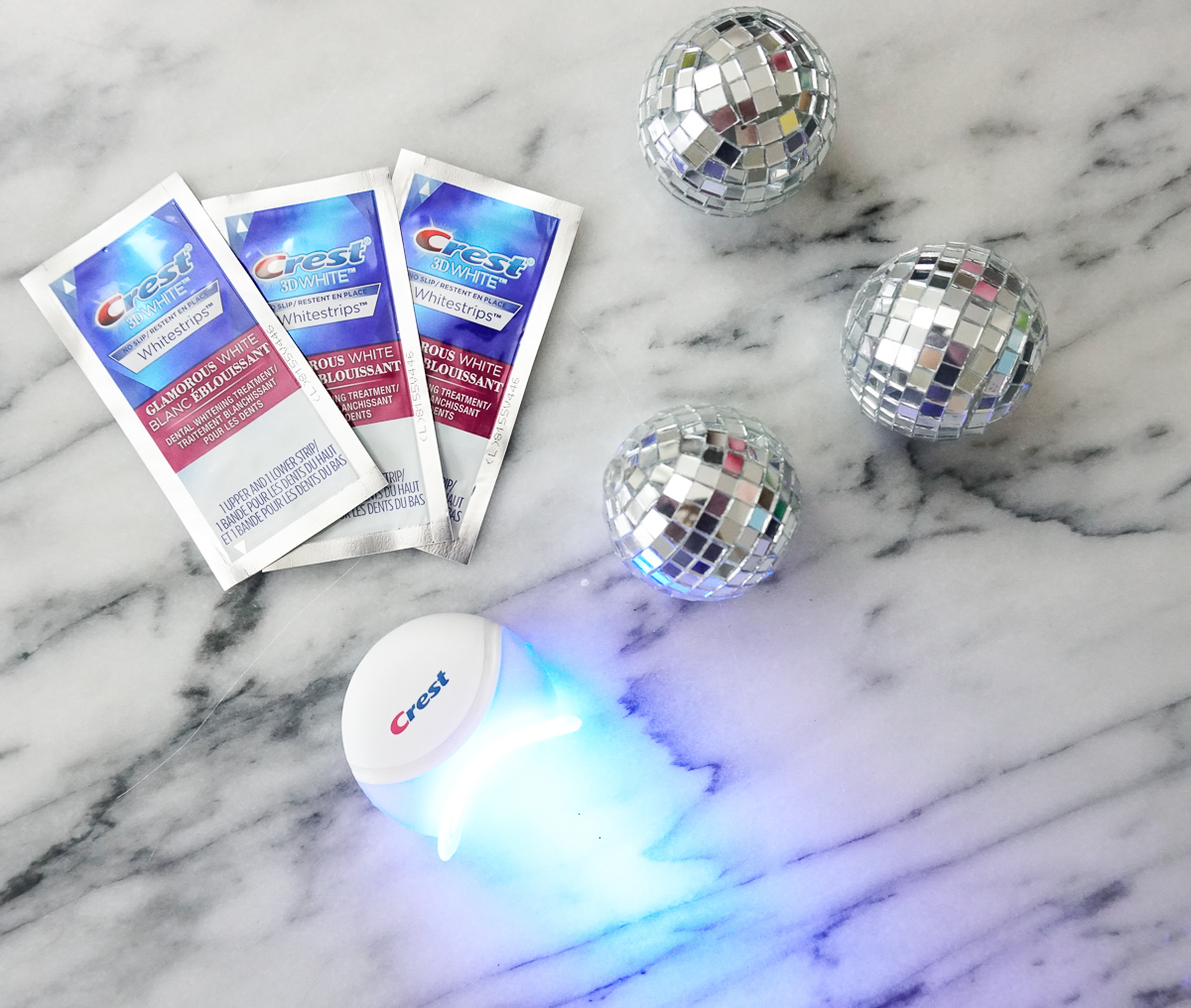 #6 – A big smile is your best accessory
I've often felt that a big smile is your best accessory. You might be having a terrible hair day or have mascara running down your face, but if you are wearing a big, friendly smile, that's all people are going to notice.
After completing the Crest 14-Day Whitestrips Challenge, the only accessory you'll need this holiday season is your smile.
Seriously.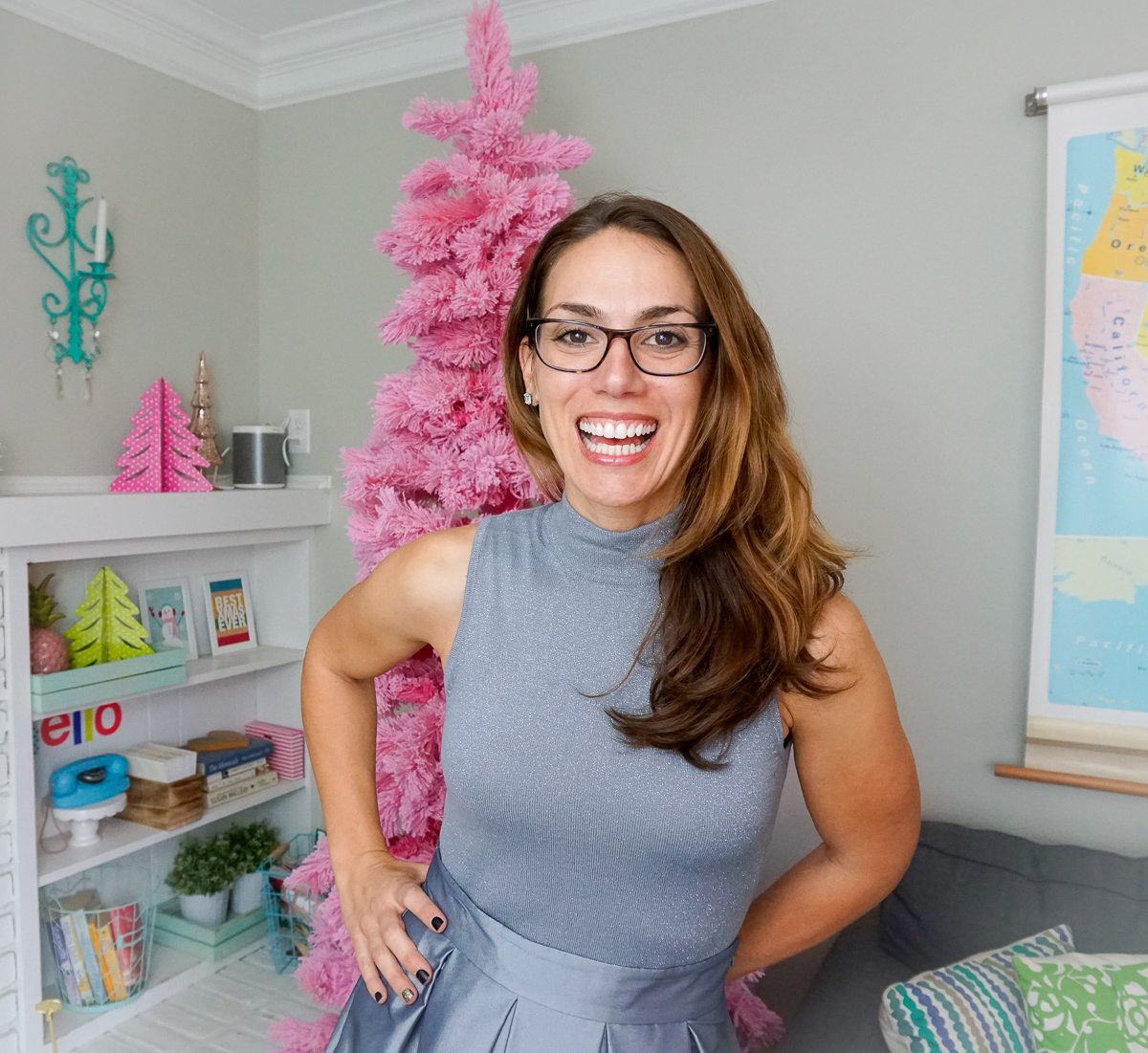 #7 – You can save $20 now through this exclusive offer!
Click here and use code SMILE to save $20 on your Crest 3D White Glamorous Whitestrips.
Yes. I said $20!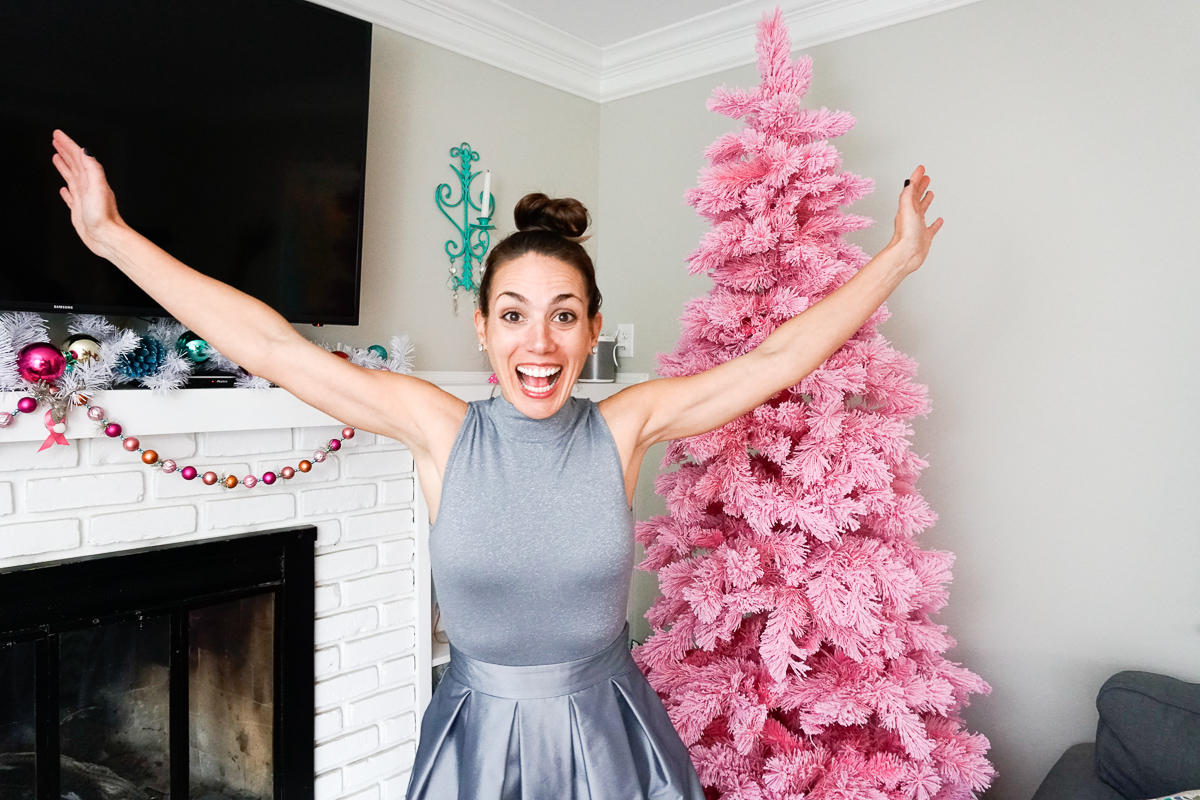 #8 – You will see great results in just 14 days!
I started seeing results after just three days, and I was blown away by my results at the end of two weeks. My teeth were so white that I got dressed up and took a bunch of pictures of myself to celebrate.
Don't worry. You are not required to get dressed up and take a bunch of pictures of yourself after completing the Crest Whitestrips 14-Day Challenge. But you might be tempted…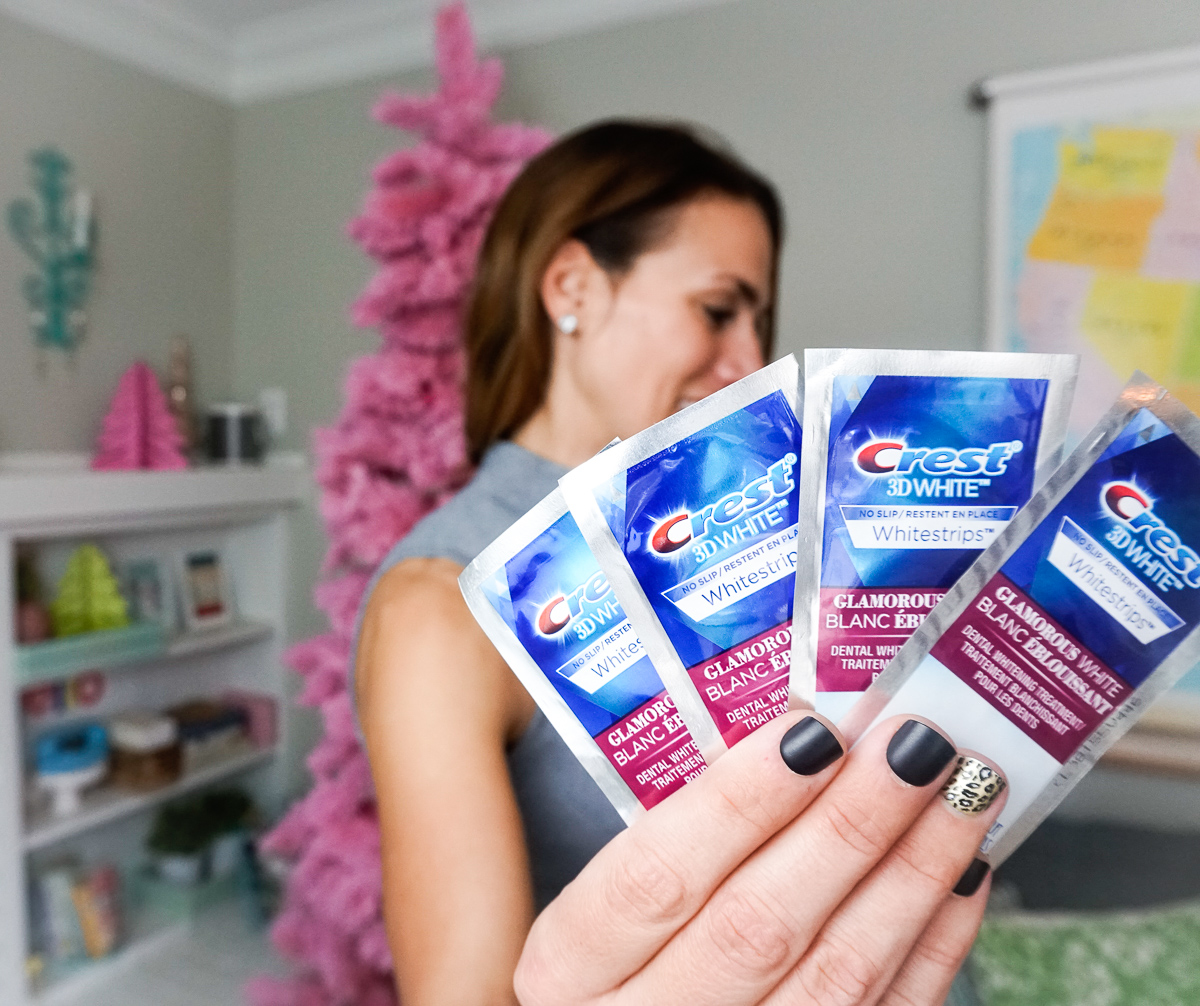 #9 – Your kids won't tell you how yellow your teeth are
Ahem.
Click here to grab your Crest 3D Whitestrips and save $20 by using code SMILE!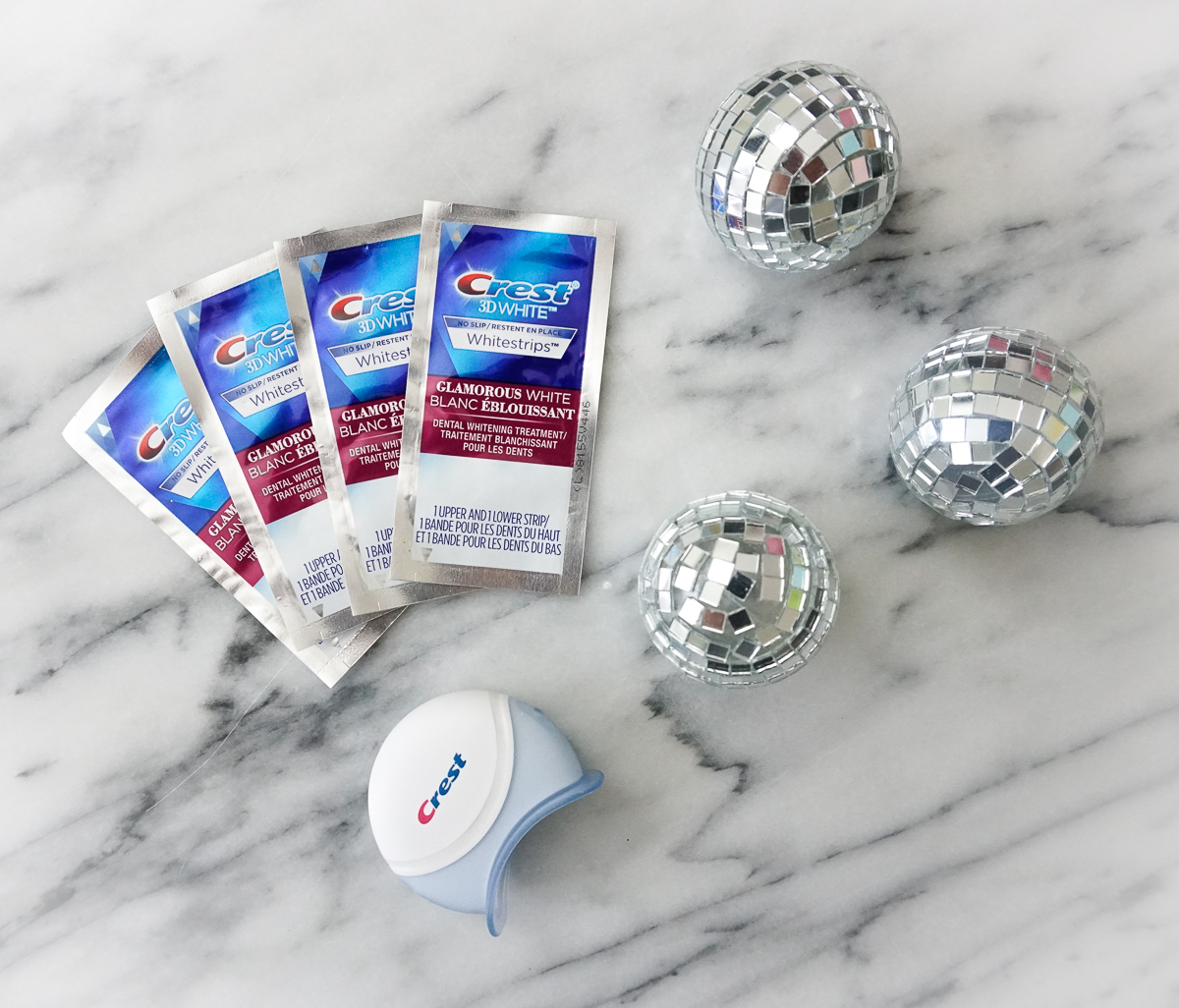 This is a sponsored post. All opinions are my own.