Mom Life
5 Tips for Working Moms
By |
All ideas, recipes and opinions are entirely my own, however this is a sponsored post on behalf of Michael Angelo's™.
Over the summer, I finally came to terms with the fact that I work full time.
Because of the flexibility of my job (I'm able to work at home and set my own hours), I was in the habit of treating myself like I was a stay-at-home mom that also had a full-time job.
Spoiler alert: That didn't work so well.
I was either totally dominating the home stuff and failing at work. Or dominating at work and failing miserably at home.
So I started talking to other working parents. I researched online. I talked to Even Steven. Over the summer, I implemented some of what I learned and made notes of a few other things I hope to implement soon.
If you're a working mom, these five tips will help you find more balance. From laundry, meals, calendars and groceries, these tips can help you do it all without losing your sanity.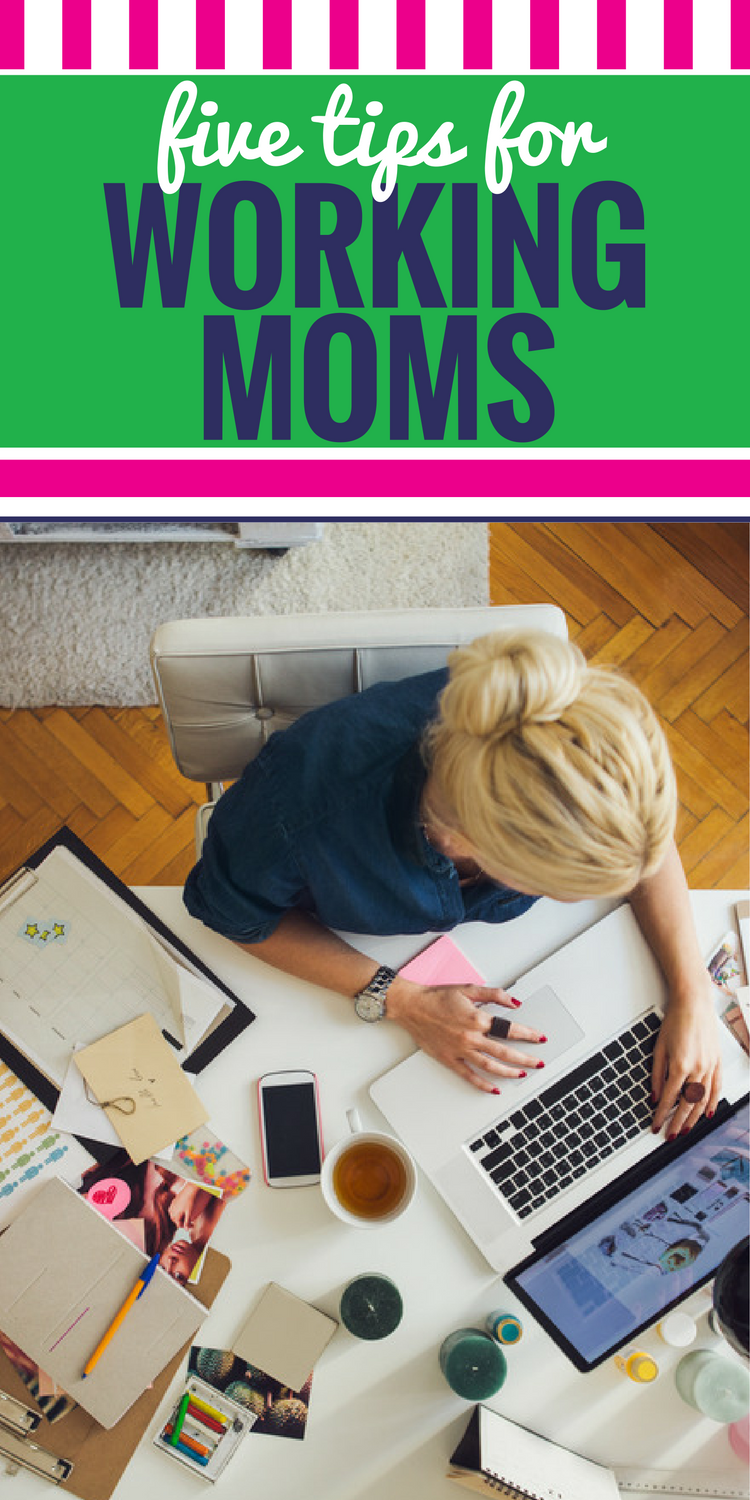 Put Groceries on Auto-Pilot
I swear, getting food into our house should not be as difficult as I make it. It's almost like I'm surprised every single week when we run out of food.
Luckily, our local Kroger stores have started an online ordering service.  Now I can order my groceries online, and schedule a time to pick them up.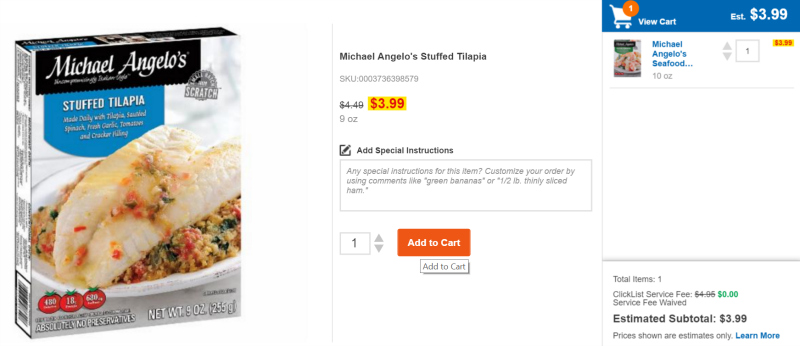 I just pull up to the store, press a button, and someone loads them into the car for me. Even better, my brother and I have been able to coordinate pickups once in a while, so sometimes we grab the other person's groceries when we're getting our own.
–> Check your area for a similar service or a grocery delivery service.
Get creative about laundry
Either create a family-wide system where every single person in the house is pitching in on a regular basis or consider hiring someone to do it for you.
A friend of mine hires a teenager to come to her house once a week to watch television,  fold clothes and put them away. My friend makes sure all of her laundry is clean by 3 pm Wednesday afternoons, and she knows it will all be folded and put away by dinner time.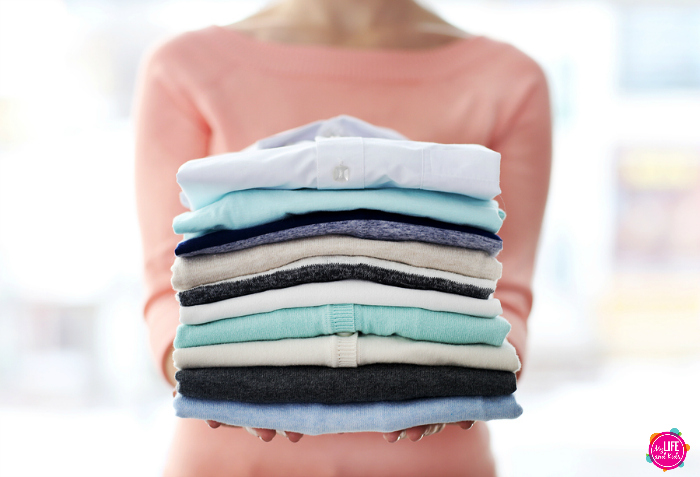 If your downfall is dry cleaning, look around for locations that offer pick up and drop off services. Oftentimes there isn't an additional charge.
–> Brainstorm ideas to make your laundry load easier. Consider dry cleaning delivery services, hiring help or creating a system that gets the entire family helping.
Hire a cleaning service
This was a really hard one for me to wrap my brain around. Of course I can clean my own house. Yes, my kids can help out (and they do.) But having a service come in and do a really, really good job saves me hours of time and a whole lot of frustration. (And my house is a whole lot cleaner too.)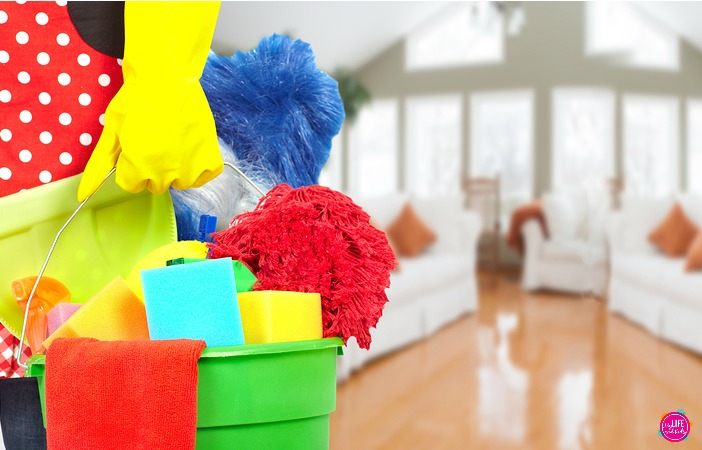 If this isn't something that works within your budget on a regular basis, start making a few phone calls and finding out just how much it would cost. Maybe you set a goal of having someone come once a month. Or maybe you find a service you're comfortable with so that you have someone you can quickly call if you know you have out-of-town guests coming for the weekend.
Cleaning services don't have to be a regular occurrence, but even a few times a year can make a big difference in your sanity.
–> Ask friends for cleaning service recommendations and inquire about pricing so you know who to hire (and how much it will cost) when you're ready.
Become a Master of Your Calendar
With two working parents, time management is not a luxury, it's a necessity. Find a planner or calendar app that works for you and stick with it. And then take things one step further and schedule ALL THE THINGS.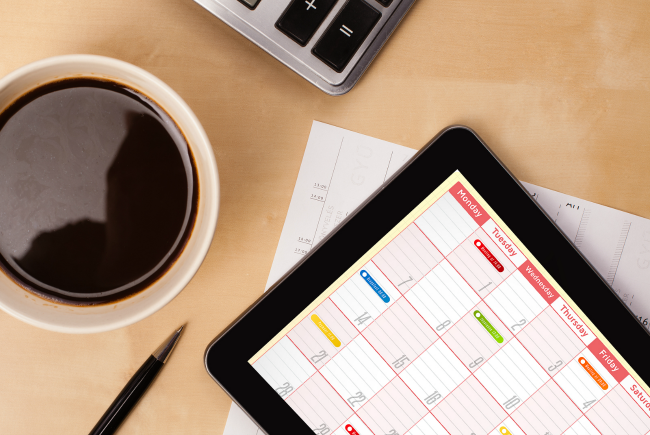 As ridiculous as it sounds, last year I even scheduled time to play cards with my son. Every day after school, we had 15 minutes of time between when he got home and when his siblings came home on the bus. That's not a lot of time, and it was easy to waste it away. Once I started "scheduling" card time with him, that 15 minutes became something we both looked forward to.
–> Spend a little time each week managing your schedule. Be aware of your calendar and when you can squeeze in some extra time with your kids or with friends.
Make Dinner Easy (and Delicious)
I often tell Even Steven that our lives would be so much easier if we didn't care so much about what we eat. Do you realize how much time we would save if we were okay grabbing fast food most nights of the week? Or if we didn't require vegetables at most meals?
We've mastered our weekday meals by keeping them as simple as possible. We have a small number of quick and easy meals that we rotate through each week. This helps us make sure we always have food on hand to make dinner every night, and it keeps us from having to grab fast food when things get crazy.
Lately we've been including Michael Angelo's New Seafood Meals to our weekly meal rotation. When things are especially busy, these frozen seafood meals are convenient and delicious. 
Plus, they're made with real ingredients (like wild caught salmon and chemical free shrimp) and include no preservatives or artificial ingredients.  You can find them in the freezer section of your local Kroger, Walmart or Publix.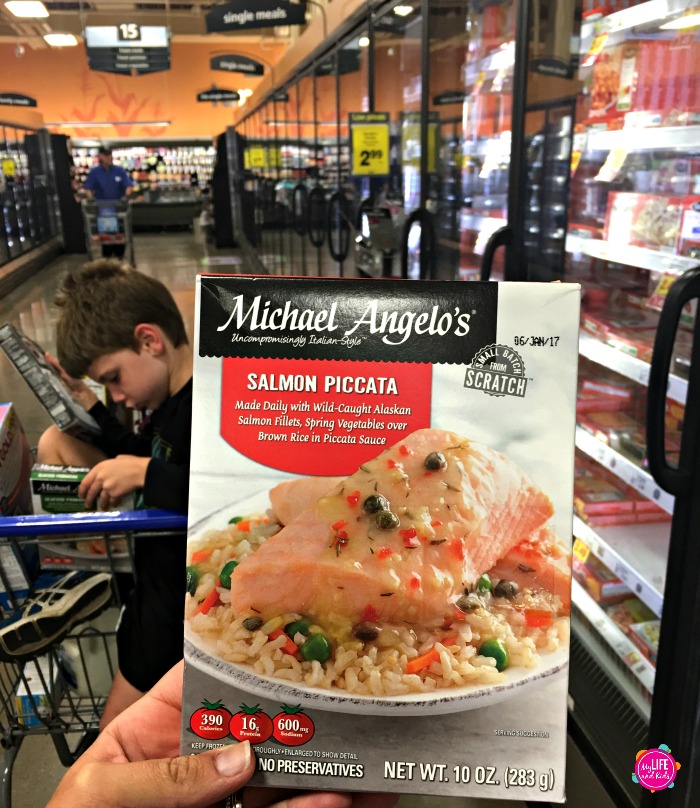 My kids love Michael Angelo's Stuffed Tilapia. I haven't told them that they're eating sautéed spinach, fresh garlic, tomato strips and a cracker filling with their fish. They just know that they're eating something delicious.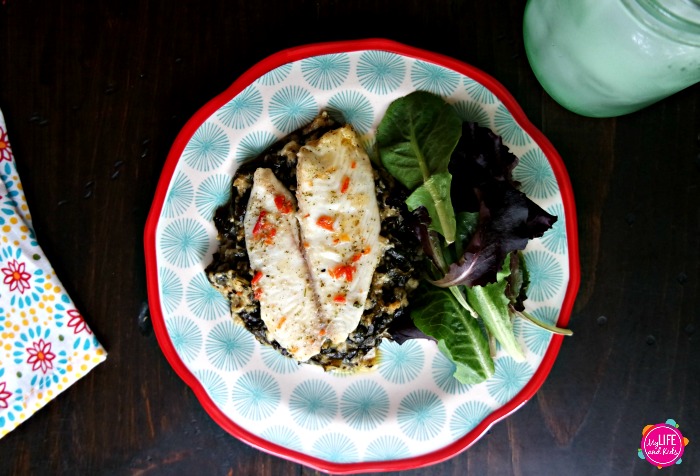 As for me, I'm pretty obsessed with Michael Angelo's Salmon Piccata. Made with wild-caught Alaskan salmon, spring vegetables and a fluffy brown rice in a piccata sauce, it is delicious – and it's gluten free.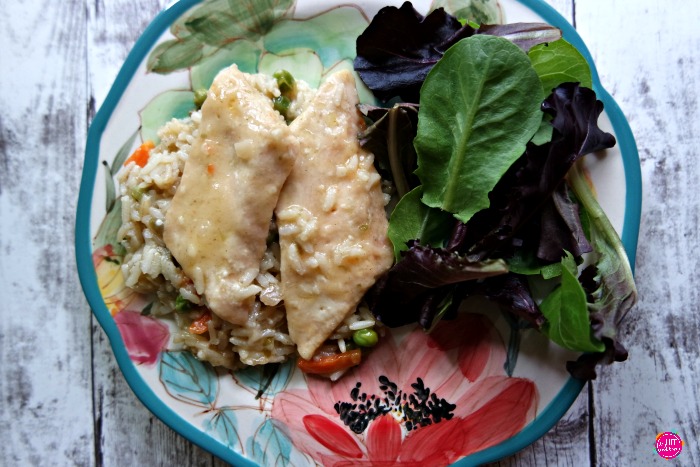 –> Make a list of 5 – 7 simple meals that can become your weekday meal rotation. Be sure to include Michael Angelo's New Seafood Meals. Click here to see where you can find them.
Whether you're working full time or part time, when you're a parent, you need help. Incorporate some (or all!) of these five tips to make your working life and your home life easier. (And be sure to click here to follow Michael Angelo's on Facebook.)
This is a sponsored conversation written by me on behalf of Michael Angelo's . The opinions and text are all mine.