3-year-olds
5 Simple Tips to Teach Your Kids to be Thankful
By |
Between holidays and birthdays, the winter is usually a time when my kids receive a lot of gifts. They're from grandparents, aunts, uncles, cousins, friends and neighbors.
And while the gifts are useful and thoughtful and make my kids jump for joy, it has become evident this year that our kids aren't quite as grateful and thankful as we want them to be.
In fact, one of my kids (I won't say which one), started to cry on Christmas Day because there were no more presents to open.
And another one wanted to know where HIS presents were on his SISTER'S birthday.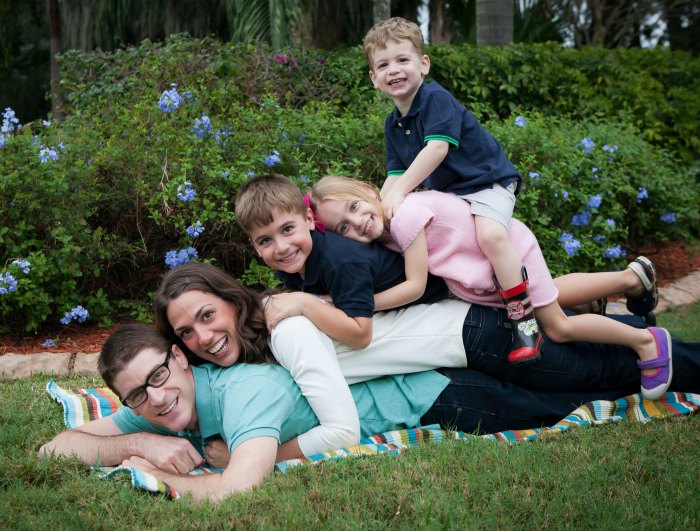 While I know that I have wonderful, loving and thoughtful kids, my husband and I decided that it's time to really incorporate a sense of gratefulness and thankfulness into our everyday lives. So I'm teaming up with Hallmark to share a few ways that we're trying to teach our kids to be thankful this year.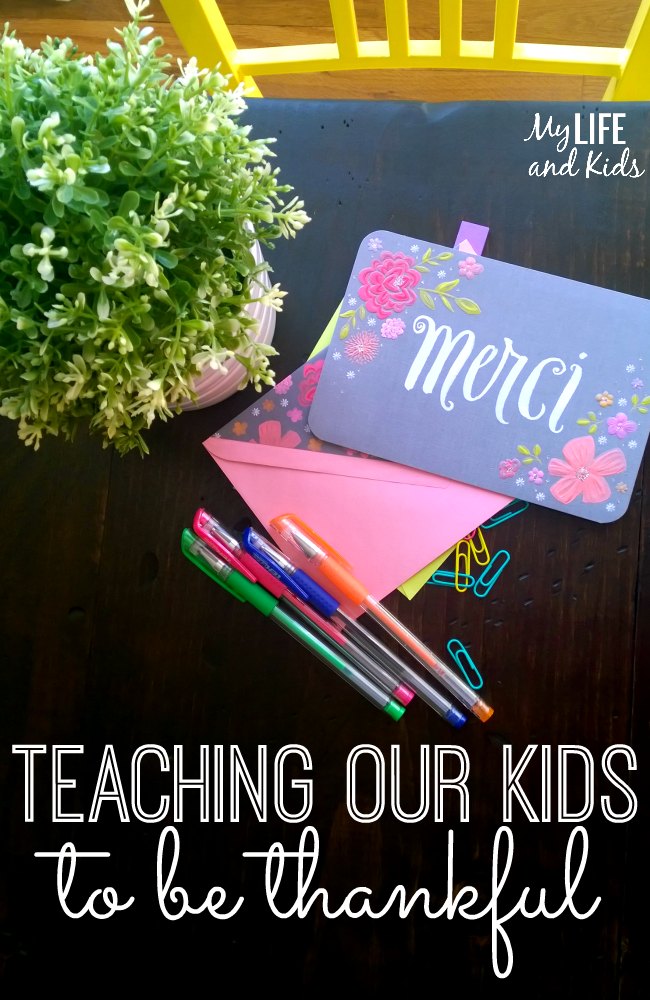 1. Thankfulness Journals
Each child now has a thankfulness journal that we write in together each night before bed. It's pretty simple – we talk about our day and they choose three things that they're thankful for.
The 3-year-old usually includes some sort of potty talk. The 7-year-old usually says something like Candy (even if he didn't get any that day), friends and the dog. My daughter always says FAMILY as her #1 pick.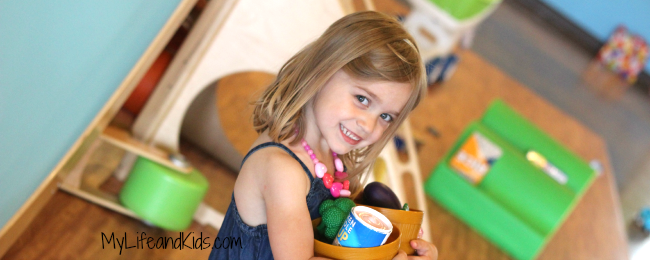 It's a way for us to connect every single night and adds a fun element to our bedtime routine.
2. Birthday Party Revamp
Our kids are heavy into the birthday party scene with their school friends – sometimes being invited to two in the same weekend. And they love birthday parties. They plan where theirs is going to be, who they'll invite, what kind of cake we'll serve and what we'll do during the party.
We've always resisted friend parties in the past, but with two birthdays coming up next month, we might reconsider.
But we've made it clear to the kids that there will be no gifts. Like – really – no gifts. We're talking about options – whether they want to collect coats for kids that need to stay warm or ask the parents to bring a new book that we can all donate to a shelter together after birthdays.
The kids will get their wonderful party, and we can help other kids at the same time.
3. Thank You Note Saturdays
Now that the kids are learning how much we really have to be thankful for, we've instituted a thank you note routine on the weekends.
Each Saturday morning, I get out my thank you card supplies, and each child writes a thank you note to someone that has done something special for them.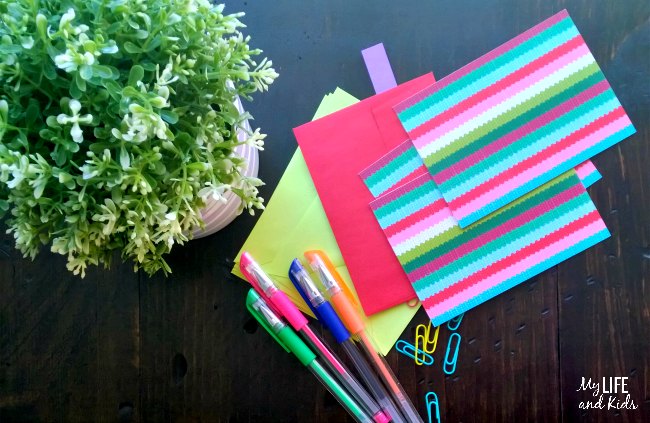 Sometimes I write, while the kids tell me what to say. Sometimes the kids just draw a picture. And sometimes they do all the writing themselves.
Some weeks there are stacks of thank you notes to write (like after Christmas), and some weeks we all have to really think about who we want to thank.
Sometimes it's the bus driver. Sometime's it's a neighbor. And last week the 3-year-old "wrote" a thank you note to Batman – because why not!?!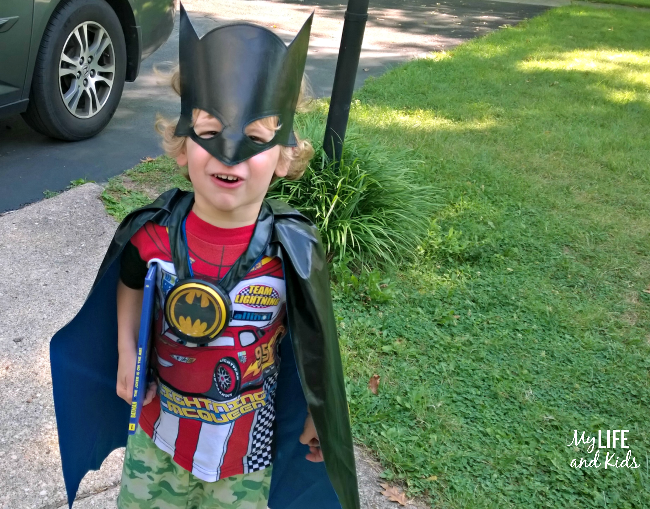 In today's world, it's refreshing to sit down and write a note – and then put it in the mail. It would be so much faster to take a video of the kids talking and send it out into cyberspace. Or send a quick FB message, but in trying to teach the kids the importance of saying thank you – my husband and I have found ourselves writing thank you notes right along with them. And that is awesome!
Here are some GREAT tips for teaching kids how to write thank you notes.
And here are my favorite thank you notes – including notes that can be personalized.
4. Helping Others
We've been talking a lot in 2015 about how we can help other kids and families that need help. We're moving in the right direction by using their birthdays as a way to collect things for families in need, and we hope to volunteer as a family in a soup kitchen this spring.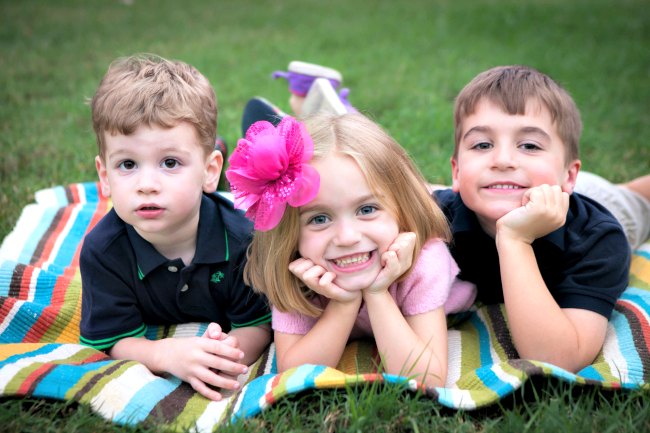 5. Giving Toys a Second Chance
And right along with #4, we've started a toy donation bucket. Each month, the kids will choose a few toys that they don't play with and "give them a second chance" by donating them to our local shelter. We haven't done the first drop off yet, but so far the kids love the concept of giving their toys another chance to be played with – while also giving kids in need some new (to them) toys to play with.
We've only been at it for a month now, but we're already seeing a difference in how our kids respond to certain situations – and how they're noticing and recognizing the wonderful gifts we have in life – whether it's the latest Batman toy or a smile from the bus driver.
This is part of a sponsored program with Hallmark. All opinions are my own.
Be sure to visit Hallmark.com for all of your thank you note needs!