Whether your kids are back to school in person, online or a combination, heading back to school this year is making us feel all the feelings. So I'm teaming up with Almond Breeze and Kellogg's to share my top tips for transitioning your family back into the school year.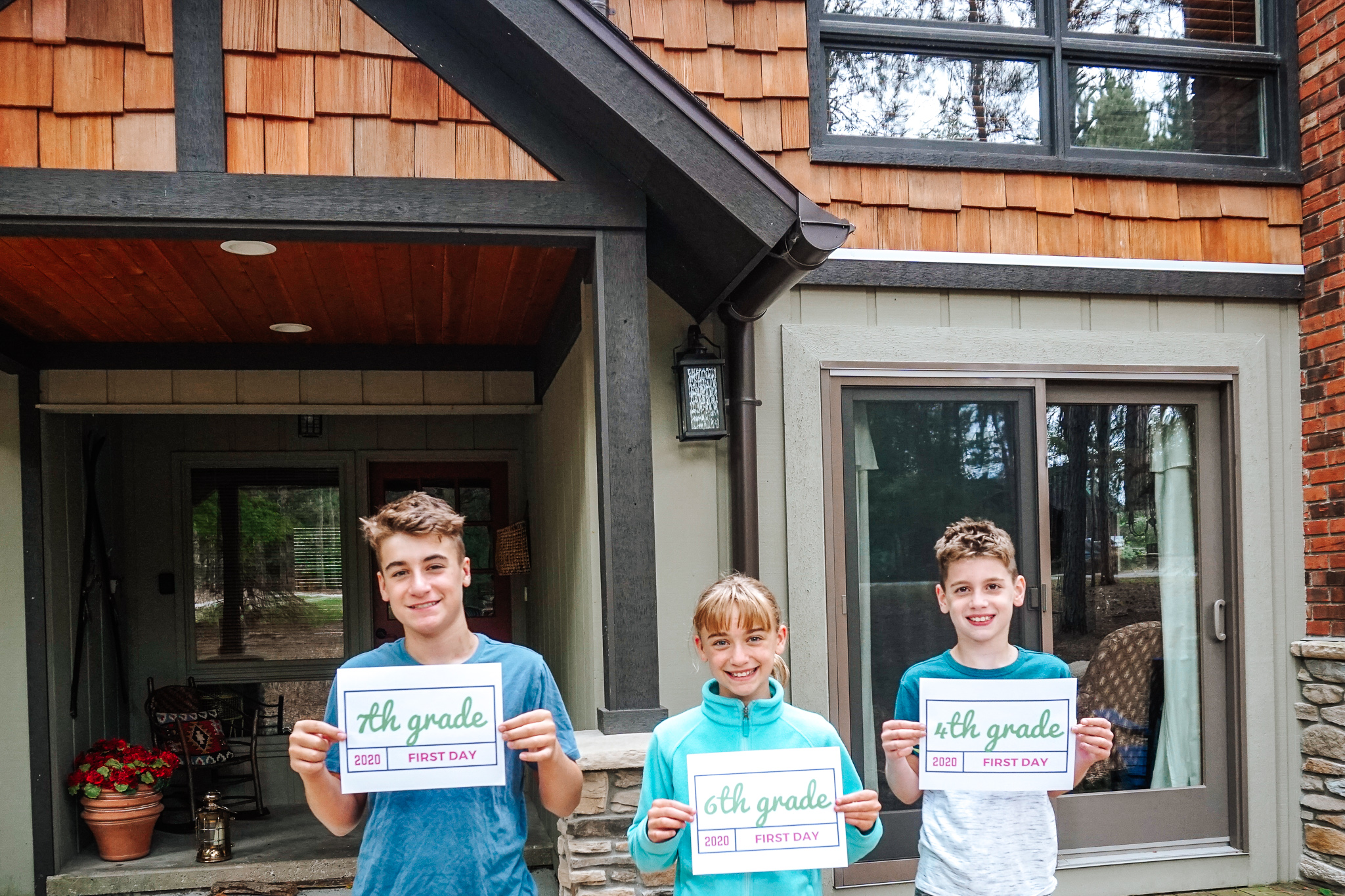 First, See How You Can Receive a $5 Gift Card
Breakfast lovers who purchase any Almond Breeze Almondmilk and Kellogg's cereal together from now until September 30 will receive a $5 VISA® REWARDS VIRTUAL ACCOUNT.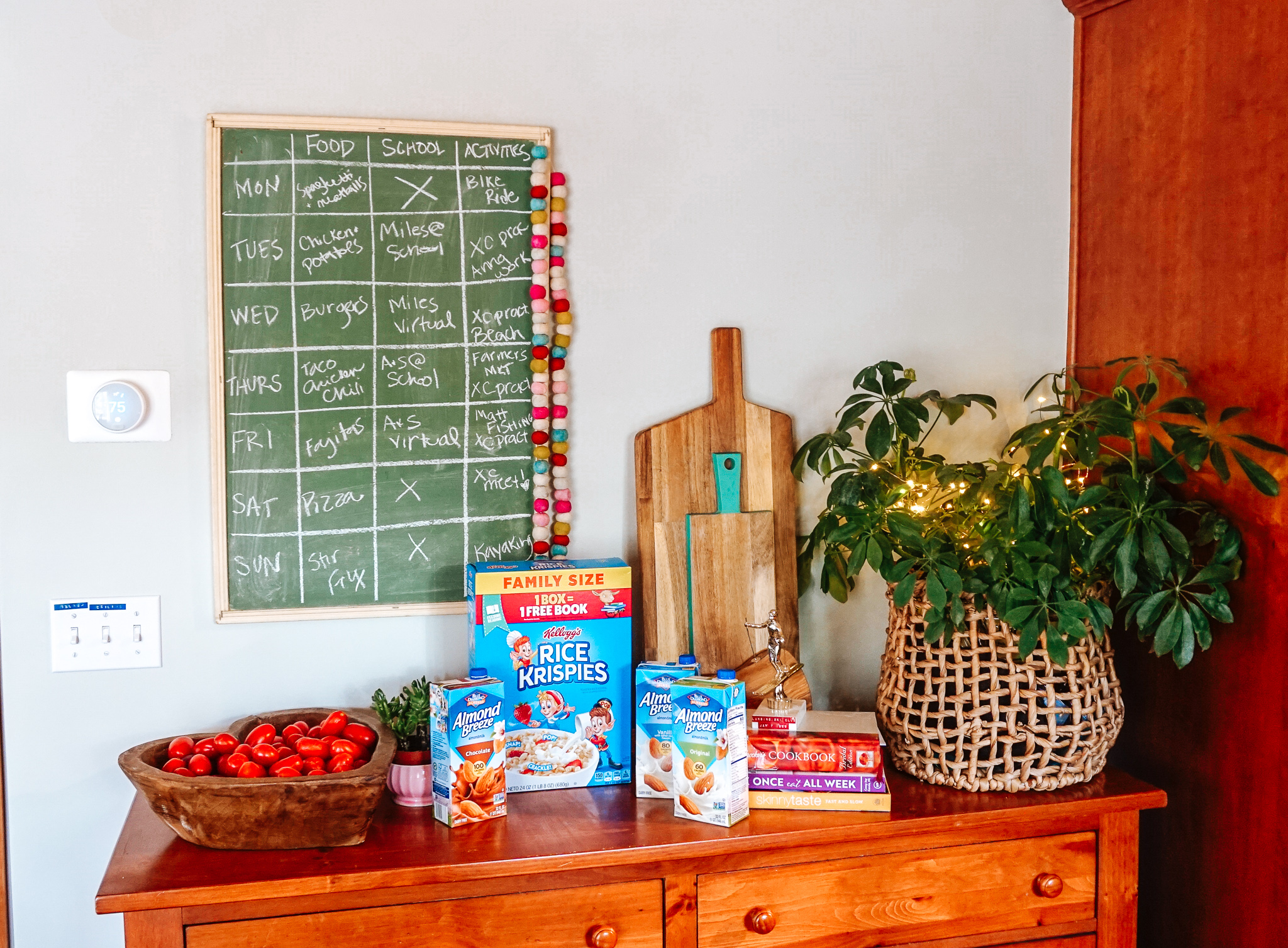 How the virtual prize works:
Purchase 1 participating Almond Breeze product and 1 participating Kellogg's product in one transaction in store or online between September 1-30.
Take a photo of your entire receipt showing the qualifying items starred.
Visit www.activaterewards.com/AlmondBreezeB2S, enter your information and submit the image of your full receipt by September 30, 2020.
Once the submission has been validated, you will receive a link to activate your $5 VISA® REWARDS VIRTUAL ACCOUNT.
See www.activaterewards.com/AlmondBreezeB2S/details for terms and conditions.
4 Tips for Heading Back to School
Create New Routine Cards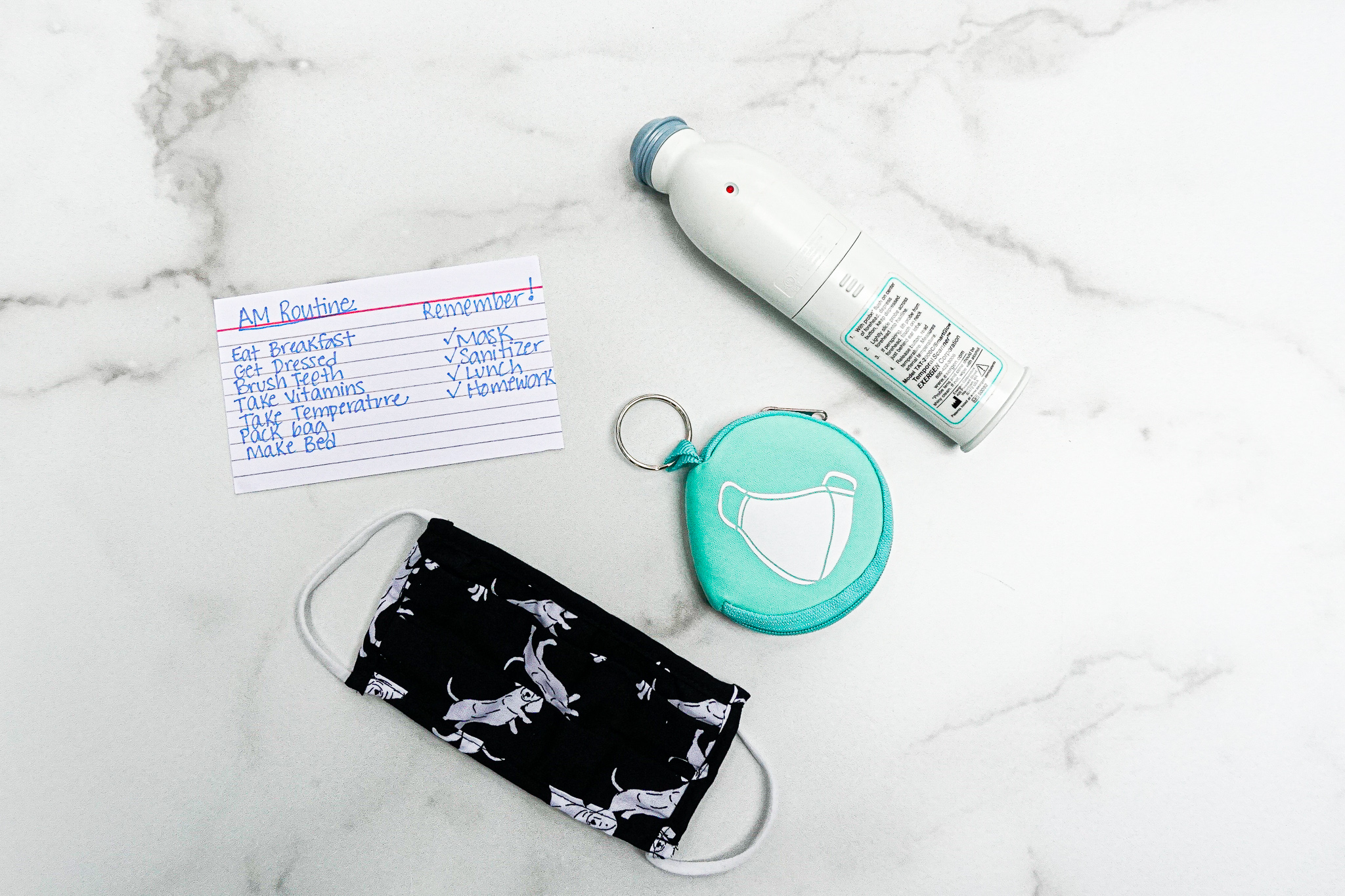 We rely on routine cards at our house to keep everyone on track with what they're supposed to do each morning before school - and also to prevent me from constantly nagging (or yelling)! at three kids every morning. (You can read more about our routine cards here.) This year, we created new morning routine cards to help us get used to the new normal. We need to take temperatures every morning before school and make sure everyone has two clean masks and hand sanitizer for school.
Put Breakfast on Auto Pilot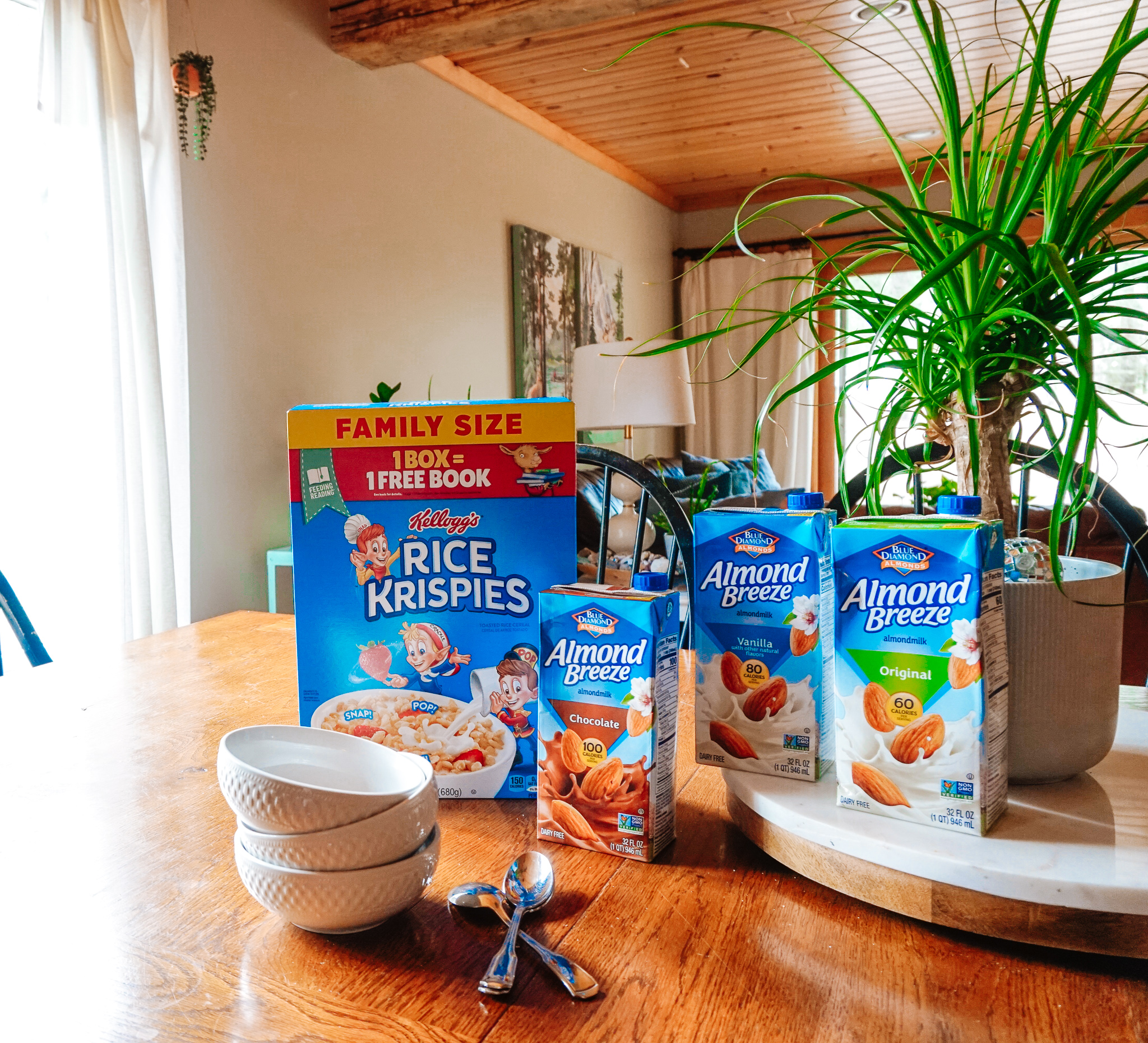 Between making lunches, tracking down clean masks and making sure our soon-to-be-teenager gets out of bed, the last thing I want to be doing is making everyone breakfast.
Almond Breeze Almondmilk and Kellogg's Rice Krispies to the rescue. They can be combined many ways for a tasty and nutritious breakfast that we can all feel good about, and the kids can help themselves.
Simon loves Almond Breeze Chocolate Almondmilk on his Rice Krispies every morning. He feels like he's getting a creamy, chocolately treat. I know that he's actually enjoying a better source of calcium and vitamins D and E than dairy milk.
With 16 different flavors of Almond Breeze available, my kids have lots of options to choose from. Alice loves the Vanilla and Miles reaches for the Original Almondmilk. And did you know that Kellogg's Rice Krispies with any Unsweetened Almond Breeze Almondmilk is only 5g of sugar? It's a tasty, low-sugar way to start the day!
Create a "Command Center"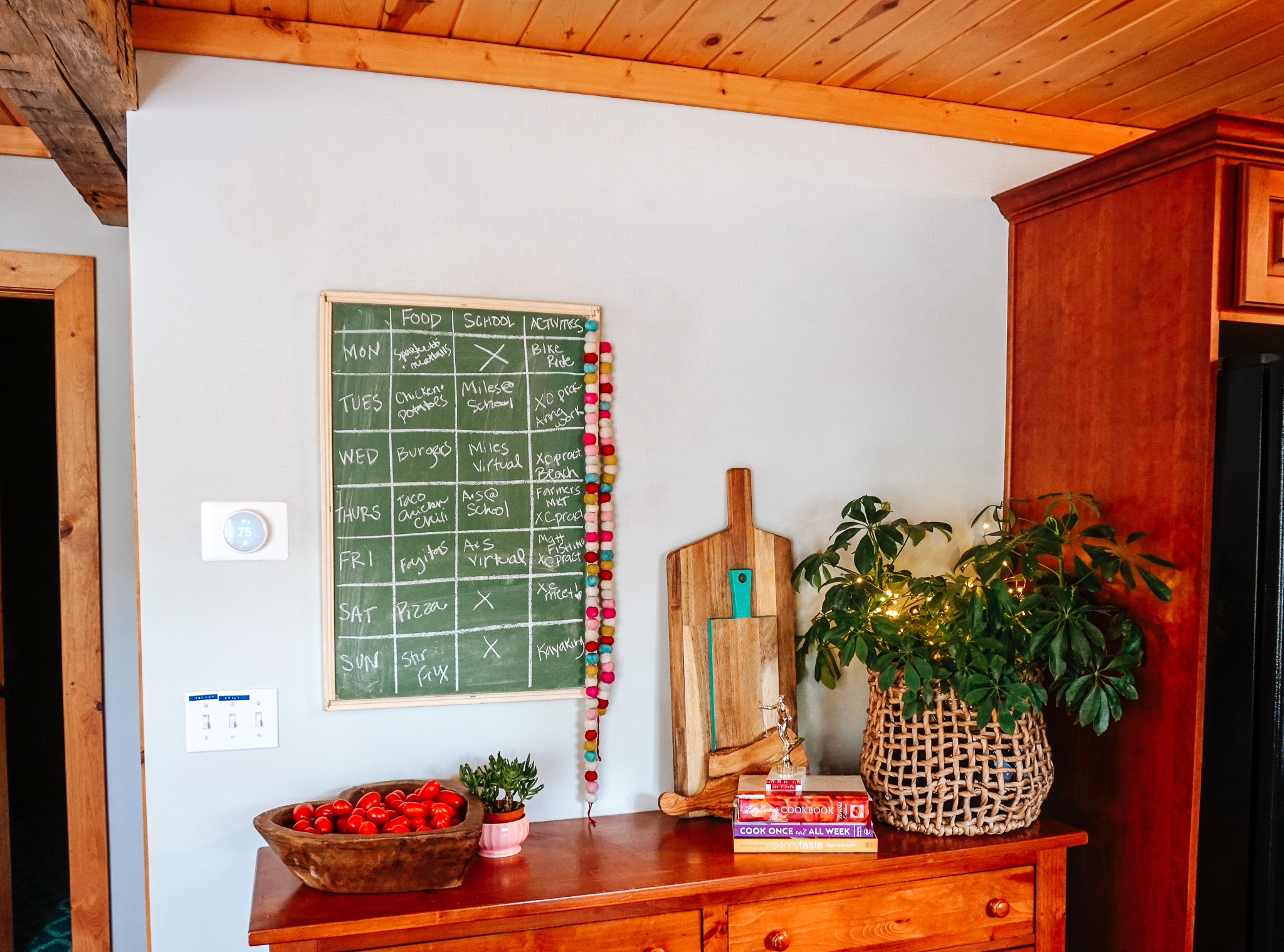 After having zero schedule since March, heading back into the school year is a huge adjustment. We took a simple chalkboard in our kitchen and created our "family command center" so that we can all see what we're eating for dinner each night, who's attending school on which days (the kids are on different in-person teams) and what activities are planned.
Have a Virtual Plan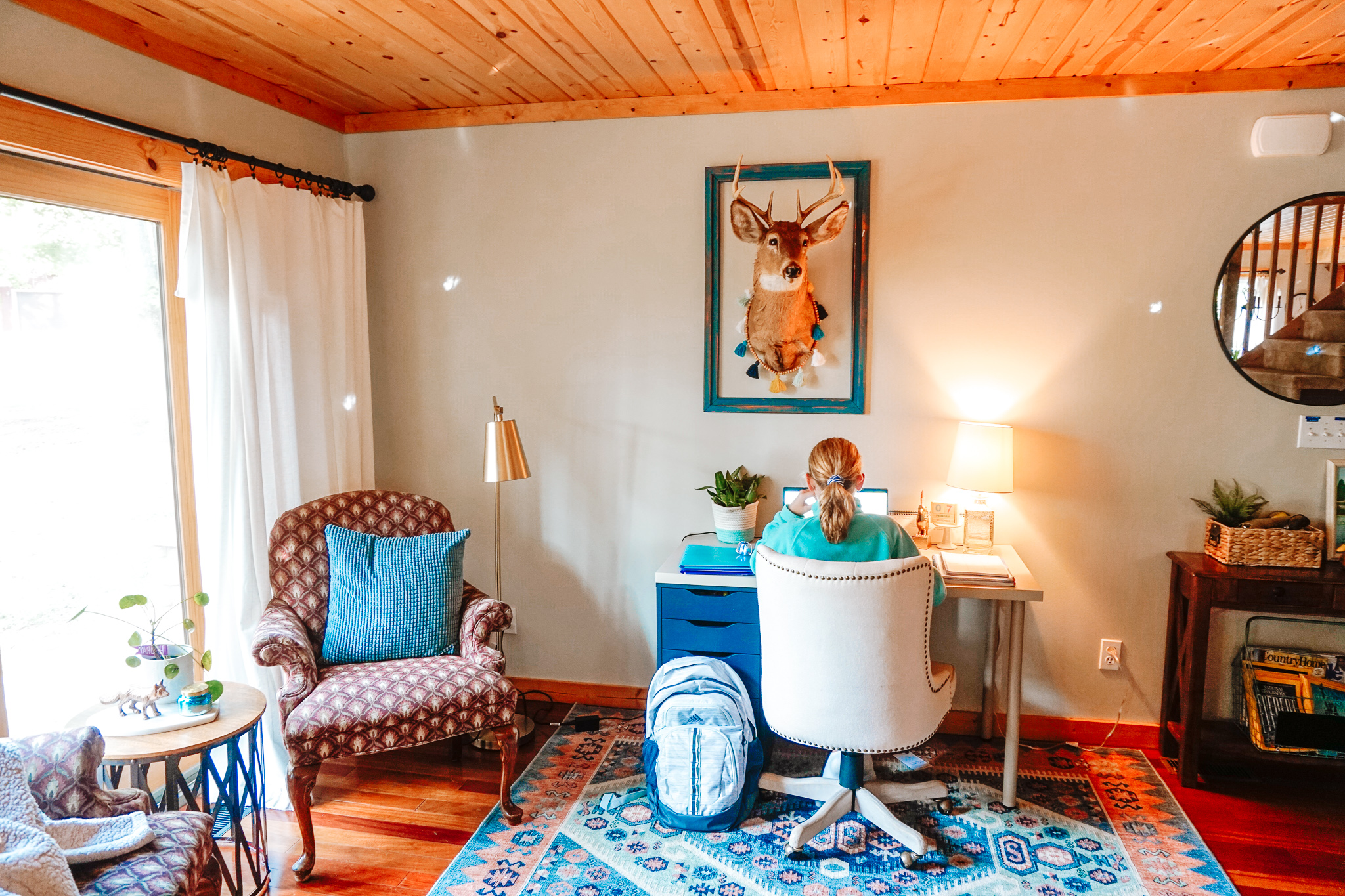 Our kids are doing a couple of weeks of in-person school and virtual school, and then will hopefully be in school full-time. But either way, we have a tentative plan in place should we go virtual again. Alice will be working from my desk in the living room. Simon will be working from the desk in his room and Miles will be working at our kitchen table. It could all change as needed, but it's helpful to have an idea of what space works and which kid needs the structure of a desk or to be removed from distractions (like me making lunch in the kitchen).
Learn More About Almond Breeze
Made with real California almonds, Almond Breeze is naturally nutritious and is fortified with calcium and vitamins that kids need. It's an excellent source of vitamins D, E and calcium, and a good source of vitamin A. Whether you're lactose intolerant, allergic to dairy, require low-calorie, sugar free or vegan foods, or simply want to try a tasty alternative to dairy milk, Almond Breeze is a great choice (with 16 different flavors to choose from)!
Visit www.almondbreeze.com for more information.
This is a sponsored post. All opinions are my own.