Cleaning
30+ Home Cleaning Hacks, Tips and Ideas That Will Impress Your Mother-in-Law
By |
From bathrooms to kitchens and even laundry, we're sharing more than 30 genius home cleaning and organizing hacks, tips and ideas that will make your house shine enough to impress your mother-in-law.
We're sharing our very favorite cleaning products, methods, lists, schedules and even some cleaning humor – because sometimes we just need to laugh about it – don't you think? And if you have kids, you're in luck, because here's how to get them to clean the bathroom (or at least do their chores without you asking!).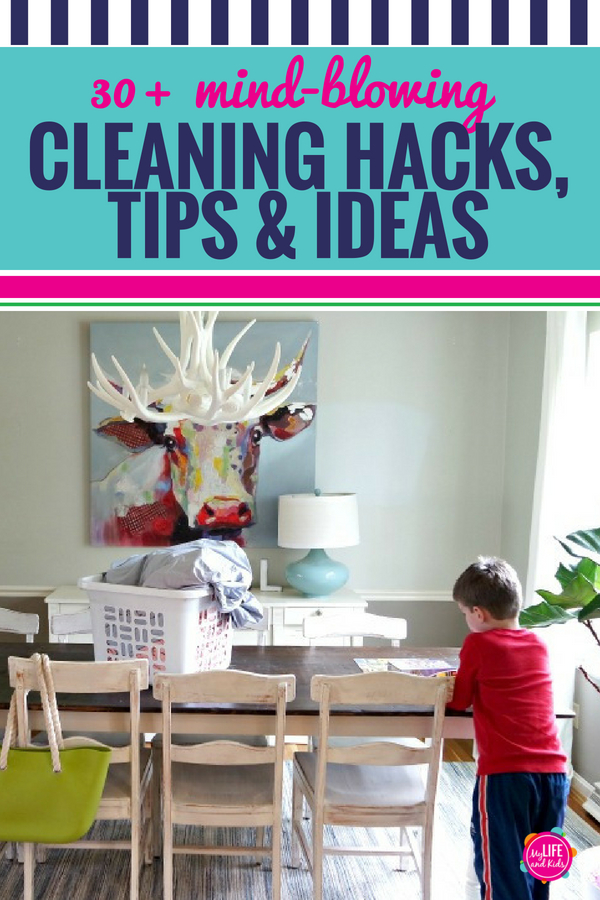 Genius Home Cleaning Ideas
We all want a cleaner house, right? And whether you have a cleaning service or not, you want it to STAY clean. With kids and a dog, this can be easier said than done. But it is possible by incorporating a few of these genius home cleaning ideas.
My All-Time Favorite Home Cleaning Supplies
Cleaning the house may not be a total blast all the time, but I've found that the right supplies can make ALL the difference.
Can you use basic stuff? Sure.
But if you can have super cute microfiber cloths and a turquoise broom, then DARN IT – use supercute microfiber clothes and a turquoise broom!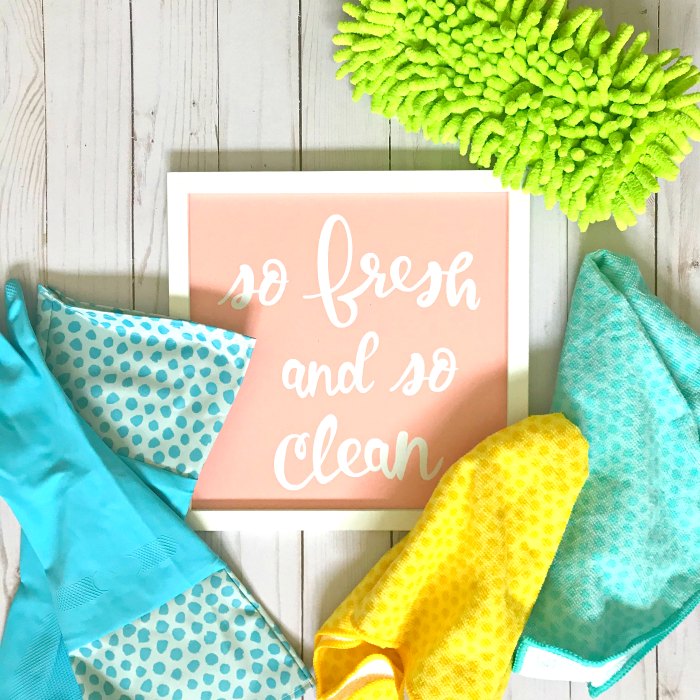 Genius Home Cleaning Tips for Your Kitchen
I don't care what the rest of your house looks like, if your kitchen is clean, the entire house feels clean. If I'm short on time before hosting a party, I usually focus on the kitchen and let the rest of the house go.
Everyone congregates in the kitchen anyway, and if there are a few floaters in the toilet, it just helps my guests feel better about their own home-cleaning skills.
It's like my little gift to them.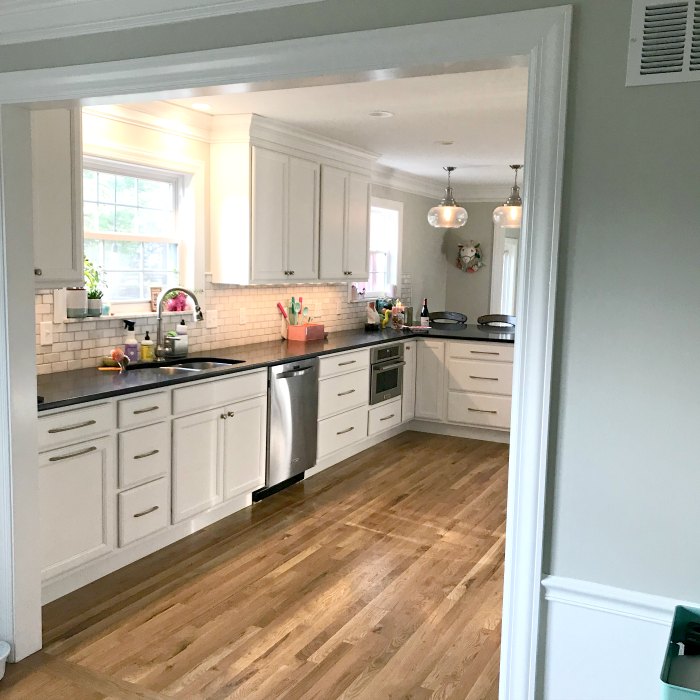 Here are some of my favorite clean kitchen tips:
Cleaning Your Home Is One Thing, But Getting (and staying organized) Is Another!
My kids always ask me why I'm cleaning for the cleaning service, and it's because I'm paying people to clean the DIRT – not to pick up after our mess. And mess comes down to two things: organization and discipline.
You need to have the organization in place so that everything in your home has an actual place to live. How can you put something away if it doesn't have anywhere to go? (And no – the dining room table doesn't count.)
And the discipline comes in after the organization. As in: you need to be disciplined enough to use your own organizational system. Ahem.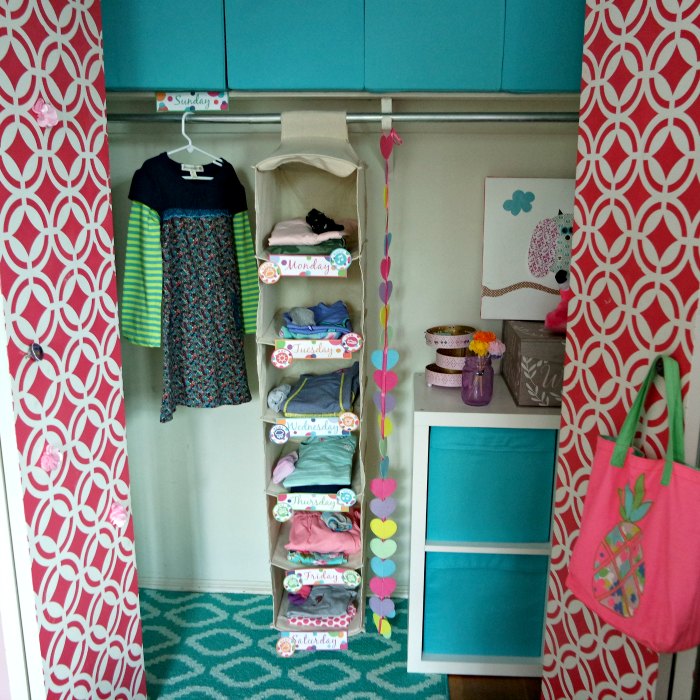 Here are a few of my favorite tips to stay organized:
Home Cleaning Books That Will Inspire You
Yes, you can actually read books about cleaning your home. I mean, what better way to procrastinate actually cleaning than reading a BOOK about cleaning?
Go ahead, procrastinate away. I won't tell anyone.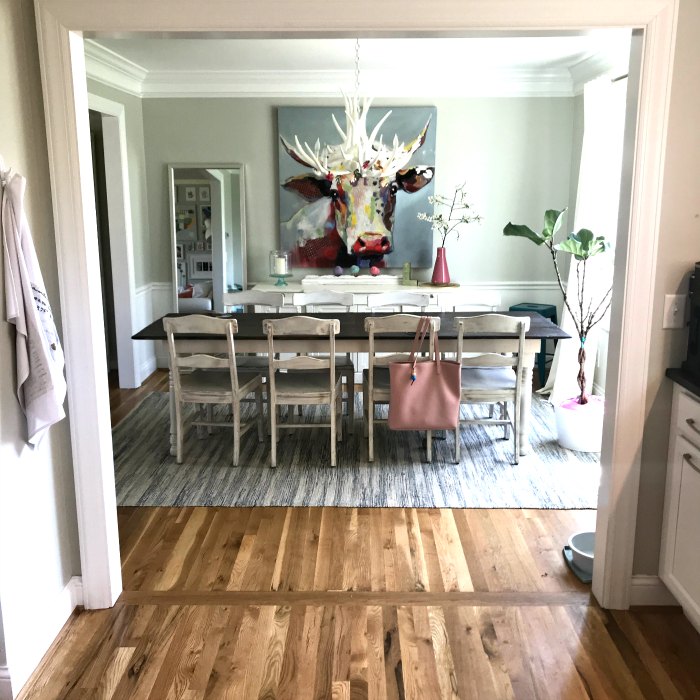 Read these books so you at least can say you were cleaning. Sort of.
Getting Kids Involved In Cleaning Your Home
If you have kids, you know how hard it can be to get them to help with the cleaning. Even kids that are usually helpers can get sick of cleaning pretty quickly. (And I don't blame them!)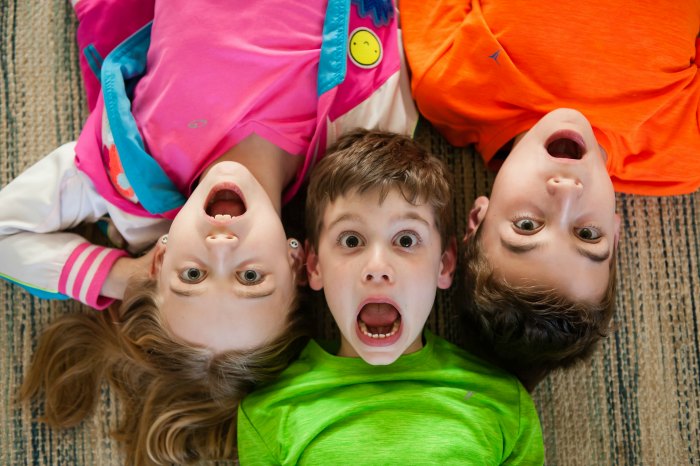 Never fear. Here are a few ways to get your kids more involved in keeping your home clean.
Home Cleaning Humor
Sometimes when the toilet is overflowing and the dog is in the trash, and the kids haven't done their chores in weeks, all you can do is laugh.
Or cry.
But laughing is better. Here are a few home cleaning humor posts that will keep you giggling through the mess.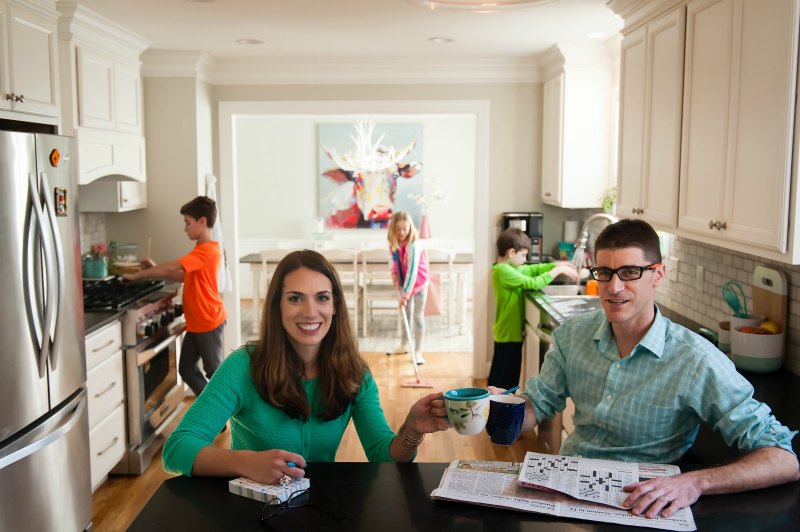 There you have it. If you can't keep your home clean after all of THIS advice, then I can't help you.
But don't feel too bad if your house is a pig pen. My guess is you're still doing better than these guys – who all competed in my messiest house on the internet contest!
This post contains affiliate links.