Kid Health
3 Tips for Moms with Sick Kids
By |
Kids and colds go hand in germ-covered hand, as any mom knows. From the classroom to dance class, the playground to play dates, kids are liable to pick up the sniffles nearly anywhere they go.
Coughs and colds came early to our house this year, and all three of my kids have been sick for the last week. So I'm teaming up with my friends at Pfizer Consumer Healthcare to share my very best advice to help you get your kids back on their feet and making mischief again in no time!
3 Tips for Moms of Sick Kids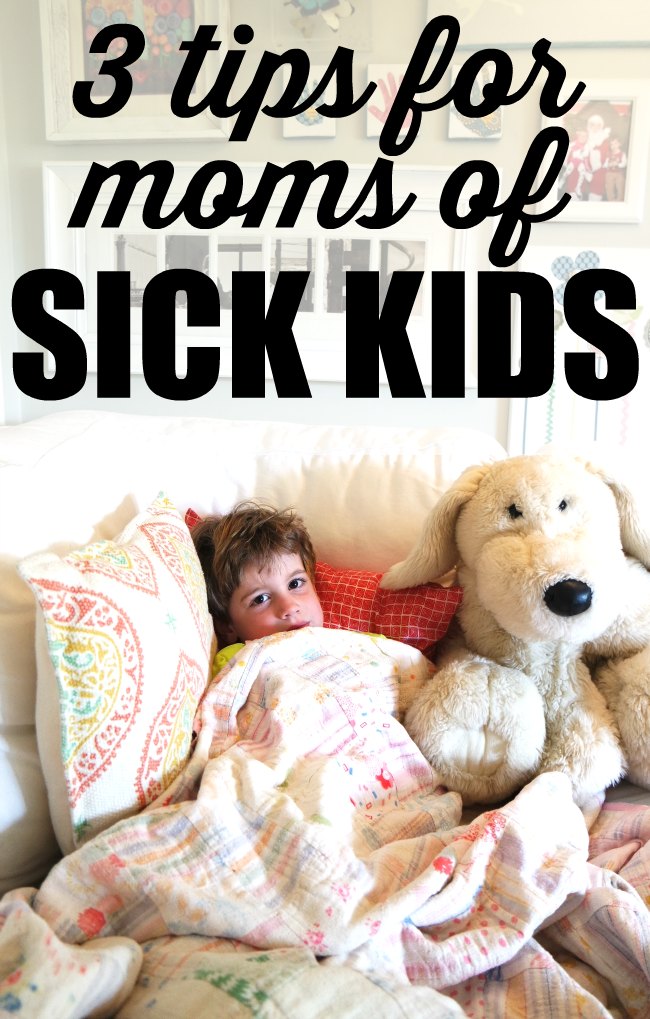 #1 – Hydration is Key
Encourage your little sickie to drink, drink, drink. Whether they're chugging water, electrolyte-replacement beverages or another favorite drink – keep them as hydrated as possible. I learned this one the hard way when my little Simon didn't feel like drinking anything for 24 hours last winter, and we ended up in the hospital with severe dehydration.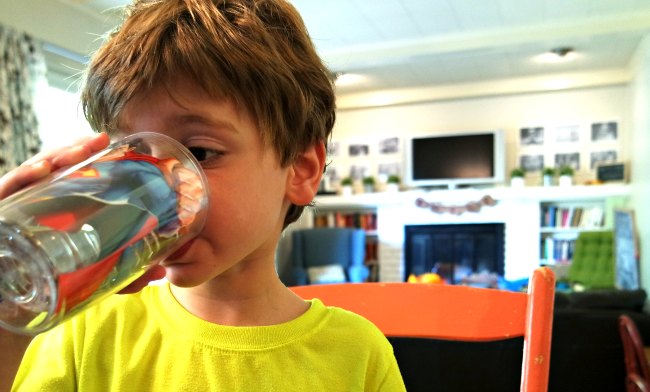 If your little one refuses to drink (like mine did), don't forget about popsicles. They count as hydration, and oftentimes this sweet, frozen treat is just the incentive kids need to keep fluids in their systems.
#2 – Relax the rules.
Yes, screen time limits are important in most households, and yes, your ailing kiddo needs his rest. But while they're stuck in bed remember they're going to need a little something extra to entertain them and take their minds off how crummy they feel. A few extra games or episodes of their favorite show aren't going to be the end of the world, and you can look at it as a sure-fire way to keep them resting instead of trying to run around.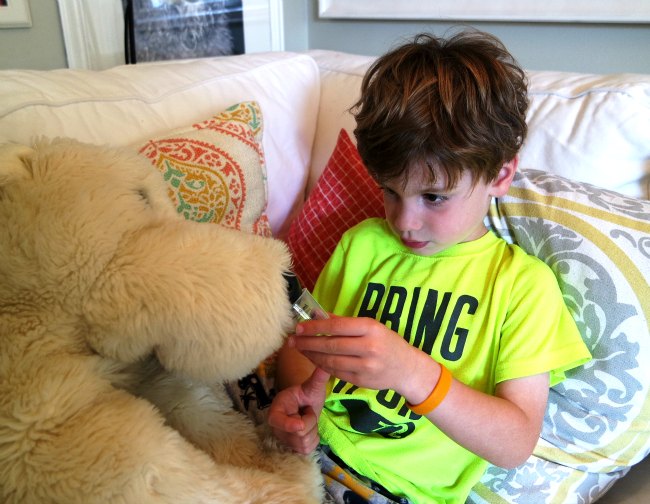 And, if they're feeling up to some quiet play, let them do so in ways that might otherwise be off-limits. Bring the couch cushions onto the bed to build a fort, or let them use real bandages in their "doctor kit" as they tend to their teddies' boo-boos.
#3 – Make the most of medication.
Of course the most important part of dealing with kids' colds — for moms and kids alike — is making them feel better fast. To stop those nasty symptoms in their tracks, you need medicine you can count on.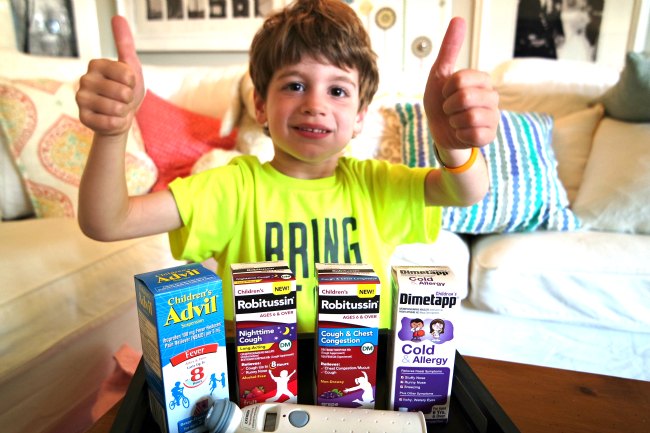 In my house, we trust the Pfizer Consumer Healthcare pediatric platform products of Children's Advil®, Children's Robitussin®, and Children's Dimetapp® – to help tackle the ickiest symptoms. They understand what it's like when sick gets real, and I know they'll relieve my little ones' symptoms and discomfort.
Just like you, the Pfizer Consumer Healthcare pediatric platform team is always ready to relieve the fevers, coughs, and colds that keep your kids from being kids, so your lives can get back to normal — whatever that may be. Visit Sick Just Got Real to learn more.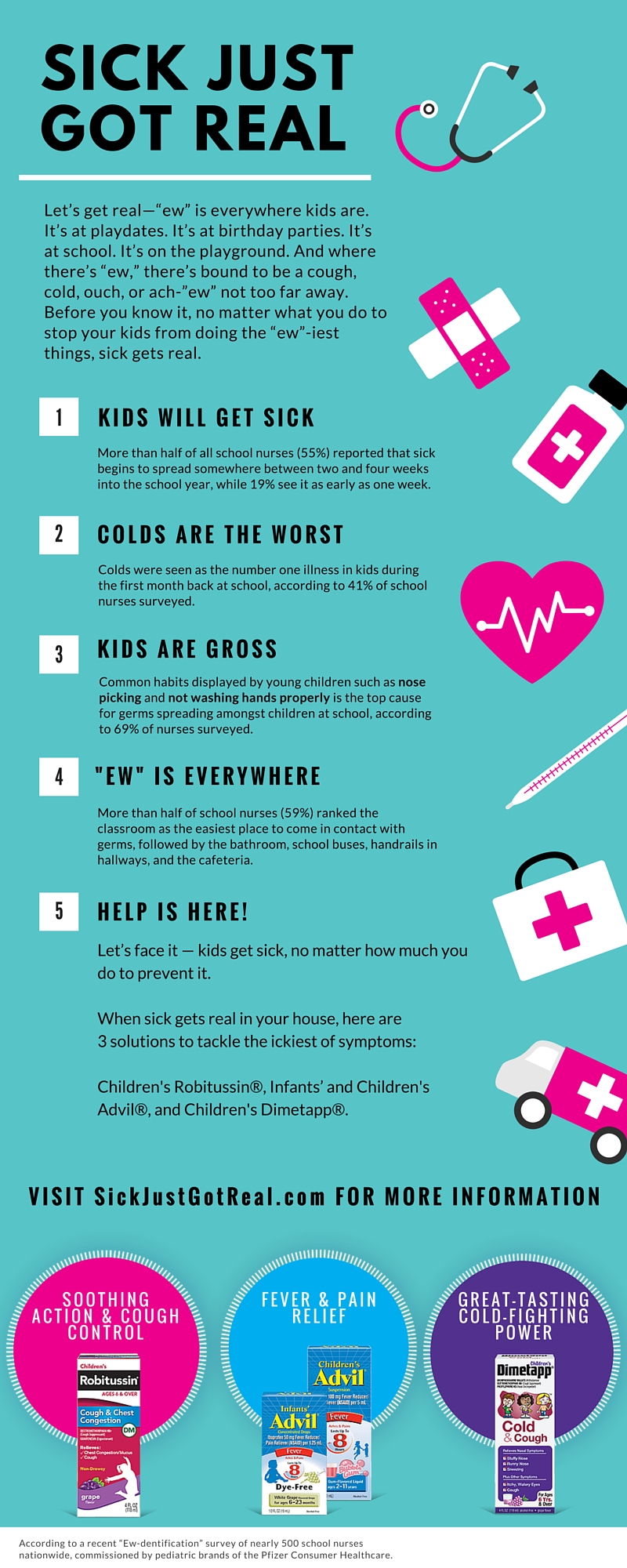 Children's Advil®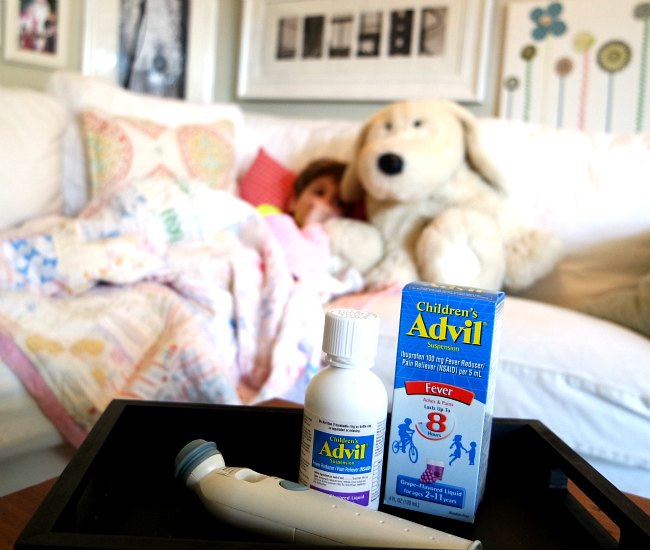 Provides up to 8 hours of relief in just one dose.
Relieves fever faster and keeps it down longer than Children's Tylenol® and contains 40% less liquid per dose. 

Based on reducing fever below 100° F and labelled dosing.

Children's Advil® products are available in several forms for easy administration, including: liquid suspension, tablets and infant drops and come in several great tasting flavors, including: Sugar-free Dye-free Berry, Bubble Gum, Grape, Blue Raspberry, Fruit and Dye-Free White Grape flavors.
Click here to learn more about Children's Advil®.
Children's Robitussin®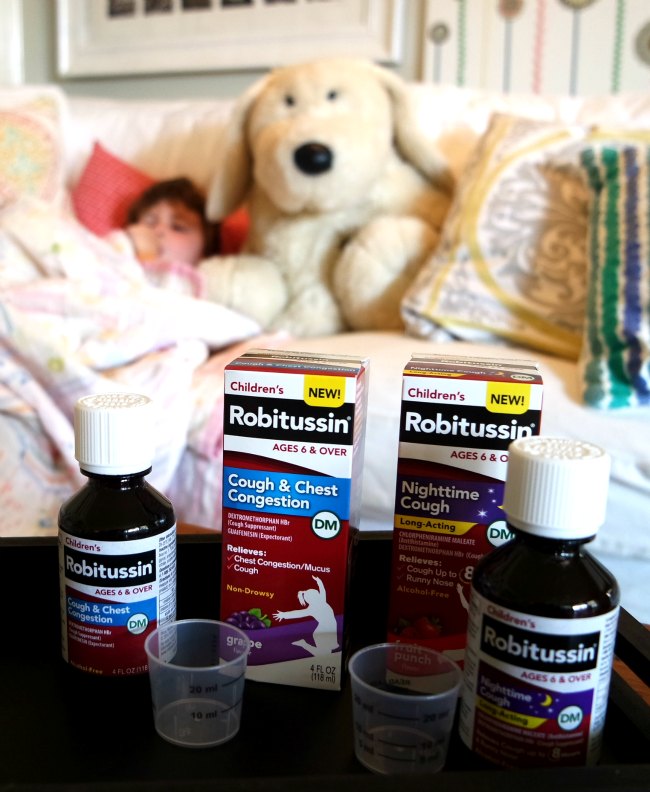 Controls and relieves frequent cough, some products for up to 8 hours.
Cough & Chest Congestion DM – All the cough-stopping power of Robitussin® DM, formulated for children to control coughs and relieve chest congestion with a great-tasting grape flavor.
Cough & Cold CF – Relieves stuffy nose, frequent coughing and chest congestion, with a grape flavor.
Cough & Cold Long Acting – Controls and relieves a child's frequent cough for up to 8 hours with a great-tasting fruit punch flavor.
Nighttime Cough, Long Acting DM – Long-acting nighttime formula relieves cough and runny nose to help kids rest, available in a fruit punch flavor.
Click here to learn more about Children's Robitussin®.
Children's Dimetapp®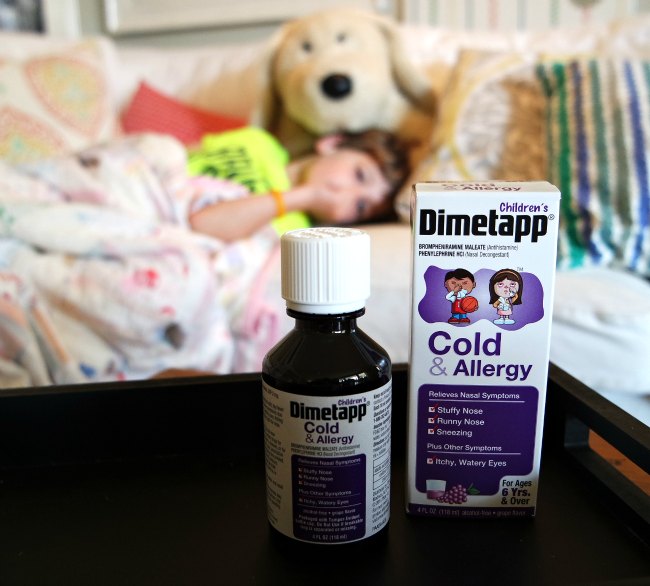 The #1 pharmacist recommended brand for children's cough & cold symptoms with a great grape flavor. Products include:
Cold & Cough – Tackles a child's most bothersome stuffy and runny noses, all while working to relieve cough.
Cold & Allergy – Has the congestion-fighting power to relieve stuffy & runny noses while providing relief for itchy and watery eyes.
Multi-Symptom Cold & Flu – Relieves painful cold and flu symptoms like congestion, sneezing, cough, fever, headaches and more.
Long Acting Cough Plus Cold – Treats sneezing and a runny nose while also providing up to 8 hours of cough relief.
Nighttime Cold & Congestion – Has the cold-fighting power to relieve nasal congestion symptoms and itchy, watery eyes as well as cough symptoms to help kids get the rest they need to feel better, faster.
Click here to learn more about Children's Dimetapp®.
This content has been sponsored by Pfizer. Product samples were provided by Pfizer. Opinions are my own.