2-year-olds
25 Ways to Have Fun with Math
By |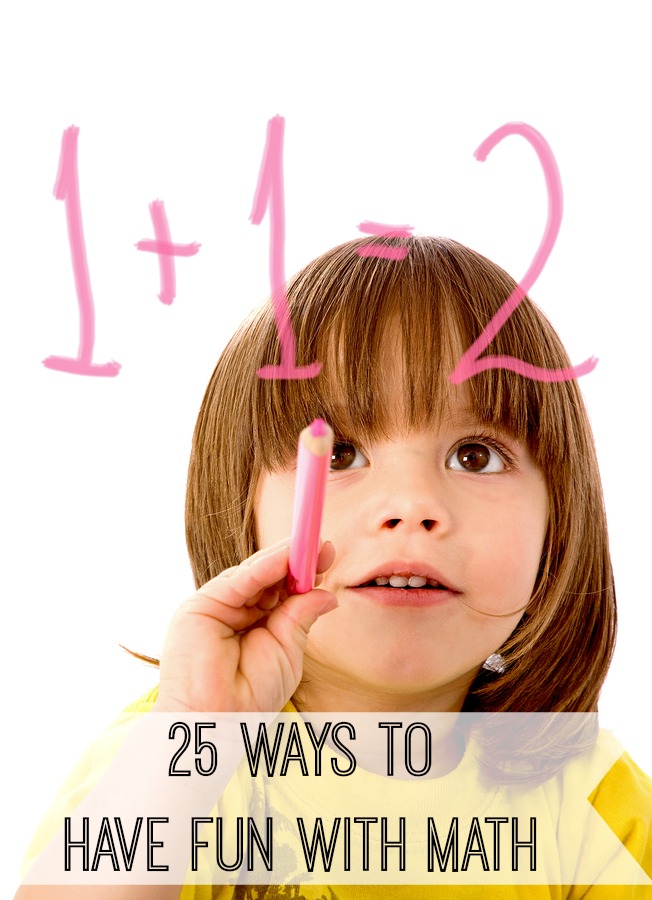 If your kids feel like math and fun don't go together, we've put together 25 ways to have more fun with math for kids of all ages!
1. Your kids will love this delicious way to have more fun with math by making their own number trail mix!

2.  Check out how to integrate math into your dance parties with the math dance!
3.  Teach your child how to count with with the basket of 3s.
4. Check out this ping pong counting and matching game!
5. Have a child working on his multiplication tables? Check out this 'hands-on' way to have more fun!
6. Your preschooler will love this counting star game!
7. Spring is just around the corner, and this number scavenger hunt is the perfect math game for outside!
8.  Your kids will be proud of their work with these mason jars that will help them count to 100!
9.  Your child will learn number recognition and order with this fun craft using paper tubes.
10.  This math game will surely be a big hit with your preschooler.
11.  Get excited for spring with this fun and interactive flower game!
12.  Combine one of your kids favorites – playdough – with these math games!
13.  Your kids will love bowling for plastic bottles with numbers.
14.  Need something to help your child learn subtraction?  No problem – check out this target take away game!
15.  For older children, have them get creative with a compass by creating a work of art.
16.  Help your child learn about greater than and less than with an alligator!
17.  If your child loves cars, this is a great way to teach addition.
18. How about ice cream and math? Check out this fun game!
19. How about stomping to learn numbers and values?
20. This math game, Fiverton, with make adding fun!
21. Your kids will enjoy coin sorting and learning about money with this coin sorting game.
22.  This game uses popsicle sticks!
23.  Check out this bottle top addition game.
24.  Your kids will love making 3D shapes and shapes out of pipe cleaners and straws.
25.  And finally, how about math on the windows?