2-year-olds
25 Activities for Your Two Year Old
By |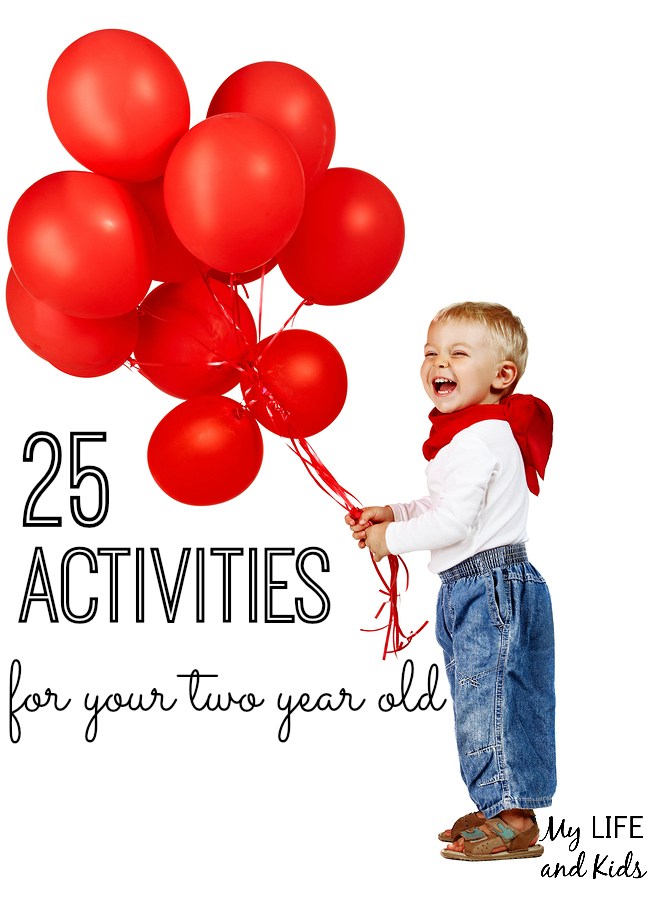 Toddlers are busy, busy, busy!
These 25 activities for your two year old are perfect to keep him busy throughout the day.
The activities are easy to set up, and many of them only require items you already have around the house.
#22 teaches your toddler how to do house chores – yes please!
1. Bowling
2. Cereal Mix
3. Action Words
4. Follow the Music
5. Gooey Goo
6. I am Two
7. Matched Colors
8. My Garden
9. Rain Water
10. Balloon Blow
11. Cup Magic
12. Pack a Suitcase
13. Sorting
14. Weekly Letter
15. Hunt for Colors
16. Hide the Shape
17. Dig for Hidden Treasure
18. Erupting Volcano
19. Cool Whip
20. Things that Go Together
21. Q Tip Designs
22. Sweeping
23. Self Portrait
24. Grocery List
25. Life of a Letter
For more fun activities to do with your kids, be sure to follow our My Life & Kids Activities board on Pinterest.
Follow My Life and Kids's board My Life & Kids Activities on Pinterest.