Mom Life
20 Things Every Woman Needs to Do Before She Turns 40
By |
This post is sponsored by Olay. All opinions are my own.
I'll be turning 40 in two short years, so I put a call out to my friends that have already crossed into that decade to ask them for advice.
What should every woman do before she turns 40?
I got a lot of fantastic advice.
Some of it is fun. Some of it is flighty. A lot of it is shockingly inappropriate to publish on this blog of mine (Ahem…). And some of it is as serious as the knee that apparently is going to start hurting the minute I blow out the candles on my 40th birthday cake.
Say it isn't so!
From money to exercise, sleep and laugh lines, here's a great list of things we should all DO, START doing or STOP doing before we're 40.
20 Things Every Woman Needs to do before Turning 40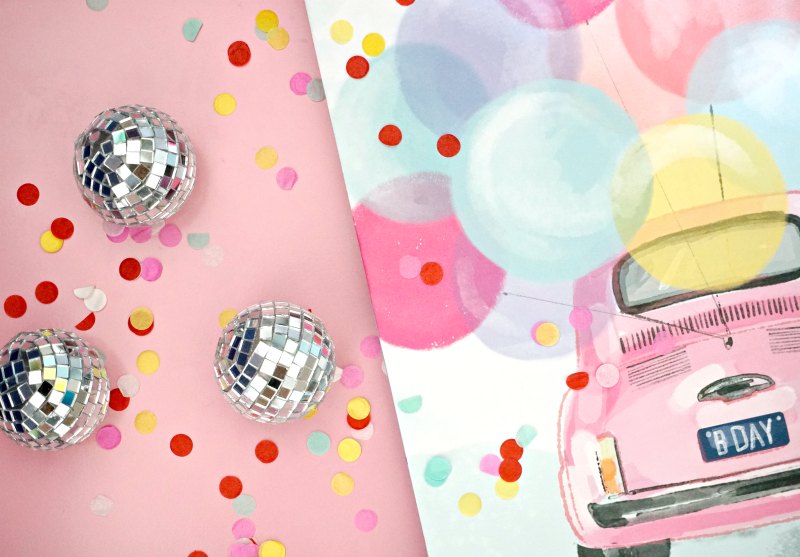 SPEND SOME TIME WITH THE ELDERLY
As my grandparents are aging, I've had the opportunity to spend a fair amount of time in senior living centers. It's incredibly humbling to see what the future may hold, and it's a great reminder to enjoy the time we have, our bodies that work, and the fact that we can go to the bathroom unassisted.
Which leads me to…
STOP BEING A BABY ABOUT EXERCISE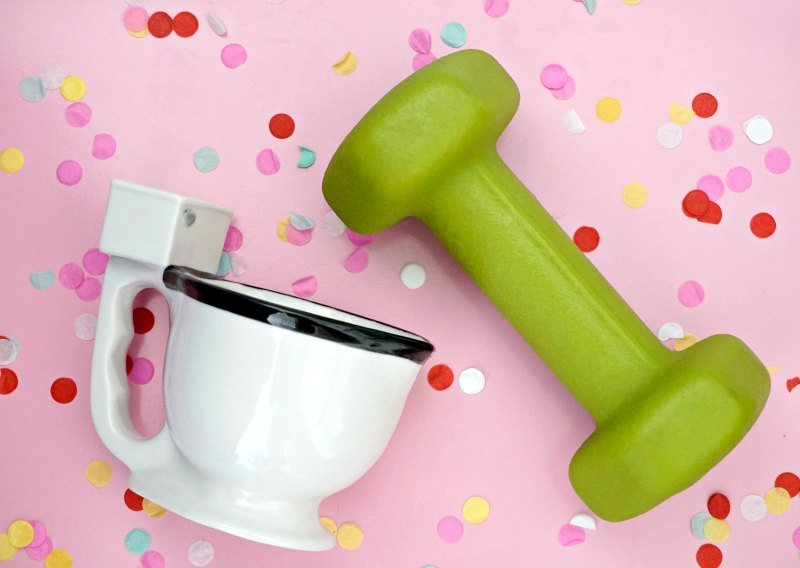 If you're like me, and hate to exercise, it's time to cut the crap and just do it. It's better for you mentally, physically and probably in every other way too.
At this point it isn't about losing weight, it's about staying mobile for as long as possible, avoiding injury after 40 and making sure your body works for as long as you need it to.
In my case, after spending so much time with seniors, I'm lifting weights now so that I can hopefully lift myself off the toilet when I'm 90.
#GOALS
STAR THERAPY. DO IT.
When I was growing up in the country, we called this going outside after dark.
Apparently now it's called Star Therapy, and I can see why.
When you take the time to do some star-gazing, it helps you remember your tiny and insignificant role in the universe. Your problems are put into perspective and everything seems a little bit better.  Go outside after dark. Look up. Feel better.
It really can be that simple.
SPEAKING OF THERAPY, GET A GOOD THERAPIST
It's no secret that I'm a huge fan of therapy. That probably has something to do with my mom being a counselor and signing me up for counseling starting when I was five years old. Personally, I believe everyone can benefit from a great therapy session, and I think turning 40 is a great excuse to invest in your emotional health.
PROTECT YOUR FACE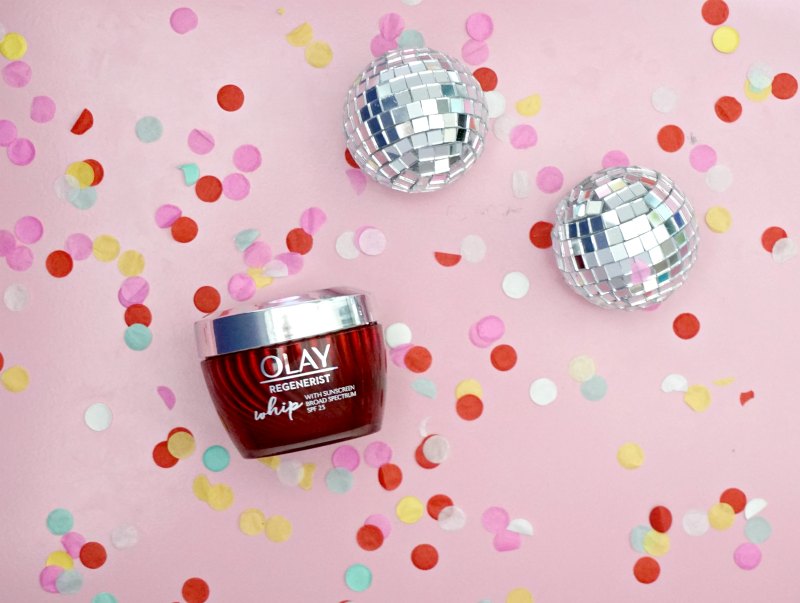 Ladies, it's time to get serious about taking care of your face. Luckily, this is going to be super easy to check off the list thanks to Olay Whips.
Olay Whip is the breakthrough moisturizer of the year that delivers powerful skincare with a light as air finish.  Made with active rush technology, Whip transforms from cream to liquid on skin for instant absorption! Its weightless formula leaves skin feeling soft and smooth with a matte finish.
Personally, I use Olay Whip Regenerist with SPF 25. The anti-aging formula, with broad spectrum SPF 25, reduces the appearance of fine lines & wrinkles without heaviness.
Click here to learn more about Olay Whips.
GET INKED
You don't actually have to get a tattoo, but if you've always thought about getting one, now is the time to do it. You can easily blame it on your mid-life crisis. It doesn't have to be huge – I got a tiny heart next to my collarbone last year – and it didn't hurt a bit.
My guess is you won't regret it at all (as long as you don't get a tattoo on your face. I think something like 95% of people with face tattoos regret them later in life.)
GET SERIOUS ABOUT MONEY

My husband turned 40 earlier this year, and when I asked him what everyone should do before turning 40, he started droning on about 401ks and wills and blah blah blah.
I started to tell him he was crazy boring, but I actually fell asleep from boredom before I could get the words out of my mouth.
To his credit, however, every single person I posed this question to included money on the list. Apparently turning 40 is a great excuse to start getting really serious with yourself about the state of your finances.
If you haven't already, start saving for retirement. Or make sure you're on track to retire at the age you're hoping to retire. Set up a will and trust (with an actual lawyer), and if you have kids, you may want to start setting aside some money for college.
RIDE WITH THE TOP DOWN
Now is definitely the time to take a ride in a convertible. Find a friend, uber or a rental and hit the open roads. Feel the wind through your hair. Even better? Have a friend drive you through the country roads at night while you gaze at the stars. It's amazing. (See Star Therapy.)
OUTSOURCE AND SIMPLIFY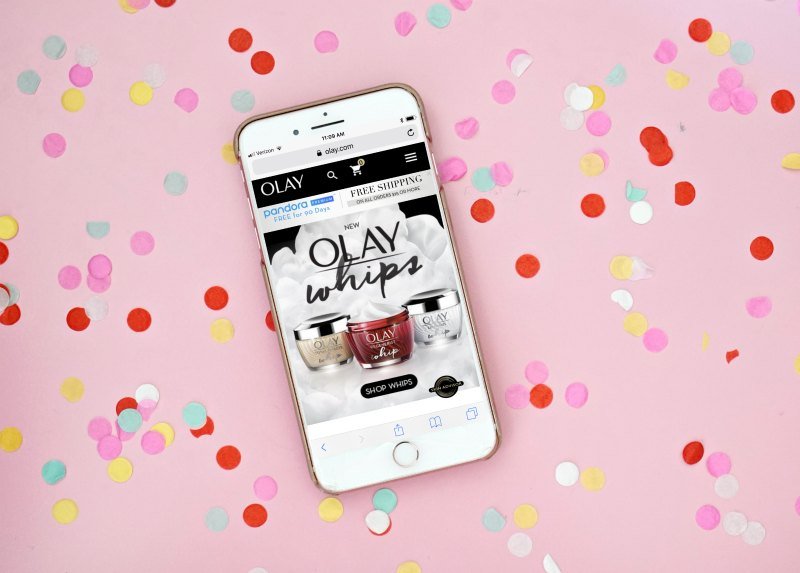 Make a list of every single thing you despise doing and then outsource or simplify as much of it as possible.
Hire a cleaning lady.
Get rid of the clutter.
Teach your kids how to do their own laundry.
Get your groceries delivered and buy stuff online when you can.
For me, that means that I shop for my favorite products online so that I never have to worry about running out before I can run to the story. At Olay.com, I can see all of the products that I love, order them and even use the online skin advisor to better understand which products are going to work best for my skin.
 MAKE FRIENDS WITH SOMEONE WHO HAS A BOAT
Enough said.
WEAR A BIKINI
I'm serious. Cut the body crap. Spend time with the elderly and then immediately put on a bikini and wear it to the grocery store because you are GORGEOUS, and you can move, and I don't think there's a single woman in her 90's that wishes she wouldn't have worn her darn bikini to the beach so often.
PUT ON YOUR OWN OXYGEN MASK FIRST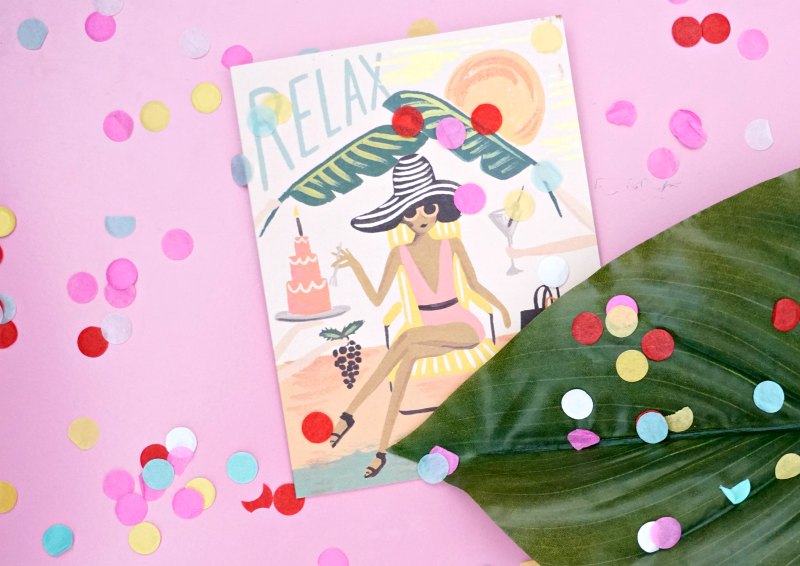 It's now officially time to put your face mask on first. And I'm not talking about actual face masks. I'm talking about all of the things that are going to save your life – physically and mentally – as you get older.
Eat well.
Exercise.
Make time with friends
Put yourself first when you need to
Get a massage, a manicure, a pedicure
Say no more often
Decrease your stress
Do what you need to do to feel strong and healthy and happy. The best way to help your loved ones to feel strong and healthy and happy is to feel that way ourselves.
LEARN TO COOK SOMETHING EDIBLE
Master at least one meal that is perfect when you need to make dinner for a friend, one meal that is perfect for entertaining and one appetizer that is perfect for bringing to a party and one amazing dessert.
That's all you need in life (unless you love to cook and then just ignore this one.)
SPEND MORE TIME WITH YOUR PARENTS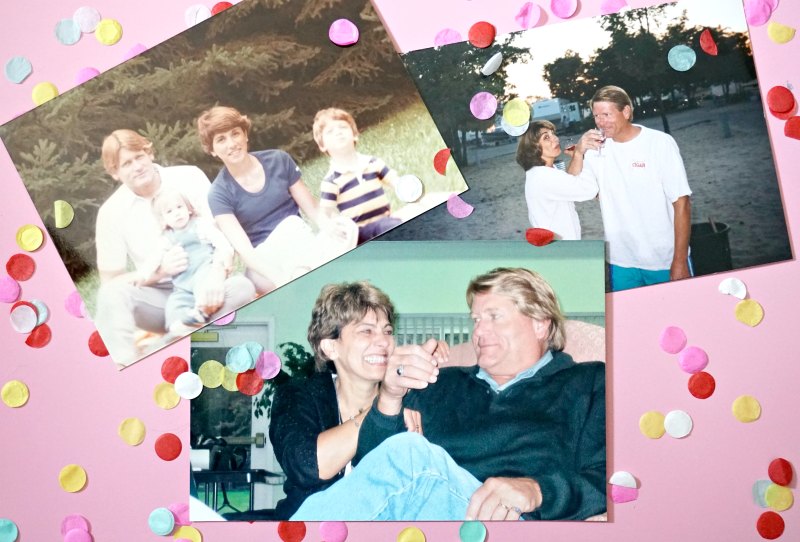 Listen, I don't want to make it sound like the clock is ticking, but the clock might be ticking.
And if you're anything like me, you have little kids and a career, and it can feel like making the effort to head out of town on the weekends is impossible.
Do it anyway.
Make time to talk on the phone and have real conversations. Ask questions. Take a trip together. Play cards. Reminisce about your childhood and that time that your mom completely embarrassed you in front of your entire class in 8th grade.
Ahem…
STOP PUTTING OFF YOUR HEALTH
Go to the doctor. And the dentist. And the dermatologist. And whatever other doctor you've been putting off for the past five years. Most things that you might be diagnosed with in your 40's are treatable with early detection. Make sure that the detection happens early.
MASTER YOUR MAKEUP ROUTINE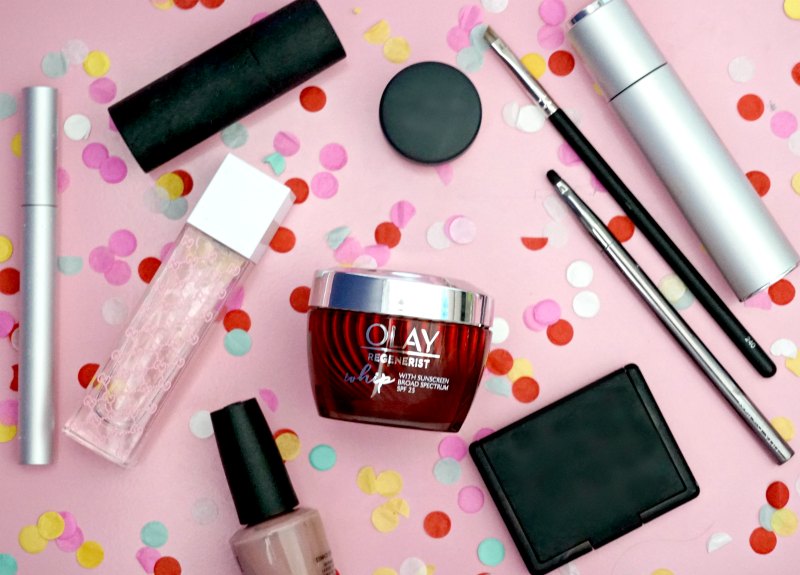 Beg a friend whose makeup always looks amazing, book an appointment with a makeup specialist or start stalking YouTube.
You're going to be 40, and it's time to figure out what color blush best compliments your skin, how to apply eyeliner and which darn mascara doesn't leave your lashes clumpy.
Be sure to include Olay Whips in your new routine. Not only does it completely eliminate the dreaded 3 pm shine, it provides powerful results that don't leave you feeling sticky or tacky. Plus, it acts as a makeup primer too! It's like the unicorn of moisturizers.
Click here to learn more about Olay Whips.
EMBRACE YOUR LAUGH LINES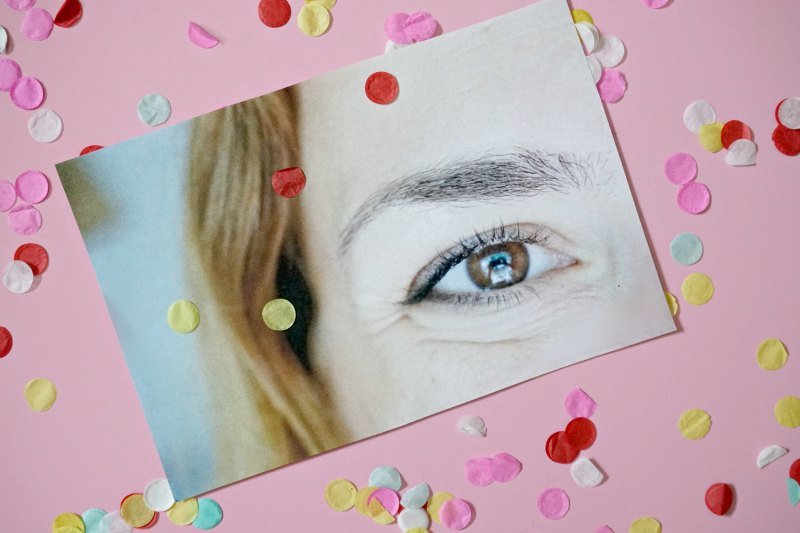 Learn to love your laugh lines. It's the sign of a life well lived. And if you don't have any yet, it's time to make some.
BUY SOME NEW UNDERWEAR
A lot of it. Throw out anything with holes, anything uncomfortable or anything that just doesn't fit right. You also need to throw away any underwear that you can remember wearing in college (that was nearly 20 years ago!)  You're turning 40 soon, you deserve new underwear.
GET SOME FREAKING SLEEP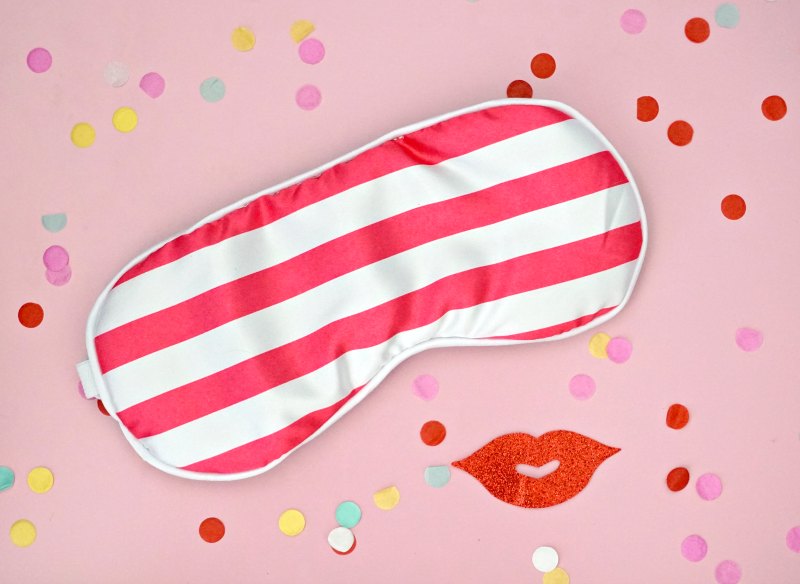 From what I hear, we probably only have about five more years before we will never sleep again. So sleep now. Treat it like your second job. Get in bed by 10 and get a solid 8 hours every night. Leave your phone and devices out of the bedroom. Buy an alarm clock (like an old-school clock) for next to your bed. SLEEP!
DO MORE OF WHAT YOU LOVE
It's such a cliche, but every single person included this on their list of things to do before you turn 40. (Except for my husband, because he couldn't stop talking about boring financial goals.)
Find out what you love doing, and do more of it. Love to travel? Do it more. Love to go to amusement parks? Go more often. Love to go hiking? You guessed it! Go hiking more often!
Turning 40 officially makes you an adult (in case there was any doubt during the last two decades of your life.) This is your life, your body and your face. Own it.
Learn More About Olay Whips
In case you missed it, you basically can't turn 40 and live your best life without Olay Whips. Click here to learn more.
This post is sponsored by Olay. All opinions are my own.