Contributors
20 Free Exercise Videos – Full Videos Included
By |
Can't get out of the house to go to the gym? Don't want to spend money on a DVD fitness program? Great news! All you need to get in shape is the internet. Oh, and willpower. And self-discipline would also be a big plus. Here are the top 20 workouts on YouTube to get results FAST.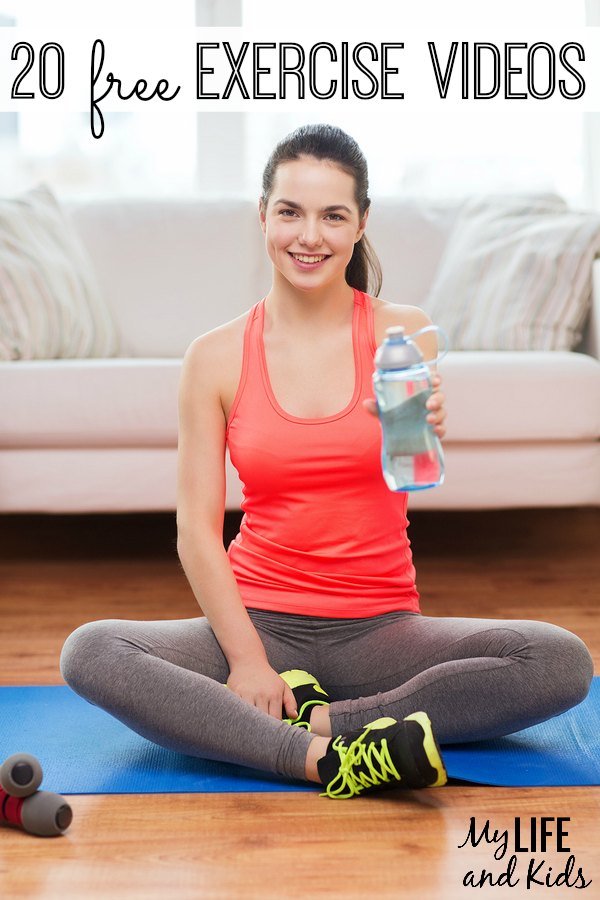 Full Body Workouts
For most of us, working out every day is just not going to happen. We have only so much time in each day, and if we're going to give away some of those minutes to fitness, well, it better be worth it. Maybe you're a fitness guru, or maybe you're starting from the very beginning. The fact is, you CAN handle a full-body workout. MyOMy Fitness has the Best Beginner Full Body No Gear Workout for you. Here is your chance to stop being intimidated and start learning!
Are you more advanced in fitness regimes? POP SUGAR Fitness has a 30 minute, full body workout that packs the best fat-busting exercises into a reasonable amount of time.
All you need for this full body workout is a good pair of dumbbells. Give it 40 minutes, and your body will be worked to the max.
Looking for that perfect bikini-ready workout? The gals at Tone It Up have you covered in their Bikini Body Routine.
Don't have an hour or even thirty minutes get that workout in? No worries! BirchBox provides the perfect 10 minute full-body workout!
Blast that Booty
If Megan Trainor has taught us anything we now know that it IS all about that bass. Or booty, for those living under a rock. After having three kids I can vouch for this being one of the toughest areas to transform. If you're like me, and need your tush to have some "push" then check out this twelve minute "Lift and Tone Booty Routine" from the girls at Tone it Up.
Blogilates has a great 12 minute demo on the 5 Best Butt Exercises to Sculpt a Cute Booty:
You know those Victoria's Secret models who you love to hate? Well, what if I told you that you could have their amazing butts? XHIT Daily has released this incredible 12 minute workout that yields Victoria's Secret results. Yes.
Last call for booty! This 3 minute video will show you how to build that perfect little bubble butt. It's not impossible, it just takes some work.
HIIT Workouts
If you're looking for a total body workout that yields quick, but noticeable results then you need to try some HIIT workouts. HIIT (high intensity interval training) utilizes repetitions of cardiovascular exercises performed at the maximum level for short periods of time.
Fitness Blender has a 45 minute Total Body HIIT Workout that is no joke.
How would you like to blast 1000 calories in an hour? Christine Salus delivers a no-nonsense HIIT workout that will leave you wanting to die. What is nice about Christine is that you feel like she is working out with you in your own living room.
For a HIIT workout that uses only your OWN body weight, and no equipment, try this Bodyweight Only Fat Burning HIIT Cardio Workout:
Don't have a full hour to dedicate to fitness? That's ok, POPSUGAR Fitness has a ten minute full body HIIT workout that promises to blast away the fat.
Abs of Steel
Looking to whittle your middle? Fitness Blender has a 10 minute ab workout that utilizes Pilates and weight training to give your abs the ultimate challenge.
If you enjoy the calming benefits of yoga then this core workout by Yoga Journal is a perfect way to focus on both your mind and abdominal muscles. This 20 minute workout will leave your abs singing. Or crying, depending on your interpretation

There's really no one out there quite like Jillian Michaels. The Biggest Loser coach neither coddles nor indulges any form of weakness. This 35 minute workout promises a six-pack set of abs in just 6 weeks!
Give her 5 minutes and Natalie Jill will have your abs burning! She's fun, upbeat, and has killer moves.
Gorgeous, Toned Arms
Looking to lose some extra arm fat? Check out this Full Arm Routine from XHIT Daily:
The girls at Tone it Up also have a great routine for toning those tricky arm areas:
If you don't want to bust out the dumbbells, here is a great weight-free arm toning workout.
Want sexy arms? The girls from Victoria's Secret are pretty much the leaders in sexy, and they have great 8 minute arm-toning workout for you.
Meet the Author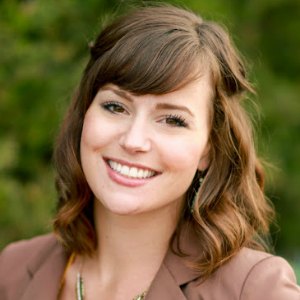 Hillary Leonard is a witty and sarcastic mother of three – married to a philosopher. She shares funny stories, recipes to try and her struggles with Rheumatoid Arthritis on her blog: Because My Life is Fascinating.
Follow her on her blog, on Facebook, Pinterest, Instagram and Twitter.