Looking for the perfect stuffing recipe? We've got you covered. From basic to brie - here are 20 Thanksgiving stuffing recipes you'll want to try today!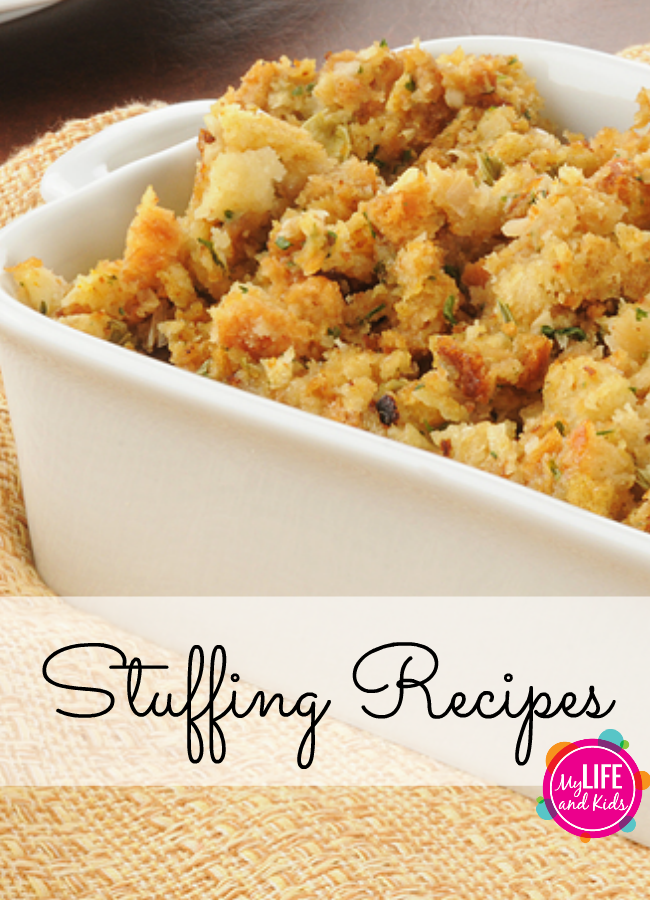 2. Sausage and fall fruit stuffing
3. Sausage, apple, and brie stuffing
7. Rachael Ray's turkey cutlets with cranberry orange stuffing and pan gravy
9. Martha Stewart's mushroom stuffing
10. More from Martha Stewart: Chestnut apple stuffing
13. Need a gluten free option? This recipe should do!
14. Simplified stuffing recipe
15. Apple, shallot, and pistachio stuffing
16. Can't go wrong with a classic bread stuffing recipe!
18. Wild rice stuffing with cranberries, bacon, and pecans
19. Oyster stuffing