Mom Life
20 Awesome Birthday Party Ideas for Kids
By |
We've found 20 awesome birthday party ideas for kids – #8 will surely be a hit at your child's party!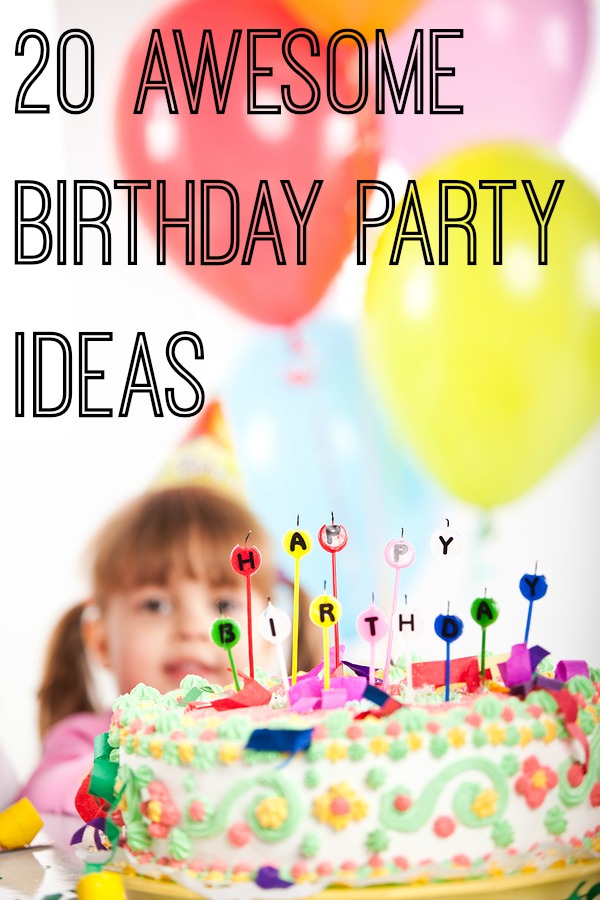 1.  Take balloons to the next level with these easy and creative ideas!
2.  These are the BEST DIY party favor ideas.
3.  Having a sugar cookie decorating station at your child's party will surely be a hit.
4.  Check out these tissue boxes turned into utensil holders or this one for the lego lover in the family!
5.  Display your favorite photos of the birthday boy or girl with this special photo collage.
6.  Looking for some creative alternatives to the traditional birthday cake?
7.  Want everything to look amazing for the party?  Just add sprinkles!
8.  Having bubbles at the party?  Make sure the kids don't run out with this bubble refill station – so creative!
9.  Dress up cupcakes with fluted champagne glasses.
10.  Your child's birthday is on a Tuesday and his party is on Saturday?  No problem!  Here are some fabulous ideas to make him feel special on his birthday, even if it means going to school.
11. Do you have a ballerina lover in your family?  Check out these fabulous ideas!
13.  For the train lover in the family, these ideas will be a big hit for your child's party!
14.  Birthday parties don't have to be expensive…here are some money saving tips!
15.  How about a 'when I grow up' theme for your child's birthday?
16.  For a fun keepsake idea, ask your child the same 20 questions every year!
17. Your child and their friends will love this colorful art themed party.
19.  For the girls in the family, how about a spa themed party?
19.  Who doesn't like ice cream?  Check out this ice cream shoppe birthday party theme
20.  Looking for more theme ideas?  You will find 100 here!