Infants
15 Baby Book Alternatives for the Busy Mom
By |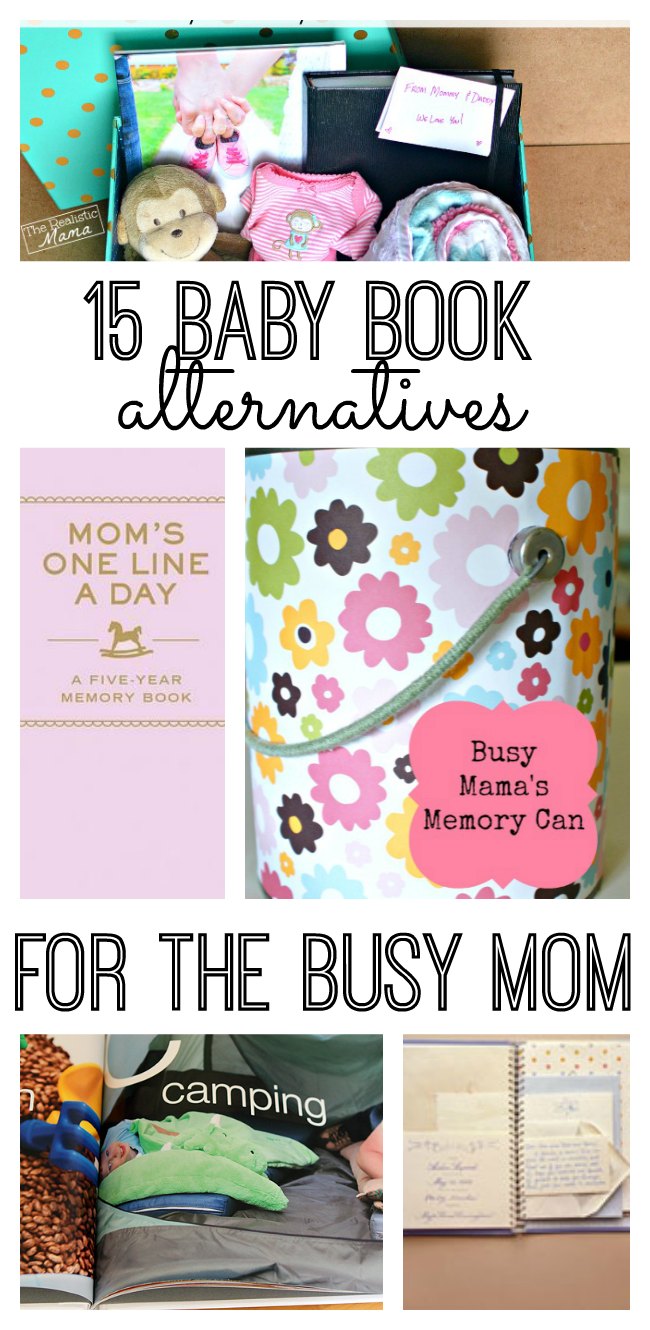 When I became a mom, I finally understood why my baby book was virtually empty (with the exception of my birth certificate and footprint).
Moms are busy.
And when we finally find a few seconds for ourselves, I don't know about you, but the last thing I really want to do is get out the glue stick and start scrapbooking.
I mean this in the most loving way, but I do not want to think about my kid for a couple of hours.
With that being said, lately I've been feeling nostalgic that time seems to be on fast forward and my son, G, will soon be going to preschool.
That's why I love these 15 baby book alternatives to the traditional baby book.
I have #5 – and I love how simple it is AND how perfectly it captures some really special moments with G!
1. Busy Mama's Memory Can by Thirty Handmade Days
2. DIY Baby Memory Box by The Realistic Mama
3. My365 ap – 1 Day, 1 Photo (Free!)
4. C.R. Gibson First Year Calendar
5. Mom's One Line a Day: A Five Year Memory Book
6. Calendar Journal Project by Hoot Designs
7. Sweet Baby iPad Ap (Free)
8. Mom's Five Second Memory Journal
9. Create your own website by babyjellybeans.com
10. DIY Personalized Alphabet Book by Modern Parents Messy Kids
11. Create an email account for baby by PopSugar
12. Newborn Momento Shadowbox by Three Sisterz
13. The Birthday Book & Free Printable by Twin Cities Moms Blog
14. Book of Good Wishes by Martha Stewart
15.  Kid Memory Binders by Reluctant Entertainer
For more great parenting tips and tricks, be sure to follow our My Life & Parenting board on Pinterest.
Follow My Life and Kids's board My Life & Parenting on Pinterest.