1-year-olds
15 Activities to Increase Your Toddler's Attention Span
By |
These fun games and activities will help increase the attention span in children, especially toddlers and preschool children. They're simple and engaging and will help to stretch your child's attention.
If you have a toddler, you know that keeping his/her attention on something can be difficult.
Check out these 15 fantastic activities to help increase your toddler's attention span! My son loves #4!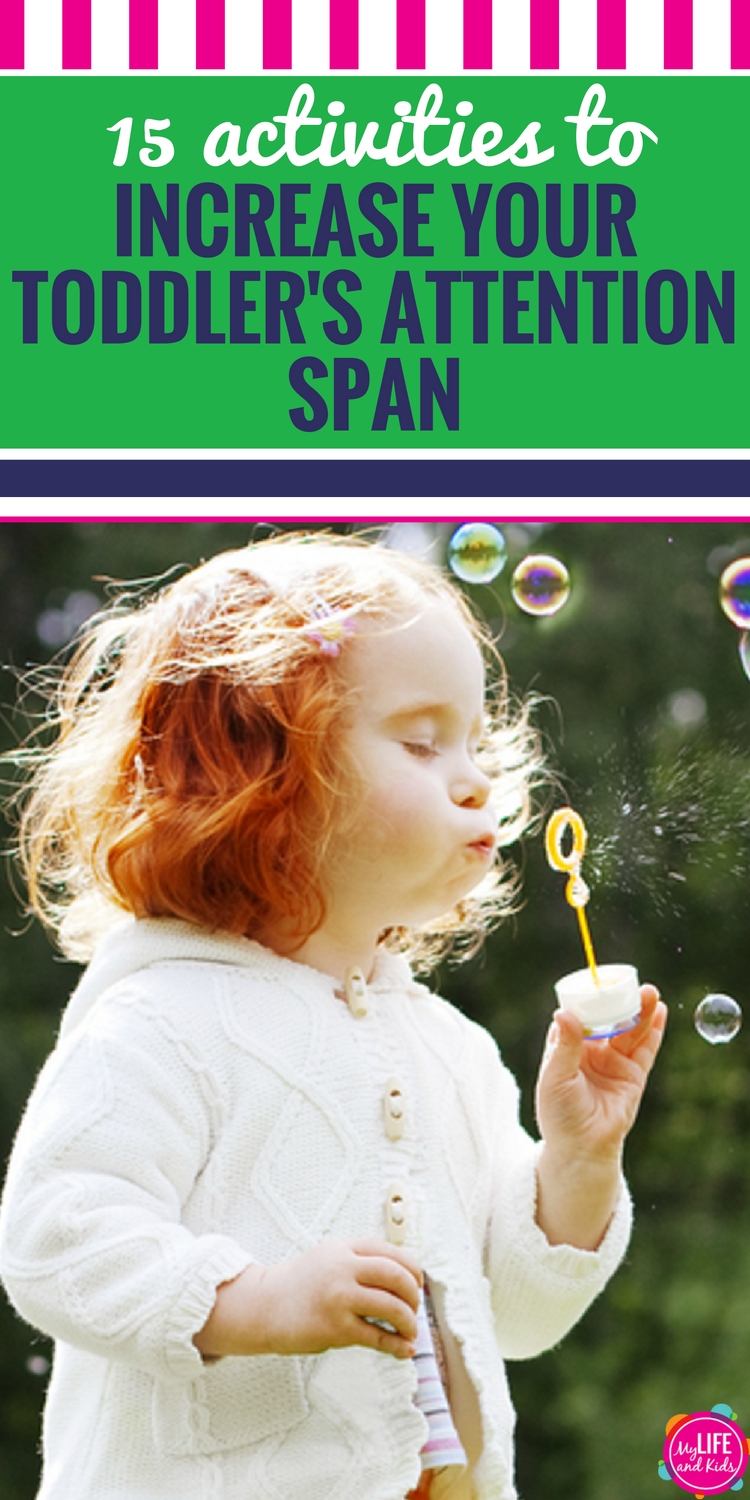 15 Activities to Increase Your Toddler's Attention Span
1. This is a great way for your toddler to exercise his/her independence!
2. Children love to help in the kitchen!
3. This activity provides your child the opportunity to practice writing skills.
4. All you need for this one are cheerios and two bowls!
5. This fun water activity is a favorite one for all ages!
6. How about baby washing?
7. This challenge helps your child with eye/hand coordination.
8. Have fun playing bingo with your child!
9. Your child will love this 'what's missing?' game!
10. Check out this floating egg activity!
11. This is a great one while your driving or waiting in line with your toddler.
12. Enjoy this 'going on a picnic' activity!
13. Spark your young scientist's mind with this fun experiment.
14. All you need for this activity is a picture book!
15. This one will help your child start to understand the meaning of "characters".