Laughs
10 Things You Should Know About My Trashy Sister In Law
By |
You've probably heard me mention this before, but I have a trashy sister-in-law. She married my brother, she's my closest friend, and the girl is trashy.
I can always count on her to explain the dirty parts in movies to my mom. (Thank goodness – because someone has to – and it can't be me.)
I can always count on her to hide a little innuendo in most everything she says – with twinkling eyes and a little laugh.
I can always count on her to respond to pretty much everything I say with a little, "That's what she said."
Trashy.
After spending several days with her on a girlfriends' getaway in Sevierville, Tennessee last week – I realized that there are many, many things that you should know about my trashy sister-in-law.
Let's start with the top 10.
10 Things You Should Know About My Trashy Sister in Law
1. She's a better cage dancer than I am.
Holli and my brother lived in Hawaii for several years after they married while my brother was getting his PhD. Yes – my brother – the doctor. On one of our visits, they challenged Even Steven and me to a cage dance-off in a bar in Waikiki.
Despite Even Steven being president of his fraternity at the time, and me being president of my sorority, we lost. I'm still shocked by this.
2. She's a hazer.
I've known this about her for awhile. "Oh – you're good for one more," she would say – which would leave me spending the next morning puking in the bushes while she laughed hysterically.
Just last week, we went on the Rocky Top Wine Trail tour in Sevierville – and despite me not wanting to try every single wine, she tried to force me. A little bit.
3. She's the reason my mom paid for my tattoo.
On one of my solo visits to Hawaii, Holli is the one that took me to get my tattoo.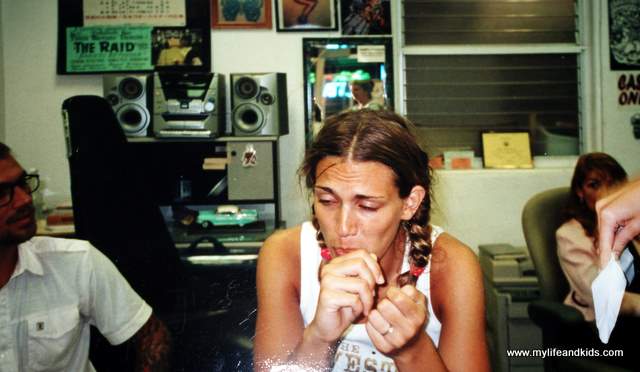 Which was supposed to have sunk into the folds of my butt crack by now but remains fully in position on my lower back. Seriously – it's the one part of me that hasn't sagged a bit in 15 years. (You can read more about that here.)
4. She's the only person that is really, truly honest with me.
When I go shopping with Even Steven, he no longer answers any of my questions, "Does this look okay?" – pretty sure that every opinion I ask of him is really just a trick.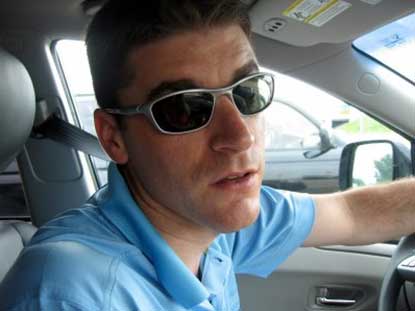 But shopping with Holli? There's just nothing like it.
We spent the morning at the Tanger outlets in Sevierville, TN with a personal shopper (you really need to check out Donna at Faithfully Fashionable – she is amazing!), and Holli has no sense of personal boundaries and prefers to be in the dressing room with you.
So that she can say things like, "Oh my gosh – that is awful. Get it off, now!"
It's rather refreshing, actually…
4. She is trouble. With a capital C.
My father is a gentle man. He's quiet and thoughtful, and when he bothers to speak, you really listen because it happens so rarely.
About a year before marrying my brother, Holli decided that the best thing on earth that could possibly happen would be to hear my father say a word.
I can't actually type this word on my family-friendly(ish) blog – but it's a female body part that rhymes with Delores.
We were all in on her quest, as she spent the next year saying things like, "Hmmmm…. if only I could think of a word that rhymes with florist."
After months of failed attempts, she decided she would settle for just hearing the word Taurus come out of his mouth. And then spent another month saying things like, "What's the name of that Ford car? It's a sedan…"
5. She has credentials…
Holli has a degree in counseling. Which makes it extremely handy when we're on a 5-hour road trip together, and I want to talk about my feelings.
When was the last time you had a 5-hour road counseling session?
It also means that when you put a group of 7 women together that have never met and have them go on a girlfriends' getaway in Tennessee – Holli can pull everyone together, break things down and have you all leave feeling like you've known each other forever. She just has that gift.
Meet my new best friends – from L to R – Amanda from Sevierville | Travel Mamas | Trashy Holli | Viva Veltoro | Me | So Easy Being Green | Thrifty Nifty Mommy | Baby Making Machine
6. She loves my brother more than my mom does. Possibly.
There we were on a girlfriends' getaway with five other bloggers. No husbands. No kids. And who spends a lot of time gushing about the amazingness that is my brother? That would be Holli.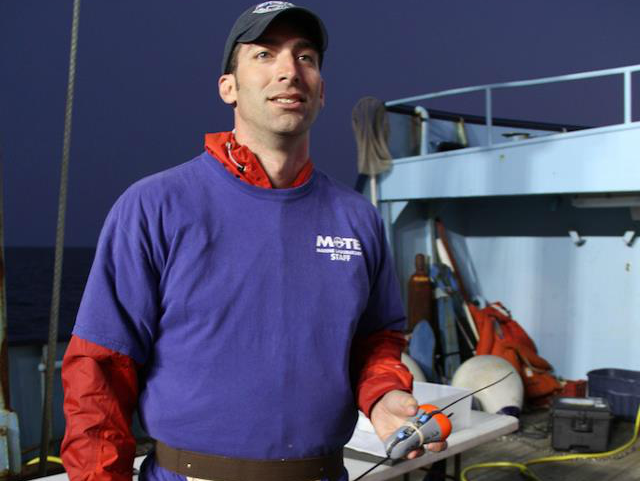 I mean – don't get me wrong – it's always great to see a woman that loves her husband. But did we have to watch his Ted Talk and hear about his PhD and all of his amazing shark research? Apparently we did…
7. She's smoking hot.
No one can accessorize and pull together an outfit like Holli – and don't even get me started on how cute and tiny she is.
She gets hit on pretty much everywhere she goes – while people think that she's my much younger sister.
On our way to Sevierville, TN, we stopped in a teeny tiny town to grab some lunch. Midway through our meal, a male server walks up and says to Holli, "You're from a city, aren't you?"
It was his clear lead in to make a move. A pick up line that he'd been practicing for years – just waiting for someone from a city to sit at one of his tables.
But – oblivious as usual – Holli took it as an opportunity to tell him about how her amazing husband is a shark researcher at Mote Marine lab. See #6.
9. She's a trooper. Big time.
When we were hiking through the Great Smoky Mountains last week, and I had terrible gas after accidentally eating gluten at dinner the night before, Holli didn't say a word.
Well, she did show her conern that I was clearly dying from the inside – and she asked if she could please walk upwind from me – but after that – she didn't say much.
Now THAT is love, people.
10. She's living in the wrong town.
Within an hour of her leaving Cincinnati last weekend to head home to her fabulous husband and kiddos, my entire house fell apart.
Miles spilled his milk and couldn't stop crying, Simon peed on Alice and Even Steven backed his car over our most expensive car seat – totally destroying it.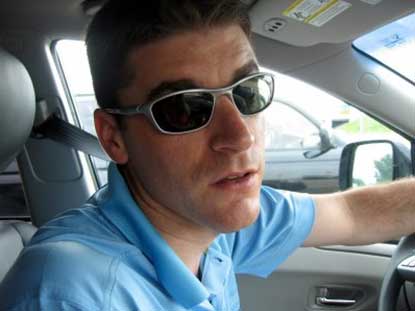 Clearly Holli and I were meant to live in the same town. But for some reason my brother seems to think he needs an ocean nearby to do all of his shark research. Blah. Blah. Blah.
A special thanks to Sevierville, Tennessee for the amazing adventures!