Mom Life
10 Productivity Tips for Moms
By |
As moms, it can feel like we're being pulled in a million directions at once. And like we need a few (hundred) more hours in the day.
These simple productivity tips will help you get more things done for yourself and your family.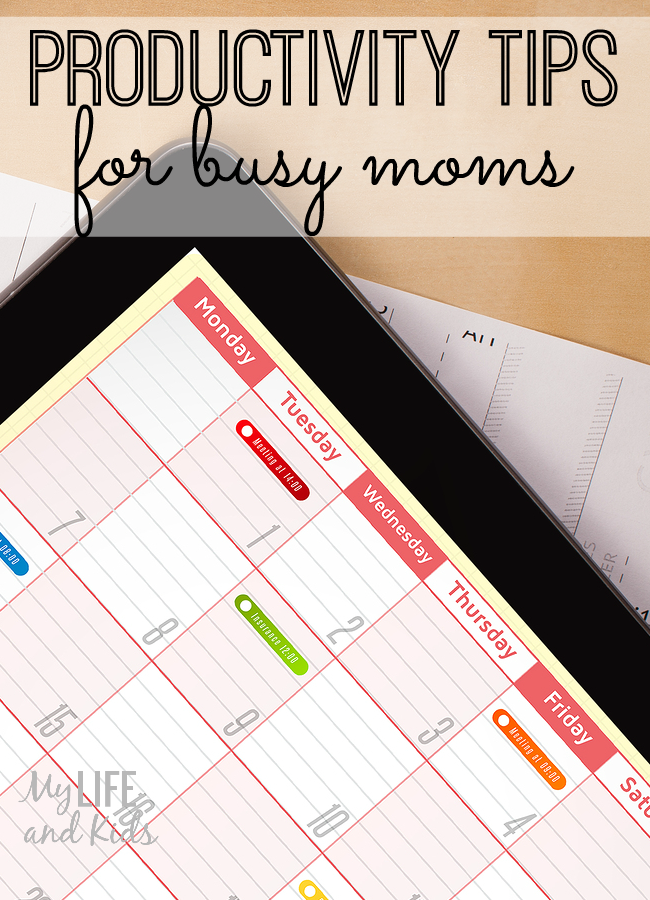 1. Wake up Earlier
I used to let my kids be my alarm clock, and I always woke up feeling a little grumpy (it's no fun being woken up by a small foot in your face), a little rushed (no time to check in on FB or slurp my coffee before someone needs something) and wishing for a little peace and quiet.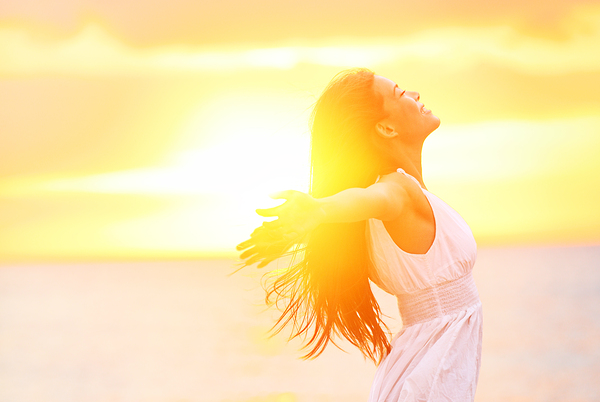 Now – I set my alarm and rise and shine before the kids. On most days, I get 30 minutes to start the day the way I want to. Sometimes with a run. Sometimes with some coffee. Sometimes with Facebook.
And never with a foot in my face.
Just those 30 minutes in the morning make a huge difference in my outlook on the day. By the time the kids come stumbling down the stairs, I'm really ready to start my day.
2. Create a Family Calendar
It's all about planning, planning, planning. We have a giant calendar on the wall in our dining room, where we can all see what's happening in the coming weeks and add things as they come up. We have far fewer missed appointments or surprise meetings when we take a few minutes to plan the month ahead.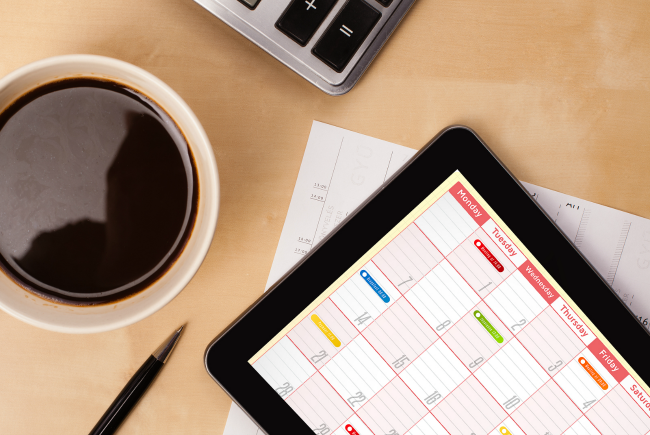 Whether you create a digital calendar that everyone can access on their phones or kick it old school with a paper calendar on the wall, a family calendar will help you be more productive each day.
3. Exercise
There are so many days where I feel like I have to make a choice to spend time with my kids, exercise, work or clean. They all seem like the right choice, and they all seem like the wrong choice too. (Except for cleaning toilets – that ALWAYS feels like the wrong choice.)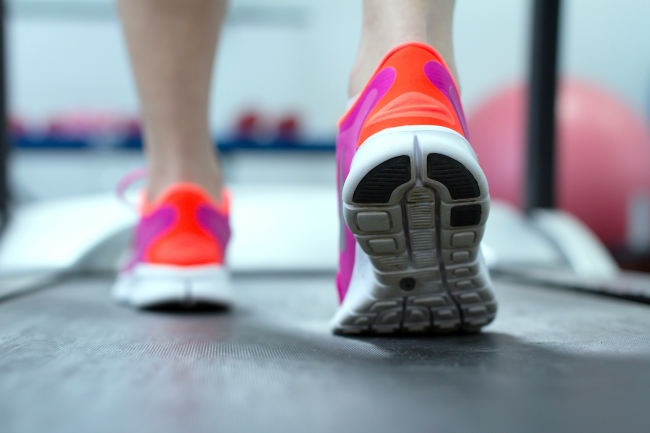 But when I schedule exercise into my day, and make it a priority, I'm always more productive and happier in the other areas of my life. Find 30 minutes a day to squeeze in some exercise, and you'll be surprised at how much more productive you are when it comes to the other items on your list.
4. Meal Plan
A solid meal plan for the week (or the month) can do wonders for your productivity all week long. On the weeks where I have a plan – and the grocery list to go with it – I have at least 30 extra minutes every day that I'm not spending digging through my pantry to see what I can whip up for dinner.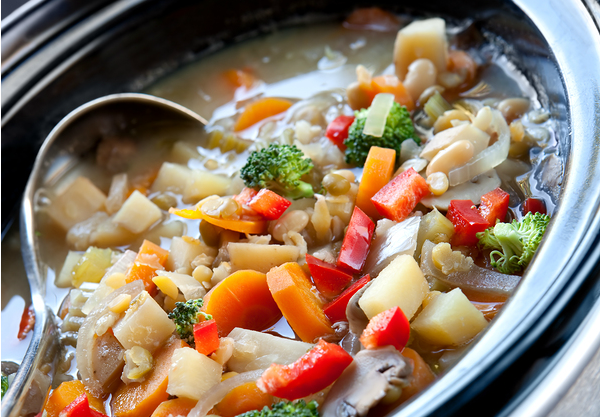 Plan your meals, purchase your ingredients, and you don't have to spend a single night wondering what you're going to have for dinner and whether or not you have what you need.
5. Stop Saying Yes
I'm going to tell you something right now. I could be an AWESOME room mom. I also could organize a MEAN neighborhood garage sale. And don't even get me started on what a great job I'd do coordinating the school bake sale. (Seriously – it would be amazing).
But I'm not doing any of those things. I might choose to make time for these things in the future, but this is not my season for being a room mom, organizing neighborhood sales or coordinating the world's best bake sale. (Yes, I said WORLD'S best.)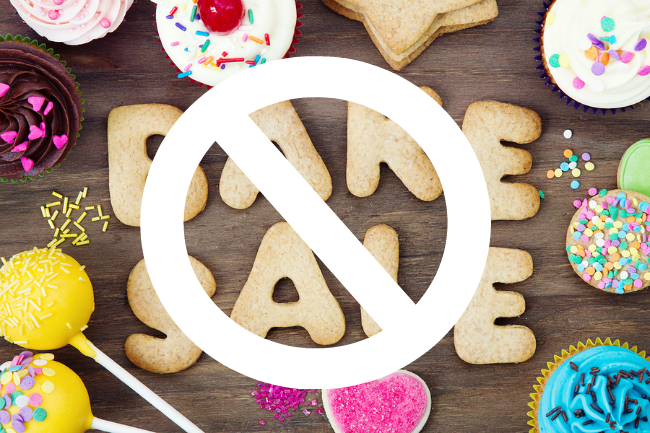 Find out what you can say no to – and say no. Even if it's something you would be really good at. Find the handful of things that you would really enjoy doing – and that you have time for – and just say no to everything else.
6. Clean Everyday
Every night, we set a timer for 10 minutes, and the entire family picks up. We rush around the house putting things away, clearing the clutter that has piled up during the day and throwing dirty clothes down the laundry chute. When we do this consistently, we don't even need the full 10 minutes most nights.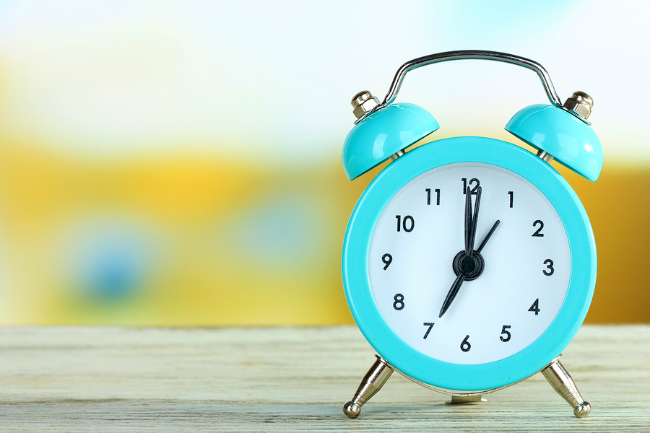 See what a difference ten minutes of cleaning a day can make in your routine and stick with it.
7. Buy a Chevrolet
You think I'm kidding? This is no joke.
Chevrolet is the first and only car company to bring built-in 4G LTE Wi-Fi to cars, trucks and crossovers. With the OnStar 4G LTE Wi-Fi providing a better experience than your smartphone, those 20 minutes that you spend sitting in the carpool line could be when you get all of your holiday shopping done this year.

Think about all the time you spend as a passenger in a car. Or sitting in the car waiting for your kids at school or at a sporting event. Now think about all you could accomplish with OnStar 4G LTE Wi-Fi.
Yeah – now you want a Chevrolet – don't you?
8. Delegate.
I've spent the last few months delegating as many tasks as I possibly can. If the kids can do it themselves, I no longer do it for them – which means that my 5 and 6-year-olds feed the dog, empty the dishwasher and clean their own rooms. My husband has taken over the laundry and the grocery shopping, and my 3-year old dusts the baseboards.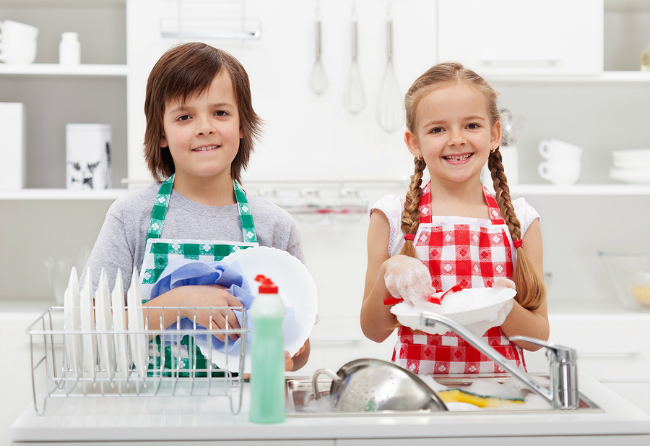 Make a list of everything you're doing and see what you can delegate to someone else. And – yes – this oftentimes means that things aren't done quite to your standards. But that's okay, I promise.
9. Take a LONG Road Trip
You think I'm crazy again, don't you? Well, if you took my advice and bought a Chevrolet (see #7), that road trip could become the most peaceful time of your life. With the ability to connect up to seven devices, your kids could each be happy on their own tablets – streaming videos, playing games and skyping with their friends or grandma.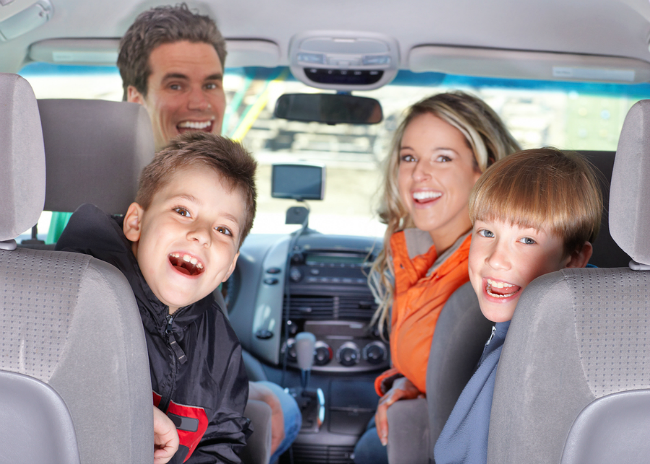 Your husband is driving and you're getting more done at work than you have in the last month. Or maybe you're finally getting caught up on every single episode of the last 10 seasons of your favorite show.
Either way, OnStar 4G LTE Wi-Fi in your car is a beautiful thing (as long as you don't use it while you're driving. That would be bad.)
10. Have a Meeting
My husband and I have gotten in the great habit of having a weekly meeting. I'm serious. Every Wednesday night, you'll find the two of us meeting about all sorts of things – from our holiday budget to our upcoming travel plans to who is going to take the kids to soccer practice the next week.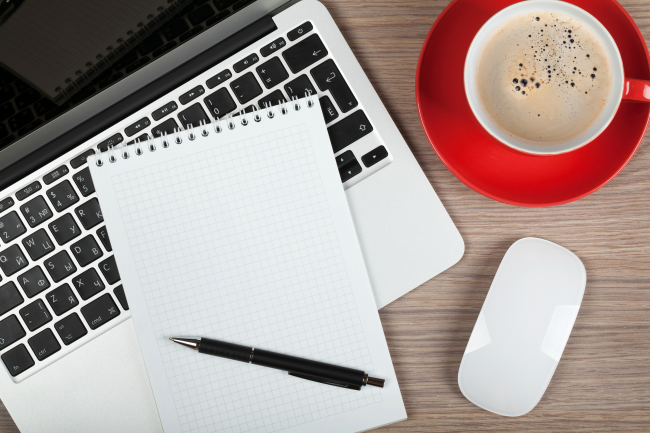 When you have a busy family, it's hard to find time to finish conversations with your spouse – and I right? And if you have time for a date night, it's never fun to spend the whole time talking about your finances.
We keep a running agenda on our fridge and add things to it as we think of them. Then we hash it all out on Wednesday nights after the kids go to bed. It helps us work together as a team and be more productive all around.
Chevrolet is merging the physical freedom of the car with the virtual freedom of Wi-Fi to become the first and only car company to bring built in 4G LTE Wi-Fi to the largest vehicle line-up. Visit http://s.chevy.com/TBX  to learn more.
This is a sponsored conversation written by me on behalf of Chevrolet. The opinions and text are all mine.