Cleaning
10 Hacks to Keep You Wrinkle Free (Without an Iron)
By |
I hate ironing.
Getting out the giant ironing board.
Finding a place to plug in an extremely hot device where my kids aren't going to run into it, trip on it or try to see what happens if they press their face to it.
And then the ACTUAL ironing.
I mean – are you kidding me?
Luckily, other people felt the same way, and Downy Wrinkle Releaser Plus was born.
This handy little spray bottle will save your life when it comes to ironing – and I'm not just talking about clothes. Let me share 10 little hacks that will keep your entire life wrinkle free!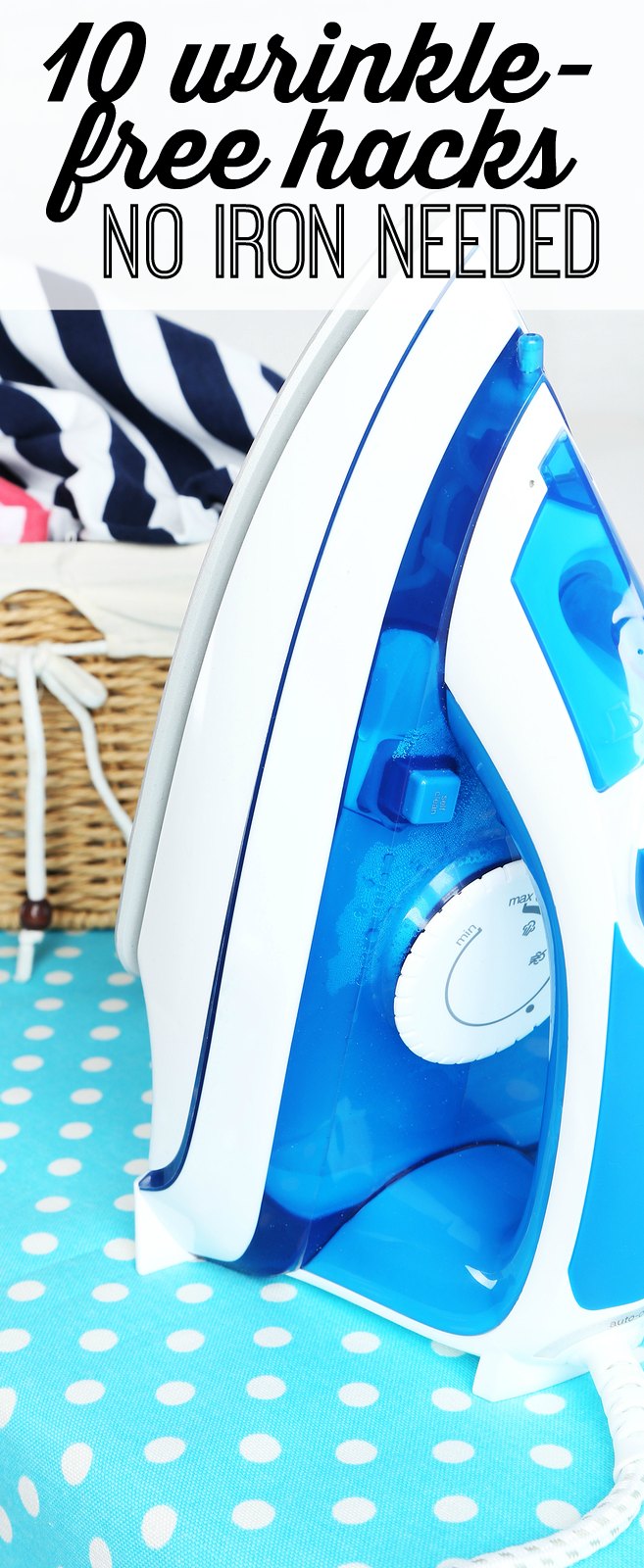 1. Clothes
Yeah, I know we already talked about this, but I think it's worth mentioning in more detail. You need a clean, wrinkle-free shirt for the office (or the grocery store)? Just spray on some Downy Wrinkle Releaser Plus, tug and toss it on.
Boom – no wrinkles. And if you need to flatten a shirt color? Just use your hair straightener. Works like a charm.
But you know what I love even more than walking around without wrinkles? Not having to iron my KIDS' clothes! I mean – there is nothing worse than dragging out all of the ironing supplies for teeny tiny shirts. Amiright?
Downy Wrinkle Releaser Plus works perfectly on keeping kid clothes wrinkle free!
2. Sheets
Let me be really clear here. I do NOT need or require wrinkle-free sheets. In fact – I don't even notice if my sheets are wrinkled or not.
But when guests are coming? I want my guest room to look really nice for them. And by now, you know that I'm not going to be ironing sheets or shams to make that happen.
Instead, I put clean sheets on the bed, and spray the head of the bed with Downy Wrinkle Releaser Plus and smooth out any wrinkles. I do the same with the shams.
And my guests have crisp sheets that smell great – which makes it easier for them to forgive the three little kids that are jumping on their faces at 6 am.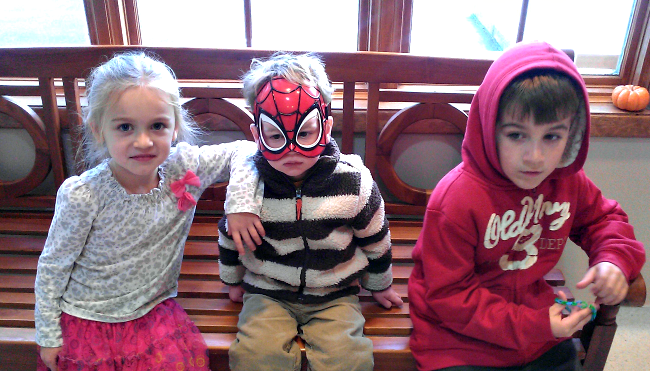 3. Tablecloths
My mom loves tablecloths, and she insists on buying me one for each season. Which is so generous of her, but I sort of lose the will to live when I think about the arduous task of ironing each new tablecloth before I put it on the table.
Now? I just put it on the table, spray it with Downy Wrinkle Releaser Plus, smooth it out – and I'm good to go. Keeping that tablecloth clean for more than 10 minutes? That's another story…
4. Slipcovers
I have a large, white slip-covered sofa. And I love it. The white is SO easy to keep clean – I can just toss it in the wash with some bleach to remove stains.
But the darn thing needs to be air-dried, which means that it is full of wrinkles when I put it back on the couch. I once spent THREE HOURS ironing every single piece of that slipcover.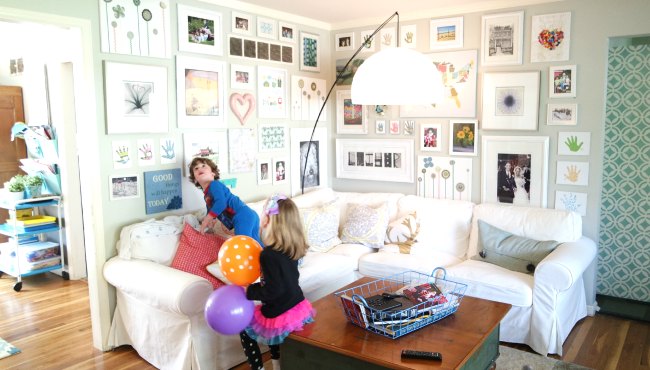 Now, I just put the clean slipcover back on the couch, and spray it down with Downy Wrinkle Releaser Plus, smooth it out – and it's wrinkle free.
I also use Downy Wrinkle Releaser Plus to refresh the fabric and the cushions between washings. Works like a charm.
5. Curtains
I have a bit of a curtain obsession, and I LOVE to change them out with the seasons. I have white in the summer, and chevron in the winter – and it's possible that I have Christmas trees in December (don't hate me.)
I can either spend an hour changing my curtains with the seasons – ironing each panel as I go.
OR – I can bang them all out in about 15 minutes by hanging up the new curtains, spraying them with Downy Wrinkle Releaser Plus, smoothing them out and walking away.
My curtains are wrinkle free – and BONUS – they smell good too!
6. Your Face
I'm actually 85 years old, but I don't look a day over 35 because I spray my face with Downy Wrinkle Releaser Plus morning and night.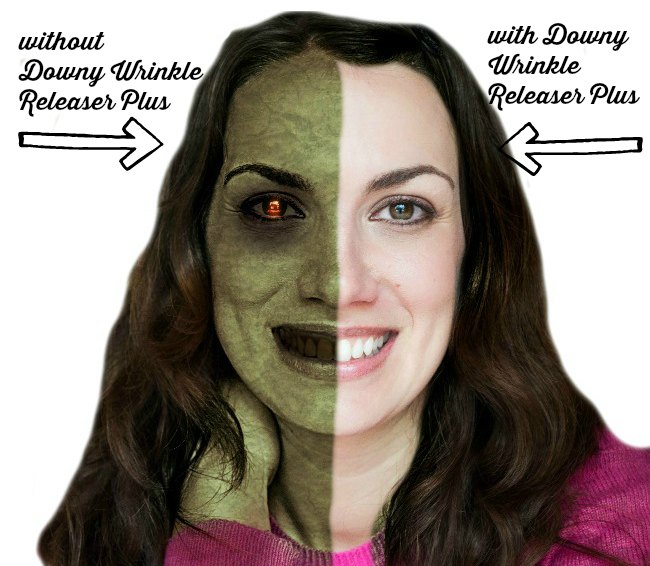 It keeps me wrinkle free – and I smell good too which is a nice bonus.
KIDDING. Don't spray this on your face.
7 – 10. Go Buy Some
By now, you already know what I'm going to say – so why keep going?
Just head to Target and buy yourself some Downy Wrinkle Releaser Plus and make your life easier!
You can click here for a coupon.
I work for Nehemiah Manufacturing which licenses Downy Wrinkle Releaser Plus from P&G. I was NOT compensated for this post.