1-year-olds
10 Great Ideas to Keep Toddlers Busy for (at least) 10 Minutes
By |
If you have a toddler, you know keeping his or her attention on an activity can be tough.
Well, we've found 10 great ideas to keep your toddler busy for (at least) 10 minutes!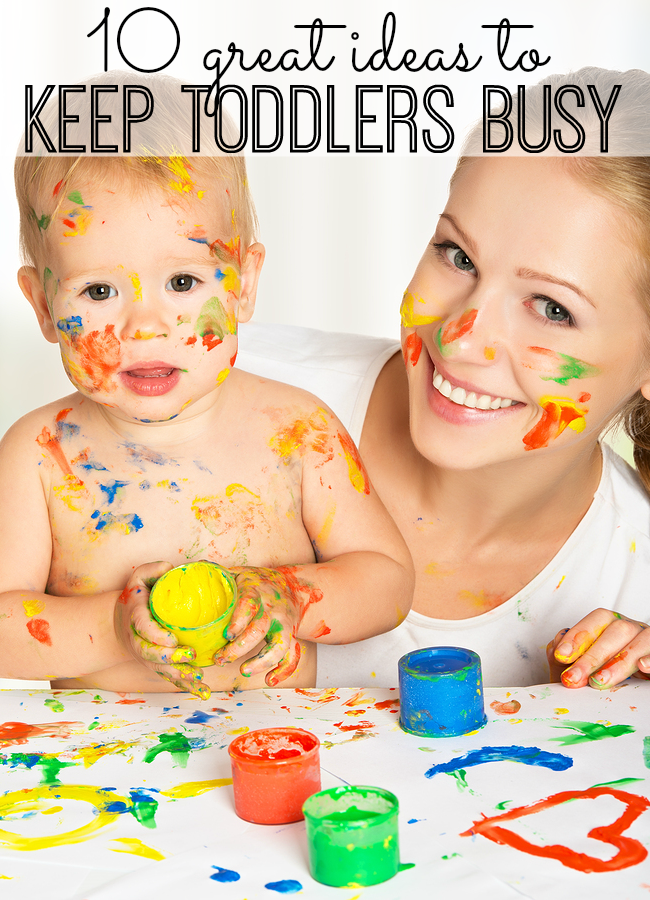 1.  Your children can create a mosaic with these foam window clings.
4.  Need to keep your kids busy while you're putting the finishing touches on dinner?  All you need are some kitchen supplies around the house.
5.  For this activity, just use pasta and playdough.
6.  Check out how to make a super sensory bag without all the mess!

7.  Make an edible sandbox for your toddler – it's so easy!
8.  Your child can throw a birthday party with these birthday playdough cupcakes!
9.  Your toddler will have fun while learning about the items and rooms in your house.
10. You can never go wrong with water! All you need is a large tub of water, measuring cups, baby soap bubbles, and empty plastic bottles!