Crafts
10 DIY Projects You Can Do This Weekend
By |
There's nothing like a good DIY project to make me feel accomplished on a long weekend.
Just ignore the messy house.
Cleaning can wait for a weekday.
Here are some projects I'm considering tackling this weekend. At the top of my list is #5. I'd love to take on #1 for my daughter's playroom, although I might have to enlist the hubby for that project.
Enter: persuading skills.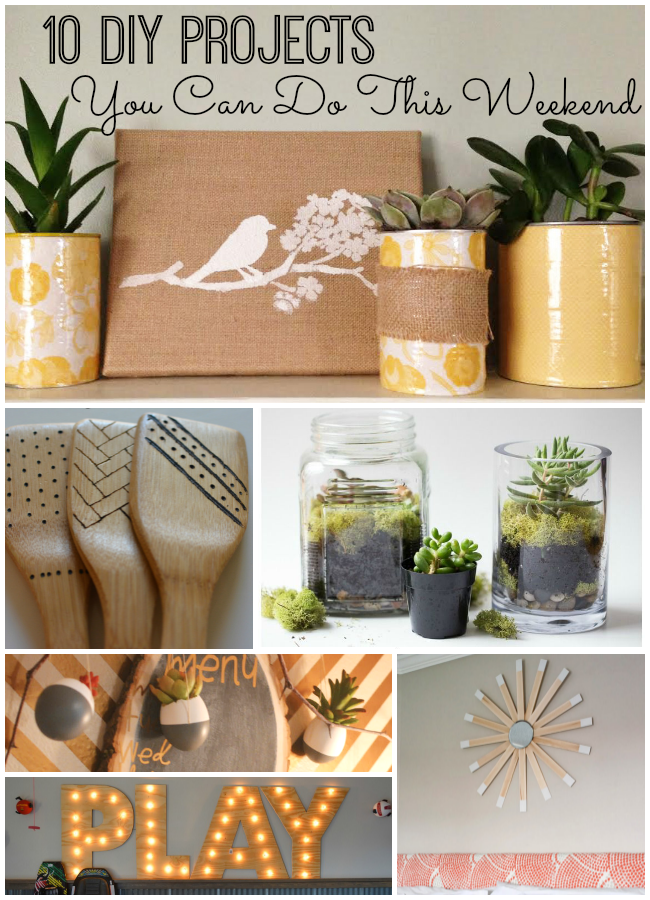 10 DIY Projects You Can Do This Weekend
1. Marquee Letters from Two Thirty-Five (so fun for a playroom!)
2. Foot Washing Station from Sisterhood of the Sensible Moms (perfect for dirty summer feet)
3. Dipped Wood Shim Starburst Mirror from Kayla Aimee Writes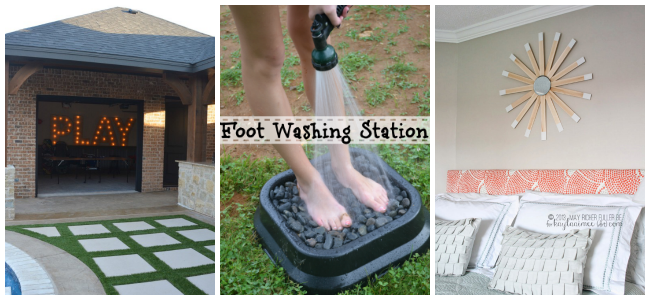 4. Easy Cloth Napkin Pillows from Mom Home Guide
5. Simple Succulent Terrariums from Plain Vanilla Mom (bring some green inside!)
6. Dipped Egg Shell Succulent Wall Garden from Two Thirty-Five Designs
7. Engraved Dipped Spoons from Two Thirty-Five Designs (great gift idea)

8. Burlap Canvas Wall Art from The Missing Niche
9. Easy Patriotic Wreath from The Missing Niche (customize colors to match your decor!)
10. Hand Painted Signs from Moritz Fine Designs (add some inspiration around your home)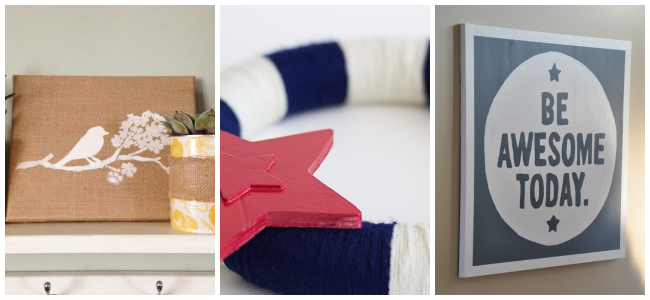 What DIY projects are you taking on this weekend?