DIY
10 DIY Furniture Makeovers You're Going to Love
By |
The wooden molding in our house is the same as it was when it was built in 1902 – stained rather than painted. Although it is beautiful and adds character to our home, it makes decorating a bit of a challenge. Between the thick decorative molding, wooden floors and numerous wooden door frames, the first floor of our house felt a bit like what I imagine the inside of the Pilgrims' Mayflower looked like before I got to work on painting some of our wooden furniture.
The good news is that old wooden furniture is never very hard to find. Between Goodwill, family hand-me-downs, and **wincing a little bit in shame** discovering treasures sitting on the curb on trash day, finding the right piece of furniture takes a keen eye for looking past an old, beaten up facade to reveal the potential beauty that a piece of furniture holds.
If you are looking to breathe new life into a piece of furniture, here are 10 DIY furniture makeovers that have inspired me.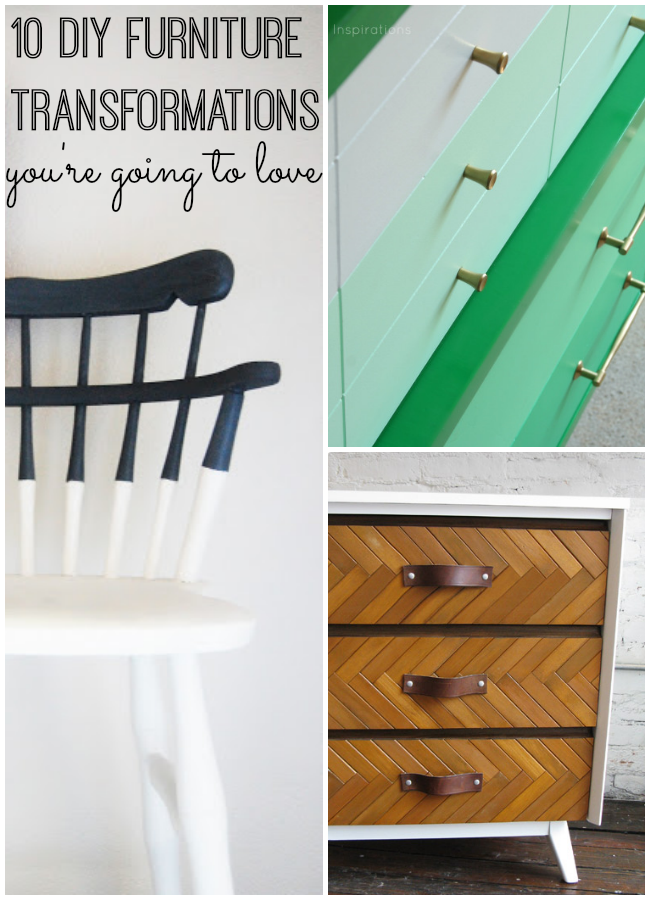 10 DIY Furniture Makeovers You're Going to Love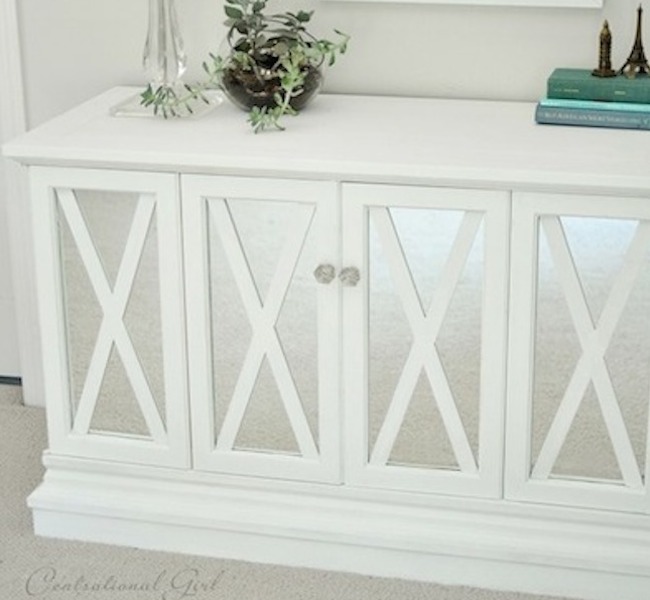 1. Mirrored Media Console Cabinet from Centsational Girl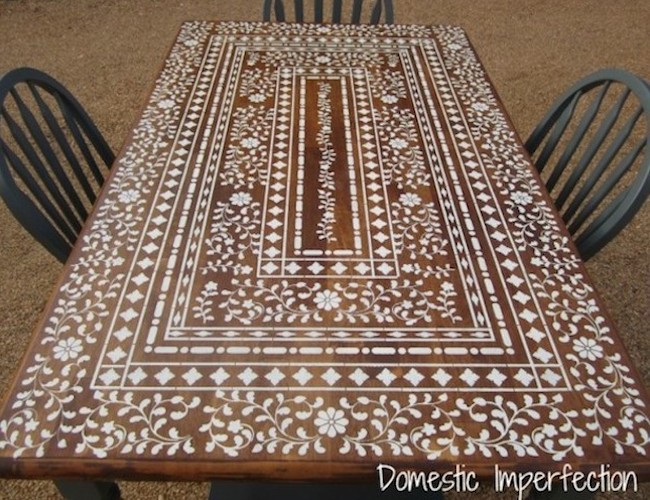 2. Indian Inlay Stenciled Table from Domestic Imperfection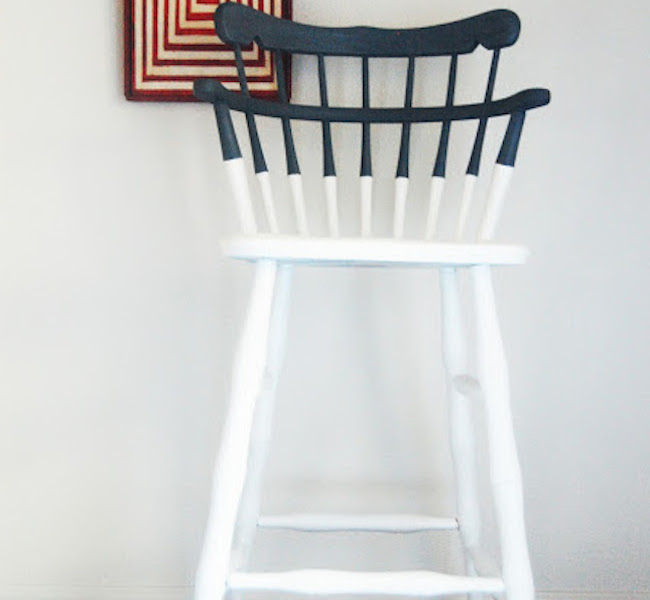 3. Painted Bar Stool from 551 East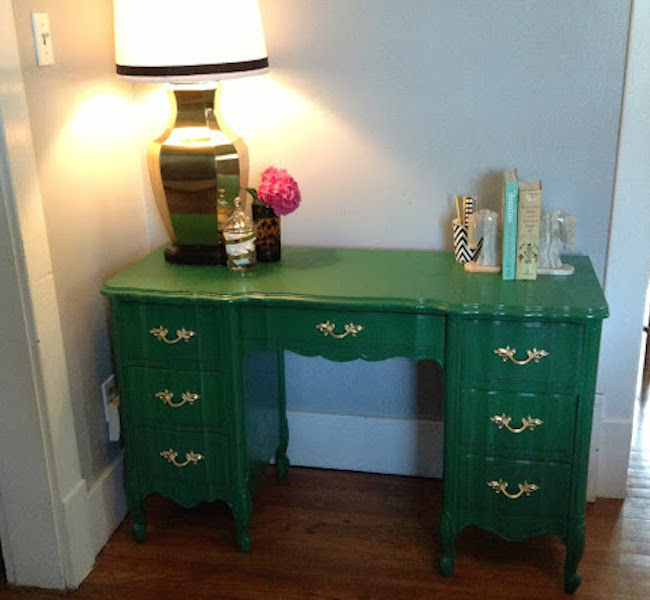 4. Kelly Green Desk from Goodwill Glam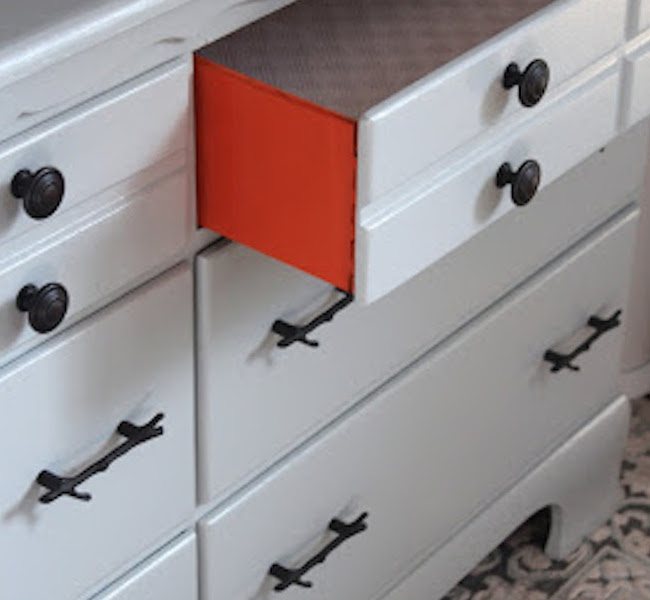 5. Gray Dresser from Sunlight and Sparkle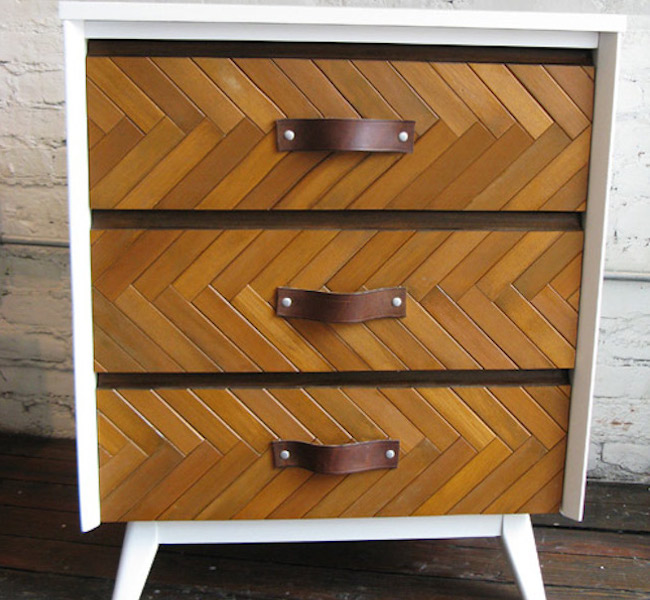 6. Shutter Wood Embellished Dresser from Design*Sponge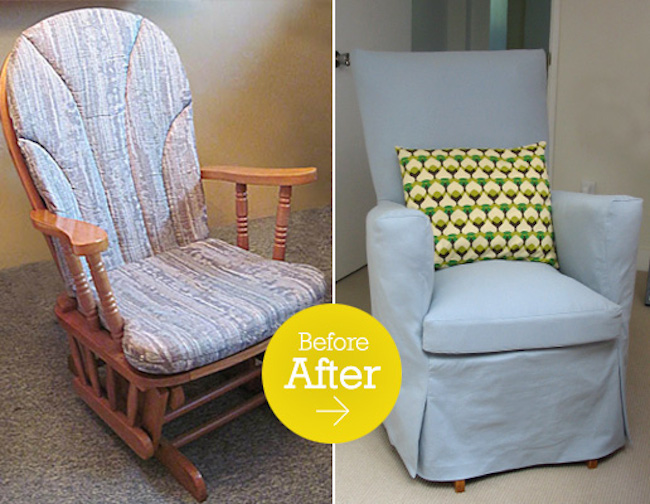 7. Reshaped Slipcover Glider from Rock Paper Scissor Graphics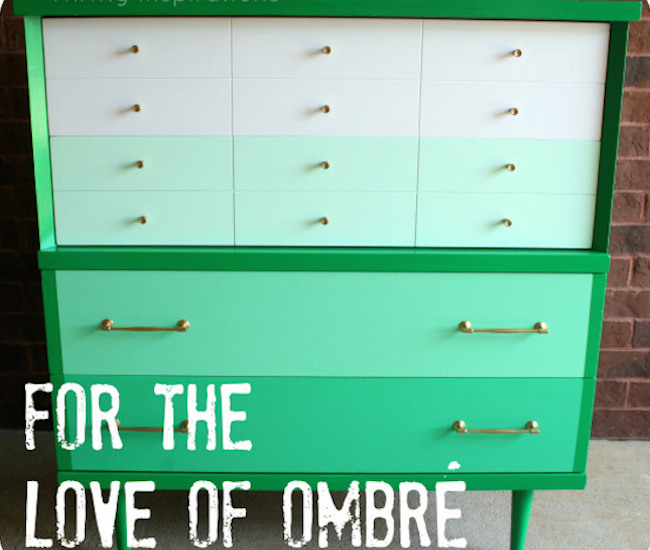 8. Ombre Dresser from Thrifty Inspirations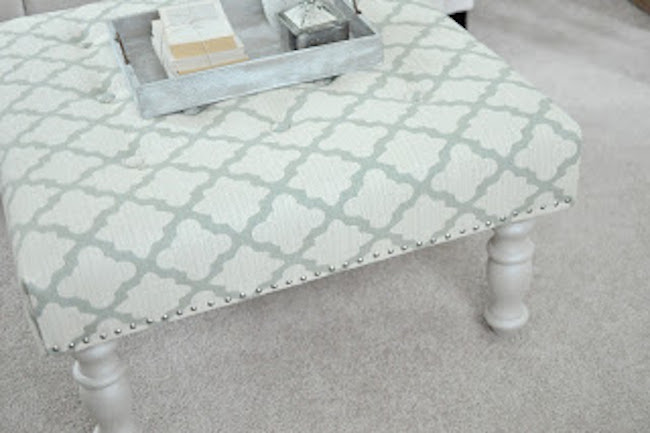 9. Upholstered Ottoman from Not So Newlywed McGees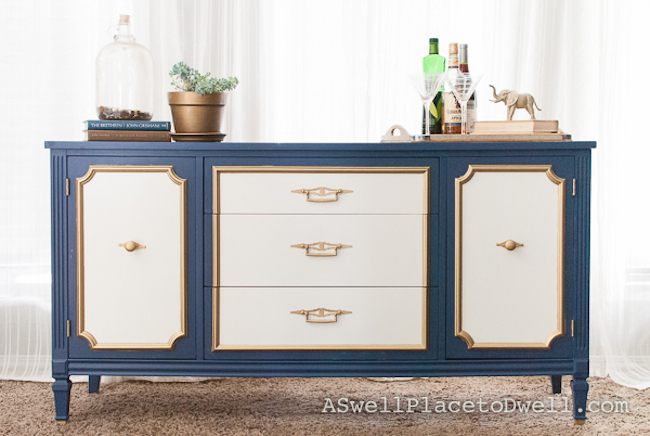 10. Navy, White, and Gold Credenza from A Swell Place to Dwell
If you liked these, you'll love our DIY Kitchen Island post!