Welcome new friends from Scary Mommy! I'm so glad that my aging elephant and giant vasshole didn't scare you away.
(Here's a link if anyone missed my guest post at Scary Mommy. Warning: you may not want to read this if you're my brother-in-law, my mother-in-law, or one of my former high school teachers.)
Since we're just meeting each other, here are a few of my favorite posts that will help you get to know me better (if that's even possible after my Scary Mommy confessions.)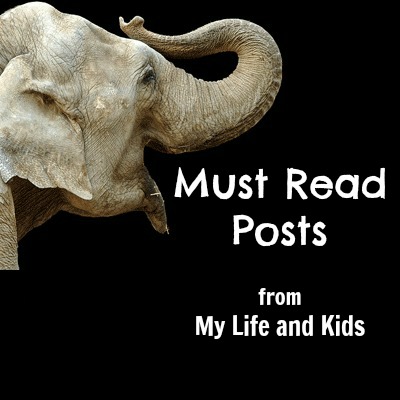 I was a virgin until I was… old. Here's how my mom ensured that I graduated high school with my V-card intact.
THIS is why I'll probably be married forever. If you're ever annoyed with your husband, this little trick will get you through it every time.
My mom HATES this post – other people seem to like it.
And to that chick that called me fat over at Scary Mommy? This is pretty much what I look like in my underwear… So there.
(Oh – and if you want to see me on video, you can watch this one.)
Thanks so much for stopping by!
You can catch up with me on Facebook, on Pinterest, and you can subscribe to My Life and Kids right here.