I have lots to share today, and I tried really hard to be brief. But what can I say? It's been a big week!
If you're a blogger, and you'd like to be featured at My Life and Kids, click here to learn more.
Keep reading to see exactly what I've been up to this week, watch a very *scary* video – and be sure to read my *mega* P.S.
Weekly Wrap Up
On Monday, I launched my latest free eBook: b Positive b Inspired b Funny.
Have you grabbed your copy yet? It really is hilarious – and it helps kids with cancer. Read all about it here.
On Tuesday, I told you everything you could ever want to know about Even Steven. And so much more.
AND – I wrote my very last post as the Kids Activities Contributor at Thirty Handmade Days. It's a must-read for all moms!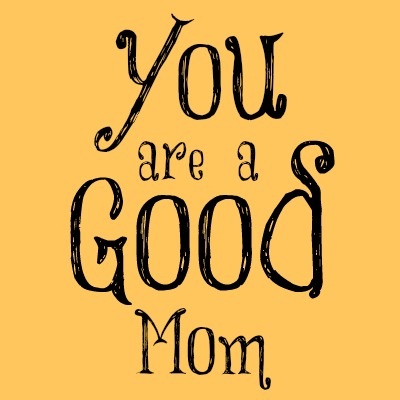 On Wednesday, I co-hosted Finding the Funny. Click here for over 250 reasons to laugh!
On Thursday, I told you what a slut I was in the high school parking lot. And several of you could relate, according to your comments.
And on Friday, I shared the news about my awesome new vacuum cleaner and announced the prizes and giveaways for next week's Messiest House on the Internet Competition!
Which brings me to my next bit of news…
The Messiest House on the Internet Competition Launches Tomorrow!
Are you as excited as I am? I have been working all week long (for several weeks, really) to find prizes and giveaways, set up the brackets, get the pictures just right – and I'm so excited that it's finally here!
Be sure to stop by all week long. We'll be voting every single day, and you can enter for a chance to win some amazing prizes! Vacuum cleaner anyone? How about an eBook that will help you get organized once and for all? That's what I thought.
Here's a little video to get you excited…
P.S.
Actually – this should say something more like: BIGGEST NEWS EVER!!! – but my jaw still hasn't lifted off the ground, so for now it's just going to be a P.S.
I have been chosen by Parents Magazine as one of the TOP FIVE(!) Blogs Most Likely To Make You Laugh!
Do I need to repeat that?
Parent's Magazine!
TOP FIVE!
And – of course – they want to pick THE blog that's most likely to make you laugh, so we can all vote every single day between now and February 24th.
My competition is dazzling, so before I get totally crushed, I would like to publicly say that I am beyond excited to even BE on this list! And – as an added bonus – I'm lucky enough to know most of my competition online.
Mommy Shorts has come to my rescue on so many occasions – and she totally inspired my Messy House Competition with her Evil Baby Glare Off – check it out – it's awesome. And, she helped me snag the great prizes for Oreck.
Rants from Mommyland has been one of my favorites for years. I used to drag people into my office at work and read her blog posts out loud to them, so that I could see them laughing as hard as I was. And Lydia said that I can guest post for them (!), but my mom said that I have to wait for three family members to die before I can share that story, so I'm still waiting for more inspiration.
Crazy Mama Drama is a new blog to me, but I'm so looking forward to reading more! And she says her favorite word is duck – and I also love trucks – so I'm pretty sure we'll be besties…
And, of course, you know Scary Mommy. I don't know how much it's safe to say about Jill before she gets a restraining order, so I will attempt to restrain myself. Let's just say that she's a really, really big deal. And she's also one of the nicest people I've had the opportunity to "meet" online. And I'm not sure I'd even be on this list if she hadn't published my body parts post (which you can read right here.)
So…. I'm going to try not to annoy you with begging for votes every single day. But that big, shiny button will always be in my sidebar. And I might put a little P.S. at the end of a few posts.
You can vote right here.

See you tomorrow when we kick off the Messiest House on the Internet Competition!