I've always known that my friend Ilana at Mommy Shorts was cool.
She lives in New York City.
Her work is featured all over the place.
She smells good.
Which I know for a fact, because I've met her in person.
But it wasn't until I watched her new show that I fully understood how cool my friend really is.
Yes, my friend has a SHOW.
I go on my local news station twice a month to talk about Pinterest.
And Ilana invites celebrities to her amazing NYC apartment and interviews them.
And then invites them to do a little challenge. Or some crafts. Or all of the above.
And they do it because Ilana is so amazing.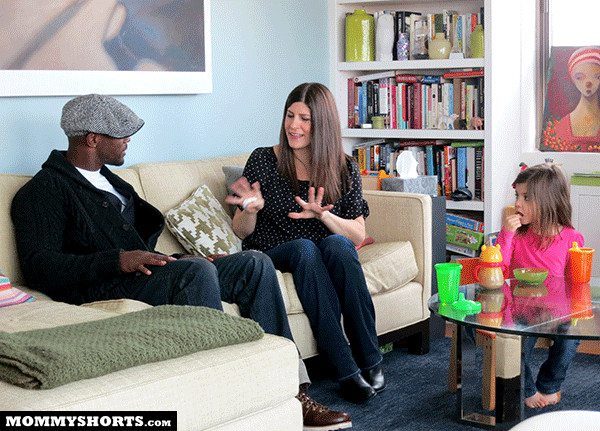 In her very first episode, she had TAYE DIGGS sitting on her couch.
Taye. Diggs.
And you're never going to believe what she made him do to her toilet!
You can watch the Taye Diggs episode right here.
And you can read the behind-the-scenes story here.
As I was watching the four episodes of Ilana's show that have been released so far, I kept thinking about who I would want my first guest to be if I were hosting a similar show.
It took me about two seconds to figure it out – Tori Spelling.
Duh.
Tori and I have been best friends for years – even though we broke up for a short period of time over her maternity suit. But – I can now admit that I was just jealous.
Anyway – I'm pretty sure that the interview would start with Tori taking a seat on my filthy microfiber couch. I would encourage her to dig deep into the cushions if she's hungry – you never know what kind of goodies you'll find in there. Last week, I found a practically fresh cheese stick.
Then, because our couch faces the sliding glass doors that lead to our backyard, I have no doubt that we would watch Big Hairy Dog take a giant dump in the yard and then eat it.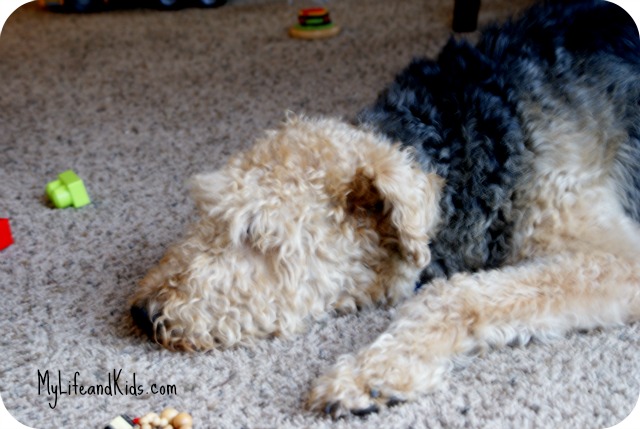 Because that's just what he does when company comes over.
And then – if she hadn't left running and screaming – I would show her my cure for muffin top. You know – just in case she needs a few tips after having all those kids in such a short time.
And – since she's so crafty – I'd challenge her to get my entire house cleaned and organized in 30 days. For a mere mortal, it would be impossible. But for Tori Spelling? I'm pretty sure she could make it happen.
Who would be the first guest on your show?