Well – it's official – my mom won the internet this week.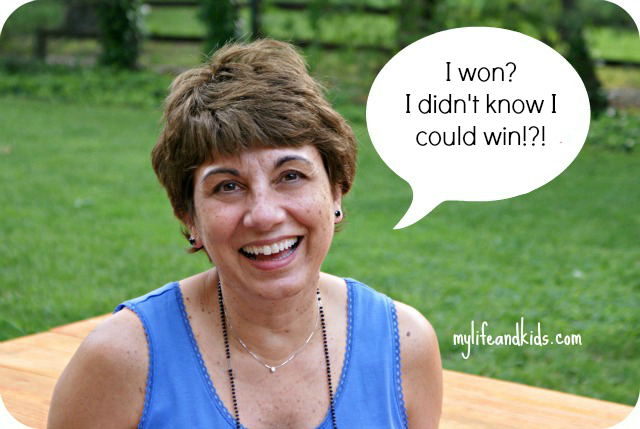 After all of her grumbling of me not living up to her blogging expectations, I surprised her by giving her my blog for a week. I announced this change via a public blog post, and one of my greatest regrets in life is that I didn't record our morning conversation.
I had the rare pleasure of getting to listen in on the phone while she read the blog post.
And when she got to the end – and saw that she was going to be taking over for the week – I've never heard so much screeching and sputtering and oh my goshing in my life.
It was a moment that I will probably never forget – and I still can't believe I didn't have the foresight to record it. Oh well – maybe next time.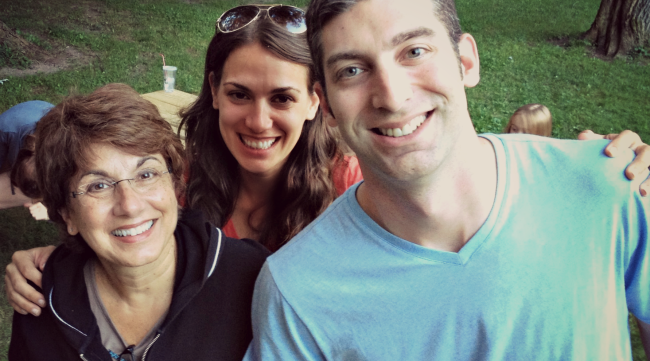 She kicked the week off with a bang by writing a blog post that pretty much solidifies her favortism of my brother. More than 12,000 people stopped by to read her first post, and she did not disappoint.
I think my favorite part was when she got a little snippy with someone in the comments – because it said "ANNA" and she assumed that was me – rather than the Anna that had actually left the comment. That really made my day.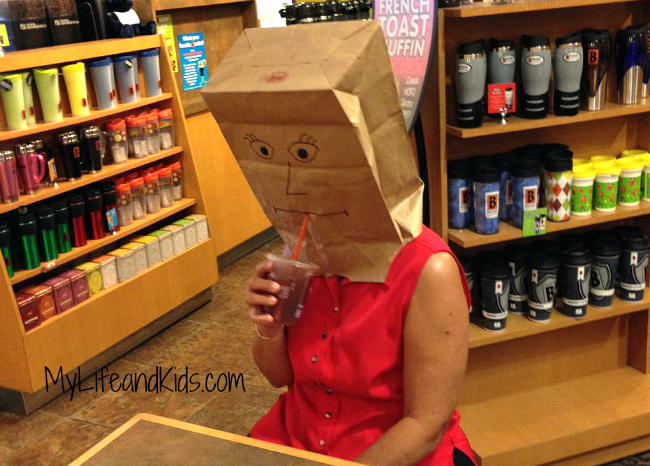 Along with giving her my blog, I also gave her admin rights to my Facebook page and told her to post whatever she wanted.
On a related note, I lost hours of my life trying to teach her how to post a link from my blog onto Facebook.

She took advantage of my page to post a terrible picture of my infamous high school haircut – and to try to get everyone to share their favorite garage sale / thrifting locations with her.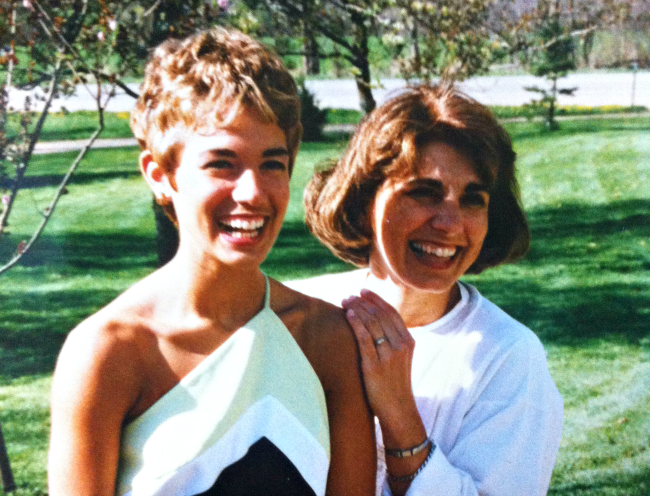 On Tuesday, she shared 10 ways to tell if you're a garage sale addict. And I just have to say that #2 is 100% true.
The sheer volume of her "treasures" terrifies me – and while it'd be nice for her to be healthy enough to hang out with me for the next 50 years – there is definitely part of me that really just wants her to get rid of everything before she passes.
She had her first heckler in the comments of that post (which kindof means she's "made it" as a blogger), and she even received a comment from someone that sort of met her once. (Just read the comments to see what I mean – but very cool.)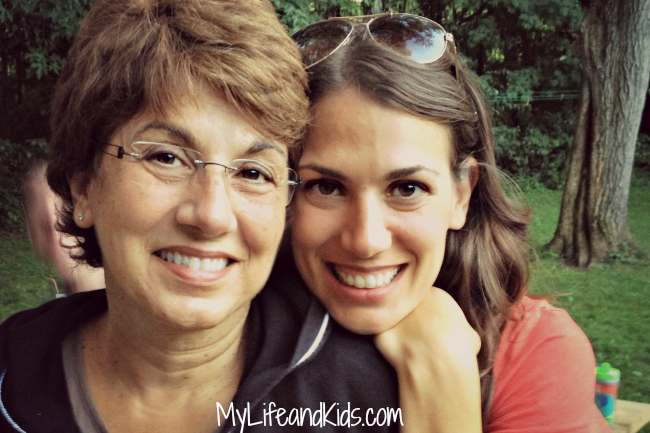 And on Wednesday, she shared a zillion hilarious stories from her working days – and it appears that every single person that ever worked with her for those 30 years stopped by to read it.
And on Thursday, I don't know what she did, but she managed to completely break my blog – leaving it down for about 4 hours right around lunchtime.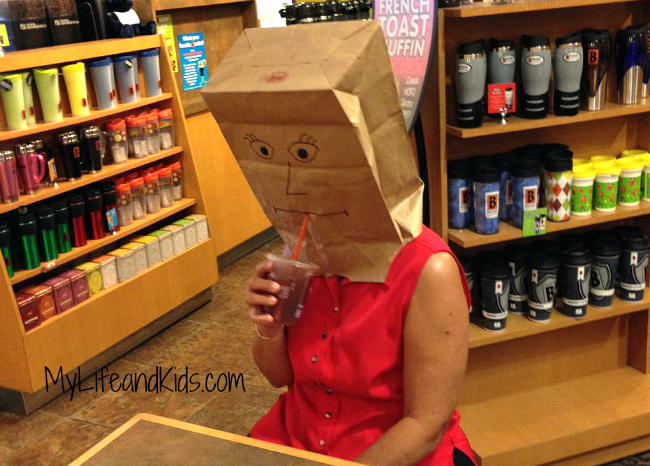 Between the comments, an eavesdropper, a heckler, and breaking the blog – I'd say my mom experienced it all.
All in all – she had right around 42,000 people check in to see what she wrote. And she had over 1300 shares on Facebook. In her first three days as a blogger, she pretty much killed it. Oh yeah – and we gained over 600 new followers on Facebook this week – and nearly that same amount on Pinterest.
And – she even remembered to thank her readers (which is SO important). She tried to post this on Thursday (when she broke my blog), so I'll post it here for you now:
Well, my obligation has been fulfilled. My punishment is over. Anna might even let me see the grandkids again.
Writing a blog is a fun, nerve-wracking experience and although it's much harder than I gave Anna credit for, I enjoyed it very much – thanks to a very kind, supportive audience.
I'm turning the reins back over to Anna now but she has asked me to guest post now and then so to my close friends – be afraid – be so afraid!
I'm also asking her to change the password on her FB page – that is way too tempting!!
Next time I'll have more pictures and dirt on Anna – after all, that's what people are really after. My version of the truth!
Thanks for a fun three days. Now to concentrate on my houseguest. (Her brother Nick – the Dr. – is here for a visit, in case you missed it.)
– Anna's Mom
When I asked her how she found the inspiration to become a writer and blogger, do you know what she said?
Silk Vanilla Almondmilk helped me focus – and become a writer.
Silk Vanilla Almondmilk made me feel more creative and helped me find my funny.
Silk Vanilla Almondmilk helped me win the internet.
Did you really think I was going to let her get out of her week of blogging without a sponsored post? Not a chance.
It's no secret that I'm a huge lover of Silk products (you may recall me writing about them here and here.) Ever since I went dairy and gluten free, I've been loving the Silk products – especially Silk Unsweetened Coconutmilk!
So now, my mom has officially done it all.
She drove lots of great traffic. Figured out how to use Facebook. Broke my blog. Dealt with hecklers. And now she's been part of a sponsored post.
I think maybe she should try her hand at a viral video next…
Whether you're looking for a great (and delicious dairy-free option) or you just want to win the internet (like my mom) – sign up to receive a Silk coupon! All new registrants will receive $0.75 off any Silk half gallon.
What was your favorite part about my mom's internet domination?
This is a sponsored conversation written by me on behalf of Silk. The opinions and text are all mine.