When I was in college, Even Steven was president of his fraternity, and I wanted to give him something very special for Valentine's Day.
I agonized over the perfect gift.
My sorority sisters suggested sexy underwear (but based on past experience, I knew that wasn't the answer).
My roommate suggested homemade coupons: Good for a hot oil massage, good for a foot rub, good for… Well – you get the idea.
My favorite magazine recommended a homemade dinner, served naked.
But none of these were exactly what I had in mind.
I wanted to give him something that he would remember forever. Something that would always remind him of me.
Two weeks before Valentine's Day, I had the perfect gift – I knew exactly what I wanted to do.
It took me an entire two weeks to finish my project, and it turned out perfectly. I knew he would love it so much more than silly underwear or sex coupons or a naked meal…
I made him this: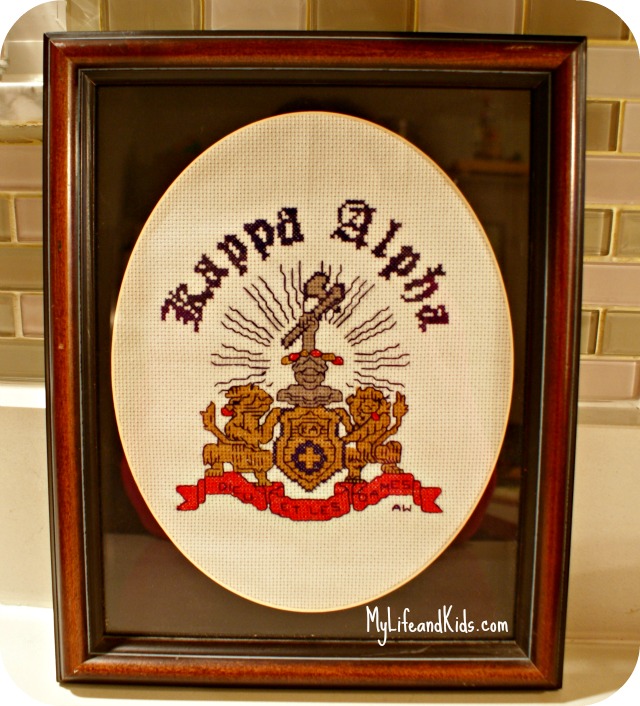 Yup – I cross stitched his fraternity seal.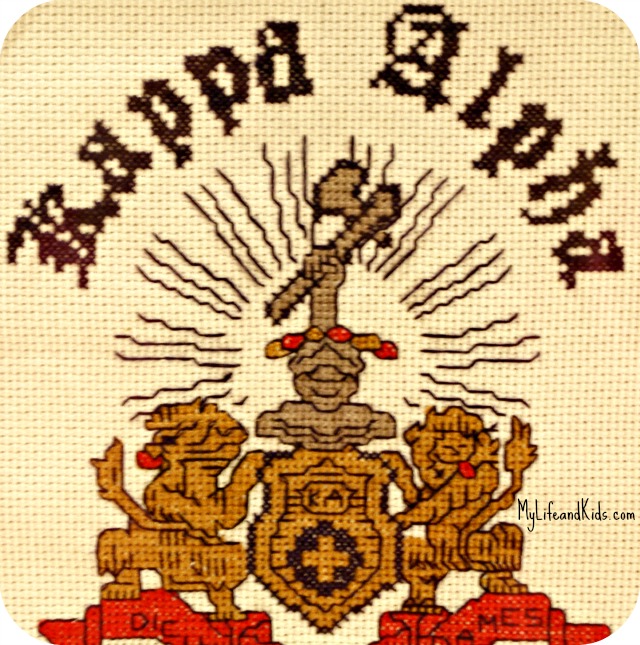 It was hard to find the pattern. It was tough to finish it in time. It was pricey to get it framed.
But when I saw the look on Even Steven's face when he opened it, I knew I'd made the right decision.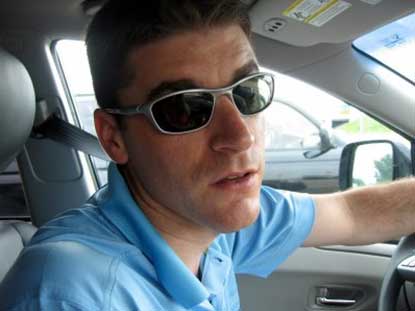 Who needs to be sexy when you can cross stitch?