I am an avid reader.
Back before I had kids, I could easily pound 3 – 4 books per week. Like – thick books that actually taught me stuff.
These days, I have less time to read. And when I am reading, I'm usually also sleeping a little – which is a pretty awesome talent that only moms seem to be able to perfect.
And – I'll be totally honest – most of my reading these days is considered light – or beachy – or just downright smut.
Whatever – reading is still reading – and I love it.
And I want my kids to love it too.
We've been reading and collecting children's books since far before we had kids – and by "we", I mean ME.
Even Steven isn't much of a reader – unless it involves an article about cycling gear or how to look amazing in your biking spandex or the best techniques for shaving your legs. (More on that in a future post – maybe.)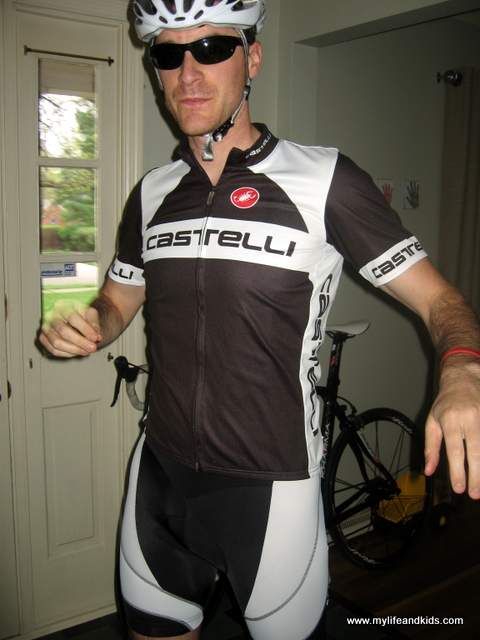 But I digress…
Reading.
We love it.
And today, I'm sharing my list of all-time favorite kids books – and then teaming up with Incredibundles.com to give them away!
The Best Kids Books – 7 Books that Should be On Your Bookshelf!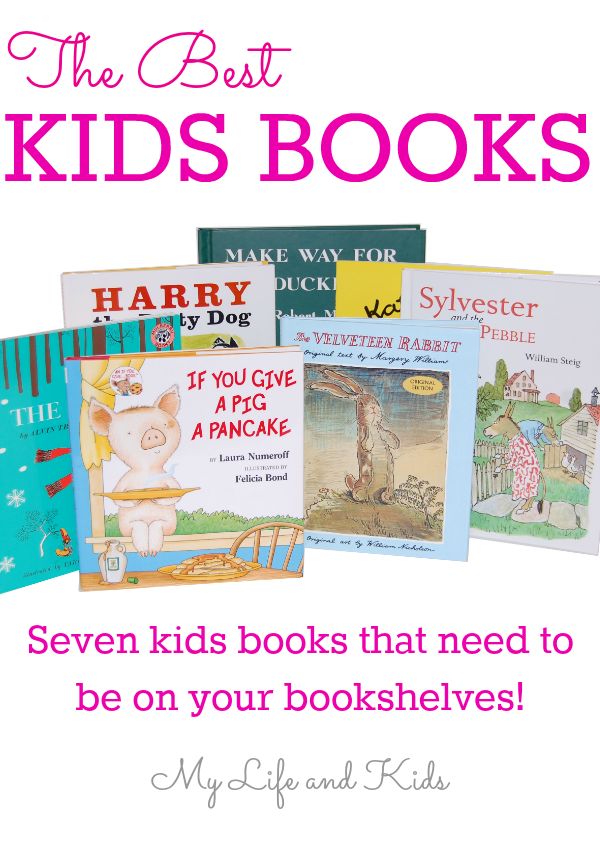 1. Sylvester and the Magic Pebble
My kids beg for this book nearly every single night before bed. The good news is that I love it almost as much as they do. Buy it here.
2. Harry the Dirty Dog
This is a classic that leaves us spending a lot of time talking about Harry the Dirty Dog during bath time. Buy it here.
3. The Velveteen Rabbit
I mean, seriously. This was one of my favorites when I was little, and it makes me so happy to know that my kids love it as much as I did. Real isn't how you are made. . . .It's a thing that happens to you. When a child loves you for a long, long time, not just to play with, but REALLY loves you, then you become Real. Buy it here.
4. Make Way for Ducklings
Miles was given this book from his Boston cousins when he was born, and we've cherished it ever since. Buy it here.
5. The Mitten
My sister-in-law introduced me to this book long before I had kids. I loved it then, and I still love it now. Buy it here.
6. If You Give a Pig a Pancake
Nothing beats these books. Seriously – nothing. And if your kids love this one (they will), then there's a whole slew of them to add to their collection. Buy it here.
7. Katy No-Pocket
Just trust me on this one. You'll love it! Buy it here.
Want to enter for a chance to win all of these amazing books? Keep reading. (Get it? Keep reading? Bwahahaha…)
Meet Incredibundles.com – This Will Become Your FAVORITE Site for Buying Baby Gifts!
IncrediBundles.com, is an awesome site that puts together fabulous gifts for babies. They got rid of the cellophane and wicker and replaced them with chic, reusable storage containers filled with the best books, toys and products for babies.
Want to give a new mom a supply of diapers? It's easy with an IncrediBundles.com Diaper Bundle! IncrediBundles.com will send a beautiful announcement package to your recipient featuring a cuddly bear and a certificate for a 3, 6, 9 or 12-month Diaper Subscription. Then, each month, mom and dad can select the brand and size of diapers they would like delivered straight to their door!
Why not fill the new baby's nursery with all of the best books for a child's first year and beyond? An IncrediBundles.com Book Bundle is the ultimate in baby book gifts. Give a whole Year of Books for a truly spectacular present.
You can also provide countless hours of playtime for the new little one! Give a Learn and Grow Bundle or A Year of Toys. An IncrediBundles.com toy gift stocks a baby's nursery with must-have toys for lots of imaginative play in that first important year of learning.
Amazing, right?
Enter to Win a Book Bundle Valued at Over $100!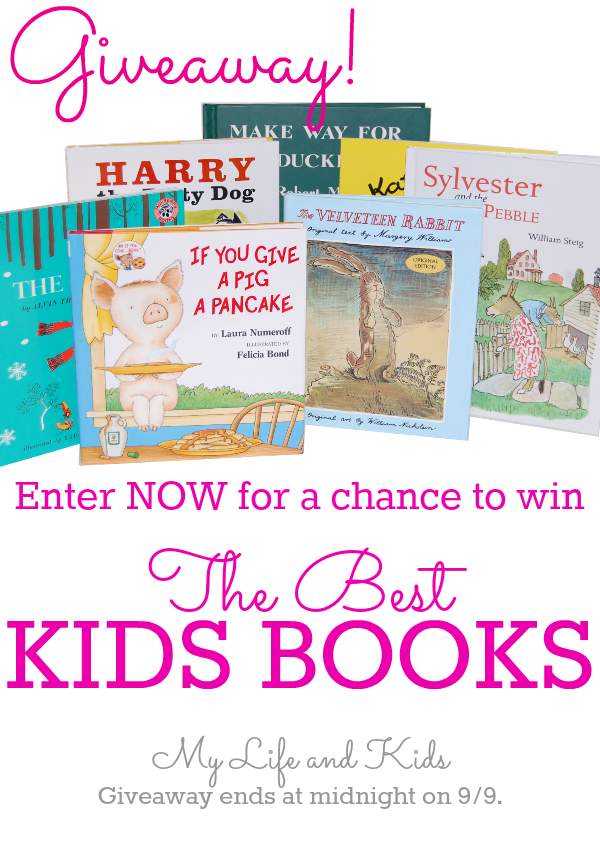 Want to win some amazing books for your kids? It's easy to enter!
1. Follow My Life and Kids on Pinterest
Or on this button:
2. Fill out the Rafflecopter form below for additional ways to enter (be sure to check the box letting me know that you followed My Life and Kids on Pinterest)
That's it. The giveaway will end at midnight on Monday, September 9, so enter now!
In the meantime, check out IncrediBundles.com for your gift-giving needs. I was blown away at the quality of their products and their packaging – and I think you will be too!
This is a sponsored post and may contain affiliate links. The opinions – and the leg-shaving husband – are all mine.